Bose Headphone and Speakers
---
Headphones
Bose® has headphones to suit any lifestyle — noise-cancelling ones for the plane, sport headphones for workouts, and in-ear headphones for people on the go.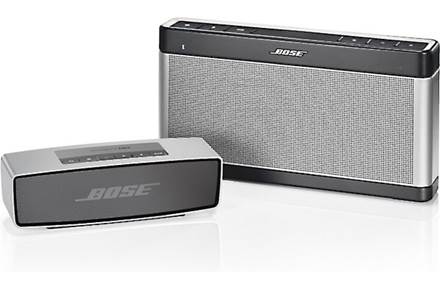 Digital music systems
Bose® digital music systems let you listen to tunes from your iPod®, smartphone, or tablet. Some let you stream music wirelessly using Bluetooth® or AirPlay® technology.
Home theater systems
Whether you're looking for a single-speaker solution or a full surround sound system, Bose® has you covered. Their systems offer engaging, dynamic effects and are easy to set up.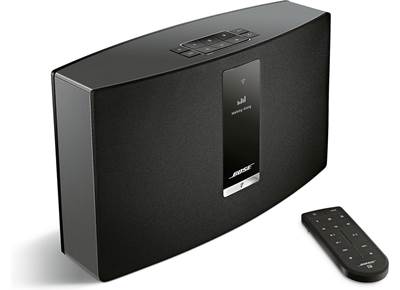 Wi-Fi® music system
Enjoy Internet radio, Pandora®, Spotify®, your digital music library, and more in any room, with just the touch of a button. The Bose® SoundTouch® Wi-Fi music system connects to your home network and delivers rich, room-filling sound.
Home speakers
Enjoy the legendary sound of Bose with music and movies in any room of your home. Bose designs speakers for a variety of applications, from bookshelf speakers to in-wall and weather-resistant outdoor models.
Wave® systems
Enjoy your favorite stations with the Bose® Wave® radio IV, add CD playback with the Wave® music system IV, or play streaming music via the Internet with the Wave® SoundTouch® music system IV.
---
About Bose®
Bose Corporation was founded in 1964 by then Massachusetts Institute of Technology Professor Dr. Amar G. Bose. Bose has taken their commitment and passion for innovation and applied them to developing unique sound solutions to meet audio challenges in many environments — at home and on the go.