Mirrorless camera buying guide
Get high image quality, lens options, and creative control in a compact camera
Before joining the Crutchfield team, Eric Angevine began his education in great sound as an announcer and studio engineer for a radio station in his hometown of Lawrence, Kansas. He is the author of Hinkle Fieldhouse: Indiana's Basketball Cathedral. He loves college basketball, music, cooking and traveling with his family.
More from Eric Angevine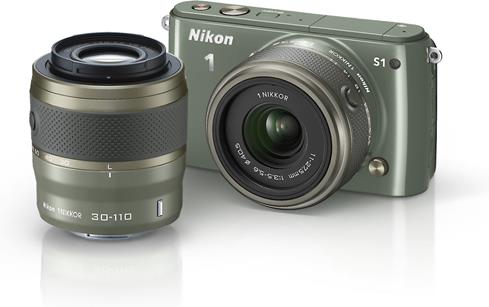 Mirrorless cameras offer a great deal of versatility in a mid-size package.
It's easy to tell the difference between a simple point-and-shoot camera and a high-end DSLR. But there's a third category of camera that lives in the middle ground between those two poles: the mirrorless camera. In this article, we'll explain what a mirrorless camera is, how it differs from other types of camera, and what to look for when you're researching your options.
If cameras were cars, the mirrorless camera would be a mid-sized sedan. It can be ideal if you want high image quality and some creative control over your photos. Since mirrorless cameras "bridge the gap" between point-and-shoot and DSLR cameras, there can be a fair amount of variation throughout the category. Visually, they run the gamut from low-profile body styles to a more rugged DSLR-type look.

Without the mirror assembly of a DSLR, a mirrorless camera can be smaller and lighter.
The main difference between a mirrorless camera and a DSLR is internal. In a single-lens reflex (SLR) camera, there's a fairly complex mirror assembly inside the camera. Without the mirror assembly, the mirrorless camera chassis can be thinner and lighter than a DSLR body. The trade-off comes in the form of an electronic viewfinder in the mirrorless camera, which uses more battery power.
Large image sensor
A mirrorless camera typically has a larger image sensor than a point-and-shoot camera; in many cases it's the same 35mm full-frame sensor you'll find in a DSLR. A larger sensor results in higher resolution in your photos. That means you'll capture more detail and have an easier time getting great shots in low light situations. When you crop or print photos, they'll be sharp and clear.
It's also an HD video camera
A mirrorless camera can record high-definition video as well as any camcorder. You'll just want to check the technical specs to see how long it can record on a battery charge, and what level of resolution you can expect. External recording media such as SD cards are rated by speed class, and the higher the speed class, the better when recording video. More gigabytes of memory (GB) means more room for large files and longer shooting time.
[Learn More: Tips for shooting digital camera video | Tips for using memory cards]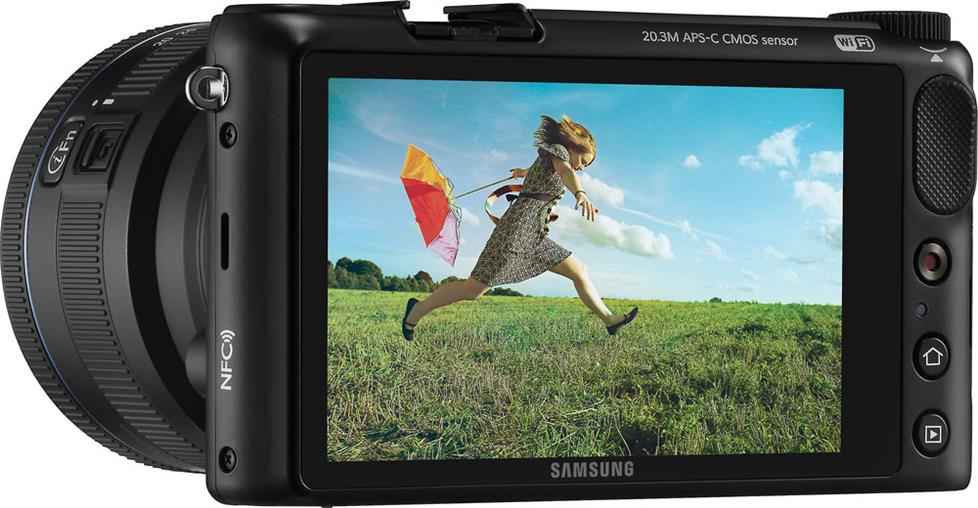 Simple touchscreen operation
Touchscreen is an important feature for mirrorless cameras. Since they don't have optical viewfinders, the screen can work as a live viewfinder for lining up shots or reviewing images and video you've already taken. Some models have a tilting viewscreen for more flexibility in camera placement. The screen uses plenty of power, so you'll want to keep spare batteries on hand.
Not all viewscreens are touch-enabled, but if you choose one that is, you'll have more direct access to manual control so you can tweak settings to match conditions on the fly. Check for useful automatic scene modes (e.g. Portrait, Action, Landscape, etc.) as well.
Removable lenses for added flexibility
Removable lenses are a major benefit of moving up from point-and-shoot to mirrorless. Specialized lenses offer superior control over focus, zoom and perspective, and can be switched out at a moment's notice when the need arises. When researching your purchase, look to see if any lenses come with the camera, and which are available as add-on accessories. Some will be sold without lenses (body only), giving you complete freedom to choose your accessories.
Mirrorless camera lenses are smaller and lighter than those used with a DSLR, generally conforming to a mounting standard known as micro four thirds. Some models offer an adapter ring so that full-sized lenses can be used, but not all features of larger lenses are compatible when used this way.
[Learn More: How to choose a lens | Olympus micro four thirds lenses: 12mm f/2.0 | 45mm f/1.8 | 75mm f/1.8]
A Wi-Fi connection allows your camera to share images instantly.
Instantly tag and share with Wi-Fi and GPS
You probably don't want to wait to share special moments with friends and family. Many cameras have Wi-Fi built in so you can upload directly to your computer and on to social media. Others require you to plug in an external adapter to achieve the same functionality, so make sure you know which type you're getting.
If you're an adventure traveler, you may want to look for a camera with GPS capability. It's a perfect way to let others know when and where a photo was taken when you upload to social media. As an added bonus, you'll never forget exactly where you were when you took each stunning image.
Some cameras will also come bundled with software to help with archiving, editing and sharing your images.
Accessories increase versatility
It's a good idea to have more than one memory card, so you can keep shooting when one gets full.
The same goes for batteries. There's nothing worse than running out of juice when you're in the middle of an event or on a vacation, far from a store.
Look for a camera with a hot shoe, which provides power for portable accessories like external flash units and microphones. [Learn More: Flash photography techniques]
You'll also want to take note of how your camera makes physical connections with external devices like computers and televisions, what cables are required, and whether those cables are provided or must be purchased separately.
Tripods and monopods can be lifesavers when you're shooting in low light or at high zoom. They can hold the camera perfectly still so tiny tremors won't introduce blur into your image. They also allow you to get in the picture with timed or remote shutter firing. [Video: When to use a monopod]
Review our guide to digital camera accessories to get an idea of what else you might need before you head out to shoot an event or leave for a long vacation.
Get some advice
If you want some help finding the camera that suits your needs best, check in with one of our knowledgeable Crutchfield Advisors, available by phone, email or chat.
[Return to How to choose a digital camera]
Last updated September 01, 2016