Printing and Storing Your Digital Photos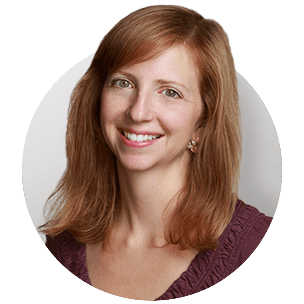 Julie Govan is the Brand Manager at Crutchfield, and has been writing about consumer electronics since 1999. Her areas of expertise include home theater, surround sound, digital cameras, and HDTV. In her spare time, she also writes book reviews and fiction. She earned a B.A. in English from Davidson College, and went on to receive a master's degree in English literature from the University of Virginia.
More from Julie Govan
Thanks to digital photography, it costs virtually nothing to shoot innumerable pictures of a beautiful autumn day, birthday party, or vacation. The result is that many of us have hundreds or thousands of photos crowding our memory cards or our computer hard drives — and we're not necessarily doing what we need to do to enjoy them to the fullest, or save them for posterity.
In this article, we're going to discuss getting archive-grade prints, other methods of enjoying photos in the here and now, and some ways to make sure those files are preserved for future enjoyment.
Photo prints that will last
There's no way to guarantee that your photo prints will last for decades, much less centuries. Even some of the best prints made by professional labs fade eventually. The upside to digital photos is that the digital files themselves don't fade over time — you can always make new prints. But most of us would rather make an excellent print that can last between five and fifty years than make a new print every few months. And the good news is that it's not hard to get reasonable quality prints that will last for years — especially if you take care of them after they're printed. Here are our tips:
When using an ink jet printer:
use the highest-quality photo paper compatible with your printer; archival-quality "lightfast" paper is ideal
if possible, use pigment-based print ink, not dye-based
let ink jet prints dry for as long as possible before touching them; waiting 12 hours is a good idea
When using a lab or photo service:
look for a lab that uses high-end professional printers, not a customer-operated kiosk, to print your photos
try more than one lab until you get the results you want; the service on digital prints can vary greatly
No matter how your photos are printed:
always put prints behind glass or plastic to better protect them from moisture, chemicals, and light
avoid placing photos in direct sunlight, even if they're framed
Not all ink jet printers are compatible with archival-grade paper, and only the most high-end printers use pigment-based inks. However, by printing on the best paper available for use with your printer, and treating those prints with care, you'll get a longer life out of pictures printed with dye-based ink than you otherwise would.
Top-quality printers produce finer, longer-lasting photo prints than those created with budget ink jet printers.
You may have noticed that we don't discuss how to get archival photo prints out of a dye-sublimation printer; that's because these printers are prized mainly for portability, bright colors, and continuous tone. Their prints fade about as fast as prints from a non-archival ink jet printer. You can learn more about ink jet and dye-sublimation printers in our article on choosing a digital photo printer.
New ways to enjoy your photos
One of the nice things about digital photos is that you're not limited to photo prints when it comes to enjoying the pictures you take. Here are some of the things you can do:
View photos on your computer.

On the most basic level, you can use a digital photo as a background on your computer's desktop. You can also set up a photo slideshow as a screen saver. These are both quite easy to do on a PC or Mac.

Enjoy photos on an MP3 player.

Many of today's MP3 players, including the latest iPod models, can store and display photos. In order to load them on the player, you may need to add them to your player's software and let that software convert them to the appropriate format. Some players can then be connected to a TV for large-scale playback of the stored images.
Digital photo frames are an increasingly popular way to enjoy digital pictures.
Use a digital photo frame.

There are more and more digital photo frames out there for folks who want to be able to see a range of their favorite digital photos, rather than a single photo print. These frames vary in price, style, size, and screen resolution, but they have one thing in common — they use built-in memory or a memory card to store digital photos, which they then play back as a slideshow. Some can play short clips of video. Others even have Internet connectivity, so you can update them remotely. Digital photo frames are great gifts for family members who don't have computers or Internet connections, but who'd like to have access to current family digital photos.

View photos on your TV.

You may also be able to use a wired or wireless network in your home to send digital photos from a computer to your home entertainment system, so you can watch slideshows of your photos on a TV. To do this, most folks use a computer or media storage drive to store photos and send them to a compatible device connected to a TV. You may also be able to take advantage of the multimedia capabilities of a gaming system to either store photos or grab them from a computer.
Sharing photos with others
In addition to enjoying your photos at home and at work, there are ways to share them easily with family, friends, or the world at large. Here are just a few options:
Photo slideshows on DVD.

Many computers today come with basic image management software that lets you create and save a slideshow of your favorite photos. Windows Movie Maker is often included on recent PCs, for example, whereas Macs come with iMovie. A slideshow is a great way to share images with family members, especially those who aren't particularly computer-savvy, but who do have a DVD player. Simply burn a DVD of a favorite slideshow and send it off. (Just be prepared for the fact that relatives tend to then ask for prints of the photos they love best.)

Uploading images to photo sites.

Sites like flickr, Shutterfly, Snapfish, and many others will let you upload photos and invite others to view your albums — for free. You can also pay for any number of additional features and services, such as photo mugs, photo calendars, T-shirts, photo books, or greeting cards that you can design with your own favorite pictures.

Starting a photo blog.

Blog websites, like Blogger and Typepad, usually offer free or inexpensive blogging services and let you upload photos to each entry. You can usually access your blog from anywhere you have Internet access (although use in some countries may be restricted or monitored). Many people are finding that blogs are a great, low-effort way to showcase favorite photos of their pets, family, hobbies, or trips.

Scrapbooking.

Scrapbooking has grown increasingly popular, and the advent of good digital photo printers had a lot to do with it. Now, digital scrapbooking is making it easy for folks who don't consider themselves "creative" to make complete and well-designed scrapbook pages and put them together into a beautiful book. For scrapbooking material, software, and more, you can check into sites such as Scrap Girls and Digital Scrapbook Place, although many more such sites exist.
Storing your photos
When people are asked what items they would rescue from their house if it were on fire, one of the most common answers is "my photos." And yet many people are not doing what they need to do to protect their digital images for the future.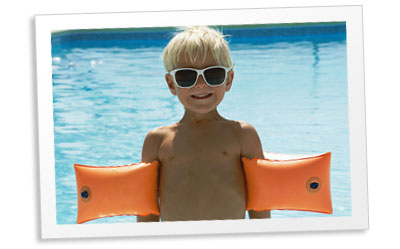 Taking some simple steps can save your digital photos for posterity.
Here's the bottom line. Memory cards can break, get lost, or become corrupted, and hard drives fail eventually — and if they have photos on them, those photos may not be recoverable. Our staff has heard sad stories of lost photos from our customers, and we don't want that to happen to anyone else. So we've put together these recommendations for safe storage of your photos:
Use a hard drive to store photos from day to day.

We suggest using a backup hard drive, since your main computer's hard drive probably gets a lot more of a workout and is more likely to fail eventually.
Recordable DVDs are an inexpensive way to permanently store copies of your digital photo files.
Burn copies of your digital images onto CDs or DVDs.

In addition to short-term storage on a hard drive, we recommend burning copies of your photos onto CD or DVD (a DVD will hold more photos than a CD) on a regular basis, and storing those discs somewhere safe, cool and dark. If you're not particularly comfortable with computers, or your computer doesn't have CD/DVD recording capability, your local photo lab can easily copy the images on your camera's memory card onto a CD for safe keeping. Even if it means a drive, we strongly urge making the effort. Your images are important.

Copy your photos to an online storage site.

Internet photo storage websites provide a great secondary backup in case of a house fire, theft, or other disaster that may cause damage to your tapes, discs, or PC. They let you store your files on a secure, remote server via an Internet connection, usually for a small monthly maintenance fee. When looking for a site, be sure to find a reputable name since they tend to have the best-quality facilities for their servers. Be aware of any storage limitations the company has, and of what security measures they take to keep your data safe. It's also a good idea to read some customer reviews, if you can.

Check for intact files before deleting the originals.

Remember to check that files moved to a hard drive, CD, or DVD were stored

successfully

before you delete the original from a card or your computer's hard drive. Sometimes, accidents happen in transfer that result in corrupted, unreadable files.

Consider a safe deposit box.

It's not ridiculous to consider storing backup hard drives, CDs, or DVDs in a safe deposit box, if you have one. After all, if you've switched entirely to digital photography, those files may be the only record of a wedding or a child's birth.
Of course, even recordable CDs and DVDs aren't permanent — though they haven't been around long enough for us to know for certain, chances are they will become hard to read in a decade or two, assuming there are still devices that use CDs and DVDs when that day comes. So we suggest re-copying your images every five years or so, just to be on the safe side.
Even if you don't carry out every recommendation listed above, following most of these tips should help you keep your photos safe and usable for years to come. And that's exactly what we want for our customers and their pictures.