Multi-room audio buying guide
How to design an easy-to-use music system that sounds and looks great
Jim Richardson is the managing editor for home audio/video and pro audio learning content on Crutchfield.com.
More from Jim Richardson
A well-planned home has a variety of spaces, fixtures, and interconnected systems to keep its occupants comfortable and happy. Architects and designers work wonders with lighting, climate systems, appliances, furniture, and fabric. They create the perfect settings for relaxing, engaging with family, entertaining guests, and many other activities.
But there's one element even the best designers frequently neglect or underestimate: sound.
Living room with in-ceiling speakers
Imagine music flowing through your rooms like light from the windows or cool air from the vents. That's what it feels like when the speakers are built into your walls or ceilings. If built-in speakers aren't for you, you can use compact, self-powered wireless speakers that easily fit on a bookshelf, table top, or kitchen counter.
A few years ago, the only way to get a sophisticated multi-room audio system with a touchscreen remote control was to hire a professional installer and pay dearly for custom programming. Now you have options that are surprisingly affordable and easy to install. And today's systems are extraordinarily easy to use, too — because the remote control is the smartphone or tablet you're already familiar with. Tap to select and start the music. Tap some more to pause or change the tune. Adjust the volume without leaving your seat.
Free Sonos Controller apps for Android™ smartphone or tablet, iPhone®, iPad®, PC or MAC let you wirelessly control your music and rooms.
Your music can come from an Internet service like Pandora Internet radio or Spotify®, or from a computer or hard drive that's attached to your home network. You don't have to comb through stacks of CDs to find the tunes you want or settle for what's on the radio. It's easy to play one song in the family room and another in your bedroom. Or play the same music throughout the house.
With this sort of user- and décor-friendliness, today's multi-room systems provide a seamless experience of whatever sound fits the space and mood you're in. Ready to plan the perfect system for your home? Here's some food for thought.
Wired, wireless, or a bit of both?
If you're building a new house (or thoroughly renovating an old one), you have the perfect opportunity to conceal speakers and wires in your walls and ceilings. It can be done surgically in an existing home, but it's not easy work for a do-it-yourselfer. For details, see our in-wall wiring guide.
A wireless system is an obvious choice for an existing home, but may also be the best platform for a new home. Sonos is the trendsetting market leader, but challengers are emerging. The parent company of NAD and PSB recently introduced the Bluesound audiophile-grade wireless system. For a small-scale system, Apple's AirPlay® technology may be a good option. It's built into many receivers and powered speakers.
For a large home, especially one in which you want to conceal the gear as much as possible, consider a hybrid system that includes a mix of wireless components and concealed wiring for in-wall or ceiling speakers. All of the hardware can be hidden away in a utility room or equipment closet, yet you still can enjoy the convenience of the touchscreen remote control app and the music service options provided by a wireless system.
Wireless systems
Today's wireless systems are popular for good reason. Installation and setup takes minutes. They don't have to involve a bulky and complicated home theater receiver. You can easily carry a wireless speaker from one room to the next. And you can take the entire system with you when you move.
Video: See how a Sonos system fits into a typical home
You'll need some or all of the following wireless system components:
A network bridge or access point to connect the system to your home network and your high-speed Internet service.
Self-powered wireless speakers.
Wireless amplifier modules.
A wireless music source module that connects to your home theater or home stereo system.
Some type of remote control
Your choice of components for a given room depends on the size and layout of the room and the kind of listening you'll do in that room. Are you looking for quiet background music, raucous party tunes, or high fidelity?
Hybrid systems that include both wireless and wired components
A common misconception about the Sonos wireless system is that you must have Sonos hardware in every room. And that notion can be a deal-killer if ceiling speakers are all you can get away with in the dining room and the formal living room. Fortunately, it's not the case.
The solution is to locate one or more Sonos CONNECT:AMP modules in your utility room and run speaker wires from there to the ceiling speakers in the dining room and the living room.
Your system might also include several other Sonos components that are located elsewhere. For instance, you might have a PLAYBAR and a Sonos SUB for TV sound and music in the family room. You could put PLAY:5 or PLAY:3 powered speakers in bedrooms and any other spaces in which the hardware fits nicely.
Now let's turn our attention to your outdoor zone. Say you need several weatherproof speakers to evenly distribute sound about the pool and patio areas. You'll play the same music through all of your outdoor speakers, so you only need one Sonos component for this zone. But outdoor speakers require a lot of power, so you don't want to rely on a single 2-channel amplifier.
In this scenario, you might pair a non-powered CONNECT module with a multi-channel amplifier. Place them in the utility room along with the CONNECT:AMP modules serving the living and dining rooms. Get an equipment rack or cabinet to keep things organized in the utility room.
Are high volume and sound quality important to you?
For low-volume background sound, small, low-cost speakers will suffice. Here are some tips for zones in which you want high volume and/or high fidelity sound:
Put two Sonos PLAY:5 powered speakers in one room. Configure them in stereo mode, and add a Sonos SUB for deep bass impact.
Use a Sonos CONNECT module as a music source in your home theater or stereo system.
Bluesound – a wireless system designed with audiophiles in mind.
In a hybrid or wired system, choose high-end speakers. Just make sure you meet their power requirements.
If you plan to play music files stored on a computer or networked storage device, use "lossless" files (even if you have to re-rip your favorite CDs). If you're playing Internet radio stations or online music services, look for stations and service options that provide the highest possible quality.
Wired systems
A well-planned wired system that goes in during construction or renovation can add significant value to your home. Wireless systems are becoming far more popular, but some people find a traditional wired system with in-wall controls easier to live with than a system that involves a home network and a smartphone or tablet.
Installation of a wired system can be daunting for a do-it-yourselfer. Most people will want an electrician or an audio/video installer to do the pre-wiring and installation. Crutchfield's A/V Design Group can help you plan your system.
70-volt systems for commercial buildings
Wired systems are also good for commercial applications, such as a dentist's office or a coffee shop. A traditional stereo system is good in a very small office or shop, where there are only a few sets of speakers.
In a larger commercial building, a 70-volt system is usually the most cost-effective, practical, and safest solution. There are several reasons why 70-volt systems make sense for most commercial installations:
One amp can drive many speakers without using a complex wiring scheme.
It's easy to set different volume levels in different listening areas.
You use lighter, less expensive speaker wire and much less wire overall.
Easy system expansion — just add more speakers to an existing chain.
Every commercial audio distribution system should be custom-designed to fit the intended spaces and uses, so you'll want to consult with a system designer. Your system designer will help you determine several things:
How many independent zones of sound make sense for your purposes.
Which amplifiers you'll need to achieve the volume you desire in each space.
How many speakers you'll need in each room.
What types of speakers are best for each room or outdoor area, and whether you want them recessed in the ceilings or mounted to brackets on the walls.
How and where to connect music sources, microphones, volume controls, and other components.
For help choosing the right gear for a commercial installation, contact a system designer at 1.800.315.2758. Your designer can prepare a free system proposal that inlcudes a list of items for each room, as well as a link to a pre-filled shopping cart for easy ordering. To learn more about commercial audio, read our guide to 70-volt systems.
What type of system is best for you?
Below we'll explore the pros and cons of two types of wired systems. First, we'll look at setups that use the multi-zone outputs of a home theater receiver. Then we'll discuss separate music-only systems.
Home theater receiver with multi-zone capability
Audio for two rooms using "A" and "B" speaker outputs.
Most modern receivers have speaker outputs for an second room. Many connect to a home network for access to Internet music sources. Remote control apps for smartphones and tablets are becoming much more commonplace. These features make a simple receiver-based system a satisfactory solution in some situations. But there are many drawbacks to this approach:
With some receivers, you can't play all of your surround channels in your main room while playing stereo music in another.
There may be some restrictions on which music sources you can play in the second room.
If the receiver doesn't have a "party mode" and you play the same music simultaneously in the main and remote rooms, the sound may be out of sync.
Routing the speaker wires from the remote room to the home theater room can lock you into a room layout. If you decide to reconfigure the home theater room, what will you do with the wires for the second room?
Separate multi-room system for music only
If you're planning a system that will serve more than one additional zone, and you expect to use it a lot, we recommend keeping the home theater system separate from the multi-room music system. It's simpler and safer.
There are at least four different ways to build a foundation for your wired music-only system:
A multi-channel power amplifier with wall-mounted volume controls in each room or zone.
A multi-zone receiver with wall mounted keypads for remote control of your music sources.
A multi-zone hub that routes music signals to powered keypads.
With a speaker selector or impedance-matching volume controls, several pairs of speakers can be hooked up to a two-channel amp. Be careful, though, as most speaker selectors are meant to be used only with an amp capable of driving a low-impedance speaker load.
Regardless of the approach you take, you'll also need one or more music sources, such as a stereo receiver, a CD changer, or an iPod. And, of course, you'll need in-wall or ceiling speakers for each room or music zone.
Systems with simple wall-mounted volume controls require speaker wiring only. Systems with keypads also require CAT-5 wiring and infrared "flashers" to relay remote control commands to your music source components. Some keypads have a screen that displays "metadata" (album, artist, and song information).
[Shop for multi-room audio hardware, in-wall cable and accessories, and remote control extenders.]
What music sources are best for your system?
Multi-zone control with a Marantz receiver's remote app.
Playing the music files stored on your computer is a good option for many systems, but there are a few drawbacks. The computer must be turned on, of course. And if you have a large library, your computer's hard drive might not hold all your music (particularly if you import CDs in a lossless format). Consider storing your music library on a high-capacity networked hard drive (also known as a NAS drive). You can leave it turned on, so your tunes are always instantly available.
The Bluesound system includes a component called a Vault that rips your CDs in a hi-resolution format and stores the files on a built-in drive. This takes your computer (and all the associated hassles) completely out of the equation. Unlike Sonos, the Bluesound system is fully compatible with audiophile 24-bit music files. However, your home network may not have enough bandwidth to play multiple streams of 24-bit music.
With some systems, you may be able to play the files stored on your smartphone or tablet. If you want to do this in a receiver-based system, make sure the receiver can play your phone or tablet music in the second zone. Many receivers play only analog sources through the second zone outputs.
When choosing a wireless system or a receiver, make sure it's compatible with your favorite music streaming services.
Next steps
Jot down some notes about which rooms you want music in, as well as what kind of sound and what kind of speakers you want in each one. Think about whether you want to simultaneously play different music in different rooms. Consider whether you want to use a wireless device such as a smartphone or tablet as your system controller. Continue your research by reading more Crutchfield articles about multi-room audio.
How much will it cost?
Per-room costs can vary from a few hundred to $1,000 or more. Here are some examples:
Apartment dweller's 3-room AirPlay system
AirPlay receiver for the living room
$500
Pair of bookshelf speakers
$250
AirPlay speaker for master bedroom
$600
AirPlay speaker for guest bedroom
$400
Total
$1750
6-room wireless system
Network Bridge
$50
6 wireless powered speakers ($400 each)
$2,400
Total
$2,450
6-room hybrid system
6 wireless amplified music source components
$3,000
6 in-wall volume controls ($100 each)
$600
6 pairs of ceiling speakers ($200 a pair)
$1,200
In-wall wire
$500
Equipment rack
$200
Total
$5,500
Get a free system proposal
To get some expert advice and a free system proposal for your home, call our A/V Design Group at 1-800-555-9407. Our Audio/Video Designers can help you put together the ideal system — from planning the wire runs to picking out speakers. Plus, our tech support specialists can help you through your installation step-by-step.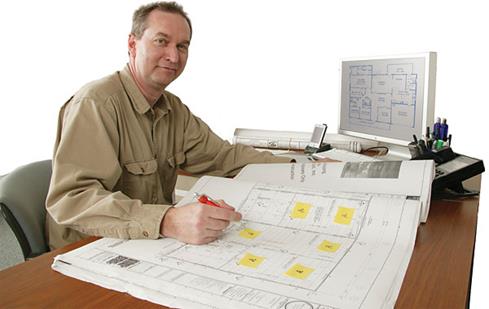 Our Audio/Video Designers can send you a proposal that lists all the products you'll need for each room.
Last updated May 18, 2016