JL Audio Stealthbox®
Custom-fit fiberglass enclosure with three 10" W3v3 subwoofers — fits 2010-up Chevrolet Camaro (Carpeted)
Item #: 13694473
Be the first to write a review
This item is no longer available.
Original Price: $1,399.99
Shop all Custom Subwoofer Boxes

Need help?
Does it fit my car?
Select your car

Hand-assembled enclosures that fit your vehicle like a glove
The JL Audio Stealthbox® custom-fit subwoofer delivers incredible bass in a package that takes up minimal space and blends in with your vehicle's interior. JL Audio designs Stealthboxes to fit in specific vehicles, then loads them with appropriate subwoofers for optimal performance. Pair the system with an appropriate amp and wiring for stellar concealed bass.
---
Perfect sound to go with the perfect fit
JL Audio puts months of research and design into each Stealthbox® custom-fit subwoofer to ensure not only that it fits, but that it sounds better than any other custom enclosed system. First, JL Audio determines the ideal shape and mounting location for each enclosure, so that it looks like an original part of the vehicle it's designed for. Next, they mount each high-performance subwoofer so it delivers amazing firepower from within its unique enclosure, without sacrificing clarity or musical depth.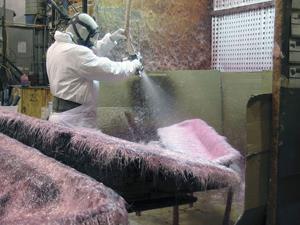 The fiberglass enclosure offers superior rigidity while allowing more interior volume, so the sub can turn out louder, deeper bass. JL Audio craftsmen then laminate, grind, join, and finish each Stealthbox® by hand. The end result: full-bodied, distortion-free bass from an impressively stealthy enclosure.
---
Enjoy enhanced, custom-fit sound
This Stealthbox® enclosure fits in the trunk of the 2010-up Chevrolet Camaro. It includes three W3v3 10" 8-ohm subwoofers from JL Audio, wired for 2.6-ohm mono impedance. Steel-mesh grilles are included. Please check with us before purchasing by using the Vehicle Selector on our site, or calling an Advisor at 1-888-955-6000 to verify fit information.
JL Audio has rated the difficulty of this Stealthbox® installation as low. You should be able to install this enclosure if you have any experience with car audio.
Product Highlights:
Stealthbox® custom-fit subwoofer
three W3v3-8 10" 8-ohm subwoofers wired for 2.6-ohm mono
steel-mesh grilles included
fits in the trunk
power handling: 300-1,500 watts RMS (1,800 watts peak power)
warranty: 2 years
Vehicle-specific enclosures with subs? Say what?
Instead of the usual sub in a box, the manufacturer creates a molded enclosure that fits perfectly into a convenient spot in your specific vehicle, housing a high-quality sub. Some enclosures even include a built-in amp, for the ultimate in stealth bass. The advantages? You don't lose much space (if any), your sub is perfectly matched to its enclosure, and your enclosure has a factory look that won't tell potential thieves you have an awesome sound system. Doesn't get better than that.
JL Audio Stealthbox® Reviews
---