Alpine CDA-9820XM
CD receiver with built-in XM Radio tuner
Item #: 500CDA9820
This item is no longer available.
Original Price: $249.99

Need help?
Does it fit my car?
Select your car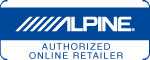 Alpine is the first to take the next step in the satellite radio revolution — the CDA-9820XM CD receiver features a built-in XM Satellite Radio tuner! That means no more "black box" for you to buy and install to get 100 channels of entertainment at your fingertips. Just add an XM antenna and subscribe! Surfing the XM dial is easy with Alpine's Quick Search keys: dedicated buttons for XM enable you to find the channel you want fast — search by category or channel.
Alpine's Bass Engine® lets you pick which bass and treble frequencies get adjusted, choose how wide or narrow the bass boost is, and adjust the subwoofer level. The result is music that's better tailored to your vehicle's interior.
To ensure good sound, Alpine adds MediaXpander™ to the Bass Engine sound controls. Different settings for radio and CD listening let MediaXpander bring more energy and life out of the music as best befits the source.
Built-in MOSFET power (18 watts RMS x 4 — CEA-2006 Compliant) will propel music through your speakers with intense depth and detail. Two sets of preamp outputs enable you to expand your car audio system over time to include component amps for your speakers and subs. Plus, with XM built in, it's easier to add a CD changer or auxiliary source.
Read a hands-on review of Alpine's CDA-9820XM at CrutchfieldAdvisor.com.
Note: You must have a subscription to XM in order to tune in the digital satellite radio signal. (Satellite radio service is available only within the lower 48 states — not available in Alaska, Hawaii, or U.S. territories.)
Product Highlights:
detachable face
built-in XM tuner (requires antenna and service subscription)
MaxTune tuner
12 FM/6 AM presets
plays audio CDs, CD-Rs and CD-RWs
Bass Engine (bass center frequency, width, and level, plus treble center frequency and level adjustments)
MediaXpander
source tone memory
CD changer controls for Alpine Ai-NET changers only
optional auxiliary input
front and rear preamp outputs
MOSFET internal amp
clock
optional remote
18 watts RMS/50 peak x 4 channels
CD frequency response 5-20,000 Hz
CD signal-to-noise ratio 105 dB
FM sensitivity 9.3 dBf
warranty: 1 year
Why replace your factory radio?
Two good reasons - sound quality and cool features. A new car stereo offers power that's superior to most factory radios, along with more sophisticated tone controls. And most car stereos offer built-in or optional features that add safety and fun to life in your car, including inputs for your iPod or MP3 player, Bluetooth connectivity for hands-free cell phone calls, satellite radio or HD Radio reception, and connections for building an audio system in your car.
Alpine CDA-9820XM Reviews
Average Customer Review:
19 Reviews
---
anyone how rates this under a 4 must be mental
Written by: sykosis from eddyville, ky on August 26, 2007
This radio was very easy to install. I am not an installation expert, yet I had it completely conected and in-dash within about an hour of opening the box. Crutchfield supplied all the extras(dash kit,xm antenna,removal tools for old radio) I mean everything. Since installing I've added several extras including the Kenwood w00x. I have had no problems with this system. It took a little getting used to, but if you can operate a VCR you'll do just fine. Just read the instruction manual. As for myself I have a reading comprehension problem and I understood the manual with no problem . If I can understand it just about anyone can. This radio is so simple to use that my girlfriend can use it. She can't set the clock in her own car but has no problem with operating the Alpine CDA-9820xm. I have read through some of these reviews, and I disagree with alot of them. This radio ,as I said before, was easy to install and is easy to operate. If your looking for a money saver with high power, cd player, bass boost, and xm built in, I highly recommend this reciever.

Pros:

Cons:
Written by: Anonymous from Pinedale, Wyoming on June 14, 2007
2006 Ford F-350
Crutchfield Customer Review
(
What's this?
)
I installed the Alpine 9820XM in my first vehicle around 1991. I like the unit so much I now have four of them, one in each of our vehicles, John Deere tractor included. The sound is great, XM reception has never dropped unless I'm travelling in some of our verticle wall canyon roads, and then only for a few seconds. Having the same receiver in all our vehicles means not having to know the finer points of several different stereos. This is a good unit if installed with a little care and attention to detail, especially the XM antenna connection and routing. Never had a problem with any of these great receivers

Pros:

Cons:
Written by: Jamie from Orlando, FL on May 14, 2007
I've had a couple of different XM Radio add-ons, but got tired of the clutter and bought the Apline 9820XM. It was easy to install, the sound is great and the XM is really easy to work with and tune. If you buy this receiver, you must buy the Apline remote as it makes direct tuning very easy.

Pros:

Cons:
Written by: steven from kissimmee, fl on May 8, 2007
Crutchfield Customer Review
(
What's this?
)
it' s a good deck. you cant go wrong with it.

Pros:

Cons:
Written by: Luiz from Imperial Valley on February 19, 2007
Crutchfield Customer Review
(
What's this?
)
Bought the unit about a year ago to save on money instead of buying an xm add ons, the sound is awesome, but I am disapointed with the xm radio. the memory is fine but when i want to tune in to a diffrent xm channel, you are not able to. Unable to scan or change channel without refering to the manual. The reception is not so good the roady that i had worked better. If you just want this for sound cd quality, buy it, but if you want for the built in xm radio, i do not recommend it.

Pros:

Cons:
Written by: Lee from Waldorf, MD on August 9, 2006
2005 Chevrolet Cobalt
Crutchfield Customer Review
(
What's this?
)
Bought this unit based on the fact i didnt want to buy a black box and was tired of my Roady floating around my car - XM signal has been great and the SQ is incredible - Love the bass engine controls to fine tune my RF PL2-210's and the adjustable sub level is sweet allows me to set it as my mood fluctuates ..... great product great sound and easy to install

Pros:

Cons:
Written by: James from Grand Rapids, MI on May 15, 2006
The Good: Really easy to install!
The Bad: After 2 years of daly use, many features
quit working or work intermittently. XM signal quality
is below average.

Pros:

Cons:
Written by: koopa from Orwell Ohio on April 6, 2006
A Real nice sounding Cd Player.

Pros:

Cons:
Written by: Todd R from Michigan on December 24, 2005
I've had this unit for a couple of years and I like it a lot except for 2 things:
The volume knob is too small and short. Makes it hard to grip.
That I can deal with.

The worst thing is that sometimes I'll get in my car, turn it on, and all my settings are gone, just as if the battery was disconnected. It happens completely at random. I've called Alpine and they really don't have any idea about what's wrong.

Other than that, I like all the features, it sounds good, and I love my XM.

Pros:

Cons:
Written by: Eleanor from Cape Cod, Mass on August 27, 2005
One good thing about this unit is it is very easy to install, Just one box(the head unit to install and your done). On the other hand in actual operation there to many things wrong with it that far out weigh its benefits.

The display for the XM is down right terrible. It only displays a few characters of text at any one time. If you miss the name or artist of a song you need to press a button 4 times to see it again. The names do not continually scroll. For a supposed higher end receiver I ask why the display resembles a 1975 LCD calculator display?

I have also run into the trouble someone else mentioned of all my presets being erased many times.

As conveinent as an all in one might sound just go with an add on receiver. You'll be happier in the end. I just bought a new car and disliked this unit so much I left it in my old car when I sold it.

Pros:

Cons:
Written by: Bob from Santa Fe, NM on August 9, 2005
I bought the XM receiver because of Alpine quality. But, the Alpine CDA-9820XM is not a good choice if you want continuous XM reception. For some reason it can actually loose reception (NO SIGNAL) on the open road (clear blue skies) without warning and for long periods of time. I know that the problem is unique to the Alpine unit because I also have another XM receiver from a different company and it NEVER looses XM reception in the same areas. I don't know what Alpine did, but they sure dropped the ball on this one. And yes, the XM antenna is fine and not the cause of this trouble.

Pros:

Cons:
Written by: Orville Wiseman from Flagstaff, AZ on August 5, 2005
1996 Ford F Series
Crutchfield Customer Review
(
What's this?
)
I purchased this unit mainly because of the built in XM reciever which makes for a very easy installation. There are no additional boxes or FM modulators to deal with.
As for the CD Reciever, it is very easy to use, has some excellent features and sounds great.

Pros:

Cons:
Written by: Chris from Austin, TX on July 28, 2005
Crutchfield Customer Review
(
What's this?
)
I seriously LOVE this unit, but have one MAJOR complaint about it. If you are slipping through sources and hit XM, and try to change the band before XM is fully initialized, it powers off. And when you power it on, ALL your settings, presets, etc are lost.

Pros:

Cons:
Written by: casual from Oahu, Hawaii on July 26, 2005
I bought this to replace my 1985 factory cassette player/radio, and this is an awesome deck to use. Easy interface to use, nice MX features and awesome bass bandwidth options. This is the headunit to get if you want to bump out some good bass.

Pros:

Cons:
Written by: Bob from Edgewater, MD on July 4, 2005
Crutchfield Customer Review
(
What's this?
)
The sound of the unit is excellent in all modes. The hard-wired connection to the i-Pod is excellent and seems to enhance the sound. Plus, the built-in XM is a nice feature and eases installation. However, I was highly disappointed in the ergonomics of this radio. First, in daylight the display is virtually useless since it is unreadable. Plus, it isn't "user friendly" given the capabilities of XM radio. It requires too much manual scrolling to see all the information available from XM (i.e., channel, artist, title, etc.) Second, the use of a rotary knob to scroll through iPod play lists is cumbersome to say the least, especially if you have a large number of songs on your iPod. This is very disappointing given the reputation of Alpine. The engineers who designed this should try using it. It is often easier to disconnect the iPod, select the song, then reconnect the iPod. I bought the remote with the key pad since it had more features for XM. However, many of the features still must be accessed via the main radio--disappointing. So, based on the sound quality I am very happy with the unit. However, the "packaging" and ergonomics seems second rate. Had I realized this I would have looked at other options.

Pros:

Cons:
Written by: getnwet from Dillon, MT on July 3, 2005
1998 Chevrolet Blazer
Crutchfield Customer Review
(
What's this?
)
This unit is superb.........awesome in every way...

Pros:

Cons:
Written by: Robert from Southern California on June 26, 2005
2002 Chevrolet Silverado 1500
Crutchfield Customer Review
(
What's this?
)
I purchased this unit and two pair of db6500 6 1/2 component speakers. It made a huge difference in the sound of my truck. It was a pain free installation. All the wiring and mounting was provided and was correct. I have never installed component speakers before and it is a snap to complete. I spent more time finding the tools needed in the garage that it took to complete the install. All I need now is a AMP and I plan to purchace that soon from Crutchfield.

Pros:

Cons:
This Alpine Receiver Rocks!
Written by: William from Chicago, IL on April 23, 2005
Crutchfield Customer Review
(
What's this?
)
I did an A/B comparison, installing this in-dash receiver in my 2005 Escape and a portable Sirius receiver in a 2004 Windstar. The XM receiver by Alpine is superior for a number of reasons.

First, at this latitude (Upper Midwest) the XM signal beats Sirius. There is no contest here. I can listen to XM with the car parked in the garage--no sky in sight--and the signal is strong. The Sirius signal is comparatively weak in Northern Illinois. Before you buy either service, check the signal maps first.

Installation of the Alpine unit was straightforward--no surprises--and the sound quality really shines. It took only about 45-minutes. On the other hand, installation of the Sirius portable took lots of planning and the execution is not perfect. In fairness, the portable Sirius unit has a very large display and is more intuitive in its operation. There is more user-control over sound quality in the Alpine receiver. Even without a subwoofer, bass response is more than adequate.

Of course, this is somewhat an apple vs. orange comparision. The more expensive Alpine receiver is in-dash and includes AM/FM/CD. The Sirius receiver is an add-on. Although I seldom use them, the Alpine AM/FM/CD features are all of good quality. The only drawback is that the CD cannot play MP3s. But with all the XM channels, who cares? The Alpine has a tap for iPod input. I gained a slot to store my phone, too.

In both instances, Crutchfield tech support was top-notch. I got quick answers to my few questions. The Alpine installation kit rates an A+ because it includes complete instructions and everything needed to finish the job.

Pros:

Cons:
Written by: Joseph from Camdenton, MO on February 10, 2005
Crutchfield Customer Review
(
What's this?
)
I have had this unit installed for about a month now and am very pleased with it. I had no difficulties installing or setting any of the options. The only think I am not real pleased with is the rotary volume control. I think most of that is because I am used to the push button volume controls. Reception is fantastic even in the hilly area that I live in.

The only other thing that I believe Alpine could improve on is the fact that they do not include a XM antenna with the unit.

Pros:

Cons:
What's in the box?
AM/FM/XM/CD/Changer controller receiver
Sleeve
Face
Hard plastic face case
Trim ring
Wiring harness with in-line fuse/fuse holder
4 ISO-mount screws
Owner's Manual (English/French/Spanish)
Customer Care Registration card
Correction sheet
Product Research
Features
XM Satellite Radio Tuner
Changer Controls
Clock Display Note
Blackout Display Mode: When the Blackout mode is activated, the display turns off to reduce power consumption. The additional power made available by turning off the display helps enhance sound quality.
Note: The buttons remain illuminated.
Bass Engine: Bass Engine functions provide control over your system, so you can tailor the sound to your personal tastes. Bass Engine includes the following functions:
Bass Center Frequency Control: To tailor bass response to your preference, you may select the bass control's center frequency. You may select from the following center frequencies: 60Hz, 80Hz, 100Hz, or 200Hz.
Bass Width Control: You may choose from four band width (Q-Factor) settings for the bass control; the bass control can be set to affect a wide or narrow band of frequencies.
Bass Type: You may choose from the following Bass Type settings: Type 1, Type 2, or Type 3. Type 1 will sound best if you have a subwoofer in your system. Use Type 2 or Type 3 if you are using small diameter speakers.
Treble Center Frequency Control: To tailor treble response to your preference, you may select the treble control's center frequency. You may select from the following center frequencies: 10kHz, 12.5kHz, 15kHz, or 17.5kHz.
Subwoofer Level Control: The level of the subwoofer preamp outputs can be adjusted to balance the output of your subwoofer with that of your other speakers.
MX (MediaXpander): The CDA-9820XM features the MediaXpander function, which is offered on Bass Engine Pro, Bass Engine Plus, and some Bass Engine models. The MediaXpander function makes vocals or instruments sound distinct by restoring sound quality typically lost during recording or transmission; this function helps restore audio information that becomes obscured when audio is compressed. The MX function can be applied to all sources, except AM radio. There are three expansion modes for each internal source (CD, FM, XM), and each source can have its own setting. There are only one or two expansion modes available for external sources.
Disc and Station Titling: Titles of up to 8 characters in length may be entered for up to 18 radio stations and 18 CDs.
Auxiliary Input Ready: With the addition of the optional KCA-121B Ai-NET/RCA interface cable, the KCA-801B auxiliary input adapter, or the KCA-410C Versatile-Link Terminal, the audio from an auxiliary source can be played through this unit. When the KCA-121B interface cable is used, a CD changer cannot be connected to the head unit; the KCA-801B auxiliary input adapter allows you to connect an auxiliary source and an Ai-NET changer to the head unit. The KCA-410C Versatile-Link Terminal allows you to feed audio from up to two auxiliary sources and two Ai-NET CD changers to the head unit.
Compatible with Optional Remotes: This unit is compatible with the optional RUE-4202 and RUE-4190 wireless remotes. While both remotes are fully compatible, only the RUE-4190 includes a numeric key pad that can be used to directly access XM Satellite Radio channel numbers.
MobileHub Link: Using the MobileHub Link, you can connect an optional Junction Box and a Nokia 6310i tri-band GSM cellular phone, allowing you to control the incoming and outgoing calls from the head unit.
Power Off: When an external amplifier is connected and the built-in amplifier is not used, removing power from the built-in amplifier will improve the sound quality.
Built-in XM Satellite Radio Tuner: The CDA-9820XM features a built-in XM Satellite Radio tuner. The built-in tuner, along with an antenna and subscription, allows you to receive XM Satellite Radio. XM Satellite Radio programming features up to 100 channels of digital-quality music, news, talk, sports, entertainment, and children's programming.
Selecting Channels: The tuner allows you to select channels by number or category. Channels are organized into various program categories. You can search between the different categories and then search among the channels within each category.
Preset Memory: You can store a total of 18 channels in the receiver's preset memory. Up to 6 channels can be stored in each following band: X1, X2, and X3.
Installation: In addition to the built-in tuner, you must have a subscription to XM Radio and an XM-compatible antenna in order to tune in the digital satellite radio signal.
Note: Because the tuner uses a single antenna connection, it is not compatible with antennas that have two connections.
Compatibility: This unit is compatible with 6- and 12-disc Alpine Ai-NET CD changers; also, this unit can control Alpine Ai-NET CD/MP3 changers and DVD changers. Alpine M-Bus CD changers cannot be controlled by this unit.
Multiple Changer Control: With the addition of an optional adapter, more than one CD changer can be controlled. One KCA-400C adapter will allow you to connect up to 4 CD changers, and two KCA-400C adapters will allow you to connect up to a total of 6 CD changers. The KCA-410C Versatile-Link Terminal can be used to connect up to two CD changers and two auxiliary audio sources.
Text Display: When connected to a text capable changer, this unit can display text data from CD Text encoded CDs and MP3 CDs.
Disc Titling: When connected to a CD changer with disc title memory, CD titles may be entered and displayed for discs played in the changer. The title length and title capacity varies depending on the model of CD changer used; titles cannot be input for MP3 discs.
Clock Operation: This unit allows you to choose "keyed" or "unit on" clock operation. When the clock has been given display priority and the unit is turned off, the clock will be displayed whenever the ignition key is in the "on" or "accessory" position. If the clock is not given display priority, the clock is not displayed when the unit is off.
Our Product Research Team
At Crutchfield, you'll get detailed, accurate information that's hard to find elsewhere. That's because we have our own in-house Product Research team. They verify what's in the box, check the owner's manual, and record dimensions, features and specs. We stay on top of new products and technologies to help people make informed choices.