Alpine IVA-D310
DVD / CD receiver with 7" LCD monitor
Item #: 500IVAD310
This item is no longer available.
Original Price: $849.99
Shop all In-dash Video Receivers

Need help?
Does it fit my car?
Select your car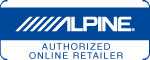 For excellence in touchscreen controls, you won't find a better DVD receiver than the IVA-D310. Alpine's latest PulseTouch™ Display technology gives you unique touch-screen control over your system. Your fingers press the 7" flat-screen monitor, but it feels like they're actually touching real buttons and sliders. In fact, there are eight different sensations generated by the PulseTouch system — you'll be able to make adjustments safely on the fly without having to take your eyes off the road.
The IVA-D310 also offers another handy feature — direct-touch DVD menu control. Since no two DVD main menus are alike, most touch-screen systems make you operate a cursor with a remote control to access DVD menus. The IVA-D310 lets you press the menu item you want directly, so getting to your favorite scene, setting up language selection, and accessing special features are easier than ever. (Note: you can only watch DVDs on the in-dash screen when parked.)
You'll never lack for entertainment options with the IVA-D310. Not only does it offer you playback of your DVDs and CDs, it'll play the discs you've loaded with hours' worth of MP3s and WMAs, too. It's also ready to work with Alpine's iPod™ interface adapter — you'll get convenient PulseTouch control over your iPod's functions, choosing your tracks directly from the screen. Meanwhile, the adapter will recharge your iPod's battery, so it'll be ready to go when you get out of the car.
Satellite radio is also an option with the IVA-D310. Simply connect a compatible XM or SIRIUS Satellite Radio tuner and antenna (subscription also required), and you'll open up a coast-to-coast world of over 120 channels of music (all commercial-free), sports, news, entertainment and much, much more.
Alpine's Bass Engine® Plus gives you tight control over the sound contour, and can be controlled by PulseTouch's Advanced Processor Controls. MediaXpander broadens the tone, filling in the sonic gaps often found in compressed music files. Your MP3s and WMAs will sound better and fuller than ever. And for that personal touch, iPersonalize with Data Download lets create your own Bass Engine settings at Alpine's website, burn them to disc, then upload them into the IVA-D310.
Planning a backseat system? The receiver's audio/video output will connect to an external monitor and wireless headphones. Activate dual-zone mode and you can listen to one source, like satellite radio or your iPod, while the backseat passengers watch a movie in privacy. An audio/video input lets you connect another entertainment source, such as a game console. The internal amp delivers plenty of power. But if you want more, you can connect external amplifiers to the three sets of preamp outputs.
Product Highlights:
DVD/CD receiver with built-in amplifier (18 watts RMS/50 peak x 4 channels; CEA-2006 compliant)
motorized, retractable 7" LCD monitor with PulseTouch controls
detachable control panel
white LED secondary display for use when monitor is retracted
plays DVDs, DVD-Rs, DVD-RWs, CDs, CD-Rs, CD-RWs, and MP3/WMA discs
direct-touch DVD menu control
Bass Engine Plus

4-channel time correction
3-position high-/low-pass crossover
bass and treble center frequency control
subwoofer level and phase control

MediaXpander
iPersonalize lets you create and download custom Bass Engine settings at Alpine's website, then upload them into the system
controls XM or SIRIUS Satellite Radio (you can add satellite radio for under $100, plus subscription)
CD changer/TV tuner controls
audio/video input
rear-view camera input
navigation input
compatible with Alpine iPod interface adapter
audio/video output
dual-zone mode
front, rear, and subwoofer preamp outputs
digital output for optional surround-sound processor
MaxTune SQ AM/FM tuner
12 FM/6 AM presets
wireless remote
compatible with most factory steering wheel audio controls (adapter required)
DVD/CD frequency response: 5-20,000 Hz
DVD/CD signal-to-noise ratio: 105 dB
FM sensitivity: 9.3 dBf
warranty: 1 year
designed for use with "Region 1" coded DVDs
Video receivers: They're not just for movies
Video receivers add a new level of entertainment to your vehicle. You can watch a movie on the screen when you're parked on a Saturday night, or play a DVD or downloaded video through your rear seat video setup on the road. Touchscreen receivers allow you to breeze through menus with the tip of your finger. Most video receivers feature a USB input for iPod audio, and the ability to add an adapter that allows video to display on the screen.
Alpine IVA-D310 Reviews
Average Customer Review:
20 Reviews
---
Great Sound, OK Interface
Written by: Donald from Centreville, VA on June 30, 2010
If you are looking for a unit with exceptional sound then this is the one. Sounds absolutely fantastic but then again it's an Alpine. I have never had a problem with it as far as locking up like some have reported. If you want one with a great user interface, keep looking. I have had this unit for almost 5 years now. I have the full blown package with NAV, Sirius and iPod interfaces. I thought the slide out screen would be cool but eventually I just leave it out all the time because it is so annoying waiting for it to open up before I can select anything on it. The Sirius and iPod interfaces are a joke. No search and slow as molasses to navigate. For all it's short coming in UI though I gave it 4 stars because the sound is just that good.

Pros:

Cons:
Written by: Dave from Manhattan, NY on January 15, 2008
2002 Jeep Liberty
From the company known for making the most elite car audio equipment comes the D310. This multimedia piece, while a bit expensive, along with the accessories, makes up for it by offering the best quality around. The touch screen is beautiful with sharp images and bright colors. The addition of the H701 audio processor is highly reccomended to take full advantage of what the system has to offer. Personally I have sirius, blackbird 1 for navigation, and my ipod all hooked up along with the h701 processor and this makes for a great device, along with the pac7 wiring kit which allows for DVD playback while in motion.

Overall, an outstanding product for the true audiophile and worth every penny.

Pros:

Cons:
Written by: kris from Boston, MA on October 16, 2007
I've had this unit for just short of 2yrs now and from the very beginning it would lock up from time to time...gradually over succeeding months, it began locking up more frequently, and even not turning on at some points...or it would turn on but the screen would be blank when it popped out...I would literally drive for 45min before the unit would miraculously turn on, then I would try and use it and the whole unit would lock up and wouldn't even let me change the volume...extremely annoying if you had left the volume down before and now you were on the highway and couldn't hear a thing!!!...or the flip side, if you had left the volume up and the station starts to break up and you get blasted with ear piercing high pitched squeals and static, then have to pull over to turn off the car to allow it to reset...I only have sirius and ipod connections attached to it, so it's not like I'm overloading it here...personally, I will never buy another alpine, this thing has caused me enough grief at this point to want to toss it out the window the highway on more than one occasion...so in summary, DO NOT BUY THIS THING!!!!!...

Pros:

Cons:
Nearly Perfect Product with only a few flaws
Written by: Justin from Parsippany, NJ on April 17, 2007
I would have to tell any person to purchase this unit. It really does almost everything and that is the only reason why i did not give it 5 stars. What i would have loved to see on this unit would be the ability for HD radio which the other newer units have. If the available add-on unit worked for this it would be great. The use of the D310 is almost flawless. Every option is easily accessible and you can figure out how to use this product in no time. A couple things i did not like which was that while connected to the optional Sirius satellite radio it does not scroll the title and information across the screen which in my opinion, an item this expensive should easily be able to do. Also while connected to my I-Pod which is definately great to have i believe the search and scroll function gets really irritating. I have about 1500 songs and obviously many many different artists and im sure others would definately have more then i do. Trying to search for a single artist is very very exhausting. There is only one way to do so and that is to scroll one by one through it alphabetically. Very Very time consuming. Not something you should have to do while driving. Maybe and upgraded KCI-420i would fix this who knows. But overall this product does almost everything. Videos, satellite radio, ipod, and navigation. This is definately a great purchase in my opinion! Finally it just looks great in the car!

Pros:

Cons:
Written by: Capone59 from New York on February 22, 2007
Im using the alpine dva-310 connected to the phx- 701a. Without the audio processer this product is terrible. Connected to the head unit i have the newest alpine navigation w/ the nav traffic. Which i find to work decent. Yes it does freeze and forget your location. Even tho this unit handles alot of optional inputs, The HD- Tuner is NOT compatible. which i bought and returned back to crutchfield. The actual sound from the dva-310 is good for non-competers. I need crystal clear sound for my music which the dva does not give at LOUDER volume without the phx-701a which cost a good penny. even with the proccesor to change every band the loading time takes a while. also to get this quality of sound you can spend money on somthing different such as a pioneer without a moniter...and buy a crossover which you would need anyway. and all the products you'll buy to get a screen in your car will cost the same. im only going to continue to use it because i bought alot of add-ons from alpine that can not be used else were. otherwise its good for a system that does not compete.

Pros:

Cons:
Written by: Anonymous from Haleyville, AL on January 21, 2007
Crutchfield Customer Review
(
What's this?
)
This,by far,is an awesome dvd receiver. Installation is very easy. I've owned both the IVA-D900 and the IVA-D310. I highly recommend the 310 over the 900. I've had this unit for over a year and a half and the only issue I've had is some slack in the screen after driving many miles over rough interstate. Other than this very minor issue I have no real complaints. I would recommend this DVD receiver to anyone. I also agree with other reviews that an external sound processor is a must have item.

Pros:

Cons:
Best Video and Audio Unit crutchfield offers
Written by: Tyler from Albany, NY on November 14, 2006
Crutchfield Customer Review
(
What's this?
)
The alpine 310 is an excellent unit in terms of screen clarity, the install instructions are very straight foward and the seperate brain made cable routing very easy to the rear of the vehicle. One major disadvantage was that the level of sound adjustment was far inferior to previous decks I have owned such as the Pioneer Premier P-930, so if purchasing this deck I would reccomend planning on spending the extra five hundred dollars and buy the H701 sound processor because otherwise save yourself the money. The touch screen is very easy to use and the quality is excellent as you would expect from alpine. Another advantage if you are running any alpine amps with the amplink feature you can connect them to the unit and view the current paramaters along with making adjustments. I am very satisfied with my purchase with the exception of reecieving some uncrutchfield like tech support, which cost me a 15 watt fuse in my car, but they fixed everything as usual. I did not plan on having to buy the H701 until I recieved the unit and saw how it lacked the audio adjustments. Unless you want the screen I would buy another deck and add a seperate screen or go with a less expensive alpine head unit. For 1800 dollars I would have probably not gone this route again, and invested the money in other components.

Pros:

Cons:
Awesome Unit! Worth every penny!
Written by: Simon from San Juan, PR on August 29, 2006
everything works as described. looks great. i love it!

Pros:

Cons:
Written by: Sushma from Sf,California on August 5, 2006
2002 Honda Accord
Crutchfield Customer Review
(
What's this?
)
great product..works flawlessly and has yet to give me any errors..buy from here more secure than anyone else..

Pros:

Cons:
Written by: tony from houston tx on June 16, 2006
Crutchfield Customer Review
(
What's this?
)
i love this head unit i got it hooked up to 4 6.5 speakers and 1 din center speaker with three pdx amps and two type x subs. if u really want to get the most out of this unit u need the pxa-h701 processor trust me. the only negative is that like most touch screens it stains easily so just buy the screen protector for it.

Pros:

Cons:
Superb IVA-D310 Flexibility
Written by: Glenn from San Diego, CA on May 21, 2006
Crutchfield Customer Review
(
What's this?
)
Beautiful unit that lives up to its expectations. Installed easily and has unmatched flexibility for adding nearly anything you wish now or in the future.
Performance is excellent as would be expected from Alpine.
All in all, a terrific multimedia control center that I heartily recommend!

Pros:

Cons:
Written by: Jake from Heber, UT on May 17, 2006
1996 Ford F Series
I bought this product about a month ago. The install went on without a hitch. The owners manual had a great install graph and instuctions. The big screen is great. I own a 1996 Ford F-250 pick up with a shell, so a back up camera was in order. It plugged right in, and the picture is great. The extra box for all your connections was a great benefit. The simple dash mount with one wire running down to the box, with easy access for all your connections. The controls are all pretty straight forward and easy to navigate. I have the ipod adapter with this unit, and I love the full names showing up with my MP3 and Ipod files.

There are a few dislikes. I do with there was some sort of animation or screensaver instead of the plain big screen. Also for a 1300 unit, a 2 volt output is pretty lame. But besides those couple things, it has been a great unit and I would recommend it to anyone.

Pros:

Cons:
Written by: fr3ddi3mr from Teoc, MS on May 2, 2006
I got this head unit a few months ago and since then I have found it to be the center of my AV system. I have a wide variety of inputs connected and they all perform great : Sirius, GPS, 2nd TV\DVD player. This it the only dvd player that retains the position of the dvd when you power it off! I also got the PXA-H701 which gives a massive 31 band graphic eq! The selling point for this was the fact that I could simply draw an eq line with my finger on the touch screen and the eq would build itself to that - no more hassle of setting this and that. I currently have a second TV\DVD combo tied into this head unit with an additional cross over data cable and now I can select AUX-1 and watch what is on it the back seat of my Jeep Grand Cherokee. I also got the Blackbird GPS and it is tied into the head unit through the tuner. I had to do some tweaking in order to get the mp3s to play. With all that being said, now the bad news. As stated by others the secondary display is not as informative as I would like it to be. There is no clock display on it but I have that on my cell phone, Blackbird GPS, and watch. It has a pathetic 2 volt output for the 3 preouts so I went and spent an additional 100.00 on a 9 volt line driver. Come on Alpine im spening 1400 at least give some power. As with all touch screen displays finger prints are a mess. I use the remote as much as possible or my steering wheel volume controls but some settings are touch screen only. There are no graphics or wall paper options for sources like Tuner or CD\MP3 Player. Its 2006 even my timex watch has graphics!

Pros:

Cons:
Written by: Cliff from Bowling Green, Oh on January 13, 2006
This is by far the best Alpine unit I have ever owned. I currently Have this unit hooked up to the Alpine V12 Multi-Channel MRA-D550 Amp. WOW I have surround sound in my car. The best sounding unit I have ever heard. The setup is easy as long as you know what your doing. Even with all of the frequecy levels flat you will still get an amazing sound. Next step is getting the amplifier link, which will arrive in January. The only reason i give this unit a rating of four is because Crutchfeild said this unit would fit a 98 Acura Integra. This is incorrect. The unit will fit if you dont plan on using the touch screen. It will not clear the vents on the dash. You have to create a custom double din. Install should have taken a few hours at the most...not three days.

[Editor's Note: Our car database research team has looked into this problem based on information provided by this customer, and we have added a footnote to our vehicle database to alert our staff and customers about this potential issue.]

Pros:

Cons:
Written by: rmatt from wenatchee, wa on December 17, 2005
this is a very clean unit. i replaced my ivad300 with this about 6 months ago and it is deffinately an upgrade. adding in the secondary display fixed my main issue with the d300. the alpine screens are by far the cleanest picture on the market. the new generation of the pulse touch is also alot smoother. the remote is kind of lame though. i recommend replacing it with the rue4190 so that you get tilt control and it is also alot easier to memorize the buttons. the brake and parking brake requirements for video playback are the only drawback. it is annoying to have to dance with the peddals, but that is easy to deal with. look into adding the pxah701 processor. it is great. gives me 4 volt pre-amp outputs and an amazing amount of control over my sound. also running optical cable for my 5.1 setup opened up a world of sound that i didnt even know was there. this performs extremely well with most any of the digital formats in surround sound (dvd-audio would be nice though). the menu format is quite easy to get figured out, especially if you are familiar with any alpine unit. overall, the best unit under the pricey ivad901. the replacement will have alot to live up to, and it is great to hear that alpine will have a double-din video setup for '06.

Pros:

Cons:
Written by: Rahul from Morris Plains, NJ on August 8, 2005
I've only had this unit for 2 days now [it replaced the Kenwood KVT-815DVD] and I'm absolutely loving it.

The display and features are awesome. The only reason I'm giving this unit a 4 star is because it doesn't have RDS [Radio Data System], and enabling DVD playback is a bit of a hassle. The display and background are beautiful, esp. with the i-personalize feature. However, I wish the IVA-D310 allowed us to upload JPG images of our choice instead of just having to choose from their website.

Apart from those trivial issues, this unit is by far one of the best, if not THE best, in-dash DVD player in today's date!!

I highly recommend this unit and it should have been my first choice to begin with..

Pros:

Cons:
Written by: Paulo from Porto, Portugal on July 22, 2005
Well if you value your money this iVA-D310 is the product to buy, instead the IVA 900 which in my opinion lacks some beauty compared to this unit...
I saw your reviews and let me tell you if you want to take this unit to the SUPREME level you must add the ALPINE Processor PXA-H701 you´ll be BLOWN away believe me, and if you own the Alpine SPX or DLS speakers, and Audison or Alpine Amplifiers...Well no words to describe it!
This scenario only get´s better if you buy de ALPINE F1 series, in my opinion it´s worth if have a lot of money or want to burn some extra dollars because this Cinderella only doesn´t have the F1 name.

Pros:

Cons:
Written by: Xyster from California on July 18, 2005
Wow. This product has it all. The touch screen feature is great. If you want to select a certain song very quickly on an MP3 cd, all you have to do is open the folder, scroll through the songs relatively quick and select the name of your song... done. I have had other mp3 players, but with a touchscreen being able to select the song directly out of the folder... awesome. Connecting a rear view camera... or even an auxillary camera/gaming system/whatever that feeds out video is a breeze. It looks great, sounds great, and you can customize it to meet whatever your needs may be.

If you are looking for a touch screen DVD player with alot of great features, stop, get this one! The IVA D310 has the I-personalize feature which enables you to download backgrounds from 4 different categories (with a little more than 10 backgrounds in each). You can customize sound settings online, save it, take it to your car and then upload it, done!

I could go on but you would only appreciate the beauty of the picture, touch screen w/ pulse touch, and other things only after you have it on in front of you.


Pros:

Cons:
Written by: Taylor from Bloomington, IN on July 18, 2005
I've had the 310 for a week now, and I'm very satisfied. I'm a tough person to please, so I didn't give the unit 5 stars. In my opinion, 5 stars means NO ISSUES. Here are my "issues" with the product: 1) The interface is a little hard to learn how to navigate. A more "Windows" like template would be better. 2) The "ipersonalize" feature is a little bit misleading. I thought I would be able to load any graphic to the player via data CD. No, you can only load things directly from the Alpine website. 3) When the screen is closed, the front panel will only display the first 8 character of the song title. So if you're listening to "Knockin' on Heaven's Door," the panel will only read "Knockin." It does not scroll to display the entire title. 4) There is no time/clock display with the screen closed. These are my only issues. One thing to consider as well, the description of the unit explains that video cannot be displayed while the car is in drive. Well, that all depends on the install. Other units (by other brands) may actually prevent video from playing during driving altogether. There is a way around it for this unit, although I wouldn't recommend it for obvious safety reasons. Overall, this was a great investment and the whole family absolutely loves it. Almost magical for long trips. Crutchfield was extremely helpful in my purchase of this unit, and I strongly suggest going through Crutchfield for all of your car audio/video needs.

Pros:

Cons:
IVA-D310 you will love it
Written by: Grenias from Jalisco, Mexico on July 13, 2005
My experience with the alpine iva-d310 multimedia station has been great, i only have 1 week with it but ive learnt how to use it completely, the pulse-touch menu navigation is incredibly easy to use! the deatachable face is really cool because in my country alot of people lives from stealing audio devices from parked cars. The image is really good and the direct DVD menu is very useful. The downloadable backgrounds are really cool too and the EQ and bass engine, man this screen has everything i cant wonder what does the IVA-D900 has that this one doesnt, its XM ready too and you can connect a rear camera and a tv tuner, 2 types of fonts, different menu colors and a remote! so you dont have to use that much the touch screen, navigation trough Mp3 cds is great! pick a folder, open it, select a song and push play, all with the tip of your fingers and with the pulse-touch technology you can feel virtual buttons like real ones because you have sensitive and audio feedback, so you dont have to take your eyes off the road that much.. ipod connection, total bass control, infinite expansion ways, anything u need, it even plays VCD, i can only say good stuff about my IVA-D310 its not thay pricy after all. its worth every "peso". Totally recommend it.

Pros:

Cons:
What's in the box?
Mobile Multimedia Station with 7" wide LCD monitor (in-dash unit)
Sleeve
Front panel (installed)
Trim ring
FM/AM Tuner Unit (hideaway unit)
DC/DC converter
RUE-4203 wireless remote control
1 CR2025 lithium battery
1 Vinyl case for the detachable front panel
10' Antenna extension cable (has a male Motorola connector on one end and a female Motorola connector on the other end)
9.75' Monitor extension cable (has a 26-pin male connector on one end and a 26-pin female connector on the other end)
19" Mobile Multimedia Station power supply wiring harness with in-line 10A fuse/fuse holder and noise filter
11" Remote in/out harness
9.75' FM/AM Tuner Unit power supply wiring harness with in-line 10A fuse/fuse holder and noise filter
3" Parking brake lead with attached red pinch connector
2 Red pinch connectors
One 2-piece Velcro strip (2" x 1/2")
1 Self-adhesive rubber strip
2 FM/AM Tuner Unit mounting brackets
2 Mobile Multimedia Station mounting brackets
6 Phillips/flange-head self-tapping screws (M4 x 14mm)
4 Phillips/pan-head screws (M4 x 8mm)
4 Hex/Phillips-head screws each with flat washers (M4 x 6mm)
8 Countersunk Phillips-head screws (M4 x 3mm)
Owner's Manual (English/French/Spanish)
Correction sheet
Customer Care Registration card
Product Research
General Features
i-Personalize
DVD/Video CD Features
External Device Controls
Inputs and Outputs Notes
Dimensions
Mobile Multimedia Station: Alpine's line of Ai-NET Mobile Multimedia Stations allow you to connect and control a wide range of in-car audio and visual systems, such as DVD/CD/MP3 changers, rear seat monitors, and navigation systems, from an in-dash control center and hideaway tuner unit.
Motorized, 7" Wide Touchscreen Monitor: The IVA-D310 has a motorized 7" wide, touchscreen monitor (with 16:9 aspect ratio) that serves as a video monitor and system information display.
PulseTouch: The unit's touchscreen features "PulseTouch," which provides tactile feedback, along with audible and visual confirmation, to the user to confirm the input of commands. It uses different vibrations and pressures that simulate what it feels like when you tap a real button, hold a button down, move a slider or touch where no screen commands exist.
Automatic Monitor Opening/Closing: When the Automatic Opening/Closing mode is set to "Full," the monitor automatically opens when the ignition key is turned to the "Acc" or "On" position. When the mode is set to "Manual", the monitor must be opened and closed using the Open/Close button. When the mode is set to "Close", the monitor automatically closes when the ignition key is turned off.
Monitor Angle/Slide Adjustment: You can adjust the monitor's angle and slide position for better visibility. The screen angle can be adjusted between 40 and 105 degrees. The monitor's position can set to the normal position or slid forward approximately 1/2" ("front position") to clear possible dash obstructions.
Flat Angle Setting: When you want to operate some vehicle controls (air conditioner, etc.) that are hidden behind the raised monitor, you can temporarily position the monitor at a flat angle by pressing the "Open/Flat" button on the front panel. After 10 seconds in the flat position, the monitor moves back to its original angle.
Video Lock-out Feature: For safety and legal reasons, the IVA-D310 features a video lock-out feature to prevent the viewing of a video source while the vehicle is in motion. To watch a video source, the vehicle must be parked with the ignition in the ACC or ON position. The vehicle's parking brake must be engaged, disengaged, and engaged again while the foot brake is held in.
Dual Screen Display: When an Alpine AMP Link-compatible external amplifier is connected to this unit, you can display the operating parameters of the amplifier, such as temperature, voltage, and current draw.
Illumination Control: You can select one of the following dimmer settings:
Auto: adjusts the brightness of the background illumination of the monitor depending on the ambient light in your vehicle
On: keeps the background illumination of the monitor dark
Off: keeps the background illumination of the monitor bright
Background Screen: You have a choice of 2 different background textures. These backgrounds are visible when a CD, MP3/WMA, or the tuner is selected. When "Auto Background" is activated, the background texture will change each time the ignition key is turned off and turned on again.
Display Modes: You can select one of the following display modes:
Mode 1 (Wide): evenly stretches a 4:3 picture horizontally to fit the wide screen monitor
Mode 2 (Cinema): displays a 4:3 picture by stretching out the picture horizontally and vertically. This mode is good for displaying a cinema-type picture with a 16:9 ratio.
Mode 3 (Normal): displays a 4:3 picture at the center of the screen with a vertical black band at each side
Blackout Display Mode: When the Blackout mode is activated, the display turns off to reduce power consumption. The additional power made available by turning off the display helps enhance sound quality.
Rear Entertainment Function: The rear entertainment function independently routes different sources to the front and rear monitors in a vehicle. For example, while listening to the radio or other audio source in the front, a DVD can be enjoyed in the rear with an optional rear monitor and headphones; the rear zone signals are passed by RCA composite video and stereo RCA preamp audio connections.
Simultaneous Function: This function allows you to watch the video portion of one source, while listening to the audio portion of another source.
MP3/WMA Playback: This unit can play CD-ROM, CD-R, and CD-RW discs containing MP3 and WMA files recorded using the ISO 9660 Level 1 or Level 2 formats; constant and variable bit rates from 32 kbps to 320 kbps are supported for MP3 and 32 kbps to 320 kbps for WMA. Discs recorded using Joliet, Romeo, or other ISO 9660 compliant formats can be played, but file and folder names may not be displayed correctly. CD-ROM XA, Mixed Mode CD, Enhanced CD (CD-Extra) and multi-session recordings are supported, but recordings made using Track At Once or packet writing cannot be correctly played back. Discs containing both standard CD audio and MP3 data can be played; the unit may be set to play only the CD audio tracks or both types of tracks. ID3 tag v1 and WMA tag are supported; track title, artist name and album name ID3 tag data can be displayed.
Max Tune SQ Tuner: The IVA-D310 incorporates the Max Tune SQ tuner for the highest quality tuner audio. You can choose between three settings to suit your own sound preferences and usage: Normal, Hi-Fi (sound quality priority), Stable (noiseless priority setting).
Interrupt Feature (NAV.MIX) With an Alpine navigation system connected to the IVA-D310, the voice guidance of the navigation system will be mixed with the radio or CD audio. You can adjust the volume level of the voice guidance. If you use this unit connected to an external audio processor, use the built in amplifier. You cannot use this function with an external amplifier.
Steering Wheel Remote Compatibility: The IVA-310 has a steering remote control input. When used with the optional SWI-JACK interface (item number 127SWIJACK), you can retain the use of your factory steering wheel and/or rear seat radio controls when replacing the factory head unit in select vehicles. The SWI-JACK is compatible with over 95% of the vehicles made from 1986 to the present. Compatible vehicles include many Acura, Audi, BMW, Buick, Cadillac, Chevrolet, Chrysler, Dodge, Ford, GMC, Honda, Hummer, Infiniti, Isuzu, Jaguar, Jeep, Kia, Land Rover, Lexus, Lincoln, Mazda, Mercury, Mini, Mitsubishi, Nissan, Oldsmobile, Plymouth, Pontiac, Saab, Saturn, Suzuki, Toyota, and Volkswagens and Harley Davidson motorcycles. Please consult "Outfit My Car" to see if your vehicle is compatible.
Overview: The Alpine IVA-D310 features i-Personalize, which provides the user an extraordinary degree of system personalization. You can select from a wide variety of audio, video and display modes to suit your personal tastes.
MX (MediaXpander): The MediaXpander function makes vocals or instruments sound distinct by restoring sound quality typically lost during recording or transmission. This function helps restore audio information that becomes obscured when audio is compressed. The MX function can be applied to all sources, except AM radio. There are three expansion modes for each of the following internal sources: CD, FM, Compressed Media (MP3/WMA) and XM Radio. There are three expansion modes for DVD (Movie 1 & 2 and Music) and three expansion mode for auxiliary sources (MP3, Movie, and Music).
Bass Engine Plus: Bass Engine functions provide control over your system, so you can tailor the sound to your personal tastes. Bass Engine Plus includes the following functions:
Bass Max EQ Mode: You can select from 10 EQ presets: Flat, Rock, Pops, Jazz, Electric, Hip Hop, Easy, Country, Classic, News, and Custom (custom can be adjusted in the parametric EQ).
Parametric EQ: You can adjust the following items:

Center Frequency:

High: 10kHz, 12.5kHz, 15kHz
Mid-High: 500Hz, 700Hz, 1kHz, 2kHz, 4kHz, 6kHz
Mid-Low: 100Hz, 150Hz, 200Hz
Low: 40Hz, 60Hz, 90Hz

Level: -12dB to +12dB
Bandwidth (Q):

High: 1.0
Mid-High: 1.0, 2.0, 3.0
Mid-Low: 1.0, 1.5, 2.0
Low: 1.0, 2.0, 3.0

4-Channel Digital Time Correction: The time correction feature allows you to create virtual speaker positions by delaying the signals being sent to the speakers closest to you. When the correct delay times have been entered for the front right, front left, rear right and rear left speakers, all sounds reach your ears at the same time, providing optimized imaging and frequency response. Using the Bass Focus adjustment, the time difference between the front-rear/left-right speakers can be adjusted at the same time. Time correction settings can be saved in one of 6 preset memories.
3-Position 12dB/Octave Crossover: An 80Hz/120Hz/160Hz low-pass filter is available for the subwoofer outputs, and an 80Hz/120Hz/160Hz high-pass filter is available for the front right, front left, rear right and rear left preamp outputs. Either, or both, filters may be turned off.
Subwoofer Switch/Phase Selector: The phase of the subwoofer outputs may be set to normal (0 degrees), reverse (180 degrees) or off; this function allows you to minimize phase cancellation of bass frequencies, for stronger bass response.
Visual EQ Mode: You can select one of the following preset modes suitable for the subject image:
Night Mode: suitable for movies in which dark scenes frequently appear
Soft: suitable for CGs and animated films
Sharp: suitable for old movies where images are not clearly shown
Contrast: suitable for recent movies
User Memory (P-1, P-2): You can change and save Brightness, Color, Tint, Contrast, and Sharpness values from any of the presets in up to two user memories
Data Download: You can download data from Alpine's website to a CD-R or CD-RW, then upload and store the data in the IVA-D310. Parametric EQ, Time Correction, Crossover, and Subwoofer data are memorized in a preset for each mode.
DVD Menu Direct Touch Control: The unique PulseTouch touchscreen allows you to activate selections on the DVD main menu by directly touching the screen on the desired selection instead of navigating choices using cursors.
DVD Control Menu: During DVD playback, the control menu is accessible by touching the screen. The 2-page menu appears at the bottom of the screen allowing you to skip tracks forward or backward, stop or pause playback, access the DVD menu, change the audio language, subtitle language, camera angles, and change the display modes. You can also access a "10-key" numeric keyboard for direct chapter access. If desired, you can access a more traditional cursor-type menu for DVD control.
Dolby Digital and DTS Compatibility: When the optical digital output (standard Toslink) on the rear of the head unit is connected to an optional Alpine digital audio processor, you can enjoy Dolby Digital and DTS surround.
Pre-stop Function: When the Pre-stop function is used, the position at which playback is stopped is stored in the memory, and playback resumes from that position.
Step/Slow Motion Playback: When a DVD or Video CD is in the pause mode, you may move forward through the program being played one step (frame) at a time, or in one of the following slow motion speeds: 1/2 or 1/8. When playing a DVD, you can use slow motion playback in the reverse direction.
Fast-Forward/Fast-Reverse: While a DVD or Video CD is playing, you can view the program in double speed in either direction by touching and holding the fast-forward or fast-reverse button on the touchscreen for more than 1 second. If held for 5 or more seconds, playback at 8x speed in the selected direction will begin.
Repeat Playback: When playing a DVD, you can repeat the current title or the current chapter. When playing a Video CD, you can repeat the current track or the entire disc.
Multi-Angle Display: This function allows you to choose the viewing angle of scenes that were shot from a number of different angles.
Note: This function is limited to DVDs recorded with multiple camera angles.
Parental Lock: Parental Lock allows you to restrict the playback of DVDs that are unsuitable for younger viewers. You can select a parental lock rating from 0-8, which is protected by a 4-digit password.
Digital Output: You can select a digital output setting of Auto or LPCM. When set to Auto, the digital output is switched automatically according to the type of audio signals being played. When set to LPCM, the audio signals recorded on the disc are converted to 48kHz/16-bit (for DVDs) or 44.1kHz (for Video CDs and CDs) linear PCM audio signals for output.
Satellite Radio Ready: There are several options for connecting an optional XM or SIRIUS Satellite Radio receiver to this receiver:
XM Satellite Radio: To receive XM Satellite Radio, you can connect the optional CNP2000UC XM Mini Tuner (220CNP20UC) and the Alpine CNP-ALP1 adapter cable (package item number 700XMALP1).
SIRIUS Satellite Radio:

Universal SIRIUS Tuner: You can connect the optional SIRIUS SC-C1 SIRIUS Connect Universal Vehicle Tuner, along with the Alpine KCA-SC100 SIRIUS satellite Radio interface (package item number 700SIRALPC) directly to the head unit.
SIRIUS Plug and Play: The KCA-SC100 (item number 500KCASC10) allows you to integrate many SIRIUS plug and play receivers. Compatible tuners include the Sportster, Starmate, Stratus, and Stiletto. You can control the satellite receiver from your head unit and use the Quick Search feature to browse all artists and songs currently playing on all channels. The SIRIUS text information also appears on the head unit display.

Auxiliary Input: A portable satellite radio receiver, such as the Delphi SkyFi3 or SIRIUS Sportster, can be connected to the head unit via an auxiliary input. (If the head unit doesn't include an auxiliary input, you will need the Alpine KCA-121B Auxiliary Input Adapter.)

Note: A subscription is also required to receive satellite radio programming from SIRIUS or XM.
iPod Adapter Compatible: The optional KCA-420i adapter (item # 500KCA420i) allows an iPod or iPod mini portable digital music player with a dock connector to be hooked up and controlled by this unit. All the iPod buttons will be disabled when connected to this adapter and it will be controlled from the Alpine receiver. With this interface, you'll be able to play your iPod music files through your Alpine receiver and have all the titling information appear on the Alpine's display.
Changer Controls: This unit is compatible with 6- and 12-disc Alpine Ai-NET CD changers; also, this unit can control Alpine Ai-NET CD/MP3 changers and DVD changers. Alpine M-Bus CD changers cannot be controlled by this unit. With the addition of an optional adapter, more than one CD changer can be controlled. One KCA-400C adapter will allow you to connect up to 4 CD changers, and two KCA-400C adapters will allow you to connect up to a total of 6 CD changers. You can also use the KCA-410C Versatile Link adapter to connect 2 changers and 2 auxiliary input sources. When connected to a text capable changer, this unit can display text data from CD Text encoded CDs and MP3 CDs.
External Audio Processor: When an optional Alpine external audio processor is connected to this unit, you can operate it from the unit. Dozens of settings can be adjusted, including crossover adjustment, time correction, phase switching, EQ adjustments, surround sound adjustments, and speaker levels.
Amp Link: When the IVA-D310 is connected to an optional Alpine Amp Link-compatible amplifier you can set and make adjustments to the amp from the unit. In addition to the settings you can make, you can also name each amplifier and display the amp status on the screen. Up to eight Amp Link-compatible amplifiers can be linked together in this manner.
Optical Digital Output: There is a standard Toslink optical digital output on the back of the monitor for connecting the unit to an optional audio processor. The optical cable is supplied with the processor.
Navigation Input: Located on the hideaway unit, the IVA-D310 provides a 13-pin RGB jack for connecting an optional Alpine navigation system.
Display Connections: The in-dash monitor has a 26-pin male plug on the end of an 8" pigtail for connecting the in-dash unit to the hideaway tuner unit. A 9.75' extension cable is supplied, giving you more options for places to mount the hideaway unit.
Preamp Inputs/Outputs: When the system switch is in the Normal position, the IVA-D310 provides preamp outputs for front, rear, and subwoofer channels. When the system switch is in the EQ/DIV position, the front and rear preamp connections operate as inputs, allowing you to connect an optional EQ or audio processor. These RCA connections are located on the hideaway unit.
Rear Camera Input: A single composite video input is provided for an optional rear-view camera. If a rear-view camera is connected, you should also connect the reverse lead (orange/white wire in main power harness) to the vehicle's back-up lamp circuit. When properly connected, the image from the rear-view camera appears on the monitor when the vehicle is shifted into reverse.
Ai-NET: One Ai-NET connector is provided for connecting a CD changer, DVD changer, or other Ai-Net compatible component.
Auxiliary Input: Stereo RCA jacks and an RCA composite video jack are provided for connecting an external video source such as a VCR, DVD player, or video game.
Auxiliary Output: Stereo RCA jacks and an RCA composite video jack are provided for feeding A/V signals to an optional video monitor. When the Rear Entertainment Function is used and these jacks are connected to a rear seat entertainment system (e.g. a rear seat monitor and wireless headphones), your rear seat passengers can view/listen to a different source than the one selected for the front passengers.
Remote In/Out: A 6-pin female Molex jack allows you to connect the remote control plugs from an optional video monitor or TV tuner.
Note: Some optional Alpine monitors have touchscreen controls requiring connection of monitor control wire of the remote harness.
Steering Wheel Remote Control Interface: A 3.5mm minijack for connecting to a steering wheel remote interface box, such as the PAC SWI-JACK (item # 127SWIJACK).
AV Selector: A multi-pin connector (protected by a yellow plastic cover) allows you to connect the IVA-D310 to the VPE-S431 Video Switcher/Expansion box. The optional expansion box lets you connect multiple audio/video sources as well as additional monitors.
Amp Link Connector: The hideaway unit includes a 10-pin female jack (labeled "Ext. Out") for connecting the IVA-D310 to the KCE-510M Amplifier Link box. Connected amplifiers can be controlled, and the operating status of each amplifier can be displayed on the monitor. Up to 8 Amp Link-compatible Alpine amplifiers can be daisy chained together in this manner.
Antenna Connector: The female Motorola jack for connecting the vehicle's antenna is located on the hideaway/tuner unit, not the in-dash monitor. A 10' antenna extension cable is provided for routing the signals from the vehicle's antenna to the hideaway unit.
Power Connections: Constant power and ground must be provided to the in-dash monitor. Constant power, switched power, and ground must be provided to the hideaway/tuner unit. The supplied DC/DC converter box should be mounted in the dash (a 19" cable leading from the in-dash monitor unit is provided). Extra-long speaker wires are included in the main power harness that plugs into the hideaway unit.
Dimensions:
FM/AM Tuner Unit: W=6.998" (approximately 9.141" wide with harnesses and cables plugged in), H=1.574", D=10.868"
DC/DC Converter: W=3.701", H=0.887", D=3.756"
Our Product Research Team
At Crutchfield, you'll get detailed, accurate information that's hard to find elsewhere. That's because we have our own in-house Product Research team. They verify what's in the box, check the owner's manual, and record dimensions, features and specs. We stay on top of new products and technologies to help people make informed choices.