Alpine IVA-W205
DVD receiver
Item #: 500IVAW205
This item is no longer available.
Original Price: $519.99
Shop all In-dash Video Receivers

Need help?
Does it fit my car?
Select your car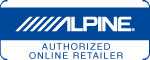 Alpine's IVA-W205 DVD receiver features a 6.5" touchscreen for playback of your DVD movies, and its powerful internal amplifier gives your movies and music a robust sound. You can play CDs or DVDs loaded with your favorite digital music files, while Alpine's MediaXpander™ fills in the gaps in your compressed music.
Connect Alpine's high-speed iPod® adapter for access to your digital music files, or add a satellite radio or HD Radio™ tuner for more listening options. If you own a Bluetooth phone, Alpine's adapter will allow you to make and receive calls through your stereo's speakers.
You'll also find an optical output and sound processor control to bring true 5.1-channel sound to your movies. An A/V input gives you the freedom to add a gaming system or other video device, while the A/V output makes it easy to set up an extra monitor in the back for rear seat passengers. A dedicated rear camera input lets you keep tabs on what's behind your vehicle.
Note: If you're going to use your iPod with this receiver, be sure to check "Details" for specific iPod model compatibility with this receiver or its optional iPod adapter.
Product Highlights:
General features:
in-dash DVD receiver with 6.5" touchscreen and internal amp (18 watts RMS/50 peak x 4 channels)
fits double-sized dash openings
Audio/visual features:
plays DVD Video including DVD-R/RW and DVD+R/RW, DVD-Audio (2-channel downmix), Video CD and Music CD including CD-R/RW
plays MP3 and WMA files on CD
Expandability:
compatible with Alpine iPod adapter, Bluetooth adapter, HD Radio tuner, CD changer, navigation system, and surround-sound processor
rear camera input
A/V input and output
Other information:
includes remote
compatible with most factory steering wheel audio controls (adapter required)
warranty: 1 year
Video receivers: They're not just for movies
Video receivers add a new level of entertainment to your vehicle. You can watch a movie on the screen when you're parked on a Saturday night, or play a DVD or downloaded video through your rear seat video setup on the road. Touchscreen receivers allow you to breeze through menus with the tip of your finger. Most video receivers feature a USB input for iPod audio, and the ability to add an adapter that allows video to display on the screen.
Alpine IVA-W205 Reviews
Average Customer Review:
23 Reviews
---
Written by: von from nashville tn on February 11, 2009
Crutchfield Customer Review
(
What's this?
)
Easy to install. Awesome deck. Great sound. Works great with ipod adapter. Very easy to operate, also loved the nav with blackbird. Thanks for wire harness, works great.

Pros:

Cons:
Great stereo, easy install
Written by: Fourth Horseman from Salt Lake City, UT on January 30, 2009
2007 Ford Mustang
Crutchfield Customer Review
(
What's this?
)
Self-installed into my 2007 Mustang GT. Replaced the factory Shaker 500 system. The adapter harness provided by Crutchfield made it a snap. Works with the factory 500 watt amp and subwoofers. Easy touch-screen controls, bright and clear display, and an excellent iPod interface (iPod interface cable is a separate purchase.) Lots of great features on this stereo for the price.

Pros:

Cons:
Written by: J. C. from Ringgold, Ga. on January 18, 2009
2001 Toyota Sequoia
Crutchfield Customer Review
(
What's this?
)
Fits perfectly in my 2001 Toyota Sequoia. Automatically switches to back up camera in reverse. Optional Blackbird GPS is inside and always ready.

Pros:

Cons:
Written by: Douglas from Memphis, TN on December 8, 2008
This is the best head unit i have ever had. I've used them all, JVC, pioneer, sony, and a host of others. This is the best one ive ever had. I had to do a custom instal in my 2004 Cadillac CTS and it is worth the loss of trip meter etc. I would reccomend it to anyone who i looking for a great screen for their vehicle.

Pros:

Cons:
Written by: Josh from Denton,Tx on August 8, 2008
Crutchfield Customer Review
(
What's this?
)
Written by: Ed from New Jersey on August 7, 2008
2000 Toyota Tundra
Crutchfield Customer Review
(
What's this?
)
Installed this and a MRA-F350 amp a few days ago.

My issues...

1)Had to grind the outer housing of the optical cable's plug in order to
connect to the headunit's optical port. Alpine could've either mounted the
port out a little more or machined some notches into the chassis to clear
the cable connector. I've read not all cables have clearance problems
though.

2)When doing audio adjustments,if the item I'm selecting is towards the
upper right corner of the screen my fingertips tend to hit the
SETUP "button",which brings me back to the previous menu.It's like
clicking "back" on your web browser software.

3)I understand requiring that parking brake/foot brake safety tango so you
can't watch videos while driving,but also locking out some of the
adjustment menus is idiotic! I was able to do those adjustments on my
previous Clarion DVD headunit without engaging the parking brake or
anything else.

4)The touchscreen seems a little slow to respond compared to my previous
headunit...unless of course it's near the SETUP button I mentioned in #2.

Other than these issues I like this headunit.



Pros:

Cons:
Written by: Kurt from Sioux Falls, SD on August 6, 2008
Crutchfield Customer Review
(
What's this?
)
I recently had these products installed in an '08 Mustang GT Convertible w/ the Shaker 500. Simply put; they are outstanding! It sounds great alone though, I may add amps for the mains and subs. XM, iPod, DVD, Blackbird...I mean this set does it all! There was an added bonus for me as I didn't realize the Blackbird 2 came with "docked" Bluetooth functionality through the W205 unit. Very nice functional upgrade from the separate W200 / Original Blackbird set in my Expedition. I have no reservations recommending these Alpine products!

Pros:

Cons:
Written by: Christopher from Cleveland, OH on July 29, 2008
Crutchfield Customer Review
(
What's this?
)
I purchased this unit and a Blackbird 2 to replace a Pioneer AVIC D3. The previous reviews were right about the navigation screen being a bit grainy, however, the GPS is far more accurate than the Pioneer.
Setup was very easy and I had the unit bypassed and installed in approximately 20 minutes with no issues at all.
The Bluetooth is amazing. I installed the mic on an empty switch location to the right of the steering column and people do not have an issue at all hearing me with wind or road noise.
The only gripe I have is with the iPod interface. It's faster than the Pioneer and actually displays the text, however, I have not found an easy way to navigate through my 160 GB iPod Classic (approximately 80 GB are filled).
This unit gets very loud with my Infiniti Kappas both amplified and non-amplified. My amp blew a couple of days after install and I had to switch back to non-amplified. I might keep it this way because I have not noticed any noise and it does get very loud without.
On a side note. I've already had to get a replacement Blackbird 2. The Blackbird 2 got a greenish tint to the screen. According to Alpine this has been an issue in some of the Blackbird 2 units. Crutchfield was amazing and had my replacement to me in a couple of days.


Pros:

Cons:
Incredible Multi-Media Head Unit
Written by: jon from Littleton, CO on May 6, 2008
This device is a wonderful in-dash multi-media head unit. Once properly
connected to auxillary media (Ipod, USB powered HDDs or other portable
media player), your passengers can enjoy a wealth of entertainment
options while you can keep your eyes on the road. The 'rear output'
function is a terrific option for passengers wanting to enjoy a movie with
headphones while you listen to another sound source through the main
speakers. And with the Blackbird2 docked, being able to use Nav functions
or take a handsfree phone call via built-in bluetooth functionality is a very
nice bonus.

As opposed to a previous review, I have found that it is fully compatible
with the PXA-H701 while the BlackBird2 Nav unit is docked, having full
contol of all 5.1 surround sound & EQ settings. If the wiring harness is not
correctly installed, you are not able to access these functions of the
sound processor or see movies on the main screen. Correctly installed and
used as directed, the function & sound is simply incredible!

I've had this set up for over a month and used it on two extended
business trips. The Nav and phone functions were very useful tools. And
the added multi-media options made the trip more enjoyable for my
passengers. I fully recommend this unit!



Pros:

Cons:
Great Expansion and Funtionality
Written by: BergX from Sudbury, ONT on April 11, 2008
All in all this unit has had a great run and does a lot. Like most Alpine
products you get alot of features but have to read the manuals to
understand them and get the most from them. This unit is certainly no
different. If you were to read the entire manual it is fairly straight forward
regarding what can and cannot be done regarding expansion modules and
processors as well as how to connect everything. There is a paragraph on
the first page of "esternal proc."explaining how to activate it in park much
like when watching a dvd. I know there are many people using this w205
with the PXA-H701 for processing and surround sound that have full control
from the touch screen and are blown away by it. If you want the best
performance out of the best products...just read and learn. Alpine has
assured me that all their A/V mobile units have full processor control.

Pros:

Cons:
Not for use with sound processors!!!
Written by: Michael from Elk Grove, Ca on March 18, 2008
Nice head unit but beware, it is NOT compatible with the Alpine PXA-H701
sound processor when used with the Blackbird 2 nav unit which means NO
5.1 surround and NO EQ settings. Plus the fact that Alpine makes no
mention of the fact of incompatiblity. Also, if you have the sound processor
and are thinking of getting the IVA-W505 when it comes out, it is also
incompatible.

Pros:

Cons:
Written by: Christopher from North Port, FL on March 7, 2008
2007 Isuzu Ascender
Crutchfield Customer Review
(
What's this?
)
I purchased this head unit as part of an all-Alpine stereo system for my SUV. I am thoroughly impressed. The feature set is outstanding, but that goes without saying. What most impressed me was the unit's overall performance. There are no lags, hiccups, or generally annoying usability issues that sometimes exist on such complicated systems. This is particularly surprising considering the peripherals attached, such as the Blackbird II docked in the bay and the audio processor connected via Ai-Net.

The unit is connected to an external audio processor/multi-channel amp (MRA-F350), and the additional functions it provides are great. The ability to precisely tweak equalizers, crossovers, surround sound formats and other features puts you in full control. Furthermore, the W205's fiber optic output pumps out crystal-clear sound without distortion, even at max volumes.

There's a small learning curve with this robust product, but it is actually more user friendly than the "competition" head units (without video) I used years ago. The menus are intuitive, assuming you have an understanding of the features and options available.

Properly equipped, this truly is the ultimate "all-in-one" car audio A/V system. You can have audio, video, and GPS in a double-din, in-dash system that appears more factory and less awkward. Ai-Net allows endless expandability options. If you're going to spend a paycheck on your car audio makeover, make it something you'll be thrilled with; make it something you can hold on to and expand for years; make it the Alpine IVA-W205.

Pros:

Cons:
Written by: nancy from dallas tx on February 9, 2008
Due to the fact that this unit has had nothing but issues from day one (June 2007) to today. I say don't waste your money on this unit. The sound is good and as long as you don't want to control it from the remote or steering wheel controls or use the bluetooth, the unit is ok. But when their own remote won't control the unit and it keeps deactivating the steering wheel controls, and the bluetooth deactivates the entire unit, it appears that there is a problem with their unit. I will never buy Alpine again. I'm buying JVC or Kenwood.

Pros:

Cons:
Great Product. Easy to Install
Written by: Marshall from Reno, NV on January 30, 2008
2003 Chevrolet Silverado 1500
Crutchfield Customer Review
(
What's this?
)
I really like the IVA-W205 This cd player is awesome. It has all the great features that I expected it to have. I did a lot of research before purchasing this one, and I am happy with the outcome. I haven't hooked any other features up to it yet, but when I do, I am confident that I will work just fine. I especially like the pulse touch on the screen and the various backgrounds that you can load up onto the player. I can't wait to hook up my sirius radio and other components.

Pros:

Cons:
Written by: CHRISTOPHER from Naples, FL on January 9, 2008
Crutchfield Customer Review
(
What's this?
)
Ok, I ordered this Alpine unit with the MRA-F350 along with the required goodies; ipod connector, etc. I was amazed at how easy it was to do the install of the head unit - the amp took some finessing, though. More importantly, I consider myself a bit of a audiophile and this was not the vehicle I spent the big $$ on. Well the combination of the W205 with the MRA-F350 is nothing short of incredible. PERIOD! I have never heard such clarity for so few bucks. I have the audio shop that put my high $$ system in my BMW in awe of the sound and functionality of the two combined.



Alpine has hit a home run with this combo but unfortunately no one knows about it. A few extra benefits, I ran this system through the rear aftermarket drop down DVD/TV combo in the back, functionality both ways. Now I can control the rear unit from the front and the movies play on both systems or on only one. SWEET! Next and possibly most important, I was able to maintain the stock sub and was able to add x-over controls, p-eq, and volume.



Not the most powerful system but it would be hard to find a better sounding setup for thousands more. Trust me, I keep trying to through dollars at my other system to sound 3/4 a good.



Bravo!

Pros:

Cons:
All around a very good choice
Written by: Jeff H from New York City, NY on November 8, 2007
I purchased this unit along with the blackbird removable GPS unit. Everything works seamlessly and it is a smoothly operating unit. I like the pulse feedback on the screen to let you know you are pushing down. I installed an integrated Ipod adapeter and Sirius Satellite radio both which work great with the unit. Sound quality is very good and there are plenty of options to tailor your sound and prefs. The only complaint I have is that every day when I pass a certain point on the highway (its the same place every time), the GPS reboots itself. I am not sure why this is but it is a little annoying. Its a great unit over all though and I would recommend this along with the blackbird to anyone interested in a touch screen integrated GPS unit.

Pros:

Cons:
Exactly what I was looking for
Written by: nanthony2 from Upstate NY on August 20, 2007
2005 Nissan Altima
Crutchfield Customer Review
(
What's this?
)
I installed the unit in my 2005 Nissan Altima, and thanks to Crutchfield's incredible technical support and the included wiring harness and dash kit, the deck took literally 30 minutes to install. It honestly took longer to solder the wiring harness together than to install the unit in my car.

The sound quality is great, as I would expect from Alpine. What sold me on this head-unit is really its wide array of accessories. Blue-tooth, HD radio, navigation, steering wheel control integration, I-pod interface, and the list just keeps going. With this unit you can literally have it all. And even better yet, its going to look like it came that way from the factory. No ugly windshield mounts, no strange looking remotes velcroed to your dash, no power wires strewn about your car.

The dock-able, portable GPS unit (if it works the way all of the advertisements say it should, since it isn't available to purchase yet) is great for maximizing the utility of your investment.

The downsides - an instruction manual that does a less than perfect job of explaining the myriad of settings for the unit; the current unavailability of the Blackbird II; and the video-interlock which takes some research and some custom wiring to bypass. Also as a note, audio from surround sound DVDs sounds less than spectacular when down-sampled to stereo,

All in all, I'm very happy with the deck, which I think was well worth the money.

Pros:

Cons:
Written by: Darryl from Bloomington, IN on August 5, 2007
The Alpine IVA-W205 is the best all around deck on the market today. I know there are decks that are more expensive, claim to possess better navigation, etc... but as a complete & integrated system, the W205 cannot be beat.

If you want excellent iPod & Sirius integration, this unit definitely delivers. These were my top priorities and I cannot find a better interface anywhere on the market.

And most impressive is the screen quality. Sharp images & responsive touch screen.

I would encourage potential buyers to be cautious on 2 aspects of this unit:

1) The Bluetooth module is buggy. It created interference for my iPod interface & was not fully compatible with my phone. Do your research about compatibility before you buy the bluetooth.

2) Make sure you purchase the Scosche aftermarket bracket (that's what I got when purchasing through Crutchfield). I've seen others used with the Alpine W205 and they just do not measure up in appearance.



Pros:

Cons:
Written by: Greg from Suffolk, VA on July 17, 2007
Crutchfield Customer Review
(
What's this?
)
Best all in one deck on the market! Need the Blackbird 2 to complete the unit! Simple, clean install that looks like factory in my 2006 F350!

Pros:

Cons:
Written by: Howard from West Michigan on June 18, 2007
2005 Nissan Altima
Crutchfield Customer Review
(
What's this?
)
Well I installed this the night before a trip and was very please at how easily it installed in my vehicle. It actually attached directly to my factory radio's installation brackets. Very nice.

This radio replaced an Alpine 9831 and I mostly use it for ipod and hopefully nav once the blackbird 2 comes out. It has a far better interface for ipod than the 9831 but it still is a bit slow in my opinion. Getting song info when you hit the next button is way too slow. And way can't I get back to the menu I was at when I made my last selection? You need to go back into the main menu and down to where you where. Over all its pretty nice so far. I am a little disapointed I can't get into the setup menus without properly hooking up the brake wires. I can understand having to DVD video, but come on, I can't even set my clock? (I was installing the night before a trip so I did't bother trying to find the break wires I needed). So I'll fix that later I guess.

Overall its pretty nice

Howie

Pros:

Cons:
Great unit at good price, excellent product, good job Alpine!!!
Written by: Christopher from Northen NJ on June 11, 2007
1999 Honda Accord
Crutchfield Customer Review
(
What's this?
)

I have previously owned Alpine products and have never been disappointed with the quality. The W205 is no exception, I have been researching car video systems for a few years now, and right now this is the best system out there.

The reasons for my purchase were the expandability or the system and features, which include the following: HD-Radio, SAT radio, I-pod adapter, Sound processor, and Navigation docking feature. I also like the touch screen controls, easy menu layout, the ability to play mp3's off the DVD, and the double DIN size.

The HD Radio sounds fantastic, sounds like CD quality to me, and the ability to receive multicasts greatly increases the number of stations you can listen to. My old radio could barley pick up some stations, but with the HD version they come in crystal clear with no static or hiss, I can't believe how good the radio sounds. AM is also improved but it is not as good as FM.

Overall the system is nicely integrated with all the add-on features and the menus are very easy to navigate and are thought out very well. The screen is very clear and bright, and controls are easy to use. I really can't think of any major negative things to say about this radio, it performs as advertised.

I am just waiting for the Blackbird II navigation system to become available this summer to further increase the capability.


Pros:

Cons:
Great device for reasonable price. Highly recommended.
Written by: Alex from San Francisco, California on May 29, 2007
2000 Toyota 4Runner
Crutchfield Customer Review
(
What's this?
)
Pros: It's very easy to install with help from crutchfield and its actually my first time working on car stereo. It took me about 75-90min to do the installation on my 2001 Toyota 4runnner, mainly because I have to take off half of my dash boards to do the work. Also, it looks like a factory stereo/screen, which is what I wanted. The screen is very sharp, and looks better than my friends iva-w200 (previus model). The DVD player reads all discs, and reads fast! (3-8 sec) The sound is better than my original factory cd player, and the auto dimmer makes day/night driving easy. Especially at night, the screen is bright enough to see yet not distracting you from driving. Ipod control is perfect with the full-speed ipod cable! I'm getting a blackbird soon to make sure of the navigation dock.

Cons: the screen sticks out a bit longer than I expected, and it hits my gear shifter when its at "P". (its fine after I shift it down one gear) The system doesn't support Japanese and Chinese characters. (Isn't Alpine a Japanese firm?)More sound adjustment would be nice, and it will be wonderful if we get to upload our own screen background.

Final words: For its price, this is THE BEST one to get. Of course that everything has pros and cons, but this is one with the least cons. If you have an Ipod, you have to get this one because the Ipod cable only costs you $25 instead of $90-200 for other brands. Overall, I'm very satisfied with IVA-W205 and crutchfield.com!

Pros:

Cons:
Awesome radio - great upgrade from IVA-W200
Written by: mvalpreda from Southern California on May 20, 2007
I just installed this after replacing an IVA-W200. The internal dock for the BlackBird II navigation unit really sealed the deal for me. It will get my current Garmin off my dash and give me a nice OEM look. If you have a double-din opening, this is really a no brainer.

I wish it included a parametric EQ or just more sound controls. It does have a high pass crossover for the front and rear which was a nice addition.

Sirius operates well. I have an older tuner so it might be time to upgrade to get some of the more advanced features like time shifting.

iPod functionality is excellent as well. It still works better to use playlists, but if you have a ton of artists/songs/etc you can get through them quickly.

It does not include DivX support. I was excited for that, but I just plug in my PMP and use the aux in for that. Disappointment, but I'll live.

Pros:

Cons:
What's in the box?
2-DIN Multimedia Receiver with 6.5" wide LCD monitor
Sleeve (installed)
Trim ring
Power harness (has in-line 10A fuse and fuse holder)
Remote in/out harness
RUE-4203 wireless remote control
1 CR2025 lithium battery
2 Removal keys
8 Pan-head machine screws
6 Countersunk machine screws
2 Adhesive seals
2 Very small machine screws
Owner's Manual (English/French/Spanish)
Customer Care Registration card
Removal of Optional Navigation System note
"Dock and Roll" sheet
Product Research
General Features
i-Personalize
DVD/Video CD Player
External Device Controls
Input and Output Notes
General Features
Overview: The Alpine IVA-W205 is a 2-DIN multimedia head-unit featuring an integrated 6.5" widescreen display designed to easily mount flush in many double-DIN dashes of today's automobiles. The IVA-W205 is equipped with a built-in DVD/CD player, AM/FM tuner and navigation dock for an optional Alpine Blackbird portable GPS unit while allowing you to connect to multiple audio/video sources with an abundance of convenient features that give you full control from one central touch-screen.
Note: The IVA-W205 is not compatible with the NVE-P1 navigation unit. The headunit may be damaged if the NVE-P1 is docked.
Motorized, 6.5" Wide Touch Screen PulseTouch Display: The IVA-W205 has a motorized 6.5" wide, touch screen monitor (with 16:9 aspect ratio) that serves as a video monitor and system information display. The unit's touch screen features "PulseTouch," which provides tactile feedback, along with audible and visual confirmation, to the user to confirm the input of commands. It uses different vibrations and pressures that simulate what it feels like when you tap a real button, hold a button down, move a slider or touch where no screen commands exist. You can adjust the monitor's angle for better visibility. You can choose one of five angles.
Video Lock-out Feature: For safety and legal reasons, the IVA-W205 features a video lock-out feature to prevent the viewing of a video source while the vehicle is in motion. To watch a video source, the vehicle must be parked with the ignition in the ACC or ON position. The vehicle's parking brake must be engaged, disengaged, and engaged again while the foot brake is held in.
Display Modes: You can select one of the following display modes:
Mode 1 (Wide): evenly stretches a 4:3 picture horizontally to fit the wide screen monitor
Mode 2 (Cinema): displays a 4:3 picture by stretching out the picture horizontally and vertically; this mode is good for displaying a cinema-type picture with a 16:9 ratio
Mode 3 (Normal): displays a 4:3 picture at the center of the screen with a vertical black band at each side
Illumination Control: You can select one of the following dimmer settings:
Auto: adjusts the brightness of the background illumination of the monitor depending on the ambient light in your vehicle
On: keeps the background illumination of the monitor dark
Off: keeps the background illumination of the monitor bright
Button Lighting Dimmer: You can adjust the brightness of the button lighting at night from -2 to +2.
Background Screen: You have a choice of 2 different background textures. These backgrounds are visible when the built-in DVD/CD player or the tuner is selected. When "Auto Background" is activated, the background texture will change each time the ignition key is turned off and turned on again.
Background Data Download: You can download wallpaper from Alpine's website to a CD-R or CD-RW, then upload and store the wallpaper in the IVA-W205.
Blackout Display Mode: When the Blackout mode is activated, the display turns off to reduce power consumption. The additional power made available by turning off the display helps enhance sound quality.
Rear Entertainment Function: The rear entertainment function independently routes different sources to the front and rear in a vehicle. For example, while listening to the radio or other audio source in the front, a DVD can be enjoyed in the rear with an optional rear monitor and headphones; the rear zone signals are passed by RCA composite video and stereo RCA preamp audio connections.
Simultaneous Function: This function allows you to watch the video portion of one source, while listening to the audio portion of another source.
24-Bit DAC: The IVA-W205 utilizes a 24-bit D/A converter to ensure accurate audio reproduction.
AM/FM Tuner: The unit features a built-in AM/FM tuner with two FM bands and one AM band. You can preset up to six stations for each band giving you a total of 12 FM presets and 6 AM presets. The unit's tuner can also automatically seek and store six strong stations in a selected band in order of signal strength.
Interrupt Feature (NAV.MIX): With an Alpine navigation system connected to the IVA-W205, the voice guidance of the navigation system will be mixed with the radio or CD audio. You can adjust the volume level of the voice guidance. If you use this unit connected to an external audio processor, use the built in amplifier. You cannot use this function with an external amplifier.
IR Wireless Remote: In addition to the unit's touch-screen and hard-key controls, the IVA-W205 comes supplied with a full-function IR wireless remote control.
Optional Factory Steering Wheel Remote Interface The IVA-W205 has a "steering remote control" jack on the back panel. When used with the optional SWI-JACK interface (item #127SWIJACK), you can retain the use of your factory steering wheel and/or rear seat radio controls when replacing the factory head unit in select vehicles. The SWI-JACK is compatible with over 95% of the vehicles made from 1986 to the present. Compatible vehicles include many Acura, Audi, BMW, Buick, Cadillac, Chevrolet, Chrysler, Dodge, Ford, GMC, Honda, Hummer, Infiniti, Isuzu, Jaguar, Jeep, Kia, Land Rover, Lexus, Lincoln, Mazda, Mercury, Mini, Mitsubishi, Nissan, Oldsmobile, Plymouth, Pontiac, Saab, Saturn, Suzuki, Toyota, and Volkswagen vehicles and Harley Davidson motorcycles. Please consult "What Fits My Car" to see if your vehicle is compatible.
i-Personalize
Overview: The Alpine IVA-W205 features i-Personalize, which provides the user an extraordinary degree of system personalization. You can select from a wide variety of audio, video and display modes to suit your personal tastes.
Visual EQ Mode: You can select one of the following preset modes suitable for the subject image:
Night Mode: suitable for movies in which dark scenes frequently appear
Soft: suitable for CGs and animated films
Sharp: suitable for old movies where images are not clearly shown
Contrast: suitable for recent movies
User Memory (P-1, P-2): You can change and save Brightness, Color, Tint, Contrast, and Sharpness values of -15 to +15 from any of the presets in up to two user memories
TV Screen Mode: This feature allows you to select the viewable aspect ratio of the IVA-W250's screen to match the source being played. You can choose from 4:3 Letter- Box, 4:3 Pan-Scan, 16:9 Wide-Screen.
Bass Engine: Bass Engine functions provide control over your system, so you can tailor the sound to your personal tastes. Bass Engine includes the following functions:
Bass Control:

Bass Center Frequency: Select from 60Hz, 80Hz, 100Hz, or 200Hz
Bass Band Width: Select from 1 (narrow) to 4 (wide)
Bass Level: Select from -7 to +7

Treble Control:

Treble Center Frequency: Select from 10kHz, 12.5kHz, 15kHz, or 17.5kHz
Treble Level: -7 to +7
Loudness: The Loudness feature introduces a special low and high frequency emphasis at low listening levels. This compensates for the ear's decreased sensitivity to bass and treble sound at lower volumes.
Subwoofer Control: The IVA-W205 features a dedicated subwoofer preamp output with user level adjustment between 0 to 15.
High Pass Filter: The receiver features an independent high-pass filter for the front and rear speaker channels. You can select from Off, 80, 120, or 160Hz.
DVD/Video CD Player
Compatible Discs: The unit's integrated DVD/CD player will black back the following disc types - DVD Video including DVD-R/RW and DVD+R/RW, DVD Audio, Video CD and Music CD including CD-R/RW.
Note: Two-layer DVD discs are not compatible.
MP3/WMA Playback: This unit can play CD-ROM, CD-R, and CD-RW discs containing MP3 and WMA files recorded using the ISO 9660 Level 1 or Level 2 formats; constant and variable bit rates from 32 kbps to 320 kbps are supported for MP3 and 32 kbps to 320 kbps for WMA. Discs recorded using Joliet, Romeo, or other ISO 9660 compliant formats can be played, but file and folder names may not be displayed correctly. CD-ROM XA, Mixed Mode CD, Enhanced CD (CD-Extra) and multi-session recordings are supported, but recordings made using Track At Once or packet writing cannot be correctly played back. Discs containing both standard CD audio and MP3 data can be played; the unit may be set to play only the CD audio tracks or both types of tracks. ID3 tag v1 and WMA tag are supported; track title, artist name and album name ID3 tag data can be displayed.
DVD Menu Direct Touch Control: The unique PulseTouch touch screen allows you to activate selections on the DVD main menu by directly touching the screen on the desired selection instead of navigating choices using cursors.
DVD Control Menu: During DVD playback, the control menu is accessible by touching the screen. The 2-page menu appears at the bottom of the screen allowing you to skip tracks forward or backward, stop or pause playback, access the DVD menu, change the audio language, subtitle language, camera angles, and change the display modes. You can also access a "10-key" numeric keyboard for direct chapter access. If desired, you can access a more traditional cursor-type menu for DVD control.
Dolby Digital and DTS Compatibility: The IVA-W205 can perform Dolby Digital and DTS decoding when playing back a DVD through its analog outputs, it just happens to be 2-channel audio and not 5.1-channel. When the optical digital output (standard Toslink) on the rear of the head unit is connected to an optional Alpine digital audio processor, you can enjoy Dolby Digital and DTS 5.1 surround.
Pre-stop Function: When the Pre-stop function is used, the position at which playback is stopped is stored in the memory, and playback resumes from that position.
Step/Slow Motion Playback: When a DVD or Video CD is in the pause mode, you may move forward through the program being played one step (frame) at a time, or in one of the following slow motion speeds: 1/2 or 1/8. When playing a DVD or CD, you can use slow motion playback in the reverse direction. No audio is played during slow motion playback.
Fast-Forward/Fast-Reverse: While a DVD or Video CD is playing, you can view the program in double speed in either direction by touching and holding the fast-forward or fast-reverse button on the touch screen for more than 1 second. If held for 5 or more seconds, playback at 8x speed in the selected direction will begin. If held for 10 or more seconds, playback at 21x speed will begin.
Repeat Playback: When playing a DVD, you can repeat the current title or the current chapter. When playing a Video CD, you can repeat the current track or the entire disc.
Multi-Angle Display: This function allows you to choose the viewing angle of scenes that were shot from a number of different angles.
Note: This function is limited to DVDs recorded with multiple camera angles.
Parental Lock: Parental Lock allows you to restrict the playback of DVDs that are unsuitable for younger viewers. You can select a parental lock rating from 0-8, which is protected by a 4-digit password.
Digital Output: You can select a digital output setting of Auto or LPCM. When set to Auto, the digital output is switched automatically according to the type of audio signals being played. When set to LPCM, the audio signals recorded on the disc are converted to 48kHz/16-bit (for DVDs) or 44.1kHz (for Video CDs and CDs) linear PCM audio signals for output.
External Device Controls
Blackbird II Compatible: The IVA-W205 allows you to dock Alpine's Blackbird II, portable navigation unit (PMD-B200, sold separately) inside the unit behind the slide-down video display and above the CD/DVD slot. Docking the PMD-200 gives you a portable GPS unit you can use in the car, adding navigation to your system. The PMD-B200 also doubles as an MP3 player, due to its SD-card slot, letting you listen to high-quality in-car sound from your portable MP3 music collection. In addition, the PMD-B200 also gives you wireless Bluetooth capability using the supplied microphone that comes with the Blackbird II.
Note: There is a plastic panel over the dock opening that will need to be removed before docking the Blackbird, PMD-B200. The PMD-B100 is not compatible with the IVA-W205.
iPod Full Speed: When used with the optional KCE-422i Alpine Full Speed Connection cable (500KCE422i), your receiver can interface with any Apple iPod with a dock connector. The adapter can be used with virtually any dock connector-equipped iPod, including the following versions - Fourth generation iPod: Ver.3.1.1, Fifth generation iPod: Ver.1.1.2, iPod photo: Ver.1.2.1, iPod mini: Ver.1.4.1, iPod nano: (1st, 2nd, 3rd, 4th generation), iPod classic (80, 120, 160 GB), iPod touch (1st, 2nd generation), iPhone: Ver. 1.0.1. You can quickly and easily search through all of the music contained on your iPod through Playlist, Artist, or Album searches. You can view Artist, Album, Song Information and Song Number right on the head unit's display. The Full Speed Connection will also support Apple lossless. The IVA-W205 will not navigate or display video files from video capable iPods. The IVA-W205 features the following advanced iPod functions.
QuickSearch: With Alpine's exclusive QuickSearch technology, you can get super-fast access to artists, songs, albums, and playlists. Large control buttons and a rotary encoder make it easy to search all sources, including iPod and satellite radio.
Percentage Search: For especially big music libraries store on an iPod, the new Percentage Search function uses the preset buttons of the IVA-W250 for quick jumps to specific parts of the list.
Note: The cable will not charge the iPod nano 4th generation or iPod touch 2nd generation. The cable cannot be used with iPod software versions earlier than "2006-06-28". For details about "iPod Software Update", refer to the iPod's Instruction Manual.
Satellite Radio Ready: There are several options for connecting an optional XM or SIRIUS Satellite Radio receiver to this receiver:
XM Satellite Radio: To receive XM Satellite Radio, you can connect the optional CNP2000UC XM Mini Tuner (220CNP20UC) and the Alpine CNP-ALP1 adapter cable (package item number 700XMALP1).
SIRIUS Satellite Radio:

Universal SIRIUS Tuner: You can connect the optional SIRIUS SC-C1 SIRIUS Connect Universal Vehicle Tuner, along with the Alpine KCA-SC100 SIRIUS satellite Radio interface (package item number 700SIRALPC) directly to the head unit.
SIRIUS Plug and Play: The KCA-SC100 (item number 500KCASC10) allows you to integrate many SIRIUS plug and play receivers. Compatible tuners include the Sportster, Starmate, Stratus, and Stiletto. You can control the satellite receiver from your head unit and use the Quick Search feature to browse all artists and songs currently playing on all channels. The SIRIUS text information also appears on the head unit display.

Auxiliary Input: A portable satellite radio receiver, such as the Delphi SkyFi3 or SIRIUS Sportster, can be connected to the head unit via an auxiliary input. (If the head unit doesn't include an auxiliary input, you will need the Alpine KCA-121B Auxiliary Input Adapter).

Note: A subscription is also required to receive satellite radio programming from SIRIUS or XM.
HD Radio Ready: The IVA-W205 can receive HD Radio signals when the TUA-T550HD HD Radio Tuner Module (item number 500TUAT550) is connected via the Ai-NET connector. While receiving HD Radio, the unit can automatically switch between the analog and digital signals, or you can manually switch to the digital signals exclusively. When used with the compatible HD Radio Tuner, the IVA-W205 supports Multicasting, which is the ability to broadcast multiple programs streams over a single FM frequency, thereby increasing the amount and diversity of content choices.
Bluetooth Interface Ready: With the optional KCA-300BT Bluetooth adapter (item # 500KCE300B), you can make and receive calls hands-free on your Bluetooth-capable cellular phone, and communicate through an included microphone and your vehicle's speakers.
Note: If an Alpine Blackbird II (PMD-B200) is docked inside the IVA-W205 you do not need the KCA-300BT adapter since the PMD-B200 has built-in Bluetooth. The PMD-B200 comes with a microphone that will need to be used for hands-free communication.
USB Adapter Ready: With the optional KCA-620M USB adapter (item # 500KCA620M), you can connect and control MP3 players that have USB connections. In addition, if you have MP3s stored on a USB thumb drive, you can select and play those files from the head unit. The song information will even show on-screen.
Changer Controls: This unit is compatible with 6- and 12-disc Alpine Ai-NET CD changers; also, this unit can control Alpine Ai-NET CD/MP3 changers and DVD changers. Alpine M-Bus CD changers cannot be controlled by this unit. With the addition of an optional adapter, more than one CD changer can be controlled. One KCA-400C adapter will allow you to connect up to 4 CD changers, and two KCA-400C adapters will allow you to connect up to a total of 6 CD changers. You can also use the KCA-410C Versatile Link adapter to connect 2 changers and 2 auxiliary input sources.
Auxiliary Inputs: In addition to the unit's A/V Aux RCA Input, one of the following optional adapters can be used so audio from other auxiliary sources can be played through the unit's AI-Net connection - KCA-121B Ai-NET/RCA interface cable, the KCA-801B auxiliary input adapter, or the KCA-410C Versatile-Link Terminal. When the KCA-121B interface cable is used, a CD changer cannot be connected to the head unit; the KCA-801B auxiliary input adapter allows you to connect an auxiliary source and an Ai-NET changer to the head unit. The KCA-410C Versatile-Link Terminal allows you to feed audio from up to two auxiliary sources and two Ai-NET CD changers to the head unit.
External Audio Processor: When an optional Alpine external audio processor is connected to this unit, you can operate it from the unit. Dozens of settings can be adjusted, including crossover adjustment, time correction, phase switching, EQ adjustments, surround sound adjustments, and speaker levels.
Input and Output Notes
Optical Digital Output: There is an optical digital output on the back of the unit that supports Dolby Digital and DTS for connecting the unit to an optional audio processor.
Auxiliary Input: Stereo RCA jacks and an RCA composite video jack are provided for connecting an external video source such as a VCR, DVD player, or video game.
Auxiliary Output: Stereo RCA jacks and an RCA composite video jack are provided for feeding A/V signals to an optional video monitor. When the Rear Entertainment Function is used and these jacks are connected to a rear seat entertainment system (e.g. a rear seat monitor and wireless headphones), your rear seat passengers can view/listen to a different source than the one selected for the front passengers.
Navigation Input: The IVA-W205 provides a 13-pin RGB jack for connecting an optional Alpine navigation system.
Preamp Inputs/Outputs: When the system switch is in the Normal position, the IVA-W250 provides preamp outputs for front, rear, and subwoofer channels. When the system switch on the bottom of the chassis is in the EQ/DIV position, the front and rear preamp connections operate as inputs, allowing you to connect an optional EQ or audio processor.
Rear Camera Input: A single composite video input is provided for an optional rear-view camera. If a rear-view camera is connected, you should also connect the reverse lead (orange/white wire in the Remote in/out wiring harness) to the vehicle's back-up lamp circuit. When properly connected, the image from the rear-view camera appears on the monitor when the vehicle is shifted into reverse.
Remote In/Out: A 6-pin female Molex jack allows you to connect the remote control plugs from an optional video monitor or TV tuner.
Note: Some optional Alpine monitors have touch screen controls requiring connection of monitor control wire of the remote harness.
Optional Factory Steering Wheel Remote Interface: If your vehicle is equipped with steering wheel radio controls, you may be able to operate the IVA-W205 using those controls. The PAC SWI-JACK Steering Wheel Radio Control Interface (item # 127SWIJACK) can adapt your vehicle's steering wheel controls to this unit through the rear panel's Steering Wheel Remote Input (a 3.5mm mini-jack input on an 11" pigtail). Please check the Crutchfield Car Selector to confirm whether your vehicle is compatible with the SWI-JACK interface.
GPS Antenna Receptacle: This connection is used for an optional GPS antenna (sold separately) when used with an optional Navigation unit (sold separately).
Mic Input Connector: 3.5mm jack attached to chassis by a 7" pigtail used for connecting optional microphone (sold separately).
Our Product Research Team
At Crutchfield, you'll get detailed, accurate information that's hard to find elsewhere. That's because we have our own in-house Product Research team. They verify what's in the box, check the owner's manual, and record dimensions, features and specs. We stay on top of new products and technologies to help people make informed choices.