Alpine KCA-410C
Ai-Net Multi-Changer/Versatile Link Adapter
Item #: 500KCA410C
This item is no longer available.
Original Price: $149.99
Shop all Auxiliary Input Adapters

Need help?
Does it work with my system?
Select your car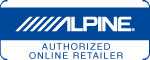 Talk about versatile — with the KCA-410C Versatile-Link source adapter you can add up to two pieces of Alpine gear and gain two auxiliary inputs. That means You can access four separate sources (satellite radio, MP3 player, Bluetooth phone, etc.) through one Alpine in-dash stereo, potentially building any kind of stereo system you want.
It connects to any 2001 and up Alpine Ai-NET model receiver. Warranty: 1 year.
Alpine KCA-410C Reviews
Average Customer Review:
7 Reviews
---
Great Piece -KNOW WHAT YOU'RE BUYING PLEASE
Written by: SlyWhite from Oklahoma City on March 18, 2012
Kind of confused by the first two reviews. This item has one Ai-net input (from radio) which provides two Ai-Net outputs. Of course you can only listen to one at a time. Sounds like the first two guys who provided poor reviews were trying to get into a rear entertainment system on the cheap....This doesn't do that, and the description doesn't say it does. You have to pay for a unit that provides you multi-zone entertainment. Good piece from Alpine as always.

Pros:

Cons:
Written by: Keaton from Norman, Oklahoma on September 9, 2008
Problem: you need to hook up more than one accessory to the head unit.
Solution: this product... right?

Well, you can hook them up, but only one works at a time, which may work for you, but not for me. Here's why:

I wanted to hook up my iPod and a Bluetooth adapter for my phone. With this product, I can hook it up, but I have to switch sources to take a phone call and by the time I tell the person to hang on and start changing things, the phone call gets dropped in the switch-er-oo.

Bottom line, Alpine dropped the ball on this setup. You'll spend more and more money until you have to have a trailer to carry all the add-on boxes for the unit.

Pros:

Cons:
Only adds one Ai-net input?! Shame on Alpine
Written by: Mike from Phoenix, AZ on August 23, 2008
Alpine markets its head units as being able to seemlessly switch from one add-on input to another, but they simply don't deliver on the promise. If you want to add, for example, a CD changer, an iPod adapter, a USB adapter and bluetooth, you have to pick just 1, because all Alpine decks only have one Ai-net input, and NONE of the Alpine add-on units have Ai-net pass-through connections. Okay, so maybe Alpine sells a add-on with multiple connections---enter the KCA-410c. Buuuuuuuttttttt, Alpine blows it there too. First off, this thing's price, which is simply too much for what amounts to nothing more than an A/B switch, but the real problem is that it only expands the Ai-net inputs by 1. Gee, great, Alpine makes all of these great add-ons, but you can only use 2 of them at a time, and that's only if you pop $ for this adapter. Am I supposed to fork out another $ to add a third add-on (and that's on top of the price of the add-on), while cluttering up my car with yet another one of these units? If I want 4, I have to spend a lot of $ for 3 of these? That's pretty ridiculous, and I just don't understand how Alpine doesn't realize that this is a huge problem. This really takes a product line with huge potential and makes it simply fail to cross the finish line.

Pros:

Cons:
Simply..............awesome!
Written by: Dem from Satellite Beach, FL on March 10, 2006
Crutchfield Customer Review
(
What's this?
)
First of all, GREAT SERVICE from Crutchfield!!!! I hunted this unit for months now. Tried Worst Buy and Tweeter/Sound Advice and was told it was a "special order". After being patient, for months, i called Crutchfield and ordered this unit. 2 DAYS later, i recieved it! I have the IVA-D310, KCA-420i, SIR-ALP1 and the CHA-S634. Because of the ONE Ai-Net connector on the unit, i was left to choose between the iPod/Sat radio OR CD changer. Naturally I chose the iPod/Sat radio. The KCA-410C lets me connect ALL units together and i still have 2 AUX to boot. 3 simple "clicks" of the cable and i was good to go. I will order from Crutchfield from now on. :)

Pros:

Cons:
Great Product But Shame On Alpine For Not Making Aux In Standard
Written by: Keith from Ithaca, Michigan on September 17, 2005
Crutchfield Customer Review
(
What's this?
)
First off let me say that this box does everything it's supposed to do. I have my Nomad Zen Xtra hooked up to one of the two auxiliary inputs. I was able to adjust the kca-410c so the volume when on auxiliary matched the volume when I changed to XM or CD. With The Zen Xtra I don't know if I'll be adding a CD Changer but with the KCA-410C I know I can if I want to. My only problem is with Alpine the company itself. Why did I have to spend $150 on top of the $450 I spent for my CDA-9855 deck to have an auxiliary input?
The only Alpine unit that comes with it standard is the CDA-9845 that sells for only $179, but then they took away sat ready. If Clarion, Kenwood, JVC, Panasonic & Sony can offer auxiliary in, sat ready and cd changer as standard on their decks why can't Alpine & Pioneer.
I love my Alpine CDA-9855 but if I'd done a little more research I'd have a Kenwood now.

Pros:

Cons:
Add your iPod and a cd changer
Written by: TR from Westlake Village, CA on March 8, 2005
Add this to your Ai-net head unit and you can add up to two cd changers or two ipods. I hooked this up with my ipod and an Alpine CHA-S634 6 disc cd changer. Great sound quality and works perfectly.

Pros:

Cons:
Written by: gandallf7 from illinois on February 14, 2005
this is a wonderful product for anyone who has an ipod and wants to listen to it in their car. the only down side was that i had to buy another headunit than the factory one in my car. but once purchasing it i was greatly suprised at the quality of sound that came out of the reciever. i was finaly glad to have great sound and something that would charge my ipod as i drove. i recomend this for anyone who already has an alpine headunit that is compatable and also for anyone looking this combo is something to buy.

Pros:

Cons:
What's in the box?
KCA-410C switching unit
6'3" AI-Net cable
17' Extension for audio interrupt input
2 Adhesive backed velcro strips
4 self-tapping screws
Manual
Customer care registration survey
Product Research
Features
Inputs/Outputs and Controls
Compatibility: This multi input Versatile Link adapter is compatible with 2001 model year and newer Alpine head units with AI-Net changer controls. The adapter is also compatible with the Terk XMDALP100 Smart Digital Adapter (item 209XMDALP1), which allows you to integrate the Terk XMDirect Universal XM Satellite Radio tuner (Item 209XMD1000, sold separately) to a compatible, XM Satellite-ready Alpine car stereo receiver.
Auxiliary Input: There are two stereo RCA Aux inputs which can be connected to any source unit with pre-amp level outputs. Each also has independent input gain adjustment, to match the volume level to the other sources.
Changers: This unit allows you to connect two Alpine AI-Net changers (CD or DVD) along with the two Auxiliary source units to a compatible head unit.
Inputs/Outputs and Controls

Side:
Head Unit: AI-Net output to head unit
Changer 1: AI-Net input from changer
Changer 2: AI-Net input from changer
AUX 1: Stereo RCA inputs from auxiliary source
AUX 2: Stereo RCA inputs from auxiliary source
IN-INT: Audio interrupt, typically used with navigation systems
Top:
External Input Level Adjustment (AUX 1): Input level control, 0.3V to 2V
External Input Level Adjustment (AUX 2): Input level control, 0.3V to 2V
Our Product Research Team
At Crutchfield, you'll get detailed, accurate information that's hard to find elsewhere. That's because we have our own in-house Product Research team. They verify what's in the box, check the owner's manual, and record dimensions, features and specs. We stay on top of new products and technologies to help people make informed choices.