Alpine KCA-620M USB Adapter
Add a USB port to your compatible Alpine stereo
Item #: 500KCA620M
This item is no longer available.
Original Price: $149.99
Shop all Auxiliary Input Adapters
Need help?
Does it work with my system?
Select your car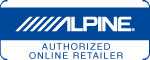 Travel in style with your portable player and the KCA-620M USB adapter from Alpine. This adapter connects from the changer port on your Alpine stereo to the USB connection on your portable, allowing you to manage your portable's playback with the controls on your compatible Alpine stereo. "Quick Search" allows you to zip through your songs to find the music you want, and you'll even be able to play back tunes from a USB thumb drive. Warranty: 1 year.
Alpine KCA-620M USB Adapter Reviews
Average Customer Review:
12 Reviews
---
Alpine forgot how to lead
Written by: Eric from N. Little Rock, AR on July 24, 2008
Crutchfield Customer Review
(
What's this?
)
Despite all the bad reviews I decided to try for myself and hope to get lucky. I have a CDA-7995 and love it. They don't make'em like that anymore
and they have fallen short in other areas as well.

Had the same problems with the clicking/grinding noise along with the no logic of playing music/skipping eveywhere as mention. A call to Alpine and the advice of the update was a glimmer of hope that faded quickly. As previously mentioned it wouldn't load. I tried the unit on my wifes CDA-
9883 with the same pathetic results. I tried with two different jump drives and a third no name with negative results.

I even made sure to check, and adjust to FATS32 which didn't help.(right click on the jumpdrive, and its listed with properties and other options in
windows) So needless to say where Alpine was once a leader with new features and high standards has dropped the ball with the lack of ability to
create such an easy interface to catch up so many of the units that they were so slow to add usb, SD, or other type of media drives to, to keep up with everyone else.

Don't buy this unit, it's a waste of time and money. Even if the price keeps dropping, it still won't work. Crutchfield could proably stand to pull the item, because the hands on research shows it doesn't work. Great quality control from Alpine as well on this one.

Pros:

Cons:
One of Alpines' worst products
Written by: James from Wellington, CO on May 27, 2008
Crutchfield Customer Review
(
What's this?
)
I ordered this unit, installed it, had the same problems as everyone else. It
skipped songs, locked up, and made horrible clicking noises when changing
songs. Other reviewers are correct that it will not remember where it was
after ignition off. I called Alpine, they told me the V10 firmware had to be
changed to
V12 . The process doesn't work, the firmware won't load, (it locks the unit
up also, just like many songs) I returned it to crutchfield for a new one. The
new one has V10 firmware and won't upgrade either (by the way, the
clicking noise Alpine says is the unit "playing" the IDv3 data tags as audio,
or trying to) I bought this, the switcher unit and the Bluetooth unit all to
work together with my changer. They don't!! You can't use this unit and
the BlueTooth unit together, even with the switcher unit, you can only use
one or the other, so if you get a BT call while listening to USB, it does
nothing.. After 15 years of touting Alpine
as the BEST in car audio, I am selling the head unit, this adapter, the BT
and the switcher unit and going with someone else's product.
BTW- Crutchfield support is awesome, helpful and friendly.

Pros:

Cons:
Written by: KYFHO from Great Falls, MT on March 25, 2008
Installation is a breeze! It only took a few minutes to figure out how to
operate the unit (attached it to a CDA 9887). I ran a 20 Gig mp3
player which worked and sounded absolutely awesome! The only thing I
do not care for is if you are listening to a song and turn your engine off, it
does not resume with that song when you restart your car (it reverts back
to the first file on the drive). That was about the only thing I did not like.
Otherwise, it is a nice attachment. I also attached the IPod Cable to my
stereo but have not tried it yet.

Pros:

Cons:
Written by: escobear from Columbus, OH on April 9, 2007
I just received this adapter as a gift late last week, and couldn't wait to try it out with my 120 GB USB pocket drive.

Excitement quickly turned to disappointment as I realized that the USB output from the adapter did not provide enough power to spin the drive. My head unit seemed to recognize the adapter fine as a CD changer, but I couldn't get any further than the "no magazine" message.

The only way this might work for my drive is to purchase a USB y-cable that would draw power from both USB ports on the adapter and concentrate it into the single input on the drive. I'm looking around and it seems like it would cost about $10. I would seriously suggest ordering one of these at the same time as the adapter if you're using a pocket drive like me.

If this doesn't work, I'm going to have to send the adapter back to Crutchfield. No fault of theirs - Alpine seems to have pushed this product for 2007 release before it was truly ready and robust enough to handle many (most?) USB devices.

Pros:

Cons:
Alpine KCA-620M USB Adapter
Written by: reuanah from Charlottesville, VA on April 6, 2007
Crutchfield Customer Review
(
What's this?
)
I was hoping this would replace my burning an MP3 CD each time I wanted to listen to a new track in my car. While I'll probably keep it for the occasional song, it doesn't hold a candle to the playback/search/navigation capabilities of my 9807 with an MP3 CD.

I'd recommend hooking it up and just laying it on your passenger seat for a week or so before going through the trouble of installing it.

PROS: Adapter is tiny/installs easily; comes with a USB extension cord with a flush-mounting female USB port; cool novelty for a few minutes; acquired all 3 drives (1gb/2gb/4gb) I connected to it without problems.

CONS: Does not retain your position when power is cycled; it skips/cuts off songs/or does not play anything at all; navigation/searching is unbearably slow; it's impossible to find anything if you have more than a few songs on your ext. device.

I'll probably leave a little 256MB flash drive in it but I won't use it very often. I wouldn't purchase again.


Pros:

Cons:
Written by: Otis from Wilson, NC on February 7, 2007
Crutchfield Customer Review
(
What's this?
)
I had high hopes for this adapter. I was planning on connecting a usb-powered slim external hard drive. When I finally got it and installed it, my hopes quickly turned to disappointment. The adapter would skip files on the hard drive and play only what it wanted to play. Other times I heard a loud clucking noise which sounded like a horse's foot hitting the street. My hard drive was corretly formatted to fat32, but the adapter just wouldn't read it correctly. It would pull all the folders and files when pressing the folder list button but wouldn't play any of the files if selected.

Long story short, I returned the adapter to Crutchfield for a refund. Now my plan is to get a 30gb Ipod and connect that Ipod to my IVA-W200 via the AI-NET cable. I've read reviews for this setup and they are much better that what I've read for the KCA-620M.

Pros:

Cons:
Alpine KCA-620M...Nothing but problems....
Written by: Robert from Huntington Beach, CA on February 1, 2007
I have had nothing but problems with this unit. It sometimes reads ok and sometimes doesn't. I tried 3 different USB Flash Drives and it works fine on Sony 256 mg but the 4g and 8g it is useless. Spoke to Alpine tech people. I did what they told me to try and it still did not work. Very disappointed with this product and Alpine support.

My Alpine IWA-200 does work great with the Ipod cable for my 4g Ipod. But USB is terrible.

Will return for refund.

Pros:

Cons:
Good for Small Thumb Drives, Not External Hard Drives
Written by: Bryan from Las Vegas, NV on January 8, 2007
Crutchfield Customer Review
(
What's this?
)
I had this on backorder since April and when it finally came in Decemeber I was excited!

As soon as I installed it and tested it with my thumb drive it worked perfect, quick browsing worked great.

The only down side is that the deck identified it as a CD Changer... that didn't really bother me, but it was one of the reasons why I returned it.

More reasons: I had a 20gb external drive and had problems with it playing songs. Songs took forever to load. Tags took forever to show up, when I turned the car off and back on it would start at song 1 in the root again. Quick browsing did not work with my external hard drive. It was formatted as FAT so that was not the problem. I tried a few different drives and performance was the same: poor.

Overall, I was just dis-satisfied. I sent it back after a week. I got myself an iPod cable and an iPod and I couldn't be happier with the simplicity of everything, not to mention the sound quality.

Pros:

Cons:
Written by: Gregory from Washington on January 3, 2007
Crutchfield Customer Review
(
What's this?
)
According to Alpine's website and press releases the KCA-620m is designed to allow the attachment of USB storage devices and MP3 players to your Ai-net headunit. They suggest that the KCA-620m will allow you to control PlaysForSure capable devices from the deck.

I purchased this unit with the goal of attaching my MP3 player to my car stereo. About 50% of the audio files on my player were downloaded from a subscription based service, so I was hoping to be able to play these files as well as regular MP3s. I installed the adapter and attached my MP3 player only to find that only 2 artist's tracks were accessible. I then configured my MP3 player to act as a mass storage device. As a mass storage device all my files were visible, but I was unable to play the subscription based tracks. Additionally the navigation while in mass storage mode was very cumbersome. Tech support both at Crutchfield and at Alpine were unable to assist me in my goal of playing the subscription based tracks. (Crutchfield's support is usually very good – the device was too new for them to develop their usual expertise)

Bottom line at best the KCA-620m will allow you to attach a USB mass storage device. The navigation is cumbersome (read: barely usable). If your goal is to attach an MP3 player avoid this product. I ended up returning the adapter after nearly a week of trying to make this product work without success.


Pros:

Cons:
Written by: Bryan from Chesterfield, VA on December 27, 2006
While I do not disagree with the previous reviewer, the one and only reason I gave this a single star is because there is no resume function to speak of! Initially Alpine told me it was because of my head unit (CDA-9807, 2003 model). So I got a CDA-9857 (2006 model), but it work just as well (or bad, as I see it). I personally don't want to hear the same song every time I start my car! And if you like to download books from CD to mp3's, forget about keeping your position. You'd be better off buying a portable MP3 player with the AI-Net Line-in adapter. This one is going back to Crutchfield.

Pros:

Cons:
Written by: Rob from Panama City, FL on December 18, 2006
Crutchfield Customer Review
(
What's this?
)
First, the good. Easy installation, adapter recognized by head unit as cd changer. Fun ends here.
Tested on Creative Zen Micro and two USB thumbnail drives. The adapter recognized the MP3 player and the 512MB, but not the 2 gig drive I bought for this installation ("No magazine" error). Thinking this might be an undocumented limit on readable memory, I repartitioned the 2 gig drive to 512mb. No joy. Probably a compatibility issue with solid-state USB drive implementation so make sure they let you test the device you want to use before you buy.
The worse problem is a completely non-intuitive file browsing system. The manual says to arrange your songs where folders=albums. Given that, I would expect the adapter to start in the first folder and play the songs there in track order, then go to the next folder. I would expect the disc advance control to change to the next folder, and the track advance control to go to the next track in that folder. What actually happens is the adapter indexes all the songs on the drive by alpha order, ignores the folder structure, and plays them top to bottom. The instructions for folder searching don't seem to work reliably. When I do get to the folder I want, advancing tracks does not stay within the album/folder (probably goes to the next file on the master alpha list, but I have not checked this). The adapter also cuts off the end of songs occasionally when switching to the next track. I am a fairly tech savvy guy, and am going to test this some more. Any more casual users will probably not have the patience to make this work. This device design likely had more engineer input than end-user input.

Pros:

Cons:
Works with External Hard Drives!!!!!
Written by: MadCityMike from Madison, WI on December 10, 2006
Crutchfield Customer Review
(
What's this?
)
I wanted to be able to have my entire music collection in my truck and thought this would be the answer as long as it would support reading from a 2.5" laptop hard drive in a external USB powered hard drive enclosure. I couldn't find any definitive info as to whether this would work or not so I went ahead and bought it anyways hoping I would get lucky. My main concern was whether Alpines device would provide enough power through USB to spin up the drive. Ive had problems with certain laptop USB ports not providing enough power in the past so I thought it was a legitimate concern.

When I got it I hooked it up and tried a USB thumb drive first just to make sure it worked. It worked exactly as I expected it to. I then hooked up my usb hard drive and it didnt work. The drive did spin up, but my head unit said there was nothing hooked up. At first I was disappointed and was ready to give up think I had lost on my gamble, but I did a little bit of searching and found out that Alpines USB interface requires the devices to be formatted in fat16 or fat32. My drive had previously been formatted as NTFS, so I reformatted in fat 32 and copied all of my stuff back to the drive. Lo and behold, it worked!!!! Im extremely happy with this device so far.

Just an FYI, Windows 2000 and XP can support fat32 drives up to 128GB, but they will not format anything over 32GB. If you want to use a drive bigger then 32GB, you can download free software (just google for it) that can format fat32 drives larger then 32GB.

The other thing I tried was to use a USB hub with multiple thumbdrives in it, and that does not work.

Pros:

Cons:
What's in the box?
USB-MP3/WMA Interface
8' Ai-NET cable
6.5' USB cable with a USB type-A connector on one end and a USB type-A input plug on the other end
Mounting bracket
Four 0.625" phillips head screws
Two 0.5" phillips head screws
Two 0.5" self-tapping screws
Owner's Manual
Customer Care Registration Card
"Application Notification" card
Product Research
Features
Inputs and Outputs
Specifications
Dimensions
Features
General Overview: The Alpine KCA-620M allows you to play music from your USB thumb drive or portable MP3 player through your compatible Ai-NET Alpine Head-unit using it's CD-changer connector port and controls.
Compatibility: The KCA-620M is compatible with 2004 and up Alpine Ai-NET head-units and mass storage devices such a USB thumb drives, memory cards with USB adapters, iPods and other portable MP3 devices. The mass storage devices must be formatted in FAT16 or FAT32 file format in order to work with this interface device.
Connection: The KCA-620M interface module connects to your compatible Ai-NET Alpine head-unit via the supplied Ai-NET cable. The cable will plug into the CD-changer port of your stereo. The KCA-620M will then display as a CD changer source when source modes are cycled through on your Alpine radio.
USB Plug: The module uses a USB cable which has a type-A USB female input on one end that runs from the device to a location where you can easily plug in your USB thumb drive or portable MP3 player. The KCA-620M will charge your portable MP3 device when it is connected to the remote location USB input.
Mounting: The interface module mounts with 4 supplied screws. The unit comes supplied with an 8' Ai-NET cable and a 6.5' USB cable to give you options for location ranges. There is also a bracket to mount the USB input plug. The bracket has self-adhesive tape on the bottom side of the bracket and also has two screw holes to mount the bracket more securely using the supplied mounting screws.
Playback/Search Capabilities: The KCA620M allows you to use the CD-changer controls on your compatible Ai-NET Alpine stereo to search and playback your MP3/WMA files from your portable device. When you are in the CD-changer mode you can choose from the following methods to search your music files.
Disc 1 Selection: the disc 1 selection is the Playlist search mode
Disc 2 Selection: the disc 2 selection is the Artist search mode
Disc 3 Selection: the disc 3 selection is the Album search mode
Disc 4 Selection: the disc 4 selection is the Genre search mode
Inputs and Outputs
Left-Side Connections: The following connections are located on the left-hand side of the KCA-620M.
Ai-NET Connection: proprietary Ai-NET connector port used to connect the KCA-620M to your compatible ALPINE Ai-NET head-unit with the supplied Ai-NET cable
USB: type-A USB port used to supply signal from a portable MP3/WMA device via the supplied USB cable
Unused Ports: there are 3 additional ports on the KCA-620M that are not operational at this time. Two of these non-operable ports are labeled Line In and the other non-operable port is labeled USB
Specifications
Supported Sampling and Bit Rates: The KCA-620M supports the following MP3 and WMA sampling and bit rates.
MP3:

Sampling Rates: 48, 44.1, 32, 24, 22.05, 16, 12, 11.025, and 8 kHz
Bit Rates: 8 - 320 kbps
Variable Bit Rate: 8 - 320 kbps

WMA:

Sampling Rates: 48, 44.1, and 32 kHz
Bit Rates: 48 - 192 kbps
Variable Bit Rate: 38 - 320 kbps
Dimensions
KCA-620M With Supplied Cables Attached:
Width = 5.405"
Depth = 5.011"
Height = 1.375"
Our Product Research Team
At Crutchfield, you'll get detailed, accurate information that's hard to find elsewhere. That's because we have our own in-house Product Research team. They verify what's in the box, check the owner's manual, and record dimensions, features and specs. We stay on top of new products and technologies to help people make informed choices.