Alpine NVE-P1
Add-on navigation module docks in select Alpine DVD receivers
Item #: 500NVEP1
This item is no longer available.
Original Price: $299.99
Shop all Add-on GPS For Aftermarket Radios

Need help?
Does it work with my system?
Select your car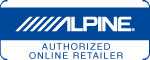 Add navigation to your Alpine IVA-W505 or IVA-W203 DVD receiver with the NVE-P1 navigation module. Just insert the NVE-P1 into the docking slot behind the receiver's face to enjoy powerful navigation tools and more.
The NVE-P1 sports a preloaded memory that holds detailed maps of the entire United States and Canada, plus 1.3 million selectable points of interest — you'll always know where to find a nearby gas station, hotel, restaurant, ATM, or other useful stop. Plus, the NVE-P1's built-in Bluetooth® wireless technology lets you enjoy hands-free calling with your compatible mobile phone. When it's time to upgrade maps, just connect the NVE-P1 to your computer with a USB cable and download new information.
Product Highlights:
navigation module for the IVA-W505 DVD receiver
Navigation features:
1.3 million points of interest
preloaded memory with maps of the entire U.S., Puerto Rico, and Canada
multi-destination routing: up to 3 waypoints per trip
Expandability:
updatable memory via USB connection
Bluetooth wireless technology for hands-free calling with your compatible mobile phone
Other features and specs:
dimensions: 5-13/16"W x 3"H x 1-3/16"D
weight: 8 oz.
warranty: 1 year
Alpine NVE-P1 Reviews
Average Customer Review:
15 Reviews
---
Written by: Anonymous from John in Thousand Oaks, CA on July 19, 2010
Crutchfield Customer Review
(
What's this?
)
had a Garmin Nuvi and like the options better than the NVE-P1. The feature I miss the most is when you are serching for points of interests while driving, the NVE-P1 does not let you know which direction each POI is. Unless you are familiar with the area, you don't know if you're driving to or away from the POI. Garmin shows an arrow letting you know if hte POI is on your way or not. Also Garmin scales closer when you are arriving at a turn or POI. The NVE-P1 allows you to change the map scale but does not allow automatic zooming. I like the NVE-P1 becasue it is integrated into my IVA-W505 and I don't have any loose wires I have to clean up every time I park.

Mine is asking for new maps which are not available from Alpine. It is a pain becasue the window that poops up is a little bigger and the "button" on the screen you need to push to get to the naviaiton page is mostly obscured by the physical edge of the screen.


Pros:

Cons:
I wish I could give it no stars
Written by: Christian from VA on May 26, 2010
- VERY SLOW to track GPS signal once it's started. All 6 of these I've owned take anywhere from 1 minute to 5 minutes until it's actually usable.
- Cannot multi-task: If I am backing up (backup cam) and haven't let the GPS track it's signal, it will almost ALWAYS lock up, requiring a reset. If I try to make a phone call before the GPS tracks, it will lock up.
- Completely out-of-date POI database. This unit only has 1.3GB of information. Mine was installed new in 2008, and the maps were at least 4 years old at best. My Garmin C330 from 2005 is 10x what this thing is. Alpine documentation says map updates are available online. This is FALSE! They've already abandoned this thing for the M-series and discontinued the navigation dock.
- System constantly locks up while trying to route, or just won't boot the GPS -- which means I lose my Bluetooth functionality also.
- Graphics are completely out-dated and very low resolution
- Voice sounds terrible, can't even dictate "take the next left," it will say "tak-kay the next left." Really? How does that get past QA?

I can't be any clearer: DO NOT BUY THE NVE-P1.

Pros:

Cons:
Written by: brian from littleton, co on April 26, 2010
i currently have the nve-p1 dock with my iva-w203 and seriously this piece gives Alpine a bad rep. i love alpine products, but this is not one of them. voice guidance is choppy and hard to understand. bluetooth only pair with my phone half of the time, i have to do it manually half of the other time. when is Alpine releasing updates for their navigation units?????

Pros:

Cons:
The NVE-P1 sounds like a geriatric female robot!
Written by: Jason from SLC Utah on January 21, 2010
The voice guidance on the NVE-P1 is horrible! It sounds like a geriatric female robot. I feel this unit is totally substandard for Alpine. Alpine seriously need to provide an update for this model but I wouldn't hold my breath. When the new model comes out this one will be forgotten by Alpine as usual.

Pros:

Cons:
Old, sub par database can't be updated.
Written by: Anonymous from Charleston, SC on December 2, 2009
If you are buying this unit for an in dash navigation unit look elsewhere. It's data base is lacking. No update capability as advertised. Bought in June09. Customer support stated update capability.will be available by end of the year. As of 1Dec09, still not available and customer support still does not have any idea when it will. (Wake up corporate, and start talking to your people). Does not have one big box hardware store in the large metropolitan area I live in. Does not have my housing area, 7 years old, Costco, 8 yrs old, etc. Not really sure what it does have. Voice direction sounds heavily digital and hard to understand. Voice direction just stops. Unit requres frequent resets. My $169 Garmin runs circles around this product in every aspect.

Pros:

Cons:
UNUSABLE WITHOUT MAP UPDATE WHICH IS UNAVAILABLE
Written by: Terrell from Raleigh , NC on October 10, 2009
I don't know what is going on with Alpine, but they used to come out with map updates every year for their navigation units. I bought this in November last year. The map did not have the sections of I-540 that were finished in 2006. Also, about 4 months ago, I started getting a screen that pops up and says my map software is more than a year old. There are two problems with this: I've only had it 6 months; the OK button is almost off the screen so half the time I can't use it.

The bluetooth works ok, but sometimes it disconnects me when I receive in incoming call. I also doesn't display the name of the person calling even though the phonebook contacts have been stored.

Alpine really needs to step it up. They used to be the best navigation systems out there. Now, they could be closer to the mid-bottom.


Pros:

Cons:
Bad, out of date, needs up grade ASAP
Written by: CHARLES from Apex, NC on August 13, 2009
I spent $1500 to get the Alpine W203/P1 installed locally specifically for nav and XM. The nav is so out of date and incomplete that it is near useless. Do not depend on the POI to find much (most of the eateries are out of business). There are roads decades old that are missing as are the new interstate routes. Apline has no plans to up grade that I know of. Roads are miss spelled or missing. You can't find the route in the city you are looking for, but some times it can be located in an near town. It looks pretty in the dash, but test it for your uses before buying!

Pros:

Cons:
A Decent Value, but Not Perfect
Written by: Charles from Charleston, SC on June 18, 2009
I decided to try this with my IVA-W505 because it dramatically simplified the installation.

Overall, I am pleased. It does have a much smaller POI database than the NVE-N871 I have. The integration with the touchscreen is well done, the graphics are good and I have not had the brightness problems that some reviewers have mentioned. I am disappointed that map updates are not available. I can't even find anywhere on Alpine's site where they mention the possibility.

The Bluetooth is passable. The incoming sound quality is good, but you get the usual complaints from other people about sounding like you're in a barrel. My Windows-based smartphone (Palm Treo 700wx) works, but the Alpine unit cannot get my phonebook, missed calls or call record lists. Also the caller ID display is often wrong, showing a different call than what is on my phone screen. It sometimes does not automatically pair with my phone when I start the car, but I think this is a phone problem as I have had the same issue with Bluetooth headsets. You also have to nearly max out the head unit volume to get good incoming audio level.

If you are using an Alpine processor like the Imprint or the MRA-F350 theater amp, navigation audio prompts will not be heard. You have to buy yet another adapter (KCE-900E) to handle that. This is an Ai-Net problem, not an NVE-P1 problem, but no one else told me this when I laid out my system, so I thought people would want to know.

Pros:

Cons:
Written by: MyLocalDJ from Morrisville, NC on May 6, 2009
Well I pulled the trigger on this WIVA-W505/P1 unit mainly for the Nav capability. My major gripe is that the maps are so out of date and when I am in route somewhere using the nav unit and find out it is wrong, I can't turn it off. It keeps on trying to tell me the wrong directions and I have to go into the setup and disable the voice prompts. Major pain and no software update for the maps.

I do not recommend this product if you need the navigation.

My other complaint has to do with something small... yes, small. The clock reading on the music screen is so small that I have to squint to read the time. I wish the screens were configurable so that you could adjust the size or location of some items such as this.

Pros:

Cons:
Written by: Ryan from Houston, TX on March 29, 2009
Crutchfield Customer Review
(
What's this?
)
Having owned every Alpine navigation system since their existance, I can say that this is a decent unit, especially when you factor in the price. In my opinion, nothing can top the NVE-N872A unit for functionality, speed, and detail. True it doesnt have the 3D look which everyone wants today, but its a solid unit.

For the price, this unit is awesome. I have the IVA-W505, and had the Blackbird II installed (also bought from Crutchfield), and my biggest complinant is when the Blackbird II is docked, it is VERY slow. Everything takes too much time, especially when putting in addresses or looking up destinations. The NVE-P1 solves a lot of these issues.

Having much better graphics for the menus, along with the speed of the unit, this is a great buy. You can put addresses in with ease, and it quickly reacts to yout touch, unlike the Blackbird II. I live in Houston which grows faster than anything, and a lot of the newer roads are on the software its preloaded with. There has not been a software update for it yet, but Im sure its very easy to update via USB, and much cheaper than buying the new discs for the NVE-N872a.

The NVE-P1 has my vote!

Pros:

Cons:
Integration isn't the best, but it works!
Written by: Ryan from Chandler, AZ on February 3, 2009
Crutchfield Customer Review
(
What's this?
)
I am using this product in my IVA-W505 and it works just as stated with some down falls. Just as cameras work when integrated in cell phones, but they don't take great photos... a GPS will work in your head unit... but it's no Garmin or TomTom. This unit does exactly what it says it will do. The navigation works well and the POI database is pretty good (surprisingly). I tried the Bluetooth mobile device pairing and it is sub-par. With very limited features and that you have to run it through the Nav menu in the W505, it best to get the separate KCE-350BT. The screen, as in other reviews, is dimmer and not as high contrast as the normally operating W505. I contribute this to the computer's (GPS) display card... a cheap one. The GPS unit is basically a mini-computer running Windows OS [as the product tag shows on the unit]. The database is fairly good, but I also live in a big city. All being said, I am happy with this unit because it does what is advertised and doesn't crash or hiccup. If you want real performance, buy a GPS unit... not a stereo with a GPS add-on. You cannot set the bar too high for this product for it's price, but if you don't want another electronic stuck to your windshield, this will get you where you need to go.... even with an automatic reroute.

Pros:

Cons:
Works great with IVA-W505
Written by: Terrell from Raleigh, NC on December 3, 2008
I bought this unit to replace my Blackbird II. The Blackbird II had too many display issues when docking it into the IVA-W505. When I installed this unit, all my problems were resolved. The color was perfect, no more grainy colors or flickering screen like the Blackbird II.

Unlike the previous 2 reviewers, the bluetooth works perfect with my phone. The iPhone seems to be the only phone with issues. Most of the other phones seem to work fine.

This unit also speaks the street names, which the Blackbird II did not do. The voice is computer generated, but it is still very understandable.

Overall, this is a very good navigation unit. The only thing that would possibly work better with your Alpine is the NVE-N872a.

Pros:

Cons:
Written by: Sean from Oconomowoc, WI on November 24, 2008
Crutchfield Customer Review
(
What's this?
)
One of the main reasons I recently purchased the IVA-W505 was because of this navigation add in. I didn't want to have to buy the Blackbird just to have navigation in my truck, so this seemed like a great alternative. Just as the other reviews have stated the biggest drawback to this device is the lack of updates. I suppose it's just because Alpine isn't really in the business of just GPS (like Garmin or TomTom) so they really don't have that much motivation to publish updated like the other companies, but still, they really need to. Other than the lack of "points of interest" everything else is pretty much right on. I've found the accuracy and speed of the unit to be excellent as well as the Bluetooth quality. One side note on this however: just as other have hinted at there is a rather large lack of support for what seems like most Bluetooth phones. I have a HTC Kaiser (a.k.a AT&T Tilt) running Windows Mobile 6.1 Professional and it will not download my address book like it should. I can live with outdated POI data (as there are always new businesses coming about and expecting a totally up to date database might be a bit unrealistic), but this Alpine should have gotten right. Moreover, they haven't released an update yet (as they stated they would) for support for more phones. While I greatly enjoy the convenience of being able to use my phone through my car stereo, it's rather silly the rest of the functionality isn't there.

Pros:

Cons:
Written by: Beau from Cape Cod MA on October 15, 2008
Crutchfield Customer Review
(
What's this?
)
Well, I recently pulled the trigger on an IVA-W505 largely based on the release of the NVE-P1. This seemed like a sure thing for Alpine, but unfortunately, the P1 isn't just a Blackbird II without the screen - which is what most people would assume when considering it for their 505.

Bluetooth functionality, for example, is much different on the P1 than a Blackbird II docked in the 505. We have both the iPhone 3G as well as the iPhone 1st Gen. While these phones seamlessly integrate with a Blackbird II docked into the 505, they do not fully integrate with the P1. Your address book does not sync, and you don't have access to previously dialed numbers. You get basic dialing functionality and that's it. Worse, I also carry a Centro for work, and that won't even pair with the P1. Alpine techs confirmed the iPhone integration issue, and said a full compatibility list would be available on their website shortly. But be warned - if you have an iPhone, you will be disappointed.

Finally, the maps on this unit are outdated - probably the main reason I will return it. Alpine techs confirmed that the map data dates back to late 2006. This is shocking, considering TomTom and Garmin release map updates at least once a year. The techs didn't indicate whether it was a NAVTECH issue or Alpine. And of course they won't commit to releasing a map update anytime soon.

Is this thing worth the price? Not without a major software update.



Pros:

Cons:
Written by: strife from Pa on October 15, 2008
Crutchfield Customer Review
(
What's this?
)
I am very disappointed in this unit. I have a IVA-W505 and used a PMD-B200 nav unit with it. The nav part worked great but the resolution was so
bad I had to send it back. It was trying to use a old TV to view a computer (all fuzzy). When I call to return it I was told about this NVE-P1 unit, I thought great I get to have my higher resolution of the W505 and the nav too! The nav part of the NVE-P1 works very well, even better than the PMD-B200 but the screen is very dim. Alpine told me there was no brightness setting and that it was automatic. I verified that's true but the nav part is so dim its hard the use in sunlight. NOTE: the W505 screens menus look good in day light, it just gets bad when you switch to the nav screen. On top of all that my iPhone 3G and my wife's edge iPhone cant download the addresses into the built in bluetooth. They both worked on the PMD-B200 but not on the NVE-P1! When I asked Alpine about this I was told
the "scripts" were left out because the NVE-P1 was a lower level unit compared to the PMD-B200. I understand that this unit is only so expensive but this sounds fishy as the NVE-P1 is the ONLY real option for the IVA-W505 do to its higher resolution. And yes Alpine confirmed that the NVE-N872A DVD nav will look all fuzzy if used with the W505.

I hope this helps prevent the frustration I've gone through.


Pros:

Cons:
What's in the box?
Navigation module
GPS antenna with attached 16.5' cord
Microphone with attached 12' cable terminated by a right-angle 3.5mm male connector
5' USB cable with a USB type-A connector on one end and a mini-USB type-B connector on other end
Owner's Manual on CD-ROM
Quick Reference Guide
Customer Care Registration card
Product Research
Navigation Features
Bluetooth Features
Navigation Features
Overview: The Alpine Removable Navigation Drive NVE-P1 is an add-on navigation module designed to dock inside Alpine's IVA-W203 and IVA-W505 Mobile Media Headunits. The unit is also compatible with many other Alpine Mobile Media Headunits via an optional Alpine docking station, PMD-DOK2 (sold separately). The Removable Navigation Drive, NVE-P1 provides an easy-to-use user interface via touch-screen controls through the connected Alpine Mobile Media Headunit, detailed maps, easy-to-understand spoken driving instructions, and automatic rerouting.
Note: The NVE-P1 is not compatible with the IVA-W205 and may damage the headunit if docked.
GPS: The Alpine Removable Navigation Drive features an embedded 16 channel GPS receiver and an integrated GPS Antenna (for use with optional Dock). The unit also provides an external GPS antenna connection for an optional external GPS antenna (PMD-ANT1). There is also a supplied external GPS antenna which connects to your compatible Alpine Mobile Media Headunit (IVA-W203 or IVA-W505).
Note: Installation of the supplied external GPS antenna is required when connecting the NVE-P1 to the Alpine IVA-W203 or IVA-W505.
CPU: The NVE-P1 is equipped with a Centrality Atlas III ARM9 CPU for fast GPS calculation response times.
Map Software: The Alpine NVE-P1 features built-in memory with pre-Loaded maps of the United States and Canada, plus 1.3 Million Points of Interest locations.
Map Orientation: The NVE-P1 provides three Map Orientations to choose from which can be displayed on your connected Alpine Mobile Media Headunit. You can choose from North Up, Heading Up or 3D View.
North Up: north is always at the top of the display; this makes it easy to determine your current heading with respect to the map
Heading Up: the current direction is always pointing to the top of the display; this makes it easy to see the direction of the next turn on the map
3D View: offers you a more realistic perspective by tilting the map and displaying it with a horizon line; streets are displayed as you approach them instead of from a birds-eye view.
Map Display: The Alpine Removable Navigation Drive provides three Map Displays to choose from. You can choose from Map Mode, Arrow Mode, or Split Arrow/Map Mode.
Map Mode: shows a full-screen map of the area while providing turn-by-turn guidance prompts
Arrow Mode: displays three successive arrow maneuvers all the way to your destination while providing turn-by-turn guidance prompts
Split Arrow/Map Mode: displays a large arrow and larger next-street-name font along side a ma screen while providing turn-by-turn guidance prompts
Map Color: The NVE-P1 offers the following color settings for the Map screen. You can choose from Day, Night or Auto.
Day: bright tone screen
Night: dark tone screen
Auto: automatically switches between Day and Night modes depending upon ambience brightness
Setting A Destination: The Alpine NVE-P1 offers various ways to select a destination.
Browse Map: allows you to select a destination by touch a point on the screen
Home: you can save your home address so you can quickly navigate to your house from anywhere
Address: allows you to enter in a street and city name as your destination; if there are unique match the system will automatically display a short list of city names; you can avoid typing the city name by select Recent Cities which provides a list of recently entered city names
Address Book: you can save up to 500 addresses in the unit's address book to quickly navigate to later
Places (POI): select from approximately 1.3 Million Point-of-Interest (POI) locations stored inside your Removable Navigation Drive, NVE-P1; destinations are sorted by POI Name or by POI Category and are listed in order of distance from your current location
Recent: provides you with the most recent past destinations to choose from
Coordinates: allows you to enter Latitude and Longitude coordinates as your destination
Intersection: allows you to enter two street names from a single city and finds their intersection as your destination
Voice Guidance: The Alpine NVE-P1 provides turn-by-turn instructions to your destination. You can vary the volume of the voice prompts with respect to your music.
Alternate Route Calculations: You can choose for the unit to calculate a route based on Quickest Route with Maximize/Minimize Highway, Shortest Route, and with/without Ferry and/or Toll Road.
Finding Local Places: The navigation unit can display Points of Interest (POI) around the cursor position, when you scroll the map. As with POI categories, with the local places search you can choose from 37 categories including ATMS, Banks, Gas Stations, Grocery Stores, Hotels, Parking Lots, Restaurants and more.
Waypoints: You can set up to 10 waypoints between your current location and your destination. The final destination must be set before entering any waypoints.
Maneuver List: You can view a list of street names and upcoming turns and streets calculated by the NVE-P1 for your destination.
Trail: The Trail feature allows you to turn on and off trail dots that appear wherever the vehicle icon travels. This is especially helpful for off-road
enthusiasts
Trip Information: The Trip Information page provides the following travel information - Average driving speed since last trip, Average overall speed for current trip, Maximum speed, Driving time, Idle (stopped) time, Total trip time.
GPS Status: This feature allows you to view GPS satellite signal information. You can view the dynamic location information received from satellite such as signal strength, compass (direction information), latitude/longitude, approximate altitude, and speed.
Simulation Navigation: You can watch a demonstration of the navigation system's voice and screen guidance after you have set your destination.
Background Color: You can select from 4 background colors (blue, green, purple and black) for all menu screens.
Display Adjustment: The Display Adjustment feature is active only when NVE-P1 is docked into the IVA-W203 or IVA-W505, or connected to the docking station, PMD-DOK2. It will allow you to make minor alignment adjustments (up/down/left/right) to the display of the docked image.
System Information: You can check software application, database version, and other information in this screen.
Software and Map Updates: Using your home PC and the supplied USB cable, the NVE-P1 can be updated with the latest mapping and Point of Interest information. For additional information on updating software, please visit Alpine's website or contact Alpine customer service at 1-888-NAV-HELP (1-888-628-4357).
Optional Remote Control: The optional Alpine RUE-4140 IR wireless remote control is a combination navigation and audio remote control that allows you to control most of the navigation features wirelessly from your connected Alpine Multimedia Headunit.
Bluetooth Features
Bluetooth Enabled: Most Bluetooth enabled mobile phones can be synchronized to interface with the Alpine NVE-P1. Once you have paired and synchronized your Bluetooth enabled mobile phone with the NVE-P1 you can place and receive calls in addition to many other convenient functions. Your phone conversation can then be carried on from your car stereo's speakers and the supplied external microphone. Some Bluetooth enabled phones may not be compatible and some features may not be available even after synchronizing and pairing.
Note: It may take a few minutes for information to transfer from your phone to NVE-P1. You can continue to use NVE-P1 during an active call.
Receiving Calls: When your mobile phone is actively paired with NVE-P1, a pop-up window on your Alpine Multimedia Headunit's screen will appear when you have an incoming call. The caller ID number will be displayed when available. Touch "Answer" to accept the call or "Ignore" to reject the call.
Auto Answer: This allows NVE-P1 to automatically answer all incoming calls for you after the first ring.
Call History: You can quickly make calls from the unit's Call History of Dialed, Missed or Received phone calls.
Call Option Menu: During an active call touch the green phone icon to access the Call Option Menu. This menu displays the Caller ID Name, Phone Number, and Call Duration. The following options are also available from this menu:
Mute: allows you to temporarily mute the microphone so you can still hear the caller, but the caller cannot hear you
Transfer Call: transfer the call from NVE-P1 to your mobile phone for greater flexibility
End Call: ends the current phone call
Auto Connect: Turning Auto Connect on will allow the last connected phone to automatically connect with NVE-P1 whenever they are in range and both have Bluetooth turned on.
Our Product Research Team
At Crutchfield, you'll get detailed, accurate information that's hard to find elsewhere. That's because we have our own in-house Product Research team. They verify what's in the box, check the owner's manual, and record dimensions, features and specs. We stay on top of new products and technologies to help people make informed choices.