Alpine Type-R SPR-17LP
6-1/2" 2-way car speakers
For 6-1/2" and 6-3/4" openings
Item #: 500SPR17LP
This item is no longer available.
Original Price: $99.99 pair
Need help?
Does it fit my car?
Select your car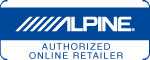 Alpine's audio engineers have used many of the high-end elements found in their acclaimed Type-R component systems to create the smooth-sounding, high-performance Type-R coaxial speakers.
The SPR-17LP 6-3/4" 2-way speakers feature multi-layered pulp cones with rubber surrounds that hang tough when you turn up the volume. Alpine builds the woofers with high-strength steel baskets and heavy-duty speaker motors for the steady support they need when the system is cranked. You'll enjoy full low-frequency response with low distortion.
Alpine's 1" silk dome Point Source tweeters radiate enveloping highs. A special tuned chamber behind each tweeter increases driver efficiency to ensure crisp, clear reproduction.

Priced per pair
Note: Sorry, Crutchfield cannot ship Alpine products to Guam or Puerto Rico.
Product Highlights:
2-way car speakers for 6-1/2" and 6-3/4" locations (pair)
multi-layer pulp woofer cone with rubber surround
1" silk dome tweeter
power handling: 2-50 watts RMS
frequency response: 35-30,000 Hz
sensitivity: 87 dB
peak power handling: 250 watts
mounting rings included for 6-1/2" applications
top-mount depth: 2-9/16"
warranty: 1 year
Why replace your factory speakers?
The speakers that originally came in your car were made from inexpensive materials, designed to create acceptable sound at the lowest possible cost to the manufacturer. If you love music, you deserve better. Name-brand aftermarket speakers deliver fuller, richer sound with considerably more detail and nuance, and they're capable of playing louder and cleaner than factory speakers. Connect new speakers to your factory radio and you'll get the best possible sound from your dealer-equipped system. Pair them up with a new car stereo for a level of enjoyment that can rival a high-fidelity home audio experience.
Alpine Type-R SPR-17LP Reviews
Average Customer Review:
8 Reviews
---
Smooth mid to high freq. response and great bass
Written by: Mick from Wheatfield, NY on December 27, 2006
This speaker received poor reviews from people who dont know what they have. They needs more than head unit power to reach potential and can take more clean power than what they are rated for. There is no comparison to the the Infinty speakers that some have mentioned. Once you give these a chance (and some power) they are hands down the better speaker if you want your music accurate and uncolored. The infinities have a very bright, artificial and (to my ear) harsh sound to them and will induce ear fatigue after a short time. These Alpines however are full and rich and wonderful IF you drive them with an external power amp of 60 to 100 WPC RMS. I've been at the car stereo game since the 70s (that's right I'm an old timer but there isn't a kid around who's system compares to mine). I've owned my own shop and done custom installs and had one of the first true component car stereo systems around back when everyone else was still amplifying distortion with "power boosters". I always liked my music clean and uncolored. If you prefer overly harsh "make your ears bleed" highs then I suggest the infinities are more your style but if you prefer clean, full and rich sound accross the entire freq. range, you should give these a listen. Just remember that when compared with most other speakers on the board at your local shop, they will sound like they're at 1/2 volume. Tell them to amp them and turn them up and you'll hear them come to life. You'll be glad you did. On the other hand, if you plan to drive these with your head unit power only, you might want to pass on them for something more efficient unless you plan to add an amp later.

Pros:

Cons:
Written by: JohnWD from Lynchburg, VA on October 25, 2006
2003 Chevrolet S10
Crutchfield Customer Review
(
What's this?
)
I purchased these speakers for the front doors of my S10 crew cab and they are GREAT! I am pushing around 130 watts to each and suck it up and spit it out with great quality. They hit with the just right amount of bass. I only wanted mid and sub from them and got alot of both! I plan on buying another set for the rear doors.

Pros:

Cons:
Written by: DRobinson from Wells Maine on August 18, 2006
I am running them off a HU and im disappointed, im thinking without an amp your better off going with the type S to get the better sound quality for your money without an amp. Well see what happens when i hit them with an amp.

Pros:

Cons:
Written by: Steve-o from rear speakers on June 29, 2006
I put these in the rear doors of my colorado. I have polk db up front with one JL 10" sub. I love Alpine's stuff, but these babies are not up to par. The tweeter is not all that great. They have very poor highs.

Pros:

Cons:
Written by: Daniel from Fullerton, CA on May 13, 2006
I am really happy with this product. Originally I had stock speakers in my 96 Nissan Maxima, but once I installed the Alpine speakers it sounded much better. I really like how Crutchfield prepares instructions, they were helpful and easy to understand.

Pros:

Cons:
Written by: Nima from Gilbert, AZ on March 11, 2006
I bought these for my rears and let me tell you that I was disappointed. I have 62.7 infinity Kappa's in the front and those puppies bang. I mean there is a world of difference between them. The magnets are bigger than the infinity's but the tweeter on this Alpine is bad. I'm pushing them with my new Pioneer deck and I also have 2 12" subs. I'm about to put sell these bad boys and get those infinity's for the back.

Point blank the infinity's are more clear and sound way better.

Pros:

Cons:
Alpine quality at its best
Written by: Eric from Sacramento, CA on January 13, 2006
Excellent choice as accent speakers. I have them in the rear doors of my '03 Trailblazer and they sound great. They are powered by an Alpine CDA-9851 HU, and sound great. For those who can afford one, I'm sure they would sound even better with an amp. But they perform great off head unit power.

Pros:

Cons:
Written by: gabe from midland tx on April 4, 2005
more than i ever expected to get ot of a 6 3/4. they blow my factory boes away hands down.

Pros:

Cons:
What's in the box?
Two 2-way speakers
2 Grilles
2 Honda OEM adapter rings
2 GM/Chrysler adapter rings
1 Self-adhesive foam gasket
Eight 4 x 30mm self-tapping screws
Six 4 x 18mm self-tapping screws
Eight 4 x 16mm self-tapping screws
8 Machine screws
8 Speed clips
Warranty sheet
"Important Notice!" sheet
Product Research
Features
Multi-layer Pulp Woofer Cones: Each speaker features a multi-layer pulp cone, for maximum strength, powerful bass and superior musical detail. For a smoother response and improved durability, the woofers use rubber surrounds.
1" Silk Dome Tweeters: Each speaker uses a 1" silk dome point source tweeter for better sound quality with less distortion. The unique design of the point source tweeter eliminates any cross cancellation between woofer and tweeter, and aligns the sound waves, for smooth sound performance.
GM/Chrysler Adapter Rings: The GM/Chrysler adapter rings allow the speakers to be installed in a standard 6-1/2" opening or an oversized 6-3/4" GM/Chrysler opening. The adapter rings have tabs that must be broken off when the speakers are mounted in a standard 6-1/2" opening.
Standard 6-1/2": Using the adapter ring, the speaker top-mounts in a standard 6-1/2" opening with a special size of 92. When used in a 6-1/2" application, the speaker has the following dimensions:
Vehicle Fit:
Top Mount Depth: 2.278"
Mounting Height: 0.661"
Flange Height: 0.501"
Basket Dimensions:
Magnet Diameter: 3.996"
Cutout Diameter: 4.997"
Frame Width: 6.208"
Frame Length: 6.208"
Bolt Pattern:
Number of Holes: 3
Perimeter 1: 4.542"
Perimeter 2: 4.757"
Minor Axis 1: 3.715"
Minor Axis 2: 3.835"
Major Axis 1: 4.542"
Major Axis 2: 4.757"
Oversized 6-3/4" GM/Chrysler: When used in an oversized 6-3/4" GM/Chrysler application, the speaker has the following dimensions:
Vehicle Fit:
Top Mount Depth: 2.278"
Mounting Height: 0.661"
Flange Height: 0.501"
Basket Dimensions:
Magnet Diameter: 3.996"
Cutout Diameter: 4.997"
Frame Width: 6.208"
Frame Length: 6.208"
Bolt Pattern:
Number of holes: 3
Hole 1 (long tab) to Hole 2 (short tab): 6.028"-6.203"
Hole 1 (long tab) to Hole 3 (short tab): 6.011"-6.163"
Hole 2 (short tab) to Hole 3 (short tab): 6.117"-6.414"
Honda OEM Adapter Rings: In many Honda Civics, these adapter rings can be used to replace the factory mounting cups. When used with the adapter rings, the woofers have the following dimensions:
Vehicle Fit:

Top Mount Depth: 1.829"
Mounting Height: 1.11"
Flange Height: 0.95"

Basket Dimensions:

Cutout Diameter: 4.648"
Frame Width: 6.343"
Frame Length: 6.343"

Bolt Pattern:

Number of Holes: 3
Bottom Left Tab to Top Tab: 5.496"
Bottom Right Tab to Top Tab: 5.496"
Bottom Left Tab to Bottom Right Tab: 4.681"
Our Product Research Team
At Crutchfield, you'll get detailed, accurate information that's hard to find elsewhere. That's because we have our own in-house Product Research team. They verify what's in the box, check the owner's manual, and record dimensions, features and specs. We stay on top of new products and technologies to help people make informed choices.