Alpine Type-R SPR-69LP
6"x9" 2-way car speakers
Item #: 500SPR69LP
This item is no longer available.
Original Price: $99.99 pair

Need help?
Does it fit my car?
Select your car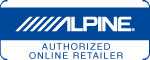 Alpine's audio engineers have incorporated many of the high-end elements found in their acclaimed Type-R component systems to create the smooth-sounding, high-performance Type-R coaxial speakers.
The SPR-69LP 6"x9" 2-way speakers feature multi-layered pulp cones with rubber surrounds that hang tough when you turn up the volume. Alpine builds the woofers with high-strength steel baskets and heavy-duty speaker motors for the steady support they need when when the system is cranked. You'll enjoy full low-frequency response with low distortion.
Alpine's 1" silk dome Point Source tweeters radiate enveloping highs. A special tuned chamber behind each tweeter increases driver efficiency to ensure crisp, clear reproduction.
Product Highlights:
2-way 6"x9" speakers (pair)
multi-layer pulp woofer cone with rubber surround
1" silk dome tweeter
power range: 2-55 watts RMS
frequency response: 30-30,000 Hz
sensitivity: 89 dB
peak power handling: 275 watts
top-mount depth: 3"
warranty: 1 year
Why replace your car's original speakers?
The speakers that originally came in your car were made from inexpensive materials, designed to create acceptable sound at the lowest possible cost to the manufacturer. If you love music, you deserve better. Name-brand aftermarket speakers deliver fuller, richer sound with considerably more detail and nuance, and they're capable of playing louder and cleaner than factory speakers. Connect new speakers to your factory radio and you'll get the best possible sound from your dealer-equipped system. Pair them up with a new car stereo for a level of enjoyment that can rival a high-fidelity home audio experience.
Alpine Type-R SPR-69LP Reviews
Average Customer Review:
15 Reviews
---
Written by: Erik from schererville, IN on December 15, 2006
i bought these speakers as a replacement for the factory speakers in my 94 caprice. i was running them directly from my alpine 9853 head unit but the sound started to deteriorate after about a year. i decided to purchase alpines mrp-f450 amp for them pushing 70 watts to each. without the gain on the amp not even in the normal position, these speakers came back to life and then some. i switched the head unit from the 9853 to the 9855 and that made a huge difference too with the higher voltage pre-outs...i was even issued a citation for noise ordinance violation with this setup (no subs, just 4x6 type s speakers up front and these in back all hooked up to the amp). after running this for about 2 months like this, i ended up blowing one of them. i have 3 way kappas now and the bass on those doesn't come close to the bass on these after i amped them. i would recommend these to anyone who doesn't want subs but is willing to install an amp. if i could do it all over again, i'd buy these and amp them right away. i'm sure they would have lasted longer. great speakers if you've got an amp and already have the treble taken care of.

Pros:

Cons:
Someone who actually knows what their talking about
Written by: dmccarth from Falls Church, VA on October 25, 2006
I really like these speakers. They sound really good in the system I have rite now. I currently have a kenwood KDC-MP828 head unit, a set of 2 rockford fosgate P1 subs powered by a rockford fosgate amp(P2002 i think) I have these speakers hooked up to an RF2002 amp, and i have a set of 6.5 in the front hooked up to a small MTX amp, puts out like 300W, not sure the model, RoadThunder 2 something. But back to these speakers. They have excellent sound. Mids, highs, lows, all excellent. I originally did not have an amp and it sounded great. Then i added an amp, MAN DID THAT CHANGE THINGS. with an amp to these speakers the sound is incredible. My friends all drive fancy cars and i drive an economy car. Now their sound systems can't touch mine and they know it and are embaressed. a lot of the problems ive heard in other reviews i have not experienced from these speakers.

Pros:

Cons:
Written by: Taylor from Ithaca, NY on September 23, 2006
Let me start out by saying that when I started my project, I was die hard Alpine and was going with an all-Alpine setup. I have these in the rear deck of a 2001 Honda Civic EX. First off, these will drop right in and bolt up (3 out of the 4 bolts anyway). In the front I have the Infinity Reference Components (6.5"). It is all powered by a 4-channel amp giving off 60 watts rms/channel (gain all the way down for the Type Rs). If youre sitting in the front, youre blown away by the sound quality...but thats because its coming from the Infinities. As you get to the back of the car, sound quality fades. I really do pitty the people in the back seat as they are really missing out. Because of the limits of the car, only certain speakers will fit. Unfortunately, this is probably the best of those that do...or at least the best rated. Sure, these give off a little bass, but I wouldnt rave about it. They distort easily and are not crisp/clear. The difference is likely that it is a 2-way speaker rather than a 3-way, but still, these babies are lacking...mostly in the extremes. Fortunately, Im the driver, so I get to enjoy the bliss of hearing bass in the back but the mids and highs from the front. The setup works because what the Rs lack is made up for with the Infinities, but for such an expensive set of speakers, they are really wanting. If you are amping and going for great sound quality, go for Infinities if they can fit. Alpine is simply outclassed, and overrated.

Pros:

Cons:
Written by: Anonymous from charles town, wv on August 23, 2006
these were the first pair of speakers i bought and i love them they sound great and were easy to install nothing wrong with them

Pros:

Cons:
Written by: DRobinson from Wells Maine on August 18, 2006
I bought a set of these 6x9 type Rs one year ago this month and i blew a coil and i wasnt even running them off an amp. Before this happened i bought the 6.5s for the doors and i just bought an amp and another set of 6x9s. Im thinking of you buy these you need an amp or you will ruin them like i did. Correct me if im wrong. Also they sound sick even without an amp, is it worth investing in the amp or...?

OVERALL these speakers are top of the line for sound quality.

Pros:

Cons:
Written by: roll4life27 from ohio on June 27, 2006
1999 Honda Civic
Crutchfield Customer Review
(
What's this?
)
First off I was skeptical of buying the speakers, but now that ive installed them Im glad I did. They sound really good and have great bass. You can defidently notice a difference in sound quality from the factory speakers. I have them powered with an alpine head unit, which allows the speakers to be as loud as i like for my taste. Overall highly recommened!

Pros:

Cons:
Written by: Chase from Centennial, CO on June 20, 2006
1990 Chevrolet Blazer S10
Crutchfield Customer Review
(
What's this?
)
These speakers are awesome. I replaced my old 6x9's in my 1990 Chevy Blazer, and couldnt be more satisfied. Not only do they sound so much better than my old stock speakers, but Crutchfield's guides and service were great additions to my purchase. Everything arrived right on time, and installtion was easy with the right tools.

If you're looking for some of the best replacement speaker values out there, look no further. These are worth every penny and then some. (I'm glad i went with Crutchfield, because these were priced at $176.00 locally, and they wouldn't have come with custom grillers or speaker wire adapters etc. for free)

Thanks Crutchfield, you have another satisfied customer.




Pros:

Cons:
Written by: ruben from Sacramento, CA on June 11, 2006
Crutchfield Customer Review
(
What's this?
)
All I can say is these speakers rock, But you have to push them with A good AMP!!!

Pros:

Cons:
Written by: inphluence from North Hills, CA on March 27, 2006
excellent bass for a set of car speakers. worth every penny.

Pros:

Cons:
Written by: Wayne from DC Metro Area on September 12, 2005
I just upgraded to these after having the Alpine Type-S 6x9's. I have to admit that while the highs aren't quite as clear as the three way S speakers, the overall sound quality is great. The low's are much more pronounced and it still picks up the highs pretty well. I have these coupled witha pair of Rockford Fosgate 6.5's in the doors and together I get all of the highs and low's I need for right now. A great speaker, and the price is much better than what you'd find in the store... even with the shipping and handling.

Pros:

Cons:
Written by: Christian from South Bend, IN on May 1, 2005
I'm powering these with a Profile 100watt RMS amp and these speakers perform extremely well. Like others have said running these with an amp is where you'll get great bass we are all talking about. I originally had these running of my Pioneer DEHP7700 and the amp made quite a difference. I compared these to Audiobahn's 2092N 6x9s that boast a higher sensitivity, lower frequency response and higher power rating. When I compared them side-by-side the Audiobahn's would break up from the bass way before the Alpines. The Alpines not only handled the low end better but punched out a clearer sound at high volume. The Audiobahn's became muddy. I'm extremely pleased with these speakers. Especailly for someone like me who doesn't want to invest in subs, these speakers deliver the full package: clear highs and enormous lows.

Pros:

Cons:
Written by: Ultimate from Somewhere on April 20, 2005
I just recived these not too long ago and they hit hard. These have enough bass to shake my car without my subs on. Also if you have these, I recommend that you get an amp for these. Go with the Kicker KX650.4 amp and listen to them pound. Thats what these are connected to and they are nice. These speakers need an amp. If you don't have an amp, you aren't getting the real power of these speakers.

Pros:

Cons:
Written by: Matthew from Little Rock, AR on April 11, 2005
Crutchfield Customer Review
(
What's this?
)
These speakers have great low and mid range sound quality, but become a little muttled as you up the volume. Still they are a welcomed addition to anybody's rear soundstage, and are well worth the price.

Pros:

Cons:
Written by: Bogdan from Burbank, IL on April 2, 2005
1996 Honda Accord LX
Crutchfield Customer Review
(
What's this?
)
These things are great have a pretty good amount of bass and hi's are very good, glad i bought these.

Pros:

Cons:
Written by: Joe Liu from New York City on March 5, 2005
Good price with excelent power handling.The sound quality Lound and Clear and the Size Fits Perfect.


Pros:

Cons:
What's in the box?
Two 2-way speakers
2 Grilles
2 Plastic bottom-mount adapter rings
8 Self-tapping screws
8 Machine screws (each screw has a lock washer)
8 Speed clips
8 Flat washers
8 Lock washers
8 Hex nuts
Warranty sheet
"Important Notice!" sheet
Product Research
Features
Multi-layer Pulp Woofer Cones: Each speaker features a multi-layer pulp cone, for maximum strength, powerful bass and superior musical detail. For a smoother response and improved durability, the woofers use rubber surrounds.
1" Silk Dome Tweeters: Each speaker uses a 1" silk dome point source tweeter for better sound quality with less distortion. The unique design of the point source tweeter eliminates any cross cancellation between woofer and tweeter, and aligns the sound waves, for smooth sound performance.
Our Product Research Team
At Crutchfield, you'll get detailed, accurate information that's hard to find elsewhere. That's because we have our own in-house Product Research team. They verify what's in the box, check the owner's manual, and record dimensions, features and specs. We stay on top of new products and technologies to help people make informed choices.