Alpine SPS-400
Type-S 4" 2-way car speakers
Item #: 500SPS400
This item is no longer available.
Original Price: $69.99 pair
Need help?
Does it fit my car?
Select your car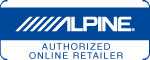 Alpine combines outstanding materials with superior construction to create their Type-S Series speakers. Upgrade your factory speakers with these Alpines, and they'll fill your vehicle with high-fidelity sound at a reasonable cost.
The SPS-400 4" speakers use strong, lightweight polypropylene-mica woofers to handle the lower frequencies. Air-injected rubber surrounds keep cone movement under tight control, eliminating distortion and enhancing bass. Stamped steel frames provide rugged support for these speakers, and their low profile allows them to fit in more factory locations.
The 3/4" silk dome tweeters play your high notes smoothly and comfortably with no hint of harshness. These efficient Type-S speakers will sound great with a low-powered factory radio, but they're also made to handle the high power output of an external amplifier. Grilles are not included — factory grilles are appropriate for most installations.
Priced per pair
Note: Sorry, Crutchfield cannot ship Alpine products to Guam or Puerto Rico.
Product Highlights:
4" 2-way speakers (pair)
polypropylene-mica woofer cone with air-injected rubber surround
3/4" silk dome tweeter
power range: 2-45 watts RMS (140 watts peak power)
frequency response: 97-22,000 Hz
sensitivity: 86 dB
top-mount depth: 1-13/16 "
warranty: 1 year
Alpine SPS-400 Reviews
Average Customer Review:
10 Reviews
---
Written by: GW from New York on February 1, 2011
1975 Mercedes-Benz 450SEL
Crutchfield Customer Review
(
What's this?
)
I installed the SPS 400 series as a factory replacement front speaker system for a
vintage Mercedes Benz . What a difference they make ! The highs are crisp and clean
and their bass handling capacity is more than sufficient for a 4" speaker.
Installation was pretty simple. Original speaker grills are used as no replacement grills
are supplied and fitment is not affected. I've yet to be less than satisfied with Alpine
audio equipment I've purchased and Crutchfield helps make the experience even more
satisfying with professional assistance.

Pros:

Cons:
Written by: Silky D. from Columbus, OH on January 21, 2011
I just want to point out that the tweeters do not swivel on this model as described. It even says they do on the Alpine website. I called their tech support and they confirmed... No swiveling on the SPS-400!


[Editor's Note: Thanks for bringing this to our attention. You are correct and we have corrected our database.]


Pros:

Cons:
Written by: brooklou from Hollywood, Fl on December 20, 2010
Crutchfield Customer Review
(
What's this?
)
I installed these in the rear doors of my 2004 Silverado. Sound great and installation
was easy. Just had to drill a few holes for the mounting plates that were provided. When
I ordered these the sales tech recommended bass blockers and I am glad he did. I am
running a Sony head unit without an amplifier and there is more than enough power.
Along with the Alpine SPS600's I installed in the front doors the improvement in sound
and quality is very noticeable.

Pros:

Cons:
Written by: TOYZ4221 from San Antonio on December 16, 2010
Crutchfield Customer Review
(
What's this?
)
Owning a Jeep Wrangler, the factory sound is terrible. I have been upgrading the
system with an Alpine stereo and just added these front speakers. It was nice to add
something other than the factory 4x6 speaker. The installation was a breeze and the
sound is nice and clean. I plan on adding the type r 5.25 in the overhead and the type r
6x9 s soon and installing an amp to power them. Cant wait to get the rest of them in.
Driving with the top down and trying to listen to the factory stuff at 65mph really sucks.
The price here at crutchfield is great and will be getting my next purchases through
them.

Pros:

Cons:
Written by: Michael from San Marcos on May 20, 2009
Crutchfield Customer Review
(
What's this?
)
I replaced one of the dash speakers in my Boxster with this unit. For comparison, I left the other stock speaker in and ran the stereo. I was surprised to find that the stock speaker was much better--from a clarity and brightness standpoint.

Pros:

Cons:
Written by: Brent from Lodi, Ca. on May 10, 2009
2005 GMC Sierra 1500
Crutchfield Customer Review
(
What's this?
)
Bought these speakers to replace the ones in the rear door of my 05 GMC Sierra with the Bose system, and to compliment the new Alpines in the front doors. These speakers are small compared to the ones in the front door, but then again it is a small space in the rear doors. These speakers sound really good for their size. Better than the Bose speakers they replaced, not by an enormous amount, but definetly worth the price. The only bad thing is pulling off the inside rear extended cab doors to get to the speakers. No regrets buying these speakers, and would buy again. Have all Alpine speakers in my truck, and couldn't be happier.

Pros:

Cons:
Crisp as Kentucky Fried...
Written by: hermano de musica from Vacaville, CA on November 11, 2008
I listen to a lot of different music, from swing to rock to rap. I was very skeptical about purchasing theses as I know that components are so much more efficient than coaxials. I decided to put them in my doors anyhow and I was surprised at the difference it made. The highs sound as crispy as fried chicken and make my old speakers look like cell phone speakers. The highs and mids are flat and will not wear out your ears if you listen for long periods at a time.

There is no doubt in my mind that components are superior but these handle my highs just fine for the front as I have Type-S components in the rear.

Pros:

Cons:
WOW! What sound for so small....
Written by: Jeffrey from Glen Allen, VA on October 26, 2008
2000 Nissan Quest
Crutchfield Customer Review
(
What's this?
)
I added these to the rear of my Nissan Quest Van and for such a small
speaker they really put out wonderful highs and mids to go along with a 6"
sub. With the compliment of 6x8 Pioneer 4ways in the front, the Quest is
really a pleasure to drive now. These are really powerful speakers to be so
small. Thanks to Crutchfield for all your help on answering my questions.
There is no reason to buy from anyone else. Crutchfield you're the
greatest.....

Pros:

Cons:
Written by: Joseph from Chicago, IL on August 28, 2008
1988 Ford LTD Crown
Crutchfield Customer Review
(
What's this?
)
I installed these in the dash of my 1988 Crown Victoria LTD. They sound great! Nice smooth extended top end, and decent low end for the size. It is rare to find a car speaker that can reproduce orchestral music without being harsh or grainy. They can also play hard driving rock with ease as well. These are really exceptional speakers, and provide a huge improvement over stock speakers. I would also recommend replacing your receiver to get the full benefit. I installed a Pioneer receiver, and it mates very well with these Alpines. I also installed Pioneer 6x9's in the back. The top end of the Pioneer speakers is pretty lousy (harsh and grainy) but the low end is superb, and that's all I am looking for from the rear speakers anyway.

I highly recommend these speakers! At this price with everything you need to install them, it's a no brainer!


Pros:

Cons:
Written by: bryan from Kissimmee, FL on August 20, 2008
1987 Mercedes-Benz 260E
Crutchfield Customer Review
(
What's this?
)
waz a good purchase. works well!!!!!

Pros:

Cons:
What's in the box?
Two 2-way 4" speakers
Two 4x6" speaker adapter brackets
Two 12" lengths of speaker wire (each length of speaker wire has quick-slides on one end and bare wire on the other end)
8 Self-tapping screws
8 Speed clips
8 Machine screws
2 Strips of self-adhesive foam
Warranty sheet
"Important Notice!" sheet
Product Research
Features
Poly-Mica Cone: Each speaker features a Poly-Mica cone. Mica adds strength and heat resistance to polypropylene, resulting in reduced distortion and improved reliability.
Air-injected Rubber Surrounds: For a smoother response and improved durability, the woofers use air-injected rubber surrounds.
Silk Dome Tweeters: Each speaker has a 3/4" Wide-Range Silk Dome Tweeter for smooth high frequencies.
Highly Efficient Design: The SPS-400's high-efficiency design allows the speaker to be run off of your factory or aftermarket head unit, resulting in an easy system improvement for many vehicles requiring a 4" or 4x6" speaker.
Shallow-Design: The Alpine SPS-400 features a stamped steel shallow frame. This shallow mounting design allows for easier installation in a wide range of door panels giving you a perfect fit.
4x6" Compatibility: The speaker comes supplied with a 4x6" speaker adapter bracket which allows you to mounting the SPS-400 in factory 4x6" locations.
No Grilles: No grilles are included with this speaker.
Our Product Research Team
At Crutchfield, you'll get detailed, accurate information that's hard to find elsewhere. That's because we have our own in-house Product Research team. They verify what's in the box, check the owner's manual, and record dimensions, features and specs. We stay on top of new products and technologies to help people make informed choices.