Alpine SPX-17REF
Type-X REF Series 6-3/4" component speaker system
Item #: 500SPX17RE
This item is no longer available.
Original Price: $399.99

Need help?
Does it fit my car?
Select your car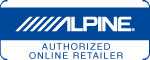 Alpine Type-X REF Components
Alpine designed their Type-X REF Series component speakers to reproduce your music with the same accuracy and fidelity as speakers used in recording studios. You'll hear your music exactly as it was recorded — nothing more, nothing less.
---
Aluminum woofers
The SPX-17REF component speaker system uses precision 6-3/4" woofers with sturdy cross-ribbed aluminum cones to deliver the bass, drums, and vocals with an impressive kick. Tough, synthetic rubber surrounds keep the cones under tight control, and the strong cast aluminum frames ensure uncolored sound and long-term reliability. Alpine includes plates that allow you to mount these woofers in oval 5"x7" and 6"x8" speaker openings.
---
Ring dome tweeters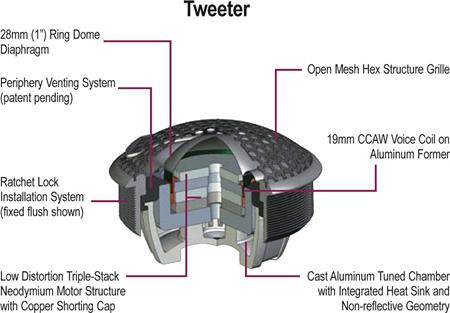 The 1" ring dome tweeters broadcast delicate high notes and overtones with extreme accuracy, bringing your music to life without a hint of shrillness. Alpine includes a mounting bridge that allows you to mount the tweeter directly to the woofer, so you won't have to cut any holes if your car has no factory tweeter locations.
---
Crossovers control and protect
The external 2-way crossovers feature 4-level tweeter control, so you can dial in the right sound for your vehicle. Biamp connections allow you to amplify your tweeters and woofers separately, and tweeter protection circuitry guards against damage from overpowering.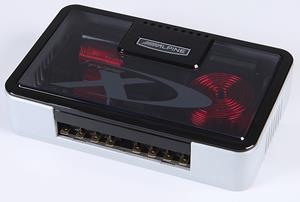 Product Highlights:
component speaker system includes 2 woofers, 2 tweeters, and 2 crossovers
6-3/4" aluminum woofer with hi-roll rubber surround
1" ring dome tweeter
2-way external crossover network with 4-level tweeter control
mounting bridge mounts tweeters directly to the woofer
4-ohm impedance
power range: 8-75 watts RMS (225 watts peak power)
frequency response: 35-40,000 Hz
sensitivity: 88 dB
top-mount depth: 2-9/16"
includes 5"x7"/6"x8" mounting plates
warranty: 1 year
Why install component speakers?
A component speaker system gives you the best possible performance from your car audio system. A system consists of separate woofers, tweeters, and crossovers, each designed to cover one specific range of frequencies. As separate components, the woofer can move freely to deliver more powerful performance, while the tweeter can be custom-mounted in a better spot up closer to your ears, revealing a whole new world of detail. Separate crossovers are far superior to the simple filters wired into full-range speakers, so the components work together for smoother, more focused sound.
Alpine SPX-17REF Reviews
Average Customer Review:
3 Reviews
---
Written by: drmeerkat from Little Rock, AR on June 23, 2009
These speakers come with MANY different mounting options for the tweeter (surface, flush, coaxial-style) as well as the woofer. Careful with how hard you torque the screw, as they are painted and it is easy to turn too hard and chip paint. Construction is otherwise very solid. The crossovers are large, so make sure you have room for them (look up the measurements before you buy). They can be bi-amped for those so inclined by simply taking off the jumpers that join the input channels.
As to the sound, they have a much smoother, less fatiguing sound to them than the components and lower end alpine coaxes they replaced. They have more midrange detail and give nice staging in my stock locations. I used two pairs (audiophiles hush, I like it that way) in the front component locations (woof and tweet separate) and the rear quarter locations (in coax mount) respectively. They are run from an Alpine IDA-X100 to the imprint processor to an Alpine PDX 4.100 individually rated at 123 watts per channel. They are hungry speakers, but if fed well, they can really sing. Very linear per the imprint process before they are even eq'd (if you pull back on the tweets a hair with the jumper block - there are 4 levels to choose from). Midbass had slightly less volume overall (but also may be due to being more precise and less muddy) vs. the components, but if you aren't giving them enough juice, they will sound anemic.

Pros:

Cons:
Written by: joseph from new york, ny on October 21, 2008
Great speakers. I'm powering them from a Sony 820 IP receiver and they
sound great. The bass is really tight and tweeters are smooth and can be
very loud. I can't wait to hook them up to a 75 W amplifier.

Pros:

Cons:
Great sound quality with fairly neutral response across frequency spec
Written by: Todd from US on September 13, 2008
Crutchfield Customer Review
(
What's this?
)
Bought these speakers looking for neutral response across the frequency spectrum. Although the mids lack a little mid-bass (marginal EQ adjustment required), the tweeters are exceptionally smooth and provide the right amound of detail with no distortion, even at moderate volume levels. I am not one who likes exceptionally bright/harsh tweeters and these fit the bill nicely. Although I've not tried the PRO series, if you're considering those, you might want to try these as well as a more cost-effective alternative. I'm powering them at 75Wx2.

I did have one issue: the passive crossover module was "buzzing" considerably (crossovers mounted adjacent to speakers in vehicle doors). Finally tracked it down to the tweeter protection bulb on the crossover vibrating against the crossover circuit board. A strategically-placed piece of foam tape took care of the problem.

Pros:

Cons:
What's in the box?
Two 6-3/4" woofers
Two 1" tweeters
2 Crossover Networks (with clear plastic covers)
2 Grille frames
2 Grilles
Two 5x7/6x8 Speaker adapter rings
Two 6-3/4" Speaker adapter rings (includes GM/Chrysler 6-3/4G)
2 Coaxial tweeter bridges
2 Flush-mount tweeter cups
2 Swivel spacers
2 Flush mount cup bases
2 Flush-mount tweeter retention rings
OEM application tweeter bracket
Sixteen 1" Self-tapping screws
Eight M4x10mm Machine screws
8 Speed clips
2 Self-adhesive foam gasket strips (1/2" x 1/4")
8 Crossover jumpers (6 installed)
1.5mm Allen wrench
Installation notes
Amplifier notice
Warranty sheet
Product Survey card
Product Research
Woofers
Tweeters
Crossover Network
Woofers
Cast Aluminum Frame: The woofers feature a cast aluminum frame. The frame is lightweight, yet rigid, to resist flexing during long cone excursions to deliver powerful bass. The frame contains a heat transfer motor/frame coupling to keep the voice coil cool. The tinsel leads are woven directly into the spider for ultimate durability.
Cone Construction: The woofer uses a cross-rib aluminum cone. The ribs both strengthen the cone and help break-up major resonant modes. A convex aluminum dust cap further reinforces the cone while keeping mass low.
Surrounds: The speakers use patent-pending NBR (Natural Butyl Rubber) surrounds. This design and material lets the woofer motor structure maintain stable suspension integrity at any drive level. The natural butyl rubber surround also features Edge Reflection Control to further prevent resonant modes within the suspension system.
Motor Structure: The SPX-17REF's woofers neodymium magnets allow a shallow mounting depth and a narrower motor structure, for easier installation.
Mounting Options: The woofers fit standard 6-3/4" applications, and also include 5x7/6x8 adapter plates and multi-hole 6-3/4" adapter rings to fit a wide range of vehicles.
Tweeters
Construction: The tweeters use ring dome technology; which moves the voice coil closer to the center of the moving mass for added stability, control, and dynamic response. The triple stack neodymium magnet structure offers high efficiency and low distortion. The back of the tweeter has a non-reflective cast aluminum tuned air chamber to increase SPL and dynamic response. A special tweeter bridge adaptor allows you to convert the woofer and tweeter into a coaxial speaker.
Mounting Options/Dimensions:
| | | | | |
| --- | --- | --- | --- | --- |
| Mounting Option | Mounting Depth | Mounting Height | Cutout Diameter | Frame Diameter |
| Swivel-Flush Mount | 0.739" | 0.414" | 1.824" | 1.979" |
| OEM Bracket | 0.457" | 0.414" | 1.786" | 2.406" |
| Coax Mount | 2.350" (top mount) | 1.248" | 5.278" | 6.03" |
Crossover Network
Construction: The crossover network has four tweeter level settings for fine tuning, high-grade MKT capacitors, and heavy gauge air core inductors. A tweeter protection and load optimization circuit further aid the performance.
Bi-Amp Inputs: The speakers can be powered by a single input to the crossover or Bi-amplified. The crossover's default connection is a single input, using two solid jumper bars to link the input signals. To bi-amp the speakers, you will need to remove the jumpers and connect the woofer and tweeter input signals separately.
Inputs/Outputs: The crossover inputs and outputs are 0.187" wide male quick-slide terminals. Wire is not included with the speakers.
Dimensions:
Width: 5.760"
Height: 1.394"
Depth: 3.598" (plus wiring)
Our Product Research Team
At Crutchfield, you'll get detailed, accurate information that's hard to find elsewhere. That's because we have our own in-house Product Research team. They verify what's in the box, check the owner's manual, and record dimensions, features and specs. We stay on top of new products and technologies to help people make informed choices.