Why Choose Crutchfield?
Deep discounts on car installation gear
We offer vehicle-specific installation instructions, dash kits, wiring harnesses, and speaker accessories at deeply discounted prices with car stereo and speaker purchases. Available for most vehicles.
Learn more
Trusted since 1974
Our customers have trusted us with their business, and they've helped us win awards for our service.
Check out our most recent awards
Factory-authorized dealer
The manufacturer's warranty always applies.
See more details
Alpine SWE-1243
Type-E 12" single 4-ohm subwoofer
Item #: 500SWE1243
This item is no longer available.
Original Price: $75.95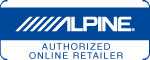 Affordable Alpine Type-E subwoofers will fill up your ride with big bass without draining your bank account. These low-profile subs handle plenty of power, and still use the same tried-and-true design that's made this line so popular with budget-conscious bassheads.
The 4-ohm SWE-1243 12" subwoofer handles up to 250 watts RMS. Alpine treats the two-layer pulp cone with Kevlar so it won't buckle or distort under heavy use, while the tough Santoprene rubber surround keeps your cone under control for more accurate bass. Extra venting maximizes air flow through your speaker, dissipating heat and increasing your sub's reliability. The heavy-gauge, stamped steel cage holds its shape through the most relentless pounding, so your bass stays tight.
Two trim options allow you to hide your mounting hardware. Use the gasket cover for a simple, unadorned look, or frame your sub with the impact-resistant protective grille.
Get a great deal on this sub when you put together a system. Check out this Alpine dual 12" bass package.
Product Highlights:
12" 4-ohm subwoofer
Kevlar® treated pulp woofer cone with Santoprene rubber surround
dual oversized Nomex® spiders
frequency response: 27-1,000 Hz
power range: 100-250 watts RMS
peak power: 700 watts
sensitivity: 86 dB
top mount depth: 5-11/16"
sealed box volume: 1.0-2.0 cubic feet
ported box volume 1.25-2.5 cubic feet
warranty: 1 year
What's a component sub and why would I want one?
A component sub is simply a speaker that's designed to reproduce bass once it's installed in a compatible enclosure. Think about the impact of a movie soundtrack in a big theater or even in your own home HDTV setup. A component sub can add the same kind of power to the music in your car. And a car sub is not all about the boom that you hear on a street corner (although that's cool too) - you can pair a component sub with your choice of enclosure to get bass just the way you like it, from tight and punchy to fat and loose. And once you experience music in your car with a well-tuned subwoofer, you'll never go back.
Alpine SWE-1243 Reviews
Average Customer Review:
20 Reviews
---
Written by: grandmainmt from Forsyth, MT on February 26, 2012
Crutchfield Customer Review
(
What's this?
)
"Coolness Factor"

Build Quality

Ease of Use

Sound Quality

Value
5 Stars, the people at Crutchfield were so very helpful, the subwoofers have made my grandson's day!! He loves them, he definitely has the coolness factor!!

Pros: Easy to install, awesome sound, reasonable price

Cons: None
Written by: Steelersfan from MS on February 24, 2012
Crutchfield Customer Review
(
What's this?
)
"Coolness Factor"

Build Quality

Ease of Use

Sound Quality

Value
Wow! What can I say! These babies whoop harder than the Alpine subwoofers I bought 8 years ago! A Crutchfield advisor put together a package that was just what I was looking for. I went to an audio dealer to get them hooked up. It took a while, but my car finally got hooked up. The first time I cranked up the radio, they beat pretty hard, but when I turned up the line out adapter, wow! Rearview mirror shaking, car shaking, it was like thunder in my car! Didn't think I would get that type of thump considering the price of these things, but wow! Get the right box along with proper power supply from an amp and you'll be all set. I'm gonna go blast my car now! Crutchfield is the absolute best! I've bought three sound systems from them now!

Pros:

Cons:
Written by: HansS from South Kingstown, RI on February 10, 2012
Crutchfield Customer Review
(
What's this?
)
"Coolness Factor"

Build Quality

Ease of Use

Sound Quality

Value
Defiantly worth the price! A must buy for a single 12" subwoofer upgrade

Pros: Loud and great quality

Cons: Nothing I have found to be negative
Written by: sal from clarks ne on February 2, 2012
Crutchfield Customer Review
(
What's this?
)
"Coolness Factor"

Build Quality

Ease of Use

Sound Quality

Value
I like it great Quality....Alpine makes great products...

Pros:

Cons:
Written by: AJC from Boston, MA on January 18, 2012
Crutchfield Customer Review
(
What's this?
)
"Coolness Factor"

Build Quality

Ease of Use

Sound Quality

Value
Great quality sound and super fast shipping!

Pros:

Cons:
Written by: Zach from Fredericksburg, Va on December 29, 2011
Crutchfield Customer Review
(
What's this?
)
"Coolness Factor"

Build Quality

Ease of Use

Sound Quality

Value
I bought 1 of these to replace my incredibly old system that consisted of 2 12s from the 80s in a truck box. I put it in a sound ordnance box and am running it with a sony amp. Despite the fact that pretty much every part of my system is low end the sub still sounds great. It hits decently hard and the bass is clean. Its all i want in a sub. oh, and its cheap

Pros: Price, Sound, Looks

Cons:
Written by: JT from Long Beach, CA on October 23, 2011
Crutchfield Customer Review
(
What's this?
)
"Coolness Factor"

Build Quality

Ease of Use

Sound Quality

Value
I'm running 2 of these subs off 1 Rockford Fosgate mono amp (P300-1) and these subs sound great and move a lot of air! Used in a Sound Ordnance dual sealed enclosure (BB122-100S). Great Bang for the Buck!

Pros: Great sound quality and highly efficient subwoofer!

Cons:
Written by: Ryan from Newark, NJ on May 9, 2011
I have this sub (1) in a sealed box in a 2001 Nissan Pathfinder w/factory Bose
system running off of a JVC HD series unit and an old school Rockford Punch 300s
powering the sub. For one sub, it really makes the Bose system sound better. You
cannot go wrong with these subs. Buy two to get more bang for the buck.

Pros:

Cons:
I am caught in awee over 2 of these beautiful subs...
Written by: evoxbeck from Birmingham, AL on March 29, 2011
Crutchfield Customer Review
(
What's this?
)
Tuesday March 22nd I put money in my bank for two of these subs.

I called an advisor, discussed my cars situation, what 12's I had in my car now.
He led me to how to setup the subs when I got them, although I know how I
need my amp to sub connection for my cars power sake. He told me he would
follow my purchase and send me emails according to my order, as happened.

As soon as I woke up on Wednesday I ordered two of these Alpines(5:15am). At
10:23am I had an email stating that my subs were shipped from the
warehouse. I was shocked..

I hooked the two subs up after work on Friday. On Sunday on my way to work,
my right sub hopped out of its slot at a slant. That evening my co-worker and I
redid my box. Put 12 screws in each sub. With Silicone Sealant under where
the rubber around the subs metal casing sat. Applied the silicone where the
screws for my plexiglass sits and put in larger screws so the plexi would be
sitting perfectly snug.

I have been so happy since we did the sealant. It just sounds amazing.

My 1997 Saab 900SE 2.0t has never sounded better and turned as many
peoples heads, aggravated and shocked as well.

I loved the service from Crutchfield and am looking into replacing my Kac-
8103D through Crutch, Thanks!
Ryan

Pros:

Cons:
Written by: Chris from missoula,mt on May 29, 2010
Crutchfield Customer Review
(
What's this?
)
Don't let the other reviews discourage you. These subs hit hard. They sound better in a ported box than a sealed and they are handling everything that my Rockford P300.1 can put out. Typically if you blow speakers you are doing one of three things 1. overpowering them 2. incorrect wiring 3. Incorrect OHMS. Always wire subs and amps according to the manufacture specs. Just because you have a pro hook your boom system up doesn't mean they won't make mistakes.

Pros:

Cons:
Written by: brandon from Illnois on April 23, 2010
Crutchfield Customer Review
(
What's this?
)
This was my first subwoofer buy. i bought 2 of these with the mrp 500. Got them and was really impressed with them for a while until they started falling apart. Poor manufacturing and dont take much power at all. I had to send the first amp back and then 2 of the subs back for replacements. good sound just bad product from Alpine. On the other hand Crutchfield made it very easy to return these subs and such.

Pros:

Cons:
Written by: Anonymous from Houston, TX on April 19, 2010
This is a great little sub, sounds great and looks really nice. the only problem is if you hook it up to the lowest grade Alpine mono amp it will blow in about a week. I don't know why Alpine thought "Hey, lets make a sub that is over-powered by a small breeze" but they have and this is it. If you attach this to a mono amp PLEASE don't use polyfill in your box.

Also watch RMS ratings.

Pros:

Cons:
Written by: octavius from richmond va on March 14, 2010
Had a jl audio 300/2 running stereo 150 per channel...they blew in 3 weeks.
Profressional installation I should mention. Also bought the recommended box from
crutchfield (bass slammer). If your using a 100 watts or less per sub, go for it...but
anything more and you'll be very disapointed. As a credit to crutchfield they're customer
service and warranty are top rate.

Pros:

Cons:
Written by: Droopy from Conncticut on June 7, 2009
Crutchfield Customer Review
(
What's this?
)
Upgraded to two of these from my kenwood KFC-W3011 and all i can say is WOW what a difference, these things hit like a good sub should, never used alpine before and thought i would give them a shot. Now i dont think i will get anything else. Highly Recommended for people with a budget, cause you will get the most bang for your buck.

Pros:

Cons:
Written by: Seth from Muncie, Indiana on April 29, 2009
Crutchfield Customer Review
(
What's this?
)
I just bought two of these, hooked them up in a dual ported box, and these are ridiculously loud. I have amd running 300 watts rms to each, have the bass on zero, and these subs hit extremely hard. I would definately recomed these to anybody who is looking for great bass at a great price.

Pros:

Cons:
Written by: willoughby from st.louis mo on April 27, 2009
Crutchfield Customer Review
(
What's this?
)
HI ! My name is willoughby the alpine swe-1243 are the best out there ! I'm very impressed whit the sound and quality of the speaker . I have A custom sealed box with Alpine mrp-m850 sub amp @ Alpine mrp-f550 4ch amp ! The subwoofer play the low notes perfectly . And hit very hard notes great ! I am very glad that I have bought these subwoofer speaker . For anyone how looking for the best hitting hard bass you can't go wrong with these alpine subwoofer !!!

Pros:

Cons:
Written by: Smerrills from Motley, MN on March 12, 2009
Just recently bought one of these on sale. And wow, am I impressed. I've always been partial to Rockford, or Pioneer mainly because of their high street credibility. But I've gotta say, I'm glad I listend to a few friends of mine who have always sworn by Alpine. I remember back when Alpine was the most expensive, and ''need to have'' car stereo appliance to have. They were the high end of quality and performance for car stereos. I'm glad to experience the quality for myself. I have just one, and my sound is astonishingly different. Where my other sub used to be muddy, and missing several key tones, this sub plays through them all. From the hardest hitting drum to the soft dulcet tone of a long played bass note. It's the best subwoofer I've ever bought, and it's not even been BROKEN IN YET. I can't wait to hear it's total sound range, once I find its sweet spot on my amplifier.

Pros:

Cons:
Written by: Rob from Detroit, MI on January 19, 2009
Crutchfield Customer Review
(
What's this?
)
I have 2 of these in a sealed box in the trunk, hooked up to an alpine mrp-m500, they are a great match!
Running this is an Alpine CDA-9884 (I like the sub control on the head unit)
These subs sound great!

Pros:

Cons:
Written by: ssgdukes from St. Louis, MO on November 7, 2008
This speaker really plays the low notes perfectly. I have 2 of these in a
sealed box being pushed by a PDX-1.600 and they sound incredible. They
are rated at 250 watts RMS but with the PDX-1.600 I am pushing over 300
watts RMS to them and they don't miss a beat. Great subwoofer for the
price I truly recommend this subwoofer to anyone looking to add some
bang to their ride.

Pros:

Cons:
Written by: ARNULFO from BAYTOWN,TEXAS (DIRTY BAY) on September 7, 2008
Crutchfield Customer Review
(
What's this?
)
this sub can bang bang bang!!! ok

on problem was the amp they told me to get the eclipse xa1000


get an amp with a little more power than that ok

Pros:

Cons:
What's in the box?
One 12" subwoofer
Rubber concealing ring (installed)
Black plastic grille
Type-E Subwoofer Application Guide (English/French)
Warranty card
Customer Care Registration card
"Important Notice!" note
Grille Installation diagram
Product Research
Features
Enclosure Compatibility
Features
Woven Fiber/Kevlar Reinforced Pulp Cone: This Alpine Type-E subwoofer features a two-piece parabolic woven fiber and Kevlar reinforced pulp cone. Kevlar adds strength and tear resistance to the woofer cone while maintaining the benefits of a pulp cone design. The lightweight cotton fiber design provides a faster and more dynamic response from the woofer.
Santoprene Rubber Surround: The high-excursion, tapered half-roll, injection molded Santoprene rubber surround is durable and resistant to the elements, resulting in a very reliable performance. The surround is specially designed to resist deformation that is common in woofers with wide surrounds. This design gives the surround more control over the woofer cone to reduce distortion and possible driver failure.
Progressive Nomex Spiders: This subwoofer utilizes a Progressive Nomex spider for stability and mechanical durability. The custom progressive roll gives the woofer a longer, more linear stroke with maximum centering and restoring force. Special edge control design and Nomex construction provide excellent tear resistance, strength and long-term reliability.
Voice Coil: The Alpine SWE-1243 features a 4-layer single voice coil made from 180-degree high-temperature wire wound on an aluminum bobbin.
Airflow Optimized Extended/Vented Pole: This SWE-1243 features an extended pole piece which provides optimum airflow for the woofer.
Custom High Strength Steel Basket: The frame is custom stamped from high strength steel.
Speaker Terminals: This Alpine Type-E subwoofer features a pair of heavy duty push-terminals on one side of the woofer's basket that will accommodate up to 8-gauge speaker wire.
Tinsel Leads: The Type-E subwoofer uses insulated 16-gauge stranded tinsel leads.
Gasket Cover: Alpine uses a Concealed Mount Gasket System to cover the mounting screws for a clean look. The black rubber gasket ring comes already installed on the woofer and needs to be removed before drilling the mounting screws (not supplied). The gasket ring then snaps back into place once the woofer is mounted.
Protective Grille: The Alpine SWE-1243 Type-E subwoofer comes supplied with a high impact protective grille. The black plastic grille snaps onto the woofer without the need for any additional hardware. The rubber gasket cover must be removed when using the grille. The grill also hides the mounting screws, as well as protects the woofer. The grille adds 0.9425" to the woofer's height (1.6875").
Enclosure Compatibility
Sealed Box Volume: The sealed box sizes recommended by Alpine range from 1.0 cu/ft to 2.0 cu/ft. The ideal recommended volume is 1.25 cu/ft.
Vented Box Volume: The vented box sizes recommended by Alpine range from 1.25 cu/ft to 2.5 cu/ft. The ideal recommended volume is 1.74 cu/ft with a 1-1/2" x 11-1/2" x 27" (long) slot port.
Our Product Research Team
At Crutchfield, you'll get detailed, accurate information that's hard to find elsewhere. That's because we have our own in-house Product Research team. They verify what's in the box, check the owner's manual, and record dimensions, features and specs. We stay on top of new products and technologies to help people make informed choices.