Alpine TUA-T500HD
HD Radio® tuner for select Alpine stereos
Item #: 500TUAT500
This item is no longer available.
Original Price: $199.99
Shop all HD Radio Add-on Tuners

Need help?
Does it work with my system?
Select your car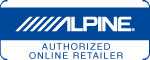 If radio's your thing, then it's time to check out the crystal-clear reception and improved sound quality that HD Radio technology brings to your favorite AM/FM broadcasts. With this HD Radio tuner and a compatible Alpine stereo, you can tune to participating stations to hear FM that approaches CD quality and AM that's as clear as analog FM.
Multicasting 
When you use the tuner with a 2007 Alpine CD receiver, you can tune in alternate channels being broadcast by many of the upgraded radio stations. Radio stations use these extra channels to provide you with different musical or informational content.
Your car's antenna plugs directly into this tuner box, which then connects to the Ai-NET changer port on your 2006-up Alpine stereo. Participating HD Radio stations can also broadcast artist info, song titles, and other text information, and this text will appear on the stereo's display. Dimensions: 7-13/16"W x 1-3/8"H x 7-7/8"D. Warranty: 1 year.
Note: Sorry, Crutchfield cannot ship Alpine products to Guam or Puerto Rico.
Alpine TUA-T500HD Reviews
Average Customer Review:
14 Reviews
---
Alpine HD Module Adapter (so-so)
Written by: Javi from Chicago's North Side. on September 20, 2007
Crutchfield Customer Review
(
What's this?
)
This is my setup:
Receiver: Alpine IDA-X001
HD Tuner: Alpine TUA-T500HD
iPod Cable: Supplied USB cable

All right so I bought this Alpine HD module because I wanted to clean up my radio receptions and I wanted to see if I can catch some of those extra HD2 radio channels, this is were the problem begins.

Alpine should of made the consumers and loyal fans aware that those extra channels you will not get with this Alpine TUA-T500HD module.

Other than this adapter module those what it says it does and that's about it.

Pros:

Cons:
Great, radio will never sound the same
Written by: Eddie from Houston,Texas on August 14, 2007
Crutchfield Customer Review
(
What's this?
)
I bought the HD Tuner to clean up my reception. Did not know much about HD radio until I checked out the HD radio web site. It was very informative and would recommend you visit the site before purchasing. Moreover, I was able to find out what stations and programming was available in my area. I am very pleased with the result and I have had no problems with reception. Radio now sounds just like I was playing a CD. Read the other reviews and it seems the people were upset because they could not maximize the tuner because it was not compatible with their head unit. I have an Alpine CDA-9883 and it was just plug and play. Terrific!! Highly recommend.

Pros:

Cons:
THERE IS NO WAY TO SWITCH OFF THE HD FUNCTION! BAD IN FRINGE AREAS!
Written by: TW from Hartford, CT on July 16, 2007
When you are in a fringe HD reception area the radio is unlistenable on AM and in some cases on FM.

THERE IS NO WAY TO SWITCH OFF THE HD FUNCTION! HELP!

On AM, the audio mutes for about 4 seconds while trying to reaquire the HD signal. It will switch back and forth trying to re-aquire the HD stream until it finally goes mute. This happens at night in even strong AM signal areas. Evidently the HD digital stream is extremely prone to interference by co-channel stations hundreds of miles away. HD (IBOC) on AM was a BAD idea!

On FM, if the stations analog program is not in sync with its HD1 program, (a problem with some radio stations) The constant switching back and forth between HD and analog will drive you crazy.

PLEASE ALPINE... FIX THIS PROBLEM!

Otherwise, I love my Alpine. And Crutchfield is the best. I've been a satisfied customer for over 20 years now!



Pros:

Cons:
Written by: hyfyguy from Agawam, MA on June 25, 2007
This HD tuner works very well ... Both on FM and AM ... It has great sensitivity and selectivity on both analog and digital broadcasts ... It performs better than ANY other HD tuner I've tested inclusive of home units. I have it paired with a CDA-9885 head unit ... which I also like. It's a great unit except for the illumination options! It's an excellent setup and you will NOT be disappointed ... Multi cast opens the floodgates to extra music selection on FM with all the extra "info" if the broadcaster is transmitting it. My ONLY gripes:
1. The Data cable is too long to use in the dashboard (which I couldn't possibly find a spare inch for in dash on my Grand Marquis) WAY TOO SHORT for trunk mount! ONLY 10 FEET ... A real pain! ... Under the seats was not an option in my situation either. 2. The unit does not supply analog RDS on FM ... something I require and had with my FORD OEM. 3. Digital/Analog reception is not manually switchable, which can be troublesome in some situations. All in all if you desire HD this is the best I've tested so far of Kenwood, Panasonic, JVC, Boston Accoustics (home), Sangean (home).

Pros:

Cons:
Written by: Dan from St. Paul, MN on June 20, 2007
Crutchfield Customer Review
(
What's this?
)
This is an excellent setup:
Head Unit:CDA-9883,
HD Tuner:TUA-T500HD
iPod Cable:KCE-422i

HD Radio:
I used to have a Kenwood radio that had the RDS capability (Unit displays station/Artist/Song/etc.) and missed that feature with the factory radio. I found that RDS is hard to come by now, disappointed I looked into HD radio and all those features are available through HD radio stations. I was also impresses with the amount of HD sations in my area and the multiple HD channels on the same frequency. It is a bit bulky but installation under the passenger seat was a cinch.

Overall: This setup works great.

Pros:

Cons:
HD2 Multicast - YES IT DOES!!!
Written by: AJ from Smyrna, DE on June 13, 2007
I'm forced to chime in since some reviews indicate HD2 (sub-channel) reception is not possible. The shortcoming is not in this HD Radio tuner, but in the head units. If you research the product manuals on Alpine's web site, you will find there are currently (at the time I researched it for my system) 6 or so units that will support listening to HD Radio AND receiving multicast channels. I have this unit hooked up to my CDA 9885 and I get multicast stations and love it.

Although this tuner is oversized, it is also very good. Transitions between analog and digital are completely seamless, and are noticable only because the sound quality goes way up. Almost like more instruments have joined the orchestra. And the integration is seamless as well, I only had to connect the tuner and the unit immediatly recognized the tuner and changed from displaying TUNER when I selected radio to HD Radio. The rest is done automatically. You'll have to check with your specific head unit's manual on how to select the different station/multicasts. Also each multicast can be selected as a preset.

Pros:

Cons:
Written by: Brian from Las Vegas, NV on April 29, 2007
Crutchfield Customer Review
(
What's this?
)
I purchased this unit along with the CDA-9883 unit. I was surprised at the sound quality of HD having never heard it before. I didn't realize how many stations there were in my area that were actually available. After listening to radio in HD it will be very difficult to listen to regular radio again. I will be purchasing another HD unit for my wife's vehicle as she is impressed with the clarity as well.

My only real complaint about this unit is the size. I don't understand why it requires such a large chassis for something as simple as "radio". The unit does supply all the neccesary extention cables needed for remote install though so I suppose Alpine already had that covered.

The sound quality makes up for petty things like chassis size though. The combination of this unit with the CDA-9883 is a great setup.

Pros:

Cons:
Written by: duece1981 from Dallas, Texas on April 3, 2007
I love my Alpine 9856 head unit. It is the best head unit I have ever owned. However, when I finally got my HD Tuner to go along with it things were shaky at best. Some of my friends that own JVC's KD HDR1 had fewer problems with reception than I did, (picking up HD signals.) Not to mention they are able to tune into simulcast or multicast signals as well. I originally paid $250 for this unit back in June of 2006. For this price Alpine could have included simulcast or multicast support on their HD Radio ready recievers.

Another problem with this unit is that when the TUA T500 HD fails to function ALL radio functions except for CD cease to work. You cannot find any radio signals at all. And to get them back you have to completely uninstall the unit from your head unit to get basic radio working again. This is a major inconvenience.

Also, my TUA T500HD went out on me this past month and I gave up and bought the KD HDR1 from JVC. For lack of multicast reception in MOST of the Alpine HD radio lineup and the rediculous price, I give it two stars. Very unsatisfactory when compared to the competition. I don't want to go back to basic radio at all, so I opted to purchase the JVC KD HDR1 unit with built in HD Radio and can tune into simulcast for less than the TUA T500HD by itself.



Pros:

Cons:
Written by: Todd from St. Louis, MO on March 28, 2007
The TUA-T500HD is compatible with 2006 head units and AV head units: DVA-9861, CDA-9857, CDA-9856, IVA-W200, IVA-D100.


**Multicasting is only available with the following head units: CDA-9883, CDA-9885, CDA-9887, iDA-X001, IVA-D105, IVA-W205.

THe Alpine site states that ONLY the above mentioned 6 models support MULTICASTING. Maybe this is why many people are having problems.

Pros:

Cons:
Multicasting is available on some new heads
Written by: Terry from Hartford, CT on January 17, 2007
Crutchfield Customer Review
(
What's this?
)
I've been holding off on a HD Alpine too due to the lack of multicasting. (HD1, HD2, etc.)

I was browsing the specs on the new 2007 Alpine CDA-9885 head unit and they say that, "In order to activate the digital radio functions described below, an optional HD Radio Tuner module must be connected through the Ai-NET bus." Multicasting is available on this unit. As a matter of fact, it supports up to 8 HD multicasting channels! (Never knew that there were more than two).

Right now I'm using a JVC which has multicasting. It's a decent radio for the money, but I miss my Alpine. The Multicasting was a must.

This is the wording right out of the manual. Bottom of page 9).

"Multicasting is the Ability to broadcast multiple program streams over a single FM frequency. This increases the amount and diversity of content choices. A maximum of eight multicast station channels can be selected on this unit."

WOOHOO! I'm ordering mine now!


Pros:

Cons:
Written by: Ashley from Arlington, Texas on January 11, 2007
I'm getting my boyfriend an Alpine headunit for his birthday and we decided on a CDA 9856. After readiny the reviews that it doesn't receive HD2 channels I looked into it. I called Alpine and they said this hd tuner DOES receive HD2 channels. The problem some of you might be facing is because the 2006 head units do not receive HD2 channels when you put them with the hd tuner. 2007 models do. Hope this helps :) It's not the tuner, it's the head unit.

Pros:

Cons:
Be careful what you buy, no HD2
Written by: TSMChicago from Palatine, IL on December 24, 2006
1. I find it amazing that Alpine would market an HD unit that does not receive HD2. Isn't this particular feature a major selling point for the whole HD radio thing?

2. I live in the Chicago suburbs and I am not impressed with the unit's ability to pick up certain HD stations. I could live in a fringe area or my antenna might not have been installed properly. The antenna was hidden under the front dash on the passenger side. It seems on my particular favorite, WDRV-The Drive, I only receive digital programming about half of the time. The transitions between digital and analog are totally seamless, however.

All in all the product does what it says it will and performs satisfactorly. I just wish Alpine would have been more upfront about the lack of HD2.

Pros:

Cons:
This tuner does not support sub channels..
Written by: Marc from Massachusetts on May 16, 2006
Crutchfield Customer Review
(
What's this?
)
I did not find this out until after I bought and installed the HD unit. Kevin from Philadelphia is correct, HD2 subchannels can not be received with this unit. I confirmed this with tech support moments ago. I stand by Alpine products but, if you want to get subchannels go with another tuner or wait for the next version of this product.

Pros:

Cons:
Written by: Kevin from Philadelphia, PA on May 13, 2006
Crutchfield Customer Review
(
What's this?
)
I purchased the HD Radio receiver for use with the IVA-W200 double din DVD head unit. I just had the HD Radio unit installed today, and it appears that you can not receive HD2 channels with this combination head unit/HD tuner. I tried everything, and the instructions dont really tell you anything. It is Friday night and when I called Alpine support earlier from the installers parking lot, but they were not available. I will not be able to contact them until Monday. Anyway, HD Radio does sound decently better than analog, but with all of the commercials, I cant really say that it is any better than XM Radio overall. I would say it takes about 4 seconds for the HD to kick-in after tuning onto a station. This is a bit of a pain because you kind of wait for the HD to kick-in and then find out you dont like the song, or worst, its a commercial. I think I made a mistake, I thought there were 2 additional stations on local radio (HD1 and HD2), but now I think HD1 is the regular broadcast (with commercials), and HD2 is a "new" station and most of them are commercial free, which I cant get. So basically after buying the HD tuner unit and having it installed, I get better sounding FM radio. I would have passed on the purchase if I would have known all of this up front. So far I can not find AM stations in Philly that broadcast in HD, but I personally dont listen to AM anyway. I will update this review after speaking with Alpine support if they can get my IVA-W200 to receive HD2 stations, at this point I dont see it happening. Im sure HD broadcasts will be standard in radios someday, but make sure if you go for HD Radio that youll be able to get HD2 stations from the equipment

Pros:

Cons:
What's in the box?
HD Radio Tuner
Power wiring harness
9.5' Ai-NET cable (has an Ai-NET connector on each end)
9.5' Antenna extension cable (has a male Motorola connector on one end and a female Motorola connector on the other end)
4 Self-tapping screws
2 Self-adhesive Velcro fasteners
Owner's Manual (English/French/Spanish)
Warranty card
Customer Care Registration card
Product Research
Features
HD Radio: HD Radio is digital FM and AM broadcasting, allowing you to enjoy your same favorite FM and AM stations with digital sound quality. The FM stations have CD-quality sound and AM stations sound as good as today's analog FM stations. In some cases, when reception is good, you can listen to programs in stereo with the digital AM broadcast.
Compatibility: This tuner is compatible with 2006-up Alpine head units that use the Ai-NET bus system.
CD Changer Pass-Thru: The HD Radio tuner uses the CD changer input on the Alpine head unit. If you also want to use a CD changer, there is a CD changer pass-through connection on the tuner, so they can be daisy chained together.
Inputs and Outputs
Left Side of Tuner:
Antenna: Motorola jack that connects to the head unit using the supplied antenna extension cable
Power: 4-pin jack for use with supplied power harness
Ai-NET Output: Ai-NET jack that connects to the head unit using the supplied Ai-NET cable
Ai-NET Input: Ai-NET jack that connects to an optional CD changer
Our Product Research Team
At Crutchfield, you'll get detailed, accurate information that's hard to find elsewhere. That's because we have our own in-house Product Research team. They verify what's in the box, check the owner's manual, and record dimensions, features and specs. We stay on top of new products and technologies to help people make informed choices.