Why Choose Crutchfield?
Deep discounts on car installation gear
We offer vehicle-specific installation instructions, dash kits, wiring harnesses, and speaker accessories at deeply discounted prices with car stereo and speaker purchases. Available for most vehicles.
Learn more
Trusted since 1974
Our customers have trusted us with their business, and they've helped us win awards for our service.
Check out our most recent awards
Factory-authorized dealer
The manufacturer's warranty always applies.
See more details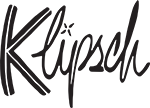 Bring "big theater sound" to your living room
With its ultra-high efficiency horn-loaded midrange and tweeter, and a massive, direct-radiating 15" woofer, the Klipsch Heritage Series Cornwall III easily delivers the full range of power and emotion behind your favorite records, music CDs, and concert videos. Originally designed as a "big brother" to the Heresy, the Cornwall III was first used as a center-channel speaker between two widely spaced Klipschorns. But this speaker's stunning performance allows it to truly stand on its own, providing a huge wall of sound that'll bring the house down. Once you've heard 'em, you'll never forget the sound of Klipsch's Heritage Series loudspeakers.
Classic Klipsch design
The Cornwall III's horn-loaded tweeter and midrange compression drivers give it exceptional sensitivity, low distortion, flat frequency response, and broad, controlled dispersion. This translates to unequaled power, detail, and dynamics, the hallmarks of the classic Klipsch sound. Its 15" direct-radiating woofer provides the kind of deep bass impact that you can really feel, as well as hear. The Cornwall III's high sensitivity also makes it a great choice for low- and medium-powered tube amps. Plus, dual speaker inputs allow bi-wiring or bi-amping for even better performance.
A hand-built beauty
This speaker looks every bit as good as it sounds, featuring a handsome, furniture-grade woodgrain veneer cabinet. Klipsch still makes the Cornwall III one at a time by hand in Hope, Arkansas. Each speaker is available in a beautiful Cherry, Walnut, or Black Ash lacquered finish, and includes a detachable riser base to raise it off the floor if desired.
Got wire?
Most speakers don't include any. Learn about choosing and installing speaker wire at the Crutchfield Learning Center.
Shop our selection of speaker wire.
Please note:
Klipsch Heritage Series products are built to order, handmade in the USA at their Hope, Arkansas manufacturing facility. Please allow up to 8 weeks turnaround time.
---
Product Highlights:
three-way design with bass reflex enclosure
frequency response: 34-20,000 Hz (±3dB)
power handling: 100 watts max continuous (400W peak)
sensitivity: 102 dB (1 watt/1 meter)
maximum acoustic output: 119dB SPL
nominal impedance: 8 ohms
tweeter: 1" titanium-diaphragm compression driver with Tractrix® horn
midrange: 1-3/4" titanium-diaphragm compression driver with exponential horn
woofer: 15" fiber-composite cone
real wood veneer finish
includes detachable riser base
dual gold-plated speaker binding posts (bi-wire capable)
25-3/8"W x 35-3/4"H x 15-1/2"D
weight: 98 lbs.
warranty: 5 years
Floor-standing speakers — still standing tall
Sure, floor-standing tower speakers buck the industry trend toward smaller, visually inconspicuous speakers, but they're hard to beat if great sound is your primary goal. Tower speakers produce powerful sound with excellent bass, making them a great choice for serious music lovers and for folks who want high-impact home theater.
Klipsch Cornwall III Reviews
Average Customer Review:
5 Reviews
---
Written by: ANTHONY A from washington, DC on February 1, 2016
Crutchfield Customer Review
(
What's this?
)
I had Klipschorns. Klipschorns are the best in the heritage. Yet a little too harsh compare to the Cornwall III.

La Scalas are a step down from the Klipschorns as far.

Cornwall III are a big step up from previous Cornwalls as to trebles, transparency and musicality.

Cornwall III are the most addictive speaker I heard. Trumpets, guitars, musicality, drums and rhythms and disappearing act are more impressive than any other speakers including Klipschonrs. KlipschHorns have greater transparency, dynamic and bigger sound, yet harsher than Cornwalls III.

Do not Cornwall is your room is narrower than 16 feet. They will sound booming and awful.

Pros: Trumpets, guitars, musicality, drums and rhythms and disappearing act

Cons: Very boomy in small rooms narrow rooms.
Written by: Frank D. from Eagan, MN. on July 23, 2015
Crutchfield Customer Review
(
What's this?
)
I've owned many sets of speakers as well as associated audio components. Speakers are very subjective. For many reasons, people have varying opinions on gear that is for the most part, equal in cost, design and build quality. I've owned other Klipsch speakers and had very high expectations for the Cornwall III's. And I was not disappointed. The build quality was very traditional Klipsch with excellent veneer matching and finishing. I set these up using 125 watt mono-block tube amplification and tube preamp. I'm impressed by the way these speakers handle the dynamics of the music. When a drum Is hit hard, you'll know it! They will produce what you're sending them. If the recording is detailed, they will give you that. And you get a realistic sound stage. Like a live performance. Nothing is perfect, and nothing satisfies everyone, but I feel that my money was well spent, and have these to enjoy for decades to come.

Pros: Build quality. Big sound stage. Handles dynamic range with ease. Sound is 'live'.

Cons: None.
Classic American made Speaker
Written by: Sal from Massachusetts on April 14, 2015
A true classic that will last a lifetime. You will enjoy listening to even bad music because it will sound so good.

Pros: Amazing dynamic range and realism in midrange, smooth highs, quick bass that is never boomy. Super efficient needs little power Sound never distorts even at crazy volume Sounds good at low volume as well Made in Little Rock AK, not China This is a classic speaker around for decades 30 year old Cornwells sell for what people paid for them or more. Replacement parts are readily available including custom replacement drivers and crossovers. Speaker surrounds never rot like foam

Cons: Freaking huge, I think black finish is ugly, so go for the natural wood. These will sound a bit muffled if you try to wedge them into a little room SOme other speakers are more forgiving of bad quality recordings and music sources.
Written by: Chip[ster845 from Upstate, NY on October 31, 2014
I've had these speakers for a couple of months now and as someone who's been an audiophile for over 50 years, I can tell you that they are truly awesome. With all components (pre-amp, amp, EQ, CD & tape players) remaining the same, I'm hearing a so much higher level of quality and enjoying notes that previoujsly went unheard. The research that I put into selecting new speakers has paid terrific dividends. They won't disappoint.

. One reason that I selected these was for the 15" bass speaker and they really do produce some wall shaking sounds if you turn it up. You really do't need a sub woofer and the 15" is far superior to the 2-3 6x9's found in other models. Another reason, if not one of the main reasons was the selectivity of 102 as opposed to the 88 & 90 of other models and speakers. Consequently, you really don't need much p;ower to enjoy the benefits of the built-in quality. : These are large, heavy speakers weighing almost 100 pounds each. Mine were delivered via UPS Frieght and the UPS policy forbids the driver from entering your home. So it would be very helpful to request the use of his/her dolly to transport them from your front door to your area for placement. If not, then you'll surely need another peson to assist you. Also, as Crutchfileld points out in one of their 'tips', use only high grade, top quality speaker wire. And, to be fully enjoyed, you really need a very large room, preferably with no shared walls or anyone above or below.

Pros: Fantastic sound and hard to beat at this price point for a solid return on an investment. It's hard to imagine that higher priced speakers could deliver that much more quality than these. And, the folks at Crutchfield continue to be the very best to deal with, bar none.

Cons: None.
Written by: GaryW from Shreveport, LA 71104 on September 6, 2014
If your room have corners for the Klispchorn then good. These magnificent Cornwall speakers can be placed anywhere in a large room. They are large heavy solid speakers that won't diminish the quality ambiance of any room...with your choice of finishes . "30 yrs" ago I bought matched Hi Gloss matched Rosewood Cornwalls . The saying you get what you pay for applies to the top of the line Klispch speakers. Any audiophile will agree.. The horn tweeter , mid-range & 15 inch direct radiating woofer are perfectly balanced . . Having a sub woofer with a pair of Cornwalls is just silly with the 15 inch woofers .. These speakers are very inappropriate and a waste of money for a condo or even a home if your home is very close to another residence. It takes very little power to push these speakers but the huge volume is not what makes a pair of Klisph Cornwalls so very special. . . the softest ting of a cymbal sounds like its right there with you. The clarity , the accuracy is so enjoyable you will never want to part with these speakers. The mid-range is perfect . Now the bass. . . Wow . tight , accurate with all the Boom that comes your source. These speakers do not put out a sound thats warped like a Boom box in the back of a car. This Cornwall sounds like a real marching band a few feet away if you like. The boom of the bass drum, the clash & tingle of the cymbal are right there in the room with you. You will soon be spoiled & few speakers will measure up.

Pros: Clarity , accuracy, no distortion and a firm solid boom of a base drum sounds exactly like the bass drum with no distortion. At very low volume all the detail comes through alive and clear. Speakers do not cause ear fatigue. If you want to crank these speakers hard they can be heard a block away, without distortion. Years ago the Cornwall was used commercially , price and size became a problem. Cornwall has more base than the La Scaly that professionals use today.

Cons: None. . . These are large speakers a pair of these aren't made for a small. Room must be moderately large.
Preliminary info from the manufacturer
Customer Q&A
1 question already asked
I forwarded your question to an Advisor and they responded with the following: No, the power handling: 100 watts max continuous (400W peak). If you would like to discuss further you can contact an Advisor directly by phone (1-800-324-9695) or online chat. [ Krissy Aug 11, 2015 ]

Staff