Fill a room with great sound… and customers
Atmosphere is everything. A great A/V system creates a vibe that keeps customers coming back for more. Learn how to make your establishment the place people want to be, and one they want to return to again and again.
Your Crutchfield system designer will create an entertainment system that's cost-effective and custom-designed for your space.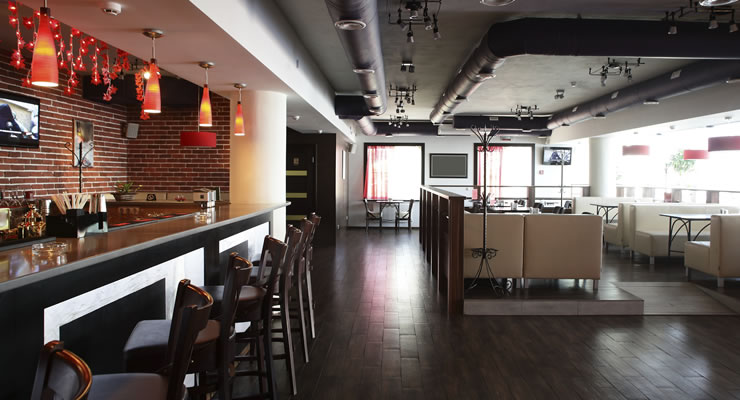 Audio system design
Learn how we design a system, or get started with a system designer right now.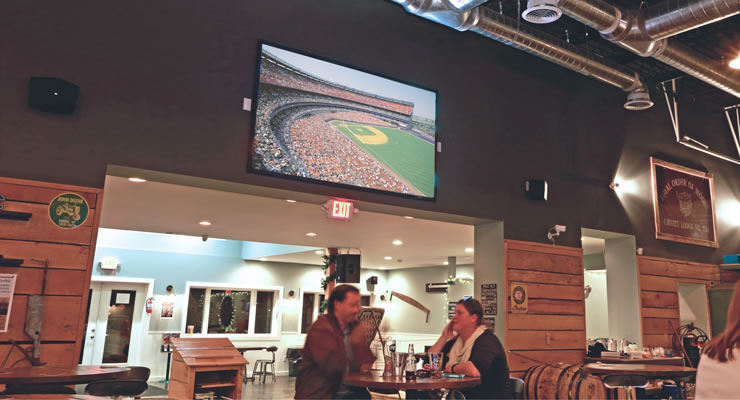 TV and video
Show your customers crisp, clear images via TVs or projectors. Let us help you decide what makes sense for your layout.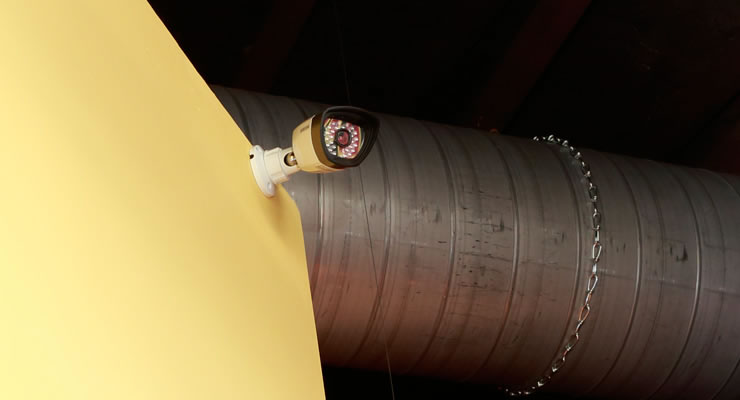 Security systems
Make sure employees, customers, equipment, and cash stay safe and sound.
We went to a local A/V company for a price quote. We told them we were on a budget, but they still came back with a quote that was unbelievable! That's when we decided to go with Crutchfield. We thought we needed a professional to do the work, but we installed it ourselves and got exactly what we needed for way less money.
---
Get a free system design
After we gather your information, we'll send you a detailed system plan. It will include a link to a pre-filled shopping cart. Ordering is easy, and delivery is fast.
---
Want to learn more? Guides for commercial A/V products