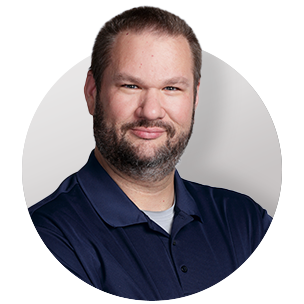 Kramer Crane
I'm an audio/video and photography enthusiast, so much of my day is joyfully spent researching and writing about speakers, amplifiers, and cameras. My goal is to boil technical jargon down to plain language that helps make choosing new gear a smooth experience for you.
I spent the first half of my career designing A/V systems for our customers. I'm proud to be part of a team of industry experts that truly cares about helping people.
Outside of Crutchfield, I own a photography business that specializes in portraiture, event, and landscape imagery. My work has been featured by Southern Living Magazine, the University of Virginia, the city of Charlottesville, and the state of Virginia.
About Kramer
Joined Crutchfield in 2007
Spent eight years as an advisor helping thousands of Crutchfield customers choose new gear
Experienced home A/V writer with expertise in home theater and camera equipment
Published sports, landscape, and event photographer
Participates in dozens of vendor trainings each year
Attends industry events like Capital AudioFest and Canon EOS Discovery Day
Author of dozens of Crutchfield Learn articles and hundreds of product presentations