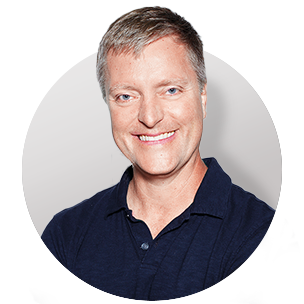 Dave Delamere
During my 16 years as a Crutchfield Advisor, I helped thousands of customers pick out the right gear for their applications. I quickly learned what kinds of problems they want to solve and what they need to know to get there.
In 2013, I joined the Creative team as a writer for our mobile audio categories. I still pull on those countless hours of conversations with our customers when I'm researching new products.
A few years ago, I began our in-house "Demo Days" project where I regularly set up product demos. These demos give our Advisors even more opportunities to see, hear, and touch many of the home and car audio products we sell. In fact, I often call upon Advisors to help assemble these demos, to add to their real-world installation experience with the gear.
I've always enjoyed playing with electronics and stereo gear — from setting up a stereo system for the after-prom party, to solving some of the A/V issues in our family's home. It never occurred to me that I'd be lucky enough to keep on doing it for a living.
More about Dave
Started at Crutchfield in 1997
Completed our thorough in-house Advisor training, learning about the ins and outs of our various products
Attends dozens of vendor training events each year
Authored dozens of Crutchfield articles and hundreds of car audio and pro audio product presentations
Is one of our installation experts with hundreds of hours of experience installing car audio systems and setting up home audio/video gear