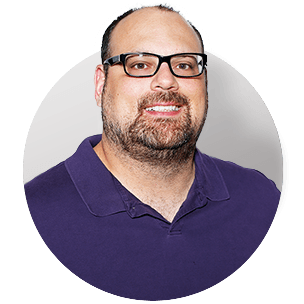 Dominic DeVito
I've been a writer here at Crutchfield since 2006. My specialties have been car audio, GPS navigation, and radar detectors, which I've covered basically since day one. In 2008 I started shaping local print advertising for our retail stores in central Virginia. This introduced me to even more ways that Crutchfield connects with our customers and community.
I'm a huge fan of live music, and have been since my high school days. Once I was in college, I started following my favorite bands around the country, and still do today.
Those travels gave me a deep appreciation for reliable navigation. I remember the days of paper maps and printing directions from websites all too well. I've been tracking the evolution of dedicated portable and in-dash GPS navigation since I started here. I still see these devices as highly beneficial even as many people rely on their smartphones for guidance.
In the meantime, I've worked at several record stores and served as a DJ for a community radio station for over 20 years, allowing me to form bonds with other music lovers and fans of great sound. I used to write record and concert reviews for a handful of blogs and local publications, and you can find more of my writing in the book Schools That Rock: The Rolling Stone College Guide.
More about Dominic
Started at Crutchfield in 2006
Completed our thorough in-house Advisor training, learning about the ins and outs of our various products
Attends dozens of vendor training events each year
Authored dozens of Crutchfield articles and hundreds of car audio and pro audio product presentations