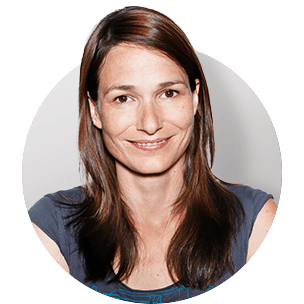 Deia Z.
A lot of people at Crutchfield know me for my photography expertise. I've spent years developing my camera skills and countless hours post-processing photos, so there isn't much I couldn't tell you about how to create amazing images. The cool part is once you have all the techy stuff down (and even if you don't!), you'll only keep improving with practice.
I also happen to know a whole lot about home theater. As the daughter of an extreme movie buff, most of the Saturday afternoons of my childhood were spent getting lost in stories, being immersed in sights and sounds in a dark theater. So I've always had a preference for powerful movie sound. My dad had the first real surround sound system I ever saw, way back in the 90s. (And he got me my first little home theater in a box sometime in the early aughts.)
When I started at Crutchfield, one of the first things I did was buy a big TV and set up a brand new 5.1 surround sound system at home. Not long after that, I got my first DSLR camera.
I spent the first five years of my Crutchfield career as an Advisor in our Spanish/International department helping customers from all over the world (I'm also fluent in Spanish). And I've been happily writing about cameras and awesome audio gear since joining the Crutchfield writing team in 2015.
Another thing about me: I'm an animal nut. I currently have a dog, six cats, and four fish. So I thought it was pretty great when we started carrying Smart Pet products in 2017. I got to be part of the Crutchfield Unleashed launch team. Writing about animals and testing out products to improve their quality of life gives me serious job satisfaction.
About Deia
Started at Crutchfield in 2010
Completed in-house Advisor training, learning the details of every type of product we sell
Attends dozens of vendor training events each year
Authored and edited dozens of Crutchfield articles and hundreds of product presentations