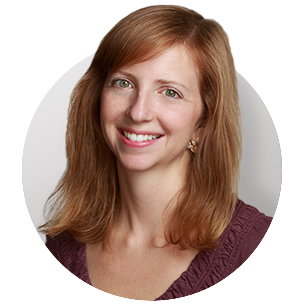 Julie Govan
Today I'm Crutchfield's Brand Manager, but I started out in 2000 as a Crutchfield writer who was super into home theater, surround sound, and all the pieces and parts of it. I kept bringing home ever-better gear to try out, and falling in love. My house became a go-to spot for movie nights (and I can still pop a mean bowl of seasoned popcorn).
Over time, as digital photography became dominant, I also found myself becoming a major resource for my colleagues about digital cameras, as well as an active photographer. I'm on my third DSLR and have three favorite lenses that go everywhere my camera goes.
But it's not just about the gear. The thing that really gave me a reason to come to, and stay at, Crutchfield, was a passion for problem solving. I love figuring out the whats, whys, and what-would-be-betters of a situation. That passion is why I went from being a writer, to an editor, and to my current position as Brand Manager. I love having a chance to look at all the stuff we do, and all the stuff our customers ask for, and help generate ideas for what we can do next!
About Julie
Started at Crutchfield in 2000
Completed our thorough in-house home A/V Advisor training, learning the details of every home A/V and photography product we sell
Attends vendor training events throughout each year
Attended CES and other consumer electronics trade shows to meet with manufacturers and review upcoming gear
Authored dozens of articles and hundreds of product presentations