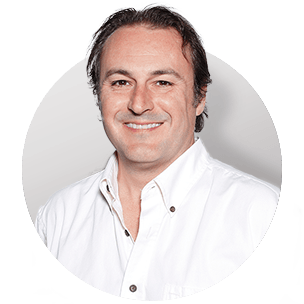 Jon Paul
I spent years writing about cars and motorsports for some magazines you might've heard of (emphasis on "might've") despite having only the most basic understanding of what a carburetor does. It was that experience writing about cars that drew Crutchfield's attention. I began as a freelance contributor, using their vehicle research to write articles explaining how to install audio gear in specific vehicles.
Things went so well that they brought me in as a fulltime writer and eventually made me an editor. Now I continue to write those vehicle profiles, other web features, product descriptions, and Crutchfield catalog articles. Let's just say I know some pretty cool stuff that'll help you install your car or marine audio system. Hopefully you'll have some fun along the way.
Before I joined the Crutchfield team, I honestly thought that good audio was anything loud enough to annoy pets and/or the neighbors. I was completely and amazingly wrong. The house sounds awesome these days and the latest car is next. And yes, we'll probably write an article about that, so stay tuned!
More about Jon
Started at Crutchfield in 2012
Completed our thorough in-house Advisor training, and continued learning about the ins and outs of our various products
Attends dozens of vendor training events each year
Authored dozens of Crutchfield articles and hundreds of product presentations about car, marine, and ATV audio
Automotive/Marine editor and primary creator and caretaker of the Crutchfield Research Garage
Recovering journalist – Jon spent a decade or so as a magazine writer and editor, and also as a freelance writer
Former dockmaster