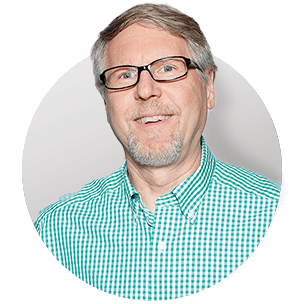 Steve Kindig
I've been writing about audio/video gear for Crutchfield since 1985. These days, I spend most of my time covering TVs. But I've been an audiophile since high school, and I still often listen to music late into the night. So, whenever I get the chance, I love writing about high-end amps, preamps, and speakers, too.
Over the years, I've found other ways to help people connect with music. I'm a volunteer DJ at community radio station WTJU, where I'm a regular host of the American folk show "Atlantic Weekly," as well as the world music program "Beyond Borders," where I get to share my love of African music.
I'm also a board member of the Prism Coffeehouse, in Charlottesville. We produce a series of concerts featuring traditional and acoustic music. I help out at shows with ticket sales, merch sales for the artists, or anything else that needs doing, and in exchange, I get to hear live music almost every week.
I grew up on a farm in the high desert of Southern California, but have lived in the Charlottesville area over half my life. I love the town and the beautiful surrounding countryside. When the weather's nice, you'll often find me out hiking with my four-legged buddy, Finn the corgi, or biking, or kayaking.
About Steve
Authored dozens of Crutchfield articles and thousands of product presentations
Has been interviewed for TV-related stories by numerous publications including Men's Health and the New York Times
Has attended industry events including CES, Rocky Mountain Audio Fest, and Capital AudioFest
Regularly hosts listening parties for co-workers in his basement media room
Attends dozen of vendor training events every year