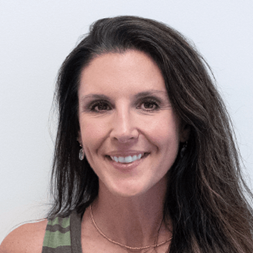 Brooke
Advisor since 2006
Located in Norton, VA
Brooke
I'm a "people person", so I love talking with others about their electronic passions.
Tech I'm excited about:
Fitness tech is big for me being a personal trainer. Tech for my (or your) fur babies as well!
Instruments I play:
Unfortunately none, but I wish I could play guitar.
Favorite music:
Rock, Hip Hop, Pop, Country......anything that gets me moving, or moves me!
Favorite movies:
Lord of the Rings, Wizard of Oz, Harry Potter, & any Disney Classic.
Share how Brooke helped you:
What customers say about Brooke
Brooke was a great help, she got me just what I needed at my exact price point. I really enjoyed talking with her.

Phil, June 13
Brooke was extremely helpful and quick. She sent the products I needed right to my shopping cart for me! I look forward to taking to her again. Thanks Brooke!

Henry S., June 5
I feel fortunate that I got Brooke as my advisor. She is very knowledgeable and did a great job helping me make my decision to purchase a Pioneer radio for my motorhome. I will be a return customer and ask for Brooke! Great Job!!

Dennis , June 1
Brooke was super helpful and very professional. She knew about technical specifications, general information, and all the install gear needed for my car. Crutchfield is still the best !!

Chris, March 5
Can I Say AWESOME to the 10th Degree with her help and support! I'm a Project Manager for a General Contractor who needed an odd order and I needed it ASAP. She was able to match all components needed in no time flat. Super Employee.... Please give her a raise!

Lonn , November 29
Brooke is very professional and did a great job picking out a system for my teen son. She even got my wife telling me I needed to buy the system so be prepared gents to pull out your wallet! All seriousness Brooke was extremely helpful. You'd be a full fledged moron not to buy from these folks and Brooke.

Frank, November 17
Brooke Rocked it. She found exactly what I needed for my 1996 Dodge Truck. She made sure the subs would fit as well as the 6x9's as space is limited in the cab. She also helped match the stereo and amp. Looking forward to the install. Thanks

jason, June 29
Great help in understanding what works and what doesn't...VERY knowledgeable. Thank you for your help!!

Anthony Noce, June 16
Brooke was well versed in the exact sub box I was interested in, which was so helpful when trying to choose one without being able to hear it first. I felt confident in my decision thanks to her advice. Brooke also was able to update my account, merging two profiles which was causing me to receive duplicate catalogs, and as a result I now can browse online through orders I made 15 years ago! You just don't get customer service like this anywhere else! Knowledgeable, super efficient, and most importantly, friendly!

John, May 24
Very competent lady, helped pick out the best amp choice for me through knowledge and a willingness to help others. I highly recommend her for your needs. Hope this helps others.

Randy, May 16
I had forgotten how great Crutchfield was until I spoke to Brooke--it had been about 5 years since I made a Crutchfield purchase and I'm now back in the fold again because of her. Brooke has great product knowledge and led me to the item I needed to make my classic cars install work as it should. Sometimes, you think you know what you need, and Crutchfield helps you confirm that or gets you firmly on the right track. I was an MECP Master Installer back in the day, and I always learn something new with your people. Best phone help in the business--keep it up!

Howard, April 16
Brooke couldn't have done better. Perfect transaction. I adore my new Onkyo receiver. Brooke is the best. Very in tune to my needs and requirements. Thank you Brooke.

Mark A. , April 13
Brooke was extremely helpful to me. I was ordering a stereo for my 2001 Monte Carlo SS and wasn't sure what I needed to go with it, she was willing to explain to me and actually directed me towards the easier installation parts I would need to maintain my steering wheel controls with my new stereo. Can't wait to get it and have it installed. Thanks for everything!!

Pam , April 4
The Crutchfield website sold me on trying out their company. Brooke sold me on being a returning customer in the future. I was overwhelmed with options and didn't know what to get. Without me having to tell her she knew what I had been looking at and fixed my cart with what I needed and removed what I didn't need. She really knew the website and her confidence in walking me through the products as well as the website made me comfortable in her recommendation. I will buy again because of Brooke.

Mike, March 27
Outstanding! Very knowledgeable, courteous and friendly.

Rex, March 27
Thanks Brooke for helping me find the perfect radio for my 23 year old car. fast and efficient. have a great day.

Don, February 6
Brooke was extremely helpful as she was friendly and knowledgeable She advised me on what I would for multiple scenarios. She recommended a option with Crutchfield that would be a far better choice than the one I had originally opened the call with. Thank you!

Jonathan, February 4
Very happy to listen to my story about my stereo problem and she was helpful in getting me to that happy place with my choice a very good person to person asset in your company. Myself a 14 year automotive sales person.

Patrick, January 22
All I can say is Brooke rocks !!!!!!!!!!!!!!!!!!!!. She knows her stuff !!

Michael, December 31
All I knew was the very basics about the vehicle and she filled in all the blanks and put what I needed in my cart so all I had to do was check out...easy!

Veronica, December 16
Brooke took me right to the outdoor speakers I needed for a salt water environment. Thank you Brooke!

Stan, December 5
Brooke is great! Very helpful, knowledgeable and pleasant to speak with. She was able to answer all my questions and help guide me for what products will fit my needs the best. Very friendly to talk to. I will continue coming back to Crutchfield for all my audio needs thanks to Brooke and all the other products and support you have to offer.

Wade, November 29
Brooke helped from start to finish with selecting a replacement CD player for my wife's 07 GP. Ordered it 10/31, Angie just called UPS just dropped it off. Now I suppose she will want me to install it. Mr. Crutchfield give Brooke a raise. Thanks Brooke, I hope they got the forest fire out or at least contained.

Duane, November 9
Brooke is an asset to your company. Knowledgeable and friendly.

Bill, September 30
Brooke was patient and knowledgeable. She guided me through the web site procedure whereby a selection of products that met my particular needs came up so that we could discuss them. It was like having the magic lamp and my genie showing me what I wanted to know. Thanks, Brooke.

John, September 15
Brooke contacted me after I unfortunately initiated an internet RMA to return a receiver due to a malfunctioned HDMI input after only 1 month. The receiver I had originally ordered is no longer available, but as luck would have it the next higher-up model was on sale. Brooke was very helpful, making sure that I ended up with something that I'd be happy with. She asked all of the important questions, and even gave me some options that I hadn't considered based on my needs. I ended up deciding to go with the upper-tier model of the same brand which was just a small amount more due to the sale, and she even lobbied for a discount on top of the already great sale price for my troubles on my behalf. I will NEVER buy another electronic device from anyone else. Customer service with Crutchfield is second to none. They are even sending out the new receiver on the next available shipping day to minimize my wait time. FANTASTIC. Mr. Crutchfield, I hope you're reading this. Thank you for standing behind your products, and thank you to Brooke for being more helpful than I could have hoped for. You've definitely earned me as a loyal customer.

Bryan, September 4
My entire experience from Brooke to packaging and shipping to delivery to my call to tech support was about as perfect as it gets. My initial call was handled by Daisy and was a big reason I called back and ordered.

Peter, July 22
Brooke was awesome. she was professional, patient and knowledgeable to answer all my questions when I was looking to purchase my TV. Thanks Brooke.

Ashour Iskander, July 18
Brooke was professional, patient and helpful and that beautiful southern accent didn't hurt either. Thanks Brooke.

Bob, June 17
Brooke was very helpful, answering my questions almost as soon as I had typed them.

Greg, June 6
Brooke was very knowledgeable about the products and provided her candid opinion on items that would best suite my needs. She wasn't in a rush and very patient.... Trust me, she was given I asked a ton of questions.

Jon, June 3
Brooke was very knowledgeable about the products and provided her candid opinion on items that would best suite my needs. She wasn't in a rush and very patient.... Trust me, she was given I asked a ton of questions.

Jon, June 3
Brooke was very pleasant, relaxed and helpful in guiding me through my purchase and at no time did I feel hurried or pressured. Before connecting with Brooke I was going to be making my purchase through another vendor, I was inquiring regarding one particular product (of which I did not purchase) . No sales tax and free shipping was nice, but basically Brooke was the reason for the sale.

David , April 30
Brooke was very extremely helpful and friendly. I will recommend Crutchfield.com to all my friends.

Trevor, April 27
Brooke was great. She spoke like someone who had a lot of knowledge about the specific models I was looking for. It made it easy to settle on the radio I want for my car.

Robert, April 22
Patient and Knowledgable

DrB, April 13
Brooke is very helpful in knowing what you need for replacement of radio in my GMC Canyon. She is quick and efficient will take care of you in a jiffy. Very pleasant to work with, thanks again Brooke.

Dennis, April 9
Very knowledgeable and great expertise! Thank you for your advice it was a great help.

Steve, March 25
Excellent knowledge base. Great Help! Thank you, Brooke!

John L., March 24
Brooke was extremely helpful and friendly. She got me all the information I needed quickly. I will definitely recommend Crutchfield to my friends and will definitely be returning. Thank you for the great and quick customer service!

Alex, March 23
Great help. I tell all my friends go to Crutchfield they know what they are selling.

Scott G, March 10
Brooke was awesome, very knowledgeable, very pleasant to speak with and quick with the answers. I always come here because of their knowledgeable and wonderful staff.. Thank You!

Ben, March 5
Thank you Brooke for leading me to the right direction in finding a remote that will work with my ps4. She was patient with me and took her time researching. She is a great benefit for the company and they should be lucky to have her.

Lee, March 5
Brooke took a complicated install challenge and was very helpful. This is why I always use Crutchfield. Great support, great company!!! TY

Eric, February 17
Brooke was great. She was patient with me and gave me the info I needed. A wonderful rep for the company.

Charlie, February 1
Brooke rocks!

Ty, January 28
Brooke made online shopping pleasant and informative. Made it easy to find what I wanted and gave me great opinions. An asset to Crutchfield!! She even upsold me with her logical approach to sound quality and my real want. Even when I didn't want to spend more she made it make sense to do so and not sacrifice quality sound for a few bucks! Great job Brooke!

Jeff Watters, January 28
Brooke was very helpful with recommendations and solutions. She gave me the opportunity to express my needs and I appreciate her time.

Elaine, January 18
Brooke, was awesome. She knew what I was talking about and got me an answer immediately. I'm very impressed and she was very nice, polite, and proper. I felt very comfortable talking to her. Thank you for employing great customer service reps.

Daniel Palmer, January 10
In this day and age you do not see this kind of customer service anymore, thank you so much for making something complicated so easy! On top of great customer service you guys have the best price as well!

Keith Maurer, December 8
Brooke was very helpful. She answered my questions I had to help another person out. He needs a great company like Crutchfield to "watch over him" as he moves to the 21st century! Thanks, Brooke.

Steve Tompkins, November 16
Brooke was such a great help for me when answering my car audio questions. Very patient and quick with her responses. I would definitely recommend her to anyone who needs help. She knows her stuff!

Kyle H., September 9
Brooke helped me out when I was looking for an amp to fit my Honda Batwing fairing. Her replies were quick and right on to what I needed. Great customer support rep!

Troy Edwards, August 28
I was interested in a radio for my GTI. Brooke popped up online, fortuitously, and saved me from buying a radio which was too deep for my dash. I told her my needs and also what was not important, and she recommended some models that fit my desires, preventing me from buying features I won't use. She was patient and experienced and my first Crutchfield purchase was easy and quick. Thanks, Brooke!

Ron F., September 21
Brooke is the best. First time out she made great recommendations for me for a new A/V receiver from Denon. Saved me a bunch of money too. Excellent customer service/sales rep from Crutchfield. Thanks Brooke!

Brian, March 28
I was looking for a great pair of headphones so naturally I came to Crutchfield. Brooke was my advisor and wow. Her wealth of knowledge and care blew me away. I like the other advisors here to but I always hope I get Brooke when I need to chat about a product. She has become my favorite advisor. She is a great asset to the Crutchfield team and Bill you need to give her a raise and keep her around for a long time.

Ben S., March 16
I just wanted to say thanks to Brooke for helping with my most recent purchase. She helped me get Satellite Radio to my stock radio. Thanks again for helping me wade through the large amount of electronics Crutchfield has to carry. I will always be a customer.

Rich L, October 12
I have been dealing with Ms. Brooke lately. She's intelligent and knowledgeable about all things electronic!! Very responsive and accommodating. She will not steer you wrong and provides you with the best fit for your vehicle and wallet. Nice refreshing change in this world of uncaring and impersonal c/s!! Huge asset to Crutchfield. So Mr. Bill don't let her go, in fact, give her a raise! I'll be back to get more stuff from her. Thanks for all your help.

CT, February 7
Wonderful experience to shop on a cell phone, getting feed back from Brooke, and I was done within 10 minutes. She is a great rep. SL

SHAW LATIF, December 8
I was trying to place an order online and I was having trouble with a coupon code. I called the help line and Brooke answered. She was very nice and was able to get the coupon code applied for me and finish my order. I received a confirmation email within just a few minutes. It wasn't a huge order but I still really appreciated her help! Thanks Brooke!

Scott S., August 5
I had ordered the Nikon D7000 SLR camera and Brooke had taken my order over the phone. Being a highly popular item, and one that was difficult to come by, I knew that I was in for a long wait and hassle. Crutchfield electronics and Brooke in particular made this whole process so amazing. She was always available to answer my questions, and never got annoyed at my constant phone calls : ) She kept on top of my order and called my as soon as it was in. Brooke has caused Crutchfield to earn my repeated business. Thanks for everything!!!

Nabeel, January 31
Brooke was a great help in selecting a head unit for my son's first truck. She was very knowledgeable and pointed me in the right direction. Originally I was looking to purchase an iPod Touch adapter so my son could use his 4th Gen Touch with the factory stereo. But after talking with Brooke I purchased a new head unit with the functionality that I wanted for basically the same price as I was going to pay for an adapter. Plus it is expandable for future needs. Thanks Brooke, I'm sure my son will really enjoy his new set up.

Eddie, January 5
Brooke was great. I'm fairly electronic illiterate and having Brooke guide me along the process turned what I anticipated being an never ending search of products into a rather enjoyable experience. She was able to answer all my questions as well as suggest products which were very suitable for my needs. Thanks again for your help, Brooke.

Erik, November 30
She listened to my needs and gave me great suggestions for equipment that provided the level of performance I was looking for at the best value. I love my new home system!

Kevin, August 2
It is such a pleasure to deal with Brooke. She doesnt rush you along, she is very knowledgeable and she listens!

Bob DelPriore, May 15
Brooke was VERY helpful and had great product knowledge. Looking forward to other transactions.

Rick Y, December 11
Brooke helped making a decision on a T.V. much easier with her knowledge of the various choices. She also patiently answered a barrage of questions about a lot of other products as well. Will definitely request her to be my advisor again. Thanks Brooke!

Josh Bardin, December 5
She was very nice and patient with me, very cool service from Crutchfield!!!

Lane, October 12
she was very great and knew her stuff

Matt, April 19
Very knowledgeable, helpful, and friendly. Thank you for your assistance

Wesley Christolear, November 6