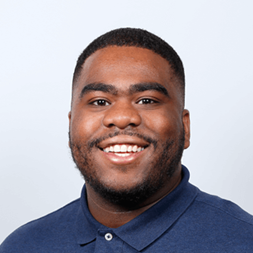 Cam
Advisor since 2017
Located in Charlottesville, VA
Cam
My sports teams stress me out tremendously. I also love movies and jamming out to music.
Tech I'm excited about:
Wireless multi-room audio!
Favorite music:
Frank Ocean, N.E.R.D., James Blake, Stevie Wonder, SiR, Thundercat,Tame Impala.
Favorite movies:
Star Wars Saga, Kill Bill 1 & 2, and anything from Spike Lee.
Favorite TV shows:
Curb Your Enthusiasm, Seinfeld, and Chappelle's Show.
Badges
* Home Theater Advisor
* Tv
Share how Cam helped you:
What customers say about Cam
Cam was wonderfully professional. He was able to help me out very quickly, told me exactly what I needed and processed the entire transaction in just a matter of minutes. It was a real pleasure to deal with him. He's truly an asset to your company and deserves a raise! Thanks Cam !

Grace L., June 20