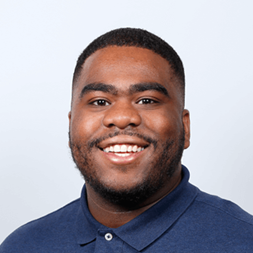 Cam
Advisor since 2017
Located in Charlottesville, VA
Call or text Cam at: 1.434.218.6174
Cam
My sports teams stress me out. I love shoes and jamming out to music as loud as possible.
Tech I'm excited about:
Apple CarPlay and Home theater speakers!
Favorite music:
Frank Ocean, N.E.R.D., James Blake, Daniel Caesar, Tame Impala.
Favorite movies:
Star Wars Saga, Kill Bill, MCU.
Favorite TV shows:
Curb Your Enthusiasm, Seinfeld, Chappelle's Show, and The Office.
Share how Cam helped you: