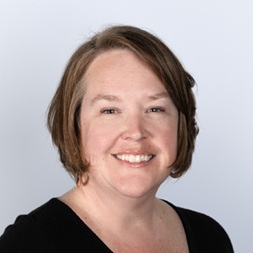 Dolly
Advisor since 2009
Located in Charlottesville, VA
Dolly
Music Music Music! It's what gets me up in the morning and what puts me to sleep at night.
Tech I'm excited about:
Designing functional and fun home audio and theater spaces is a dream with Yamaha Musiccast!
Favorite streaming service:
I am completely smitten with Tidal, the quality is amazing! Plus if I want to listen to Madonna's True Blue Album front to back I can!
Favorite books:
Just started Game of Thrones series and I'm going to go ahead and call it for my new favorite.
Favorite teams:
Love visiting Blacksburg Va. on a cold, electric Thursday night to watch my Va Tech Hokies!
Badges
* Commercial Audio Advisor
Share how Dolly helped you:
What customers say about Dolly
Dolly helped me save hundreds and a load of time because of my lack of knowledge about car stereo. She helped me solve an amplifier install problem I've been ruminating about since November. It's now January. I won't hesitate to buy from Crutchfield again because it's obvious they put the customers interest first! I'm so glad I called. Thanks again!

Pete, January 27
She was awesome and she is a Redskins fan! Double bonus! Thank you!!

Brad G., January 6
Dolly was extremely patient with my indecision regarding which direction I wanted to go (and with my saying "Hello Dolly" in each email)... Her input was extremely helpful and most importantly you can tell she loves her job. Well done, Dolly! Thank you very much.

Rick Cambere, December 17
Fantastic customer service from Dolly and Crutchfield. I called Dolly on a Sunday in December and described what I was trying to do with my home electronics. She helped me find what I needed, took my order and had it delivered the very next day. On a Monday. Wow! I was knocked out. Installed component on receipt and everything is working perfectly. Thank you Dolly and Crutchfield. Ken

Ken Guthrie, December 7
Dolly is the best! She is always very helpful, always concerned about your purchases and questions, very knowledgeable. When you talk to her you can feel her warm smile through the phone.

Marvin, October 31
Great customer service! She found the part I needed and at a lower price than anyone. She saved me time and money and she is the best!

Doug madewell, September 5
It was a pleasure dealing with Dolly. I had questions for her that did not relate to the product I was buying. First, she quickly took my order, then she addressed the questions I had. She answered my questions in such a way that when she finished I fully understood. She was very professional and a pleasure to deal with.

Len, May 19
Dolly knows her stuff, and she quickly and confidently confirmed the one detail of my order she wasn't completely sure about. She was also cheerful and genuinely interested in helping me find the right gear. At the end of our 10 minute call, I felt like I had been talking to an old friend.

John , May 15
Dolly was FANTASTIC! She really helped me out to choose the proper radio and everything else I needed to be able to install it. She's an asset to your company! What a pleasure she is to work with. Thanks Dolly!

Gil, April 23
I placed an order for home audio April 14. Dolly talked me through my choices to make sure it all made sense. She was friendly and helpful, and acknowledged my being a long-term customer (1985). I called Mike in Tech Support today (April 23) and he carefully walked me through the remaining functions that I had not been able to figure out myself. The new system sounds FANTASTIC and your customer service is always great. I'll keep coming back to Crutchfield!

Bryan, April 23
It was a pleasure dealing with Dolly. She helped answer my questions and made my camera purchase easy and a great experience. It was like talking to an old friend with Dolly. I tried my camera purchase through big online store and didn't receive item as advertised and had terrible customer service experience. Lesson learned. I'm sticking with a reputable company like Crutchfield and Dolly is a big reason why. Item I ordered delivered free and on time as promised!!!

Philip , April 14
Dolly had a complete understanding of what I wanted to do with turntable integrating into Sonos system. Can't wait to get it set up!

Scott, March 26
Once I explained to Dolly what I was looking for we were off to the races, she helped me select a replacement stereo for my factory unit and a couple of sets of speakers that would work well with that unit. She showed me the best bang for the buck. I had a very enjoyable buying experience and will ask for her on future orders.

Jerry, March 15
Dolly was very helpful and knowledgeable about the product I was purchasing and that was a big help, she would be the reason I will continue to order from Crutchfield.

Deandria, January 15
GREAT !!!!!!! service from Dolly. If more on-line service folks were like her, my blood pressure would be much lower. Really professional and no hard sales guff. Truly a treasure for Crutch ! Let's hope the hardware is GREAT as well!!!

Chuck , January 15
Well I needed advice for a gift on a stereo replacement with Bluetooth and iPhone capabilities for a 17 year old and a 19 year old. These are older cars and she hooked me up. I trusted her. Thanks.

Peter, December 20
Dolly was quite simply...Amazing. I had a specific thing I was looking for and didn't know where to start. Dolly took the information and within minutes had a product that solved my issues. She saved me so much time. She also offered other products that I didn't know existed (separate upward firing speakers to add to a speaker setup) She was friendly and knowledgeable. She sent product links for everything we discussed. I really couldn't ask for anything else from a sales advisor except well a discount ??. But seriously if you have any questions you need answered call up and ask for Dolly personally. You won't be disappointed. A+

Hassan , December 12
Dolly is a lifesaver for those of us who do not know how to configure Turntables, and wireless speakers, and all the hardware that puts the two together to make it all work! She knows her stuff and is great with the customer and with the issues at hand. She is my"Go To" and a real asset to Crutchfield!

Donita, December 6
Dolly, was very helpful and obviously very knowledgeable, but I really appreciated her attitude and good humor. She was very easy to work with. Thanks Dolly.

John, December 2
Dolly knows her stuff. She was extremely helpful. The next time I buy something from Crutchfield, I'm going to call up Dolly for sure. I've never had such a pleasant buying experience.

Korey Hite, October 29
She makes you feel like you are talking to a trusted friend and super knowledgeable!

Manuel, August 28
Dolly was great to work with. Listened to my needs and answered my questions clearly. Was quick to look up references to my vehicle and made sure it was right for my application. Highly recommend ! Thank you Dolly

Troy, August 14
Dolly was very easy to talk to about the car stereo needs that my daughter needed in her car. She listened to me and built me two different packages to consider. She also gave me her own recommendation and I eventually purchased that system. Its good to talk to someone who actually enjoys helping the consumer.

Terry, August 10
Knowledgeable, polite, professional. Listened to my situation and made a great recommendation that solved my problem better AND cost less than what I was originally inquiring about.

John, August 7
Dolly was a pleasure to deal with, very helpful and knowledgeable. Big help. Thank you.

Jim D, July 31
Very nice girl helped me with some tech questions this morning and didn't try to over sell me. She was patient and very helpful. I think I fell in love with Dolly's voice! Thanks for all the help!

Chris , July 11
Dolly knew exactly what i needed and was very patient and helpful. Hope to do business with you next time.

joseph, July 8
There isn't enough room here and you wouldn't read it-- but I can't say enough about the willingness, friendliness, and time Dolly put in for such a modest purchase. I just wanted to get it right and not have regrets... 3 phone calls and took the absolute patience and enjoyment to talk about everything and laugh with me through it all. And when little things didn't work out right, she went beyond what they needed to keep my business. Flat out simply an enjoyable person-- wish she were our neighbor! THIS is the reason to choose Crutchfield.

John B, June 28
Friendly, and helpful. Told me everything I needed to know about my amplifier installation. Even told me what all the wires were! Answered everything I had questions for, and was a real pleasure talking!

Caleb, May 24
Dolly was awesome! She is an audio wizard and I am definitely not, so she was able to point me in the right direction within 30 seconds of my phone call. She knew what I was asking about and checked to see that the product in question didn't do all I was hoping but recommended the latest model which does. It is a breath of fresh air calling in today's world to call and get someone pleasant and super knowledgeable about the products you are asking about! Clone Dolly and add more of her to your staff ASAP!!!

Jeremy, May 17
Dolly was very helpful, the transaction was seamless and she has a great attitude. I am telling all my friends to consider Crutchfield before going anywhere else. I was shopping around and you guys are very competitive. I will buy from you again for sure. Thanks!

Yohanny Calderon, May 4
Unreal service. A real pleasure. Took time to help me with a problem and found exactly what I needed.

John Burron, May 2
Competent, professional and friendly... Dolly is fantastic!

Susannah, May 1
Dolly was awesome. She quickly got me the info I was looking for. Overall a pleasurable experience.

Bill L, April 16
Fantastic, wonderful, excellent, best CS Rep that I have ever dealt with. Informational, up to speed, and very delightful to chat with.

Marti , April 11
Excellent service, extremely helpful, nice and easy to deal with. Thank you very much for your help.

Gene, March 24
Dolly helped me clarify the sound bar features necessary to maintain a one-remote home theater solution built around the Apple TV 4 Siri remote. She saved me from an attractive but ultimately expensive mistake. It's advice like Dolly's that makes me a happy Crutchfield customer!

Alexei, March 12
Dolly got me through the arduous process of selecting speakers for my vehicle with just a few questions. She knows her stuff!

E Bentley Aldridge, December 11
Dolly made sense of the quite confusing world of security cameras for me in under five minutes. What she didn't know about a particular system she offered to find. Dolly is a great asset to Crutchfield and to any customer she serves.

A. Wright, September 23
Dolly helped clear up a promotional sale issue. I was trying to take advantage of a JVC promotion and she walked me through the process. She was kind, helpful and professional!

Sam Kirkland, September 12
I asked Dolly a question about compatibility of a wiring harness adapter sold on the Crutchfield website, and an aftermarket car radio that is no longer on the Crutchfield website. She was very helpful, and after just a little time searching for the info, Dolly gave me exactly the information I was looking for. I was surprised she was able to find such obscure information. I think most customer service reps for other companies would have given up quickly and just told me it isn't compatible and try to sell me something else instead. Either that or just take forever to get me information I've already seen myself on the website. Dolly was not like this at all, it didn't take too long for her to find me the info that I couldn't find on the website, using whatever resources it is she has that I don't. I would rate her 10 stars out of 10. Keep up the good work Dolly :)

Kevin, May 24
Dolly was super helpful and answered all my questions quickly. I received my speakers and they sound fantastic.

Chad, March 11
Dolly is Awesome!!!

lindsay davis, January 12
I'd bounced between about three advisors before settling with Dolly; she asked questions about everything from my home theater to my music tastes and where I saw my vehicle system in five years. She provided me with a list of components i'm slowly purchasing, and helped me out immensely! I'll never deal with anyone else, Dolly!

Robert Lee, May 22
Dolly really knows her stuff! She knew what I wanted even before I did.Best customer service I've ever had!

Jacob , December 2
Had a lot of questions about wiring. Dolly was anxious to help and did a great job. Together we found the right amp and the cable suggestions were spot on!

Jeff G, March 11
I recently spoke with Dolly concerning a speaker purchase I was thinking about. I wanted to purchase the Polk Audio tower speakers for my home theater system however, I was concerned my receiver had enough power to drive them. In June I bought several HT components including a Denon receiver. In hindsight I wish I had bought a receiver with more power, however at the time it was a good purchase( I still like the Denon very much) and my needs have changed a little since that time. Dolly spent a lot of time with me looking at the specs and finally said I might need a little more power. I had heard this from some other people so she just confirmed what I thought to begin with. As a salesperson she could have tried to talk me into buying the Polks plus a new receiver . Her demeanor however, was to see that the speakers I bought were a good fit and I was a satisfied customer.I ended up buying some other Polk Audio speakers which I am very happy with. My intention is to save up some money, upgrade my receiver and buy the other Polks. When I do make this purchase it will be from Crutchfield through Dolly. I really like doing business with Crutchfield. The prices are good, the orders are shipped and received in a timely manner and the customer service is A+ before and after the sale. Its very nice to have a supplier that provides this level of service.

Garry Pugh, September 15
Dollys the best holla!!!!!

Dbone, February 12