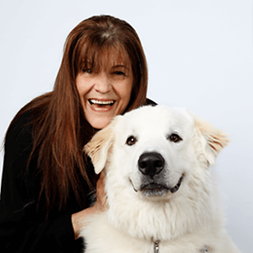 Jill
Advisor since 2018
Located in Charlottesville, VA
Jill
I like Big Dogs and I cannot lie!
Tech I'm excited about:
Smart Pet Technology - Interactive toys for dogs and cats and managing pet hair with a Dyson!
Favorite music:
Classic Rock!
Favorite getaway spot:
Anywhere with a beach.
Best thing about working at Crutchfield:
The dog-friendly office and the opportunity to see the latest and greatest tech gear.
Share how Jill helped you:
What customers say about Jill
Jill, it was great to talk to you, and I really appreciate all your help in my purchase of a new car stereo for my Tundra!! You provide impeccable service, and your attitude is amazing.

Darin E., June 26
Jill was great, very helpful. Got my car stereo parts on the way. She answered my questions - very people Oriented. When I order again I will call Jill.

Nick F., June 11