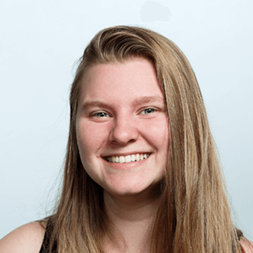 Leia
Advisor since 2017
Located in Charlottesville, VA
Call or text Leia at: 1.434.218.6046
Leia
Dancer, singer, and roller of unusually shaped dice.
Tech I'm excited about:
I love high end music systems.
Favorite books:
The Owl Mage trilogy by Mercedes Lackey, the Daughter of the Lioness Duet by Tamora Pierce, or Bring Me the Head of Prince Charming by Sheckley and Zelazny.
Favorite getaway spot:
I love adventuring in games like DnD or Dungeon World, or "getting away" by curling up with a great book and listening to a record on a rainy day.
Best thing about working at Crutchfield:
Getting to play with all the fun gear with such great people!
Share how Leia helped you: