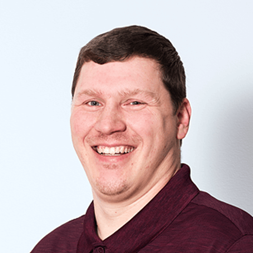 Manny
Advisor since 2017
Located in Norton, VA
Manny
I'm big into movies, music, and gaming. Car Audio started it all for me.
Tech I'm excited about:
Big Apple user so love Carplay and any other technology that works with Apple products.
Favorite movies:
I'm a big fan of movies but my favorite are Star Wars (original ones) and Lord of the Rings
Favorite teams:
Pittsburgh Steelers
Best thing about working at Crutchfield:
I love working at Crutchfield because of the great people and awesome work enviroment.
Share how Manny helped you:
What customers say about Manny
Manny had lots of patience with my ancient gear and we are looking forward to the antenna he ordered for me.

Paul S., April 8
Manny took the time to talk to me about features and options to get to a solution by either upgrading to a new receiver or adding a Sonos Connect to my current system. No pressure whatsoever. Very helpful and technically sound on advice and took all the time needed to answer my questions.

Roger, March 4
Manny was super helpful. He walked me thru different options for wiring harnesses even though I did not purchase the stereo thru Crutchfield. He even stayed on the line while I completed my online order to make sure it went smoothly. Probably the best customer service I have ever experienced. Thanks Manny!

Joe, September 18