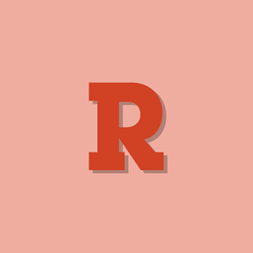 Ryan
Advisor since 2000
Located in Charlottesville, VA
Ryan
A man with a healthy consumer electronics addiction.
Tech I'm excited about:
Smartphone/Tablet integration for both car & home A/V. Networking. Home Theater
Favorite TV shows:
Game of Thrones, Silicon Valley, Daredevil, The Grand Tour, Mr Robot, Better Call Saul
Favorite teams:
Steelers, Pirates & Penguins
Best thing about working at Crutchfield:
Employee Discounts FTW!
Share how Ryan helped you:
What customers say about Ryan
Ryan helped me select the right amplifier for my application, and answered all my various questions. I tend to conduct a lot of research before any purchase, and I try to be as well informed as possible. You can't beat experience, though, and Ryan has over 18 years of it with Crutchfield. He listened to my requirements, and even helped me find a new subwoofer to upgrade to down the road! He was very patient, and did not try to pressure me into any items outside of my needs and budget. My experience with Ryan as my adviser made this overall purchase very easy for me to accept as a good one. I can't wait to be able to hook up my new amplifier and see how much better the sound is!

Joe, February 28
I filled out the make model of vehicle I wanted the radio for. I then went to my options of radios picked up the one that would fit my car and your website picked out the harness that would be proper for me. When I got to paying for it the price was $50 less than I was supposed to pay. I then contacted Ryan and he went over my order and verified that I was getting everything I needed. He then explained that the $50 was the discount I was getting for buying from Crutchfield. Great team, thanks.

Richard , September 30
Ryan was a great help in choosing various wires needed for my speaker system. He seemed very knowledgeable about the topic and was happy to share his insight. Thanks Ryan!

William , August 25
Ryan was very helpful. I was looking to replace the stock head unit in my truck. I asked Ryan for some advice, and he pulled through. He recommended a Kenwood head unit that he said he has in his own vehicle and recommends. I think that speaks volumes about the kind of person and helpful agent he is.

Justin Miller, July 20
Ryan Helped with advice on how to upgrade my motorcycles sound system. With limited space and speaker size Ryan directed me towards an Amp and Speaker combo that will easily overcome the wind noise. Thanks Again Ryan!

Russell Hunt, July 1
I had been looking for a good home audio system for a while and it was honestly overwhelming. I decided to go to Crutchfield and was placed in a chat with Ryan and I don't think he could have done a better job in helping me find what I was looking for. His service was quick, knowledgeable and polite. He quickly found what I was looking for and I am satisfied with my purchase.

chance, May 13
Ryan was a huge help. I was looking to get some recommendations of a whole speaker and head unit system for an 88 bronco. He helped me find some great products all at a great price. If you ever need help I heartily recommend Ryan.

Ryan, April 29
I needed to upgrade the radio to get compatibility with my iPhone and Bluetooth capability for my sports car (Dad dreams do come true!). The Crutchfield site was great for this part but I also wanted to add the backup camera and was totally lost about compatibility and what worked for my limited budget (new tires cost me $750 over the weekend). Ryan had a lot of great qualifying questions and helped me pick out a great option to meet my needs and it didn't break the bank. Thanks Ryan! (Go Steelers!)

Chris, April 25
My experience with Ryan and Crutchfield is by far the best customer service I have seen in years. Tremendous customer service. Thank you!!!!!!

Roger, April 20
Ryan was an incredible amount of help today! I had a ton of questions and he answered every one of them with great patience (which is much appreciated!) Was totally confused on what adapters I would need for my 2008 Chevrolet Cobalt SS and he quickly found what I needed and made things super simple. Thanks again, Ryan!

William , April 19
Fast and friendly help! Ryan really knows his stuff!

Daniel, April 5
I never leave reviews, but Ryan was incredibly helpful. He is patient and really takes time to thoroughly explain everything.

Erick, April 1
It was an informative and indicative interaction on the topic of selecting one product between the two brands. Ryan was patient and cordial to bare all my queries. Impressed indeed.

Amit, March 29
Ryan was great! he answered my questions, made suggestions and was just a pleasure to chat with. HE helped me come up with solutions and I was very very pleased. Thanks Ryan

Jonathan , March 18
Hands down, best customer service! He walked me through everything! Amazing help, very appreciative! I need to buy him lunch ... contact me!

Jeramy, March 6
Ryan is on top of his skill! Great Tech! Answered and solved all of my questions, and problems...patient, knowledgeable, and thorough!

Keith, March 6
There are too many options on the market these days! I ran through the features that I wanted and Ryan pointed me to the correct HU, wire harness, and mounting brackets in a matter of minutes. Couldn't be more pleased with the customer service!

Tyler, March 3
First off Ryan was way helpful with every question, I asked him! I gave him a little info of what subs I had. I asked which amp would be suit my needs and wants.. he gave me a couple options and everything I'd need to get the job done, I think if he didn't give me the help, I needed... I wouldn't of been confident spending $400 If it wasn't for his help.. I have purchased from Crutchfield before but it was only some 6x9s and I knew what I wanted and didn't need help.. but in this case I needed help, I had been looking and looking and didn't know exactly what I was going to need in an amp for my set up.. Thanks to Ryan he kinda held my hand and said follow me I will show you!! Hahahahahaha!! All in all it was a fun experience chatting with him and then buying through Crutchfield with the confidence Ryan gave me.. This comment is 100% real and if you have any questions about a set up for your vehicle, which most of us have different set ups and needs they will help you!!! Thanks Ryan and Crutchfield!!

Joseph, January 7
Ryan was a great help. I haven't purchased a car stereo in 35 years and didn't know where to start, especially considering that today's technology includes Bluetooth, phone integration and more. He guided me expertly to the items that fit what i was looking for and answered all my questions easily. I made the purchase while we were in the chat. A truly nice experience. Thanks Ryan!

Roy, December 22
Ryan was a big help and emailed me specific parts list and instructions of the equipment I needed to complete my installs. Great asset for Crutchfield! Thanks Ryan!

David, December 3
Ryan was very great in helping me find a new sound system, stereo, speakers, & amp for my old Jeep Wrangler. In about 15 minutes he showed me what I needed and probably saved me hours of time just searching around for the right products.

Jeff, December 2
Ryan is the best. His knowledge prevented me from ordering a radio which would not fit my truck. In addition to knowledgeable, Ryan was curious, respectful and sincere. It was a pleasure doing business with Ryan. I have never experienced an online chat session where the advisor actually put everything you need into the shopping cart and presented me with the payment screen. Very impressive. Thanks.

Bill, September 29
He was awesome! Thank you!

Shawn , September 17
Ryan was beyond helpful with all of my newbie and/or in-depth questions, extremely professional and really knew what he was talking about. Words cannot describe!

Aaron, August 29
Ryan really took the time to help me choose a nice and affordable set of outdoor speakers. He took the time to understand my needs as well as the general area of where the speakers would be located. Thanks Ryan!

Carolyn, August 26
Thanks a lot Ryan.. I was in doubt about adding a pre-amp to this Kenwood device BT but you explained and help me out very easy. Thanks again.

El tigre, July 27
Ryan! Thank you so much for your advice and guidance! I installed the receiver (Kenwood Excelon KDC-X500), Sirius Radio Tuner, all four speakers (Front: Kicker 43DSC6504, Rear: Kicker 43DSC6704), and I couldn't be happier!

Paul, July 19
I am researching which car stereo that I will be purchasing soon, and as an electronic gadget junkie I have a lot of presale questions to find the perfect stereo the first time. Ryan was very patient with everything I asked, and he was knowledgeable and helpful with his recommendations to me. He and the experience I had with him on chat is one of the main reasons I will be purchasing from Crutchfield! Thank You Ryan!

Scott, June 18
Ryan could not have been more helpful. I'm relatively tech-savvy, but with all the requirements and options available with AVRs, I was having difficulty identifying what exactly to prioritize in my searching. He clarified everything and recommended a perfect receiver at a great sale price. Really made the process as simple as possible!

Luis D., June 11
Ryan was informative without being verbose. I fully understand what generates"open box" items, the quality of those items, the warranty, and the 60 day return period (which leaves you with little or no risk).

Steve, June 8
Ryan was a great help with finding best products to solve my problems and fit my needs - Thanks!

Jim, June 2
Gave me all the information I needed, especially with the mounting hardware needed. THANKS !!

Mike Clawson, May 14
This gentleman was more than professional and helped me out immensely! keep up the good work!!

dangles , April 27
I've actually been paired up with Ryan a few times on Crutchfield Chat and the knowledge he provides is far superior to any other site I've come across. Definitely a well-versed employee on an exemplary site! Keep up the good work!

Logan, March 25
Best service you could ever ask for! wish I could have given you a tip. Lol

Jade, March 7
Ryan was so helpful. I know zero about car stereos but really wanted to update my Mazda MX5's very useless factory stereo. Ryan helped me find exactly what I need and he was honest and thorough. I can't wait to get it and install it soon!

Tracy, December 26
I asked Ryan for advice on a replacement product, and he found it in 30 seconds. Great help!

Lee, December 26
All the best about Ryan, professional advice I needed, experienced, he is the Boss.

Igor, December 2
Ryan spent the extra time to walk me through a number of questions I had. I am pretty well versed in self install but was more concerned about the critical details. Ryan was happy to take the effort to clearly discuss and lay out the nuances for me. I was inquiring about head units, steering wheel control, and speakers for 2 different vehicles and he was absolutely on top of it. Ryan, keep on a rockin' and ..... GO HAWKS!

Eric, November 25
I love buying from Crutchfield because of people like Ryan. He was on the chat for almost an hour until I solved my outdoor wireless speaker need. I look forward to them arriving and me installing them. Good times and good recommendations from Ryan and Crutchfield.

Mark, June 13
I have been putting together my stereo system on my own.(bad idea) I was going to piece it together off of Ebay. I recently called Crutchfield for some advice (great idea)I am no longer going to surf Ebay.Ryan was so much help for someone that hadn't even bought from him I can't imagine how helpful he will be for a true customer.In short My Head Unit, amp and all of my adapters will be coming from Crutchfield..What you save on Ebay would soon be lost on getting the wrong parts and wrong information. Thanks again to Ryan, I have no doubt that because of you my installation will be a success.

Nick, June 5
Ryan is amazing! Very polite and very funny. I recommend him to anyone needing help with anything he knows his stuff and helped me alot with my stereo choice. Thank you Ryan!

Austin, April 25
Ryan was instrumental in me not bringing my jeep to a to have my work done. I was apprehensive about going at my new Rubicon's sub-par system but with an uplifting conversation and a few suggestions I feel confident I can pull this off myself. Ryan was helpful with adapter kits and audio knowledge to steer me in the right direction with the system I am looking to build. Bill Crutchfield has a great employee here and Ryan is an asset to his business. Thank you for your service guys.

Harry, April 24
Ryan knows his stuff He is my Alpine and Apple goto :..)

donnell, March 25
Ryan was most helpful today with all the questions I had for him about a surround sound system and how to hook it up. He was great to deal with and answered all my questions. I can't say enough about how much he helped me understand what I was needing to know.

Donald Gill, March 14
Amazing customer service experience! This was my first time purchasing car audio equipment AND my first time dealing with Crutchfield. As a novice, I was impressed with the information and the attention to detail. I'd already done some research into what I wanted. Ryan asked good, directive questions to ensure I had my needs met by the stereo I purchased. He made recommendations for similar products at lower prices and clearly explained the differences. I was grateful for his expertise and efficiency. I will ABSOLUTELY be referring friends to Crutchfield and will return for similar purchases in the future.

Dwight, March 7
Just finished a chat with Ryan about my future subs, he was insanely knowledgable about what I was looking for and what I was going to complement my system with. Thanks for the help. It's people like him that help give Crutchfield such a good name.

2-D, February 3
Bang, Boom, Pow! Being in the customer relations field I get a chance to gauge good, bad, awful, and rarely excellent service on my day to day adventures. Having spent a bit a time with Ryan via chat I must say that the service received was Bomb Dot Com. My new head unit is on the way and I can't wait to get that bad boy installed. This was my first purchase thru Crutchfield and although I remember the magazine as a kid I never had it in me to pull the trigger on buying electronics online. A new customer for life and much thanks go out to Crutchfield and the superior service provided by Ryan. Cheers!

Marty G, June 5
I was basically just starting to shop for a new tuner and really didn't know anything about them. Spoke to Ryan and he took the time to ask questions about how I would be using the tuner and what I wanted to do with it. I never felt I was being sold something. I felt he was providing a solution for me. Very pleased with his service.

Mark S., March 29
I just bought a Kenwood in-dash DVD/Navigation system for my 2004 Sequoia with Ryan's help. He was highly knowledgeable, helpful, friendly, and professional. Compared to my experience at Best Buy, where I was assisted by a hapless 17 year old who knew next to nothing about the products he was pitching, this was far more satisfying. The feature where he was able to show me related products by loading the product key compensated for most of the limitations of shopping online. I really feel like I received personal, human help. This is a great credit both to Ryan and Crutchfield. I can't wait to get my gear.

Matt, May 11
This is the way I like to shop, Thanks Ryan! Lay it all out in an email with links. I had everything on its way in less than 7 minutes. Only thing to improve is if you sent a Bud Light with the order.

Michael D Windhorst, January 26
Living in the middle of the Pacific Ocean, I buy via mail/web order with some trepidation. Well, Ryan made my purchase an easy button transaction. He walked me through all of the decision-making I had to do with the utmost patience; never a hint of "pressure," just knowledgeable advice. My player arrived today, and my trust in Ryan and Crutchfield was greatly rewarded. Cheers, Ryan!

Ron, September 17
I bought a stereo from another online retailer 2 days ago, and when I tried to call to find out about accessories, they had me on hold for 1 hour, and then I was told they couldn't help me. I canceled my order, and immediately placed it with Crutchfield, and I have to say that you are the absolute, ultimate best in customer service. Besides having my order shipped out immediately, I didn't have to go searching for accessories, and there was always someone to help. You never appreciate good customer service until you don't have it. Thanks a million!

gayaren, May 21
My experience with Ryan will change me from a first time customer to a lifetime Crutchfield customer. However much he makes he needs a raise. Beyond knowledgeable and helpful, just simply the best customer service I have ever received.

Travis, August 30