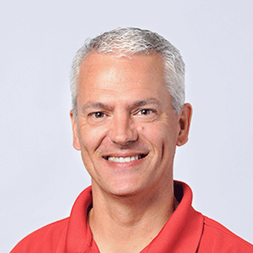 Wes
Advisor since 2008
Located in Norton, VA
Wes
Since my first concert back in 1980, I love helping folks relive that experience.
Tech I'm excited about:
Car audio systems. Stereo music listening, specifically vinyl.
Favorite streaming service:
Netflix, love the variety and the recommendations it provides.
Favorite getaway spot:
The Beach! Nothing like fun in the sun with family and friends
Favorite teams:
UT Vols, The Reds and anybody that Peyton Manning plays for!!!
Share how Wes helped you:
What customers say about Wes
Wes was a big help in choosing the car radio. I was looking at 3 and he helped me decide on which one as I had several questions and concerns about the brands and features. EXCELLENT customer service. Very rare these days. Thanks Wes, and please don't forget to tell Hogan "hi" for me, he was equally great when I ordered a radio system for my wife's car a couple of years ago.

Mark, January 22
I probably over research every big purchase to the point that I am drowning in facts. He was patient enough to help me wade through everything to a conclusion that I am happy with. He helped me understand some information better and helped me pick the best TV for my wife and I. Thank you very much Wes.

Tom, December 28
Best customer service I have experienced in a long time! I hope my stereo rocks as much as Wes does!

Charles , March 9
Wes was very helpful. Nice to talk to a person that understands the question and is "right" with his recommendations!

Steve Conger, November 21
Wes really knows his stuff, Very friendly and polite. I will definitely be wanting to talk to Wes with all my future orders!! I'm an old timer so I had lots of questions about my Auto Stereo installation and Wes had all the answers!! Great Job Wes! Thanks again.

DANIEL, November 16
Wes is very knowledgeable, cheerful and passionate about what he does. Could not have had a better experience!!

Tom , July 11
Wes - great straight-forward advice that saved me a lot of money compared to what a local big box store recommended. My new AV receiver and super-cool programmable remote shipped the same day giving me plenty of time to get it set up for my Super Bowl party. THANKS WES!! A new sound bar is on the horizon and I'll be looking for Wes again. Great Job!!

David, February 5
I had the pleasure of Wes picking up my phone call, due to my usual rep being out of the office. Wes was a pleasure to deal with. He was kind, helpful and made the experience so easy. A++++ for his wonderful customer support!

CIndy, May 7
Awesome and knowledgeable support from Wes. Crutchfield has an impressive selection, super prices, and great support. His guidance was not only invaluable, but saved me serious time and frustration. I won't even risk calling someone else the next time.

Mike, August 18
Wes was GREAT!! He answered all of my questions and was spot on with his info. Thanks for your help I will be a return customer.

Brian V, February 8
Well words can't even describe how great Crutchfield customer support is. I got a thank you card from Wes today in the mail, and it made my day. I don't think there's another website that comes close to this one, let alone the fantastic customer support. Thanks again Wes it means a lot. I'm loving my new subwoofer and amp. Sounds crystal clear and I get a lot of great comments from friends about it. I'm thinking about upgrading headunits soon and getting a 4-channel amp to power all my Infinity series speakers, I'll be sure to call you when I need that gear! Thanks again Wes!

Alex Klopfenstein, January 10
Wes--thanks so much for your help today pertaining to my system that I had questions with. I strongly believe in your company's expertise, advice, values, and reputation as a whole. Your recommendations were to the point and on point. Thanks so much for your assistance in my goal I've set forth for my home theater system needs.:)

ray maynor, September 9
Wes is a great person to work with. Always helpful and answers any and all questions I have. I will send others to him as I have in the past. Thanks Wes!

Don, June 17
Wes by far gone above and beyond to help me. I am in the process of upgrading the sound system in my 06 H3 and he has been there to answer every and any questions I've had he is extremely knowledgeable and not just out for your money. he will get you the right item and get you the most for your money!

Stefan Z., April 3
I just got off the phone with Wes and he helped though all my questions. The second time I have ordered through Crutchfield and both times are great. I guess I understand now why people keep coming back. Oh and I wasn't on hold for any time at all.

David S, March 23
Wes did a great job taking care of my order! I was pleasantly surprised when I read that he is an active member of BSA! I am an eagle scout myself...all the more reason to stick with Wes! Thanks for the great service!

Jake, November 7
Wes has been super to deal with and I feel tries to always look at what will best suit my needs. I feel as if I have any problem I can contact him and he will take care of it for me. Keep up the good work and Thanks

Daniel Crouch, October 22