10 car audio products from our past that left an impression
Big sellers and head-scratchers worth a second look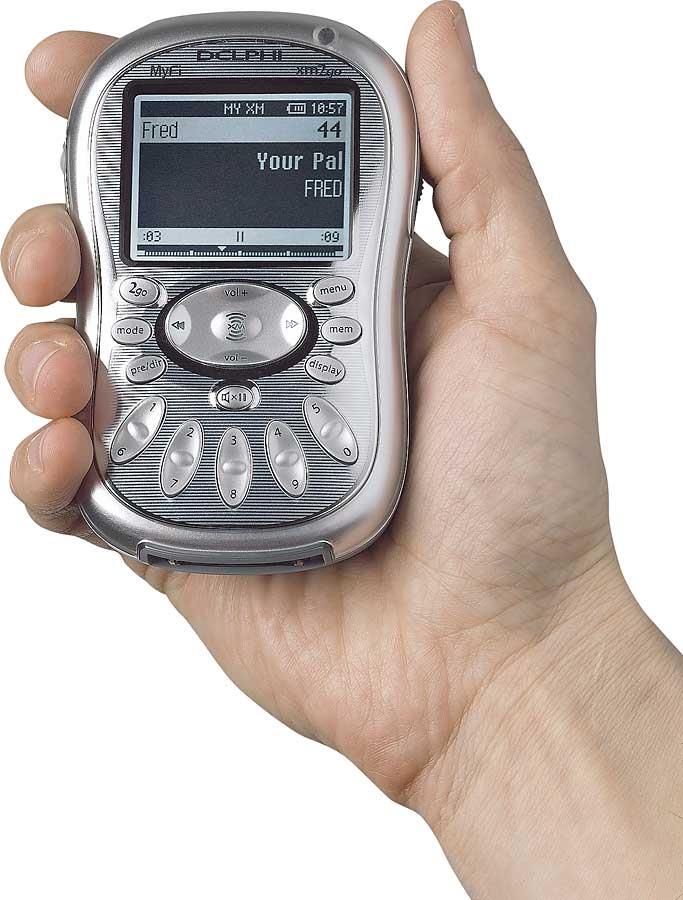 Remember these items from our catalog?
When you've been selling car audio gear for over 40 years, a few things will stick in your memory as either total paradigm shifters (like MP3-compatible CD players) or nifty ideas that could've benefited from better execution. Here are ten items from the past couple of decades which remain front-of-mind for our team of car audio writers (some of whom are former Advisors).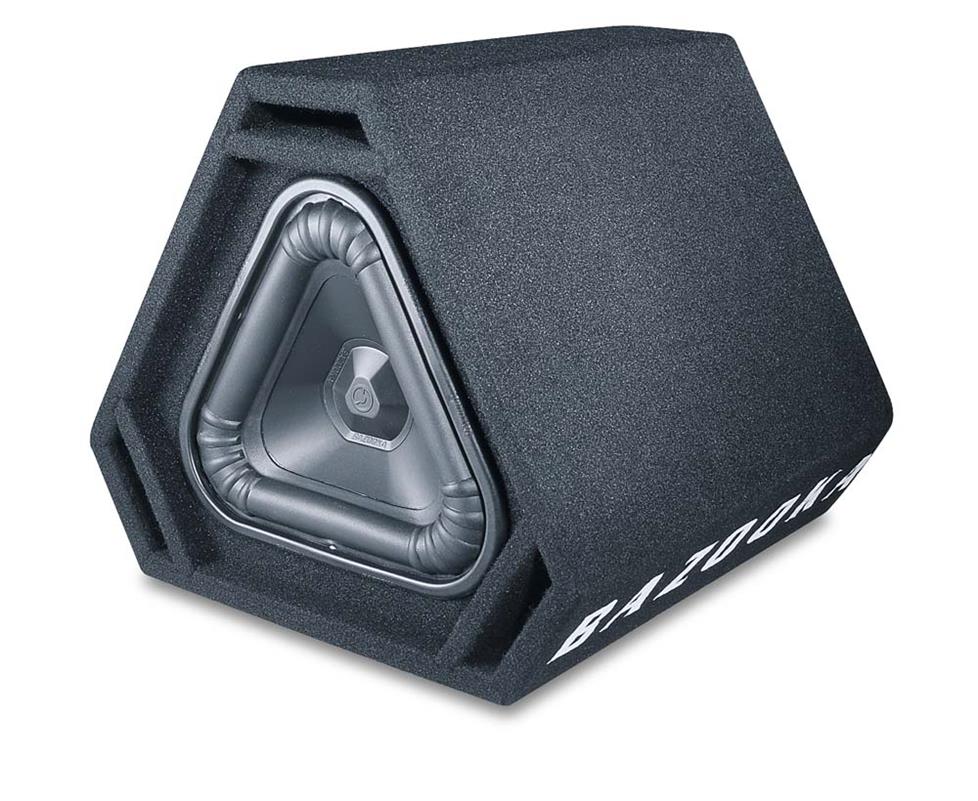 Bazooka TVB-141 bass reflex subwoofer
Not only did Bazooka's unusual 10" triangular subwoofer feature three sides, but the enclosure it came in also boasted three separate reflex ports to deliver air movement in triplicate. While its funky shape was certainly eye-catching, it didn't really resonate with our customers, who generally prefer their subs to be round (or square in some cases).
See our full selection of subwoofer boxes.

Sanyo EX-CD1000 CD/cassette receiver
This was among the first single-DIN combination CD/cassette receivers we carried. We sold "roughly the GDP of a small country" of these, according to one of our editors, thanks to its arrival during the late 1999 shopping season. With a flip-down face, it truly was a sight to behold.
We haven't offered cassette receivers for quite some time, but you can still check out our single-DIN car stereos.
Delphi MyFi™ portable XM Satellite Radio receiver
The MyFi (top center above) was notable for being one of the earliest ways satellite radio listeners to could take their music, talk, and sports programming mobile — no longer would they be confined to tuning in only at home or in the car. As you can see, it also came with a LOT of accessories, including a cassette adapter, remote, and headphones.
Thinking about switching to satellite radio? See our full selection of dock-and-play radios for home and/or car.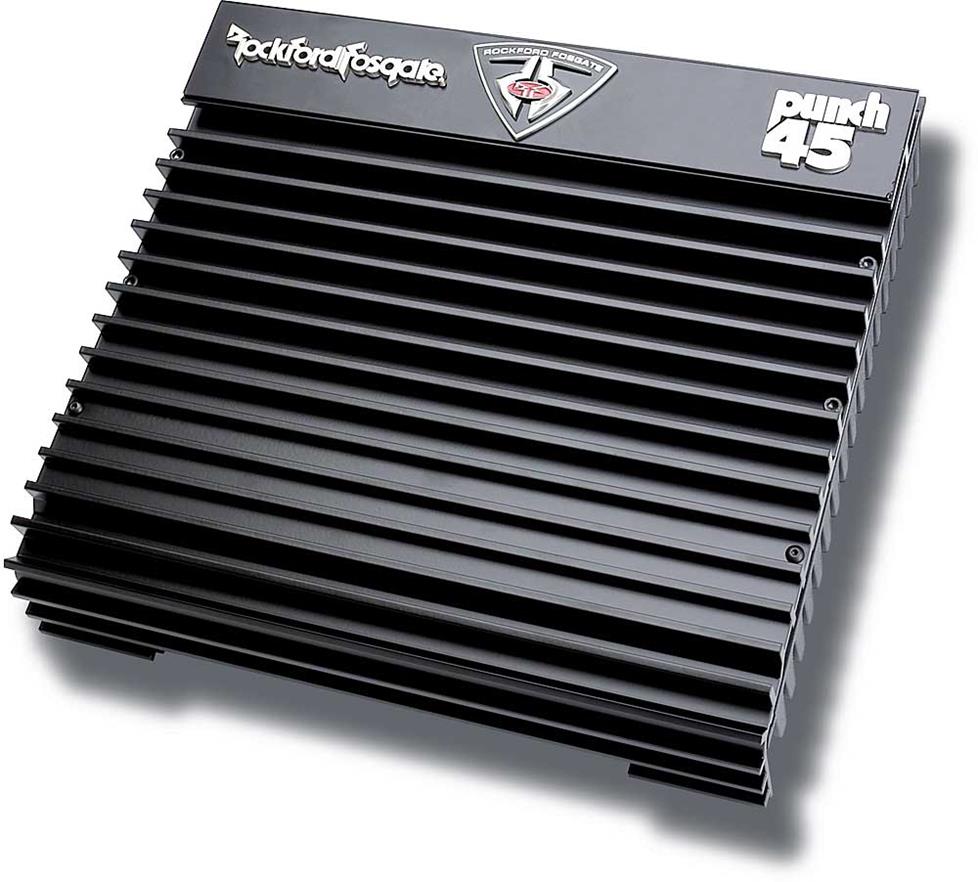 Rockford Fosgate Punch 45 2-channel car amplifier
Arriving in May 2005, this amplifier celebrated Rockford Fosgate's 25th anniversary with a made-in-the-USA pedigree and retro styling. Although it was rated at only 22.5 watts per channel RMS, it delivered over 70 watts when we tested it. Rockford Fosgate limited the production run to only 2,500 units, ensuring the amp would get plenty of attention from audio enthusiasts.
Juice up your vehicle's system with a new car amplifier.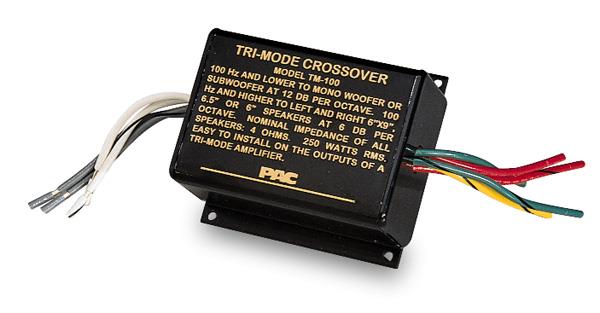 PAC TM-100 tri-way crossover
If you had a subwoofer, two aftermarket speakers, and one two-channel amplifier, you might've seen this curious little black box from 1996. It allowed you to power all three drivers and set the desired frequencies for output that was pretty decent, provided your amplifier was tri-way or tri-mode compatible. A former Advisor described it as a necessity "for the discerning car audiophile who didn't want to spend money on an amp for the job."
For something a bit more sophisticated, explore our current crop of car equalizers and signal processors.

Aiwa CDC-MP3 CD receiver
This was the first MP3-friendly CD player Crutchfield sold, and it was a big hit back in the fall of 2000. Why? Because it could play a CD-R loaded with up to 200 MP3s. No more would you be limited to those store-bought CDs, which held only 20 or 25 tracks. This was hours of entertainment at your disposal without stopping to swap out discs. A customer from Glens Falls, NY, told us back in 2010: "I've had this head unit installed in 3 cars (Accord, Jetta, Lumina), and now in my work truck, and it still keeps ticking."
See our full selection of CD receivers, which all play MP3s and most other file formats.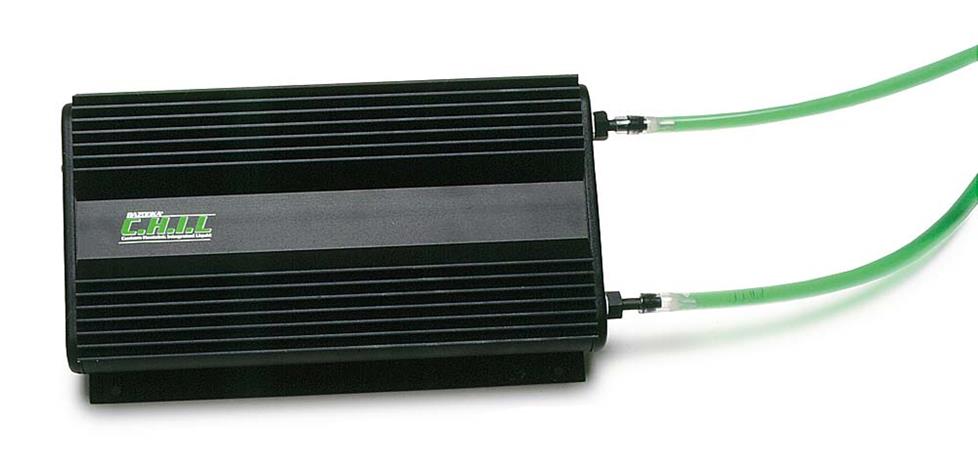 Bazooka C.H.I.L. Pack amplifier cooling kit
We've always known that heat is a key component driving distortion in amplifiers and subwoofers. For a hot minute (get it?), Bazooka's solution to thermal excess was to pump a mixture of antifreeze and water through their amps and subs via plastic tubes to help keep them cool. The idea, unfortunately, did not set the world on fire.
Check out our full selection of amplifier installation tools and accessories.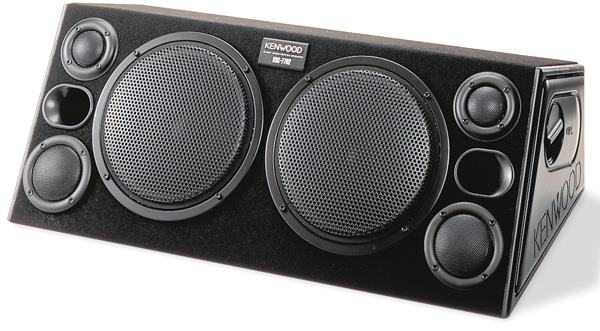 Kenwood KSC-7702 3-way hatchback speaker box
Yes, it looked like a good idea to ease the pain of speaker installation. But the Kenwood enclosure housing two 10" subs, two 3-1/2" cone midrange speakers, and a pair of 2" tweeters didn't appeal to the minivan set like we thought it would.
For creative solutions to speaker placement in your car, check out our selection of speaker enclosures and pods.

Sony MEX-1HD CD receiver with hard drive recorder
As "ripping" your music became the hot new fad, Sony introduced this nifty dash companion in 2002 which could record the music from CDs right to a built-in 10GB hard drive, so you could access those songs later without the CD. However, it would only rip tunes in Sony's proprietary ATRAC3 codec, so there would be no way to transfer those tunes as MP3s to another device. Yes, ATRAC3 is similar to the codec used in MiniDisc players.
Are you fully digital with your music now? See our digital media receiver offerings, which don't play discs.

JVC KD-S100 CD receiver
We moved tons of these bad boys between 2009 and 2010, and for good reason. See that "Bongiovi Acoustics" logo in the upper right? The KD-S100's built-in "Digital Power Station" (essentially a digital signal processor) worked with an included tuning CD to help overcome the sonic shortcomings of most vehicles. That technology came courtesy of famed record producer and engineer Tony Bongiovi's company (you might've heard of Tony's cousin, Jon Bon Jovi). Lots of customers thought this stereo delivered noticeably better sound without adding subs or amps to their systems.
Most of today's car stereos have plenty of sound-shaping tools to let you contour the sound to your vehicle.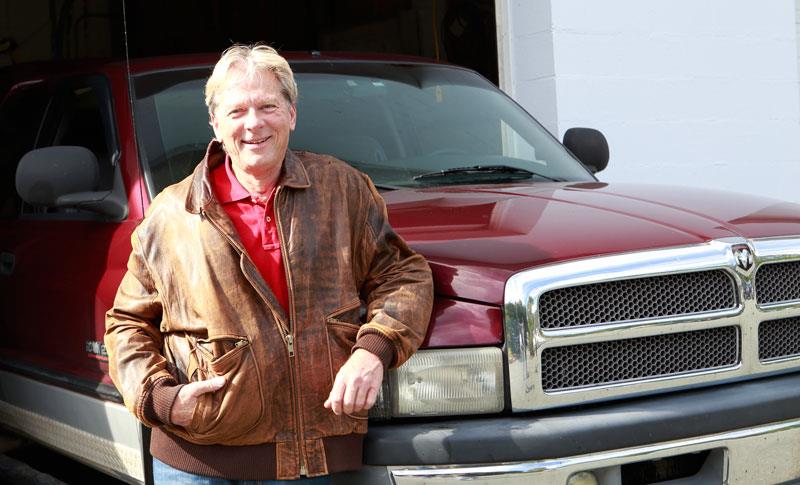 we've got the right gear for you right now
Trips down memory lane are fun, but we're always looking for the best solution for your car audio needs now and down the road. Our Advisors know the hottest new gear inside and out, and they have the tools for finding the best fit for your vehicle. Call, chat, or email us to get help making your ride sound its best.