Upgrading the audio in a 2001 Pontiac Firebird
This doctor has the prescription for great sound
A hot rod like the iconic Pontiac Firebird Trans Am deserves something more than a stock system, and when this Firebird owner from Alabama decided he was ready to upgrade the audio, he called us.
Doug, an E.R. doctor, doesn't shy away from new challenges, and customizing the sound in his '01 Firebird was something he'd always wanted to tackle. "I have a background in music," he told us, "I love to hear every instrument in a song clearly and appreciate the nuances."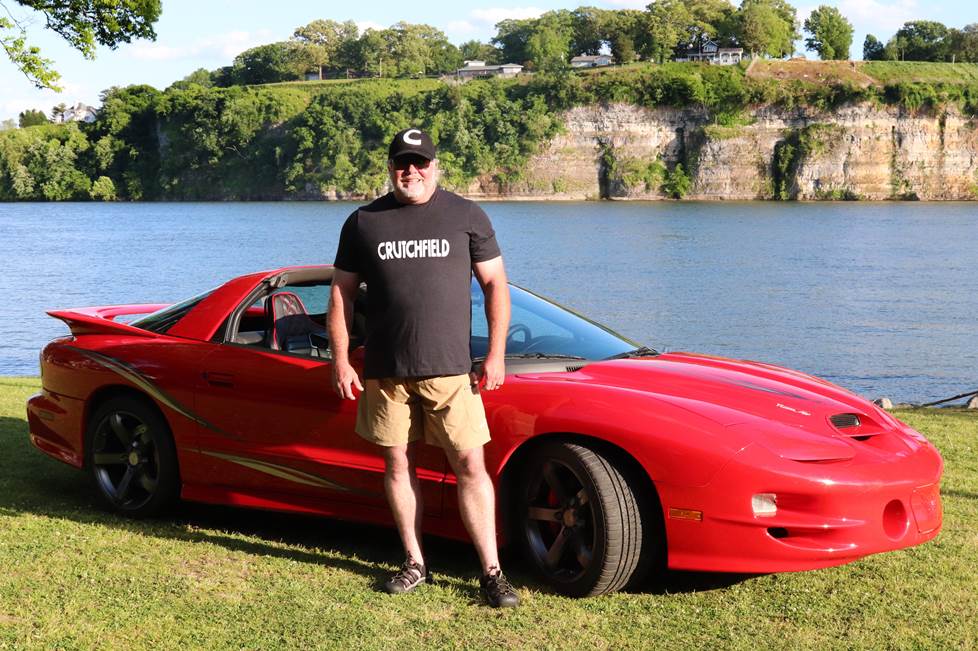 Part of the fun of driving a T-top Firebird is blasting your favorite tunes with your foot on the accelerator, but the whipping wind and the engine noise don't exactly lend themselves to clarity of sound. To achieve that kind of detail, Doug needed well-designed speakers, plenty of power, and a car stereo known for its sound-sculpting tools and digital processing.
The gear for the job
Right away, Doug zeroed in on Audiofrog for his speakers and sub. When it came to choosing the right amp to power those components, Doug looked to us for recommendations: "Your Advisors were able to relay real life experience with these products and help based on my musical preferences."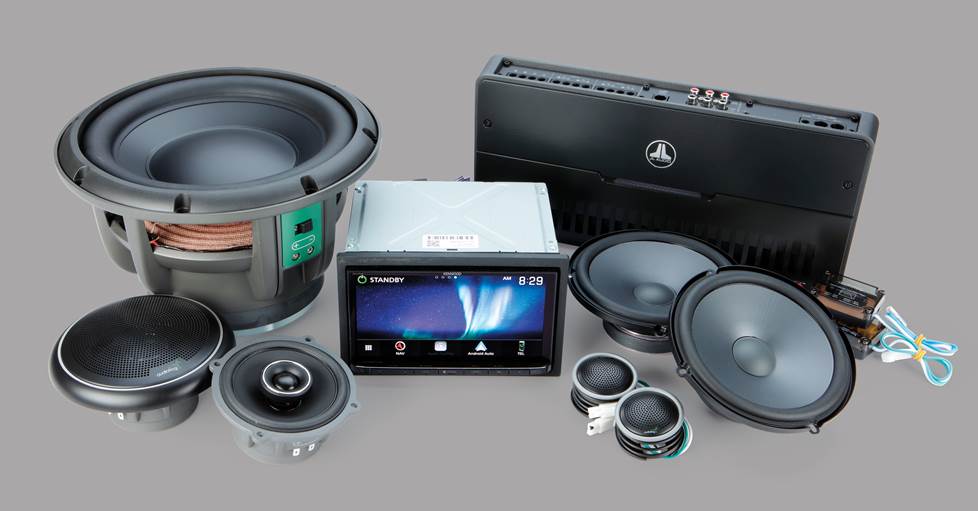 What Doug installed
Doug's first car audio installation
Every car audio installation poses unique challenges, but Doug took a methodical, well-researched approach, and he had a clear vision of what he was shooting for.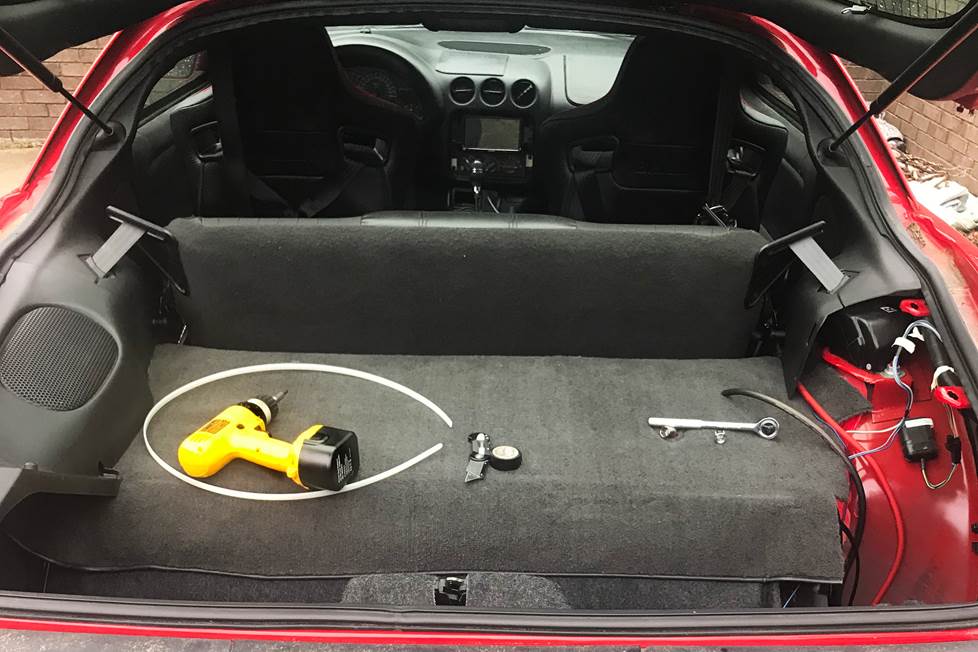 "From an installation standpoint," he said, "I expected that it would be a very challenging project, since I had no prior experience. From an end result standpoint, I envisioned a top notch system, performing at a very high level, with great loudness and clarity to the music, and other useful other features like GPS."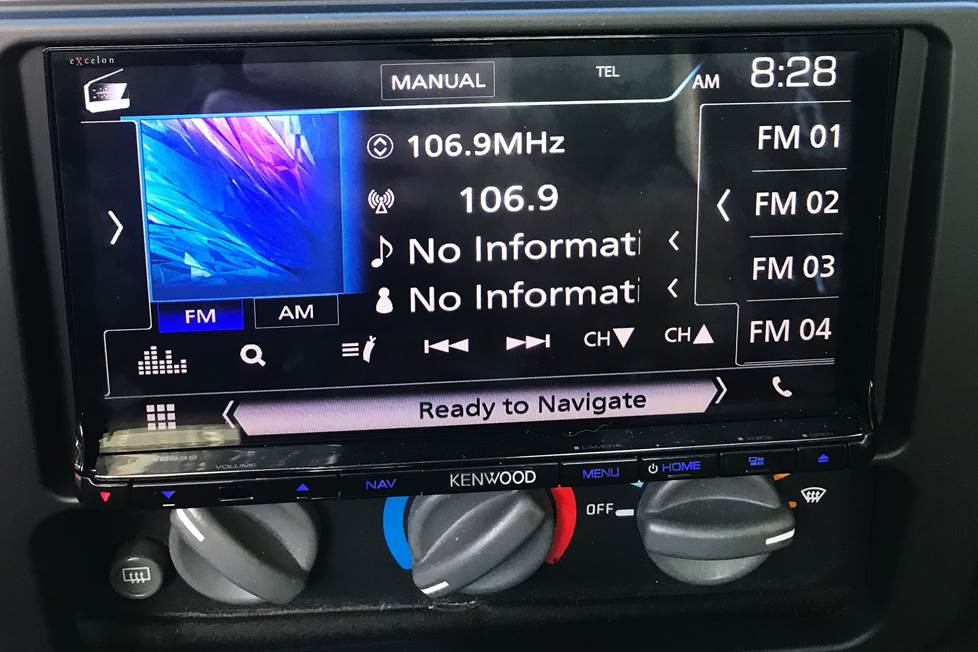 Doug chose a Kenwood Excelon navigation receiver, well-reviewed for its reliability, vehicle-integration tools, an expansive EQ, digital time alignment, and more. He installed the receiver first, and getting it in place helped him keep focused and excited about the rest of the installation. "When I installed the head unit into the dash," Doug explained, "some modification was required, which went smoothly, but it was very gratifying to see it in there and see the progress."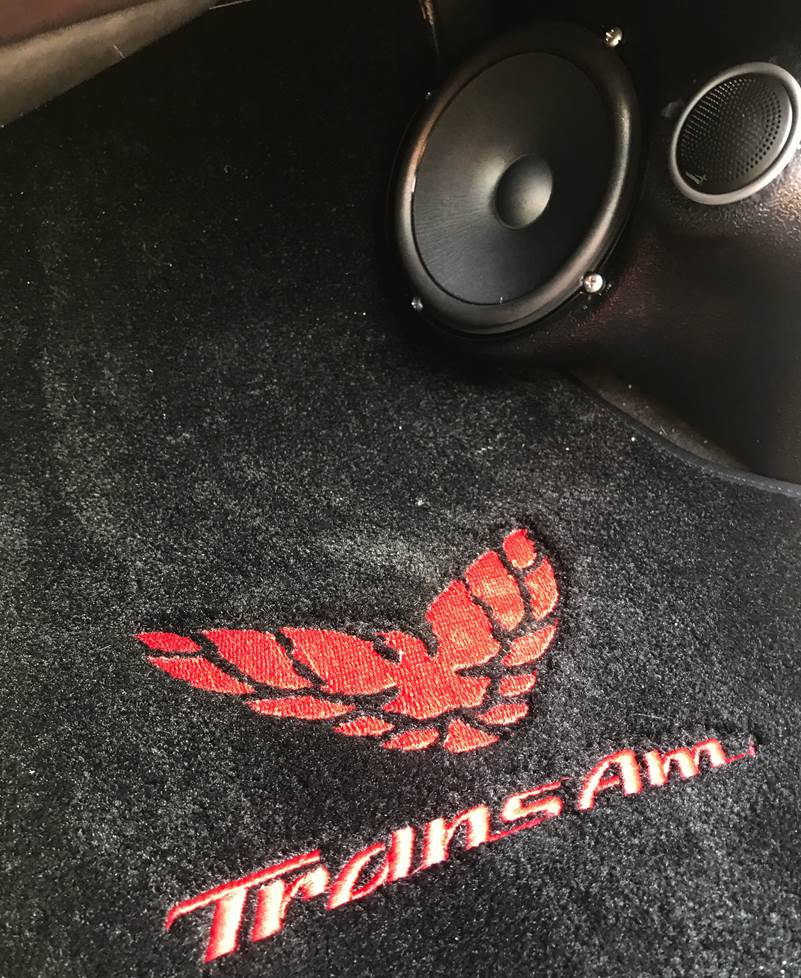 The great-sounding Audiofrog components look right at home in the Q-Forms custom kick panels. The Q-Forms enclosures enabled Doug to more easily run speaker wire from his new amp to the components without getting into his doors.
Later, when Doug felt he was getting in over his head, he recalibrated by giving Crutchfield Tech Support a call. He told us, "The most challenging part was understanding how to properly wire the amp and speakers. This is where Crutchfield Tech Support was invaluable. They were able to tell me directly, and specifically for my system, which wire goes where."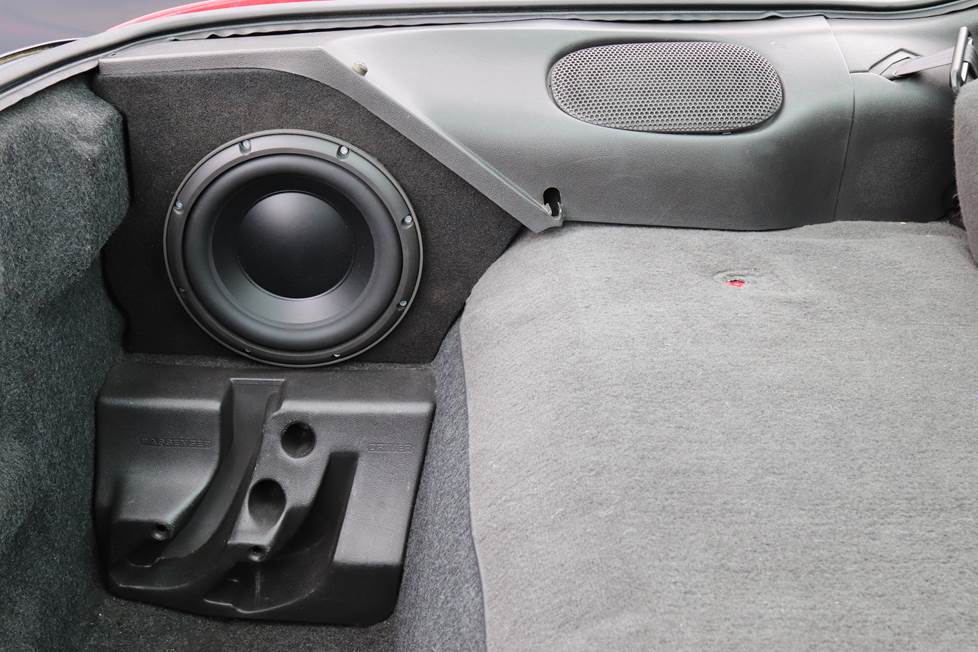 But Doug needed no help from us flexing his DIY skills and building a custom enclosure for his sub. He saved space and it looks factory-installed! Same goes for those kick panels!
No prior experience, he said? Could'a fooled us!
The reward of DIY
After all was said and done, we asked Doug the most important question of all:
What did you listen to first to test your new sound?
Doug: "'Come Sail Away' by Styx. I love the drum part toward the end of the song. All in all, this has made me listen to my favorite music with a new appreciation for the artistic talent. I never knew music could be played so loudly and remain crystal clear!"
Doug's Firebird playlist
Come Sail Away by Styx
Another One Bites The Dust by Queen
Back In Black by AC/DC
Carry On Wayward Son by Kansas
Stairway to Heaven by Led Zeppelin
Advice from an experienced installer
Doug is now qualified to pass along wisdom to anyone on the fence about upgrading their system. Here's what he had to say, "If you love music and great sound, GO FOR IT! You don't know what you're missing until you hear a great quality sound system in your car. If I can do it with the excellent help of Crutchfield Tech Support, anyone can."
That's some great, doctor-approved advice! Whether you want new speakers, more power, or the latest stereo, give us a call and our advisors will help you find the best gear for your car.
---
Vehicles in the Custom Car Showroom are submitted by customers and fans, and edited by Crutchfield writing staff. You can find more of these articles on the Showroom main page.