2003-2011 Lincoln Town Car
Upgrading the stereo system in your Town Car
2003 • 2004 • 2005 • 2006 • 2007 • 2008 • 2009 • 2010 • 2011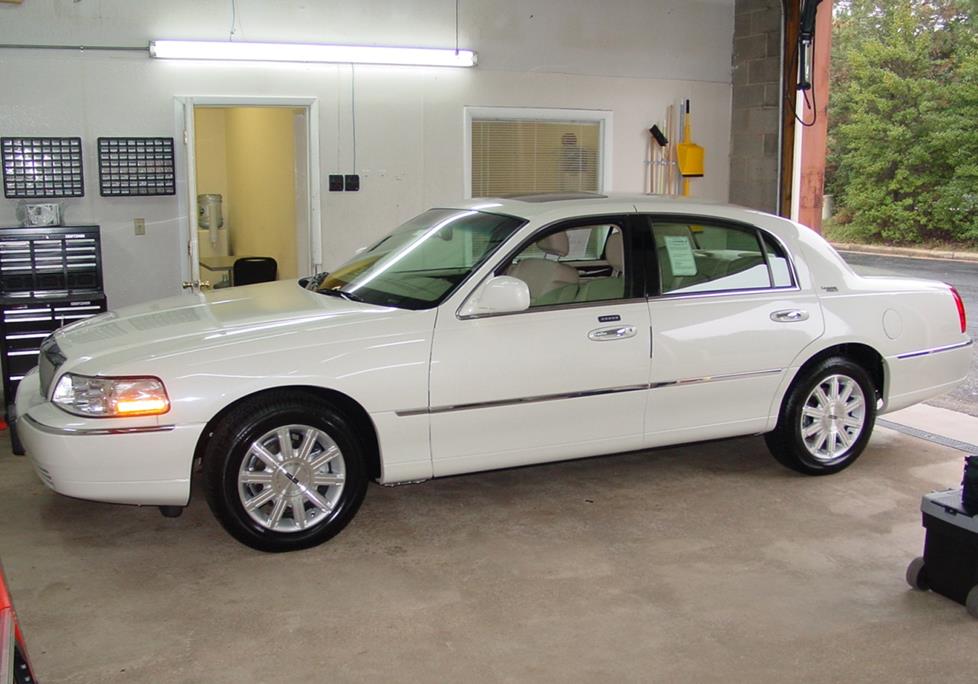 In brief: This Crutchfield Research Garage article gives you an overview of your Town Car's stock stereo system and your aftermarket upgrade options. Use our vehicle selector to find the gear that will fit your Lincoln.
Overview of the Lincoln Town Car
The notion of what constitutes a "luxury car" has been stretched almost beyond recognition over the last couple of decades, but the Lincoln Town Car is a big, bold reminder of what the term used to mean. Plush, quiet, and unapologetically enormous, the Town Car is the last of a breed — the old-school, full-size, rear-wheel drive American luxury car.
With a chassis that traces its roots back to the late seventies, the Town Car is far from a technological tour-de-force — and that's not necessarily a bad thing. Some "new school" luxury sedans are so complex that finding a new radio station can necessitate a remedial look at the owner's manual. The retro-and-proud-of-it Town Car is much more user-friendly, welcoming its occupants into a familiar, uncomplicated environment designed to make driving as stress-free as possible.
With the interior ambiance of a formal living room and smooth, subtle exterior styling, this big Lincoln just looks the part in a way that your neighbor's SUV just can't manage. And, with plenty of interior space and yards of factory sound insulation, the Town Car can be an awesome place to enjoy a high-quality audio system.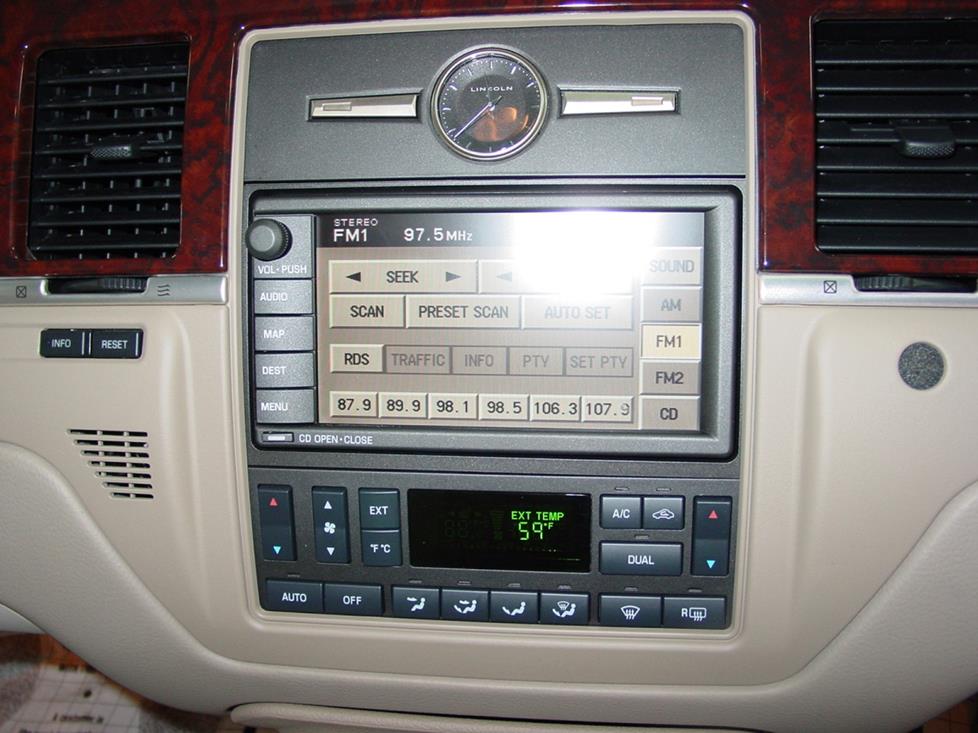 The Town Car's factory radio (Crutchfield Research Photo)
Factory stereo system
As you might expect, the Town Car was equipped with a variety of premium factory stereo systems over the years. Early cars were equipped with a single-disc base receiver, but the once-optional 6-disc receiver eventually became the standard model. There was also an optional Alpine system that included a subwoofer and plate-mounted component speakers in place of the base stereo's full-range models. A DVD/navigation system appeared on the option sheet later on, and that system was eventually paired with a 9-speaker THX-certified sound package.
When you replace the old receiver, you'll lose features like the satellite radio tuner and the factory navigation system. Newer and better versions of both are available on a wide variety of aftermarket stereos.

The Town Car's radio cavity (Crutchfield Research Photo)
Replacing your factory radio
The act of removing the Town Car's radio is relatively uncomplicated, especially if you're working with the base stereo system. You'll need to remove some panels and screws, but that's not a big deal. The important thing here, and throughout the rest of your stereo upgrade process, is to work carefully and stay organized. Grab an old coffee cup or dish to hold the screws you're removing, because you'll need them when you're putting it all back together.
If your car is equipped with the THX system, however, things are a little more involved. There's a factory amp located in the trunk, and you'll need to bypass it when you install new gear. That means you'll need to run new speaker wires from the radio to each speaker, and/or install a new amp. While it's not beyond the reach of the average DIY-er, anything that extensive is best left to someone with car audio installation experience. If that doesn't sound like you, consult a car audio professional.
Detailed stereo and speaker removal instructions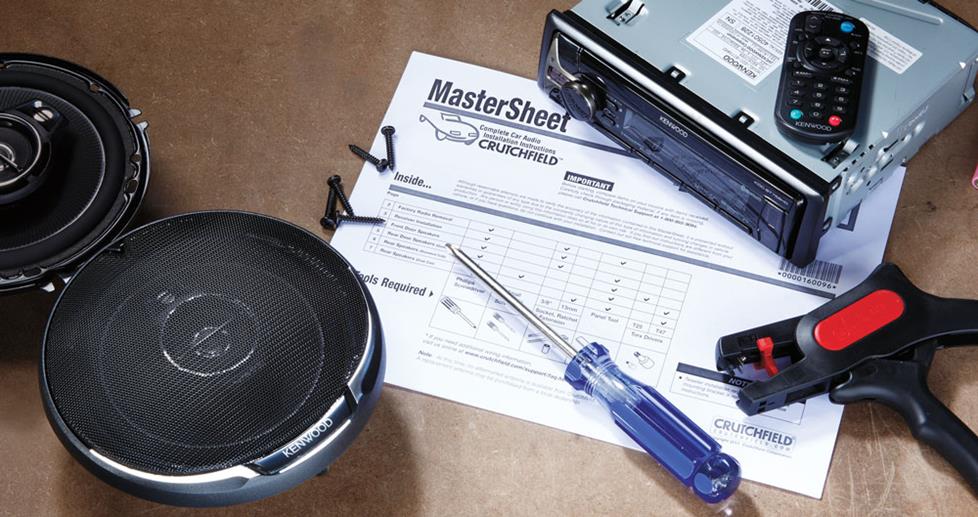 With step-by-step disassembly instructions and plenty of up-close, detailed photos, our exclusive
Crutchfield MasterSheet
™ takes the guesswork out of removing the factory stereo and speakers. It's free with your Crutchfield order, or you can purchase one separately for just $9.99.
A wide variety of single-DIN (2" tall) and double-DIN (4" tall) receivers will fit into the Town Car's dashboard, so you'll have plenty to choose from. You'll get deep discounts on the mounting kit and wiring harness adapter you'll need to connect your new stereo to the factory wiring system when you buy them with your new stereo.
Tools needed: Panel tool, 7mm socket, ratchet, and extension, small flat blade screwdriver
Steering wheel audio controls
It's relatively easy to retain the steering wheel audio controls when you install a new stereo in your Town Car. When you enter your vehicle information, our database will choose the adapter you need to make your factory steering wheel controls work with your new receiver.
Shop for car stereos that fit your Lincoln Town Car
Replacing your factory speakers
The Town Car has speakers in the front doors and rear deck. Overall, the process of replacing them is relatively uncomplicated and the improvement in sound should be impressive.

The Town Car's big front door (Crutchfield Research Photo)
Front door speakers
The base Town Car is equipped with full-range speakers mounted to a 6"x8" opening in the front doors. If your Town Car has one of the optional stereo systems, you'll find component woofers and separate tweeters located behind those luxurious-looking door panels.
To replace the door speakers, you'll need to remove the panels, of course, and you'll also remove the door pull end caps and the power window/lock/etc. assembly. There's nothing complicated about this, but again, work carefully and keep the various Phillips and Torx screws organized for later. You can replace the woofers with same-size models, or install a set of 5-1/4" speakers. You'll need a mounting bracket for the smaller models, and it's included with your Crutchfield speaker purchase.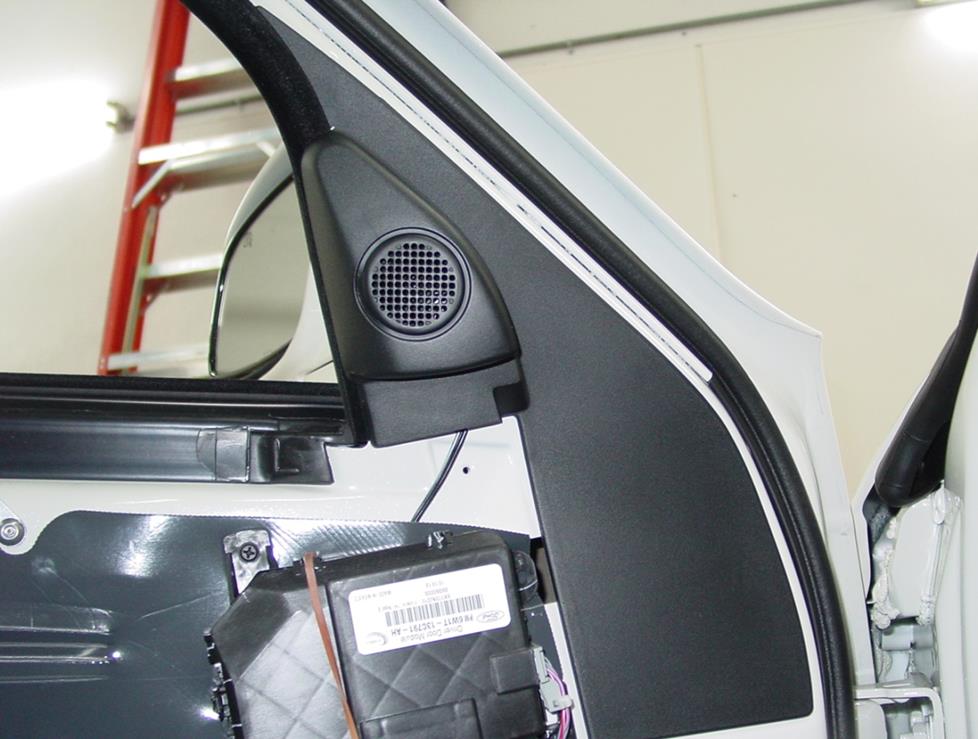 The sail panel-mounted tweeters (Crutchfield Research Photo)
Replacing the 1-1/2" tweeters is a smidge more complicated. The factory tweeter, which has a built-in crossover, is glued to a bracket and hard-wired into the factory woofer. There's no wiring harness adapter for this location, so when you install an aftermarket tweeter, you'll want to use a set of Posi-Products connectors to make the necessary wiring connections. It's a lot easier than splicing and soldering, plus you'll get a much more secure connection. You'll need to find a way to mount the new tweeter, too, and our universal backstrap is a simple, smart way to secure it in place.
Tools needed: Panel tool, Torx T15 & T30 SRE, Phillips screwdriver, small flat blade screwdriver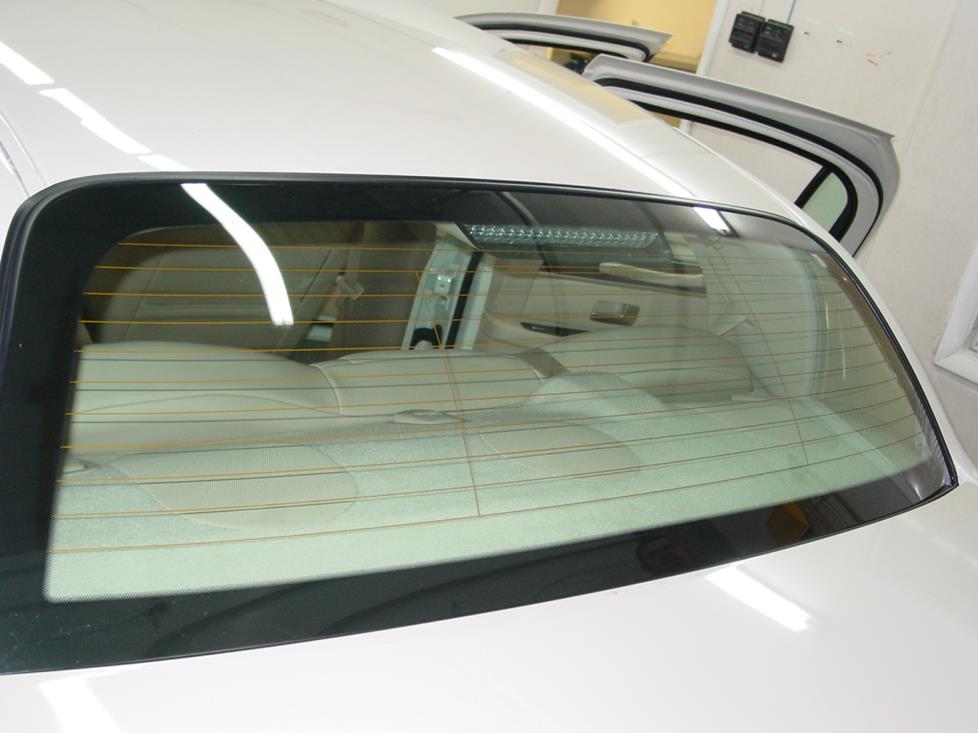 The Town Car's rear deck speakers are easy to swap out, but getting to them presents a few challenges (Crutchfield Research Photo)
Rear deck speakers
The rear deck speakers are top-mounted underneath the one-piece deck liner. To get to them, you'll need to remove the bottom and back seat cushions, then remove the liner. The speakers are secured by 6mm screws, and they're pretty easy to replace once you're in there.
Removing the seat cushions isn't complicated, but you might want to have a helper handy to assist in getting them out and putting them back in. We'd also recommend some old (but clean) sheets or towels to protect the cushions while they're out of the car. You'll find complete instructions in your MasterSheet.
For new speakers, you can choose either 6x8's or 5-1/4" aftermarket speakers. If you go with the 5-1/4 option, you'll need to use adapter brackets (included with your purchase) to secure the new speakers. In some cases, especially with earlier Town Cars, you might need to remove the factory foam basket to create the depth you need for the new speaker.
Tools needed: Panel tool, 6mm" and 18mm socket, ratchet, and extension
Shop for speakers that fit your Lincoln Town Car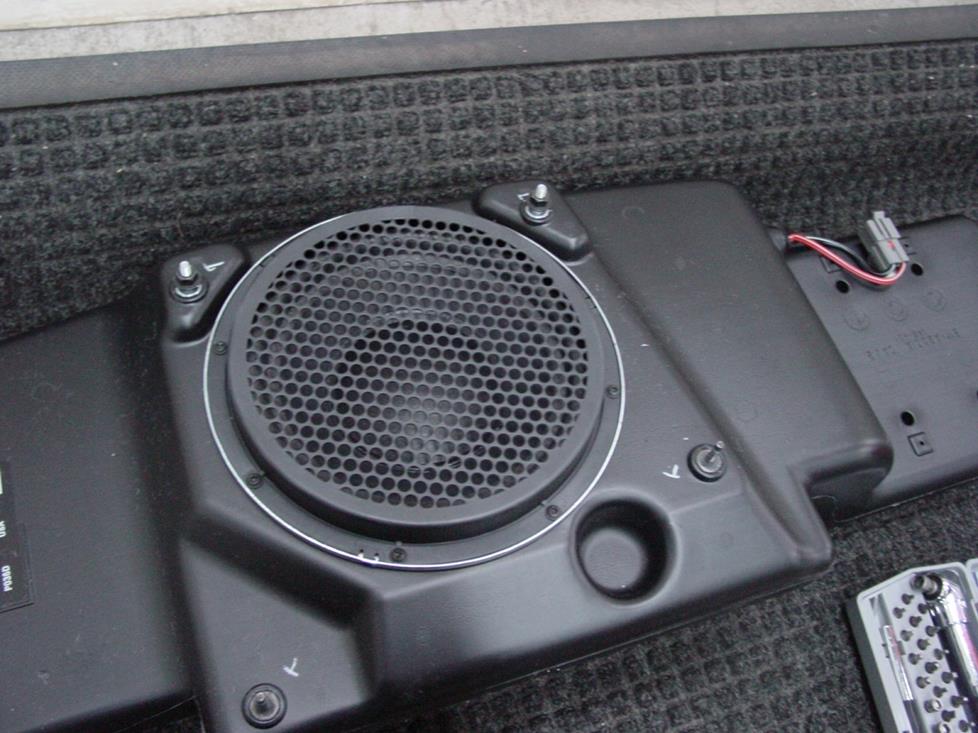 The sub is mounted between the rear deck speakers (Crutchfield Research Photo)
Bass in your Lincoln Town Car
The subwoofer in upper-end Town Cars is located right between the rear deck speakers, but it's a lot more challenging to work with. It isn't rocket science or anything, but replacing this bottom-mount sub requires some effort.
You'll need to remove both portions of the rear seat, plus the upper trunk headliner and the polymer enclosure that houses the 8" dual voice coil sub. You'll also need to re-drill the mounting screw holes to install the aftermarket sub in the factory enclosure.
As a whole, this isn't really difficult, but the sheer number of tasks involved, not to mention the drilling, makes for a pretty big project. If you're not comfortable with that much disassembly, you might want to leave it to a car audio pro. If you do choose to do it yourself, it's good to have someone around to help you with some of the bulkier jobs, like seat removal.
When it's time to start drilling, just remember to measure twice, drill once, and wear eye protection. Be sure to test the system to make sure the sub is working before you start putting everything back together. And while you're buttoning everything back up, make sure the rear seat belts are functioning normally.
Of course, if you want to get even more bass a lot easier, the Town Car has an enormous trunk that will hold a very nice subwoofer enclosure. You have a 41"W x 22"H x 24"D space to work with, so you can definitely go big on boom.
Shop for vehicle-specific subwoofers for your Lincoln Town Car
Other options for your Lincoln Town Car
Here are some other upgrades that will make your Lincoln Town Car even more enjoyable to own:
Dynamat
The Town Car's vault-like interior is one of its calling cards, but if your car is a few years old, some squeaks and rattles might be disturbing the peace and quiet. Installing Dynamat in the doors and, if you have a big sub, the trunk, will help ensure that you hear nothing but clear, crisp, stereo sound.
iPod® and satellite radio adapters
If you don't want to replace the factory receiver, you can still expand your musical horizons in the Town Car. We offer several adapters that will allow you to use your iPod, MP3 player, or even satellite radio tuner with the factory system.
Security
Installing a security system in your Town Car isn't easy (security systems rarely are), but it's definitely a good idea. Our Crutchfield Advisors can help figure out what you need to get the job done, but we usually recommend taking your car and new gear to a professional installer.
Shop for car security systems for your Lincoln Town Car
Find the audio gear that fits your car or truck
Visit our Outfit My Car page and enter your vehicle information to see stereos, speakers, subs, and other audio accessories that will work in your vehicle.