2007-2013 Toyota Tundra regular cab
Upgrading the stereo system in your Tundra
2007 • 2008 • 2009 • 2010 • 2011 • 2012 • 2013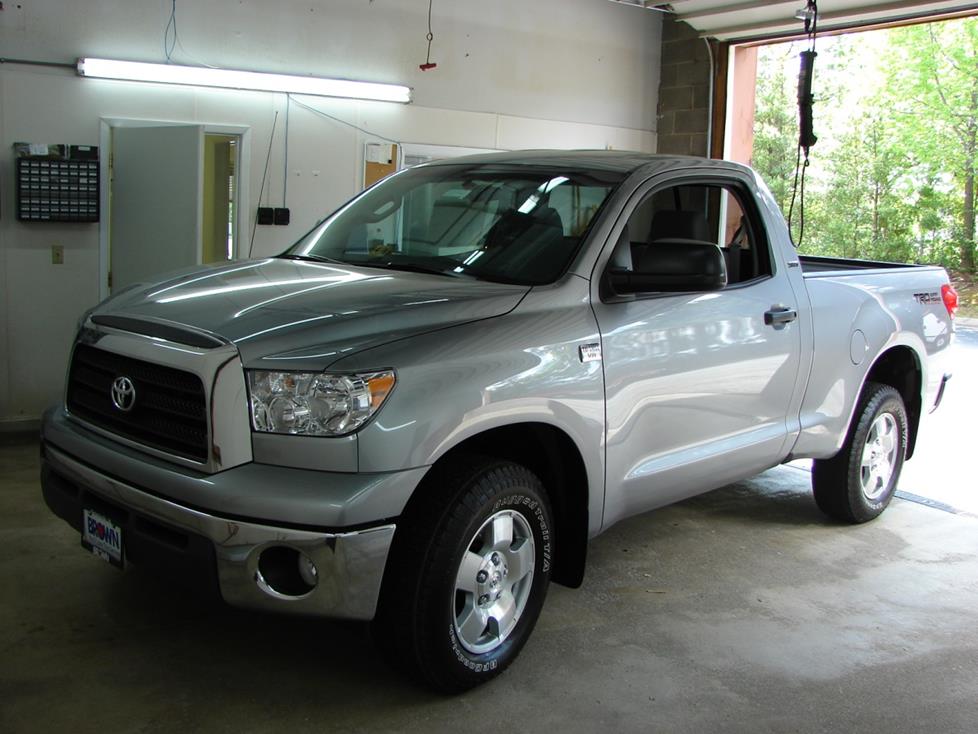 In brief: This Crutchfield Research Garage article gives you an overview of your Tundra's stock stereo system and your aftermarket upgrade options. Use our vehicle selector to find the gear that will fit your truck.
Overview of the Toyota Tundra
When it comes to pickups, bigger isn't always better – but it sure doesn't hurt. Toyota spent years building tough, reliable "mini-trucks" like the HiLux, mid-size haulers like the Tacoma and even "tweeners" like the original Tundra. They were usually best-in-class performers, but truck buyers like their pickups the way they their like their fountain sodas — as large as possible.
Well aware that full-sized pickups were selling faster than most cars (including their own Camry), Toyota decided to go big. The result was the second-generation Tundra, which has all the size and strength necessary to go head-to-head with the best of the Big Three. It's also a Toyota, which means you get a lengthy list of available features and Toyota's legendary quality.
Bigger is almost always better with trucks, and the same can be said for stereo systems. If you're looking to upgrade the stereo in your Tundra, Crutchfield has the equipment and advice you need.
Detailed stereo and speaker removal instructions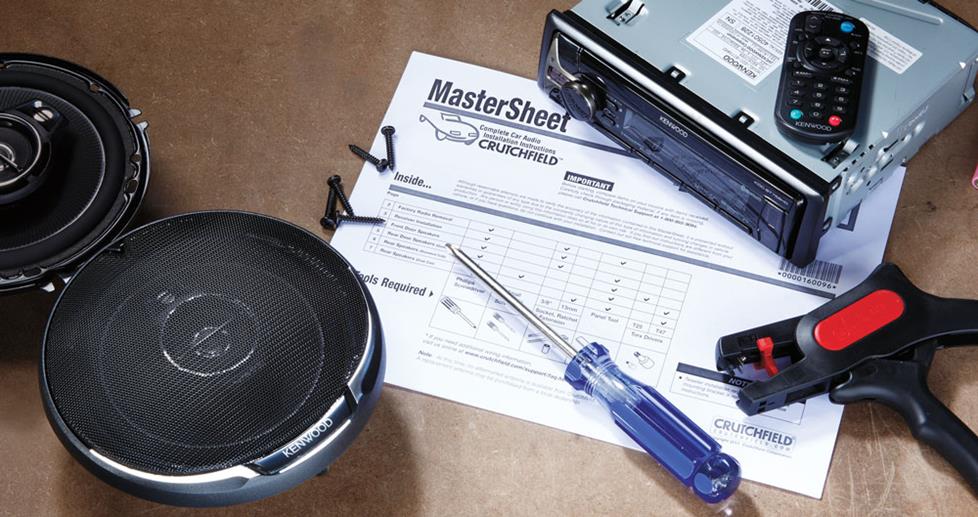 With step-by-step disassembly instructions and plenty of up-close, detailed photos, our exclusive
Crutchfield MasterSheet
™ takes the guesswork out of removing the factory stereo and speakers. It's free with your Crutchfield order, or you can purchase one separately for just $9.99.
Factory stereo system
Regardless of the interior setup, Toyota offered two different radio options: an in-dash AM/FM/CD unit or the same radio with an in-dash 6-disc changer. No matter which radio you have, it's playing through a 4-speaker system with speakers in the doors and dash corners. Other models, like the Tundra Double Cab, offered a center dash speaker, and while your truck doesn't have the speaker, it does have the space.
The Tundra was available with either bench or bucket seats. If your truck has buckets, you'll need to disassemble the center console when you're replacing the factory radio. This isn't difficult, but it does add time to an already time-intensive installation. Clear off your calendar and allow plenty of time for the job.

Replacing the Tundra's factory radio takes some time, but it's worth the effort. (Crutchfield Research Photo)
Replacing your factory radio
Removal and replacement of the Tundra's factory stereo is a bit challenging because the dash enclosure employs a host of trim panels and accessory systems. The process is time-consuming, to say the least.
You'll start by removing the interior knee panel and the cup-holder assembly, followed by removal of the ashtray, displacement and disconnection of the heater control panel, and displacing the entire instrument panel. You'll also need to deal with a myriad of trim panels that protect hidden screws.
This reallty isn't a difficult task, but there are a lot of steps involved. Stay organized, remain patient, and make sure you keep track of all those hidden screws. You'll need them later.
There's plenty of space for a single-DIN or double-DIN radio in the Tundra, and the radio cavity offers 9 inches of depth to work with. You'll need a mounting kit to trim out the new radio and a wiring harness that allows you to connect your new radio to the factory wiring. Crutchfield includes these installation parts at a deep discount with most orders, along with a free Crutchfield MasterSheet, our illustrated, step-by-step installation instructions.
When you replace your Toyota radio, you'll lose factory features like the AUX input, XM satellite radio and the standard hands-free cell phone interface. Fortunately, most aftermarket stereos can be had with all these features and much more.
Tools needed: Phillips screwdriver, small flat blade screwdriver, panel tool, 10mm socket, ratchet & extension, pliers
Steering wheel audio controls
It's relatively easy to retain your Tundra's steering wheel audio controls when you install a new stereo. When you enter your vehicle information, our database will choose the adapter you need to make your factory steering wheel controls work with your new receiver.
Shop for car stereos that fit your Toyota Tundra
Replacing your factory speakers
The Tundra's factory 4-speaker set-up doesn't exactly rock the free world, but it's surprisingly adequate for what it is. Back-handed compliments aside, you can make your truck sound a whole lot better with aftermarket speakers.

Plenty of great speakers will fit into the Tundra's doors. (Crutchfield Research Photo)
Door speakers
The Tundra's door speakers are oddly shaped 6"x9" models built into integrated brackets. Aftermarket 6"x9"s won't fit because of the bracket, so your best bet is a set of 6-1/2" or 5-1/4" speakers that will drop right in with the help of aftermarket mounting brackets.
The mounting brackets are free with your Crutchfield purchase, along with speaker harnesses that allow you to attach the new speakers to the factory wiring. These harnesses make it a lot easier to install your new speakers, plus they make it easier to reinstall the factory speakers if you sell your truck.
The speakers aren't terribly hard to replace. You'll need to remove the door panel, of course, and you'll start by removing several hidden screws under the trim covers. Next, disconnect the electric door controls and remove the entire armrest assembly. Once those components are free and clear of the door panel, simply unscrew the door panels, take the panel off the assembly, set it aside, and unscrew the four speaker fastenings.
Tools needed: Phillips screwdriver, small flat blade screwdriver, panel tool
The tweeters are easy to deal with. (Crutchfield Research Photo)
Dash speakers
The factory setup includes a 2" tweeter at each corner of the dash, just below the windshield. Replacing these speakers is a lot easier than working with the receiver, which will no doubt come as a relief. Getting them out of there requires prying up each dash grille and removing two screws.
A number of aftermarket tweeters will fit here, but you'll need to fabricate your own custom mounting brackets or use a set of our universal backstraps to hold the new speakers in place.
A wiring harness is not available, so you'll need a set of Posi-Products connectors to hook the speakers into the factory wires. Trust us; this is a ton easier than splicing and soldering.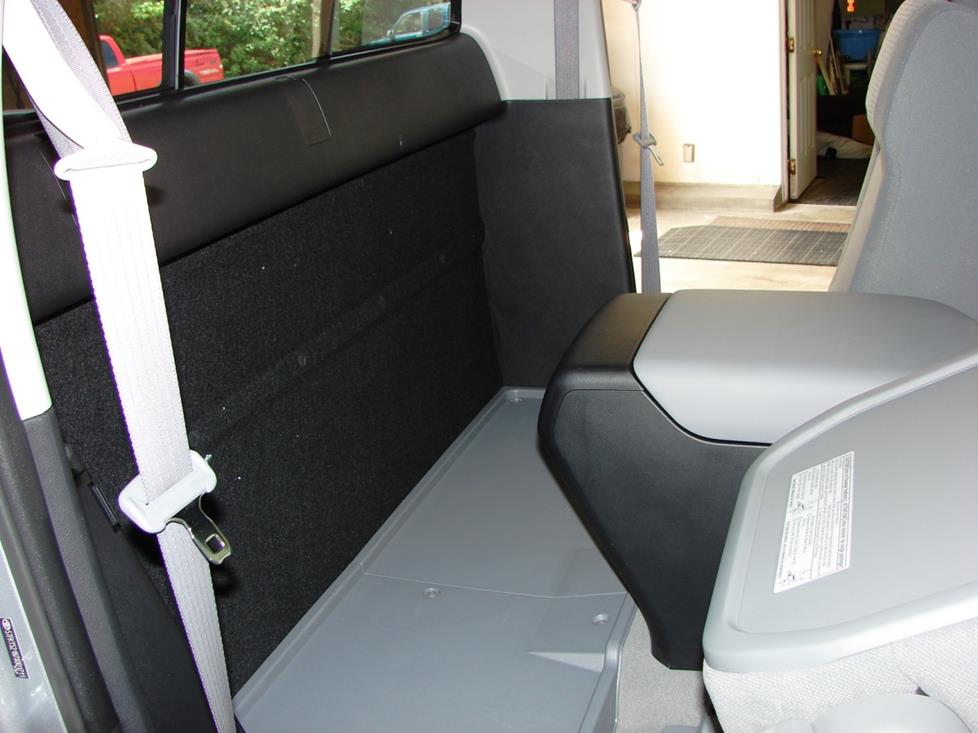 For a "regular cab" truck, the Tundra's cab offers an impressive amount of subwoofer space. (Crutchfield Research Photo)
Bass in your Tundra
There isn't a ton of space for bass in a regular cab Tundra, but there are ways to use the space you have. You can install a reasonably good-sized sub enclosure behind the seats, where there's a 49"W x 24"H x 15" D space to work with. Or, you could opt for a compact powered subwoofer.
You'll need to put an amplifier somewhere, and you can either mount it on the back wall or in the 15" W x 4"H x 12" D space under the seats.
If you want to retain as much cargo space as possible, there are a number of compact Class D amps that will fit neatly.
Shop for speakers that fit your Toyota Tundra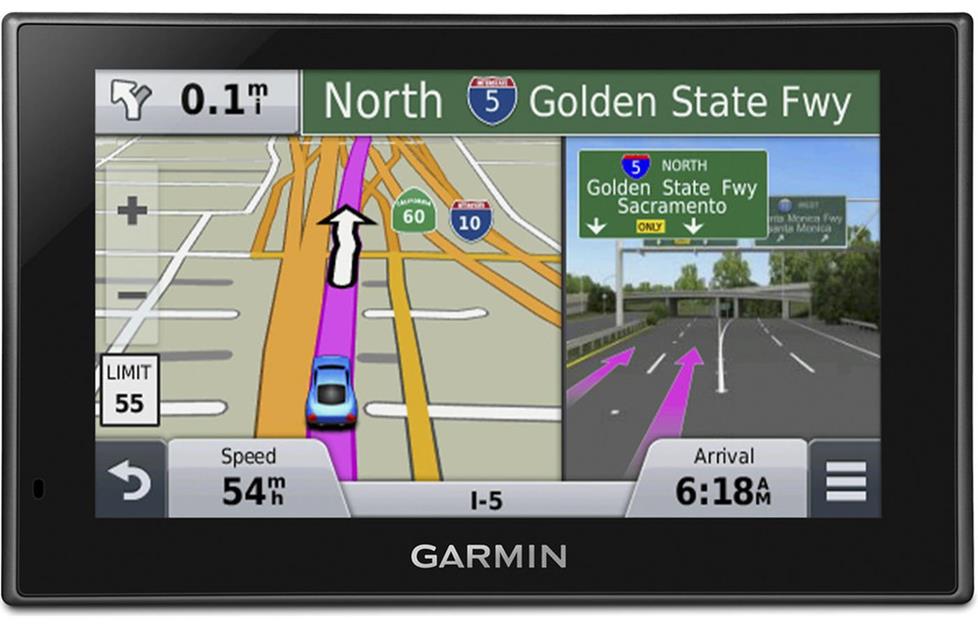 With a portable GPS on your dash, you'll never be directionless
Other options for your Tundra
There are lots of things you can do to improve the performance and comfort of your Tundra. Here are a few ways Crutchfield can help:
Navigation
You can still get aftermarket nav functionality without installing a touchscreen nav receiver in your car's dash. A portable GPS unit will mount on your dash and give you turn-by-turn directions, traffic updates, and everything you need to make your road trip go smoothly. Plus, when you get to where you're going, you can put your GPS in your pocket and use it to find points of interest wherever you are.
iPod® adapters
If you want to keep your Toyota radio, you'll find several options for connecting and controlling your iPod. You'll want to pay close attention to the qualifiers for these adapters because some use the changer control port on the factory radio while others use the satellite radio connection.
Remote start and security systems
Adding remote start capability to your vehicle lets you warm it up in the winter or cool it down in the summer. The iDatastart system is incredibly convenient and makes it easier than ever to install a remote start system, so we highly recommend it. The module requires a vehicle-specific T-harness (sold separately) to connect with your vehicle's computer, security, and ignition systems, so we ask that you call to order so that we can make sure you get the right harness for your ride.
You can also talk to your Crutchfield Advisor about a security system. They're not as easy to install (we usually suggest letting a professional do the job), but we can help you choose a system that'll work in your vehicle.
Shop for car security systems for your Toyota Tundra
Find the audio gear that fits your car or truck
Visit our Outfit My Car page and enter your vehicle information to see stereos, speakers, subs, and other audio accessories that will work in your vehicle.