2016-2019 Chevrolet Volt
How to install your new stereo and speakers
2016 • 2017 • 2018 • 2019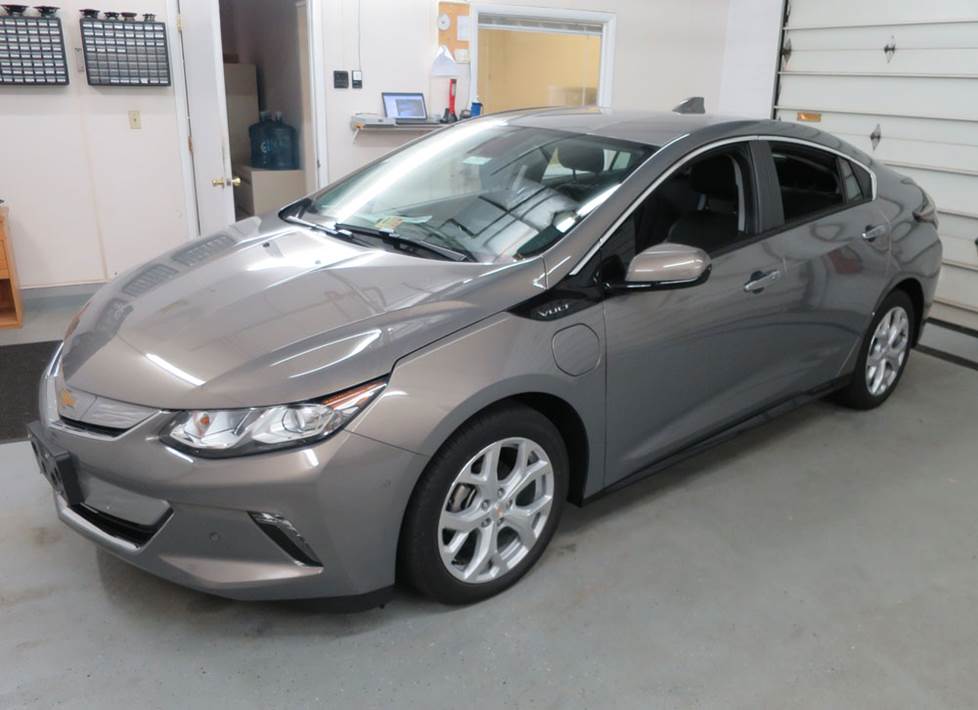 In brief: This Crutchfield Research Garage article gives you an overview of your Volt's stock stereo system and your aftermarket upgrade options. Use our vehicle selector to find the gear that will fit your vehicle.
Overview of the Chevy Volt
The second-generation Volt takes all the gee-whiz technology of the original and wraps it in a more mainstream package. The result is a high-tech, high-efficiency car that can do all the ordinary everyday things you'd expect a gas-burner to do.
The improvements aren't just on the outside, either. This Volt offers more power, more EV range, and more space than the first edition, plus it's lighter, which helps out with the whole efficiency thing. The bottom line is that the Volt isn't just a better plug-in car, it's a better car, period.
The stock audio situation, however, could be better still. Upgrading the sound in an EV or hybrid is always a bit tricky, but you can still get the most out of your music with a few well-chosen upgrades. We'll tell you all about it in this article.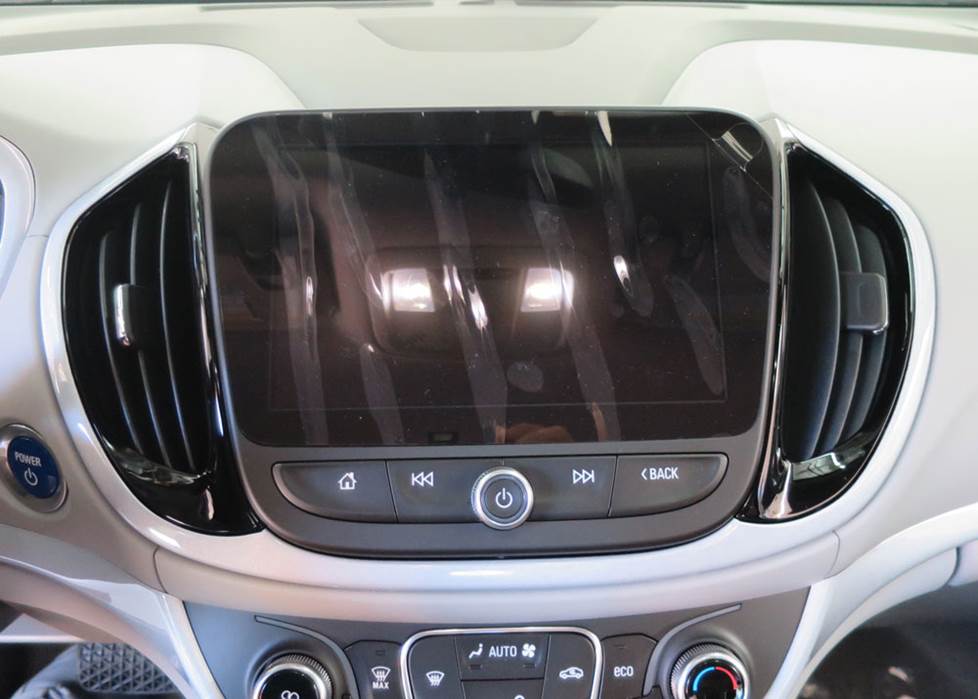 The Volt's audio control center (Crutchfield Research photo)
Factory stereo system
The Volt's base system consists of an AM/FM/SiriusXM "receiver" with six speakers. The premium Bose® system adds HD Radio™ capability and two more speakers — a center dash speaker and an 8" subwoofer in the cargo area. With no CD player, connectivity is essential, so the Volt offers two USB inputs and an AUX input in the front console storage tray.
We're referring to the big-screen thing in the middle of the dash as a "receiver," but that's mostly because that's what we're used to calling the thing that's there. We really need to work on this, obviously.
The reality is that it's an electronic device that plays your music when it's not busy handing navigation, climate controls, OnStar®, and several dozen other things. The actual music comes from a tuner module located below the subwoofer enclosure in the cargo area. Like a trusted personal assistant who handles all the everyday stuff you're far too busy to think about, the dash unit is pretty much impossible to replace.
Electric vehicle note
An EV's electric powertrain makes replacing the stereo a little more complicated. As you might expect, these cars contain some very sensitive electronics, so here are a couple of things to keep in mind:
Be sure to only use a multi-meter when testing wires, and NEVER use a test light to test wires in this vehicle. Doing so could cause some serious (by which we mean dangerous and expensive) damage.
An EV is not the car to choose if you want to build a massively powerful audio system. The thirsty current draw of a high-powered stereo is not a good thing for the delicate electrical system. We do not recommend installing any amplifiers in these vehicles due to the current draw that they will introduce to the system.
As you hopefully read in the enormous warning box above, we also don't recommend installing an aftermarket amplifier or installing a big subwoofer in this car. The best way to upgrade the sound in your Volt is to replace the stock speakers, so we'll focus on that.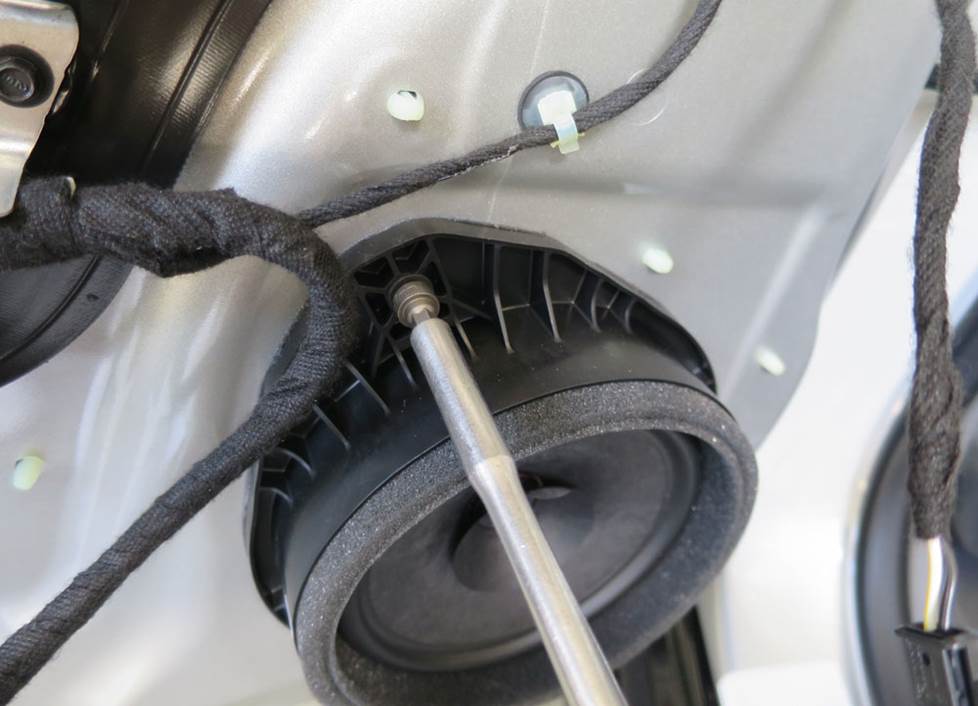 Replacing the Volt's speakers is a reasonably easy DIY job (Crutchfield Research Photo)
Removing your factory speakers
All Volts have speakers in the dash corners and the four doors. The Bose system adds a center dash speaker and a subwoofer. Replacing the speakers is generally pretty easy, so if you're new to car audio DIY, you should be okay.
If you have questions in the middle of your installation, your Crutchfield speaker purchase comes with free tech support for the life of the gear. Our experts are right here in Virginia and they'll happily help you with any installation issues that come up.
Before you start doing anything, remember to set the parking brake and disconnect the negative battery cable to prevent any electrical short.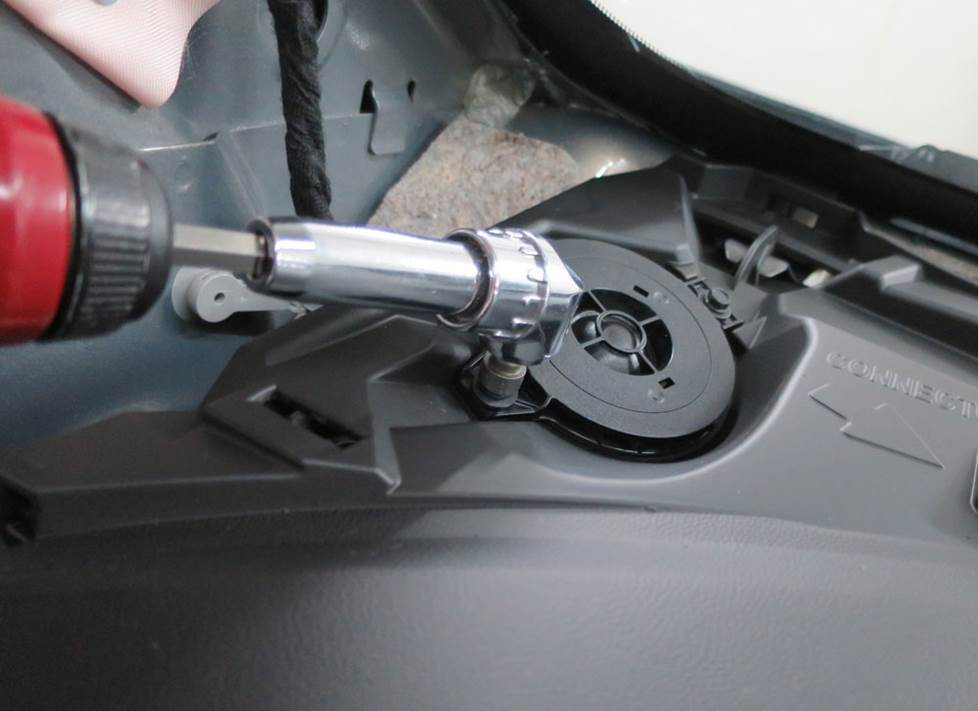 The dash corner speakers, be they base or Bose® (shown) are easy to reach and replace (Crutchfield Research Photo)
Corner dash speakers
The corner dash tweeters are 1.462" speakers that are heat-fused to 2.456" bracket, with a 6.8 micro-farad capacitor installed. When you install your new tweeters, you'll need to either fabricate your own mounting bracket or use a set of our universal backstraps to secure them.
There's also no wiring harness available for these speakers, so you'll have to splice or tap the vehicle's speaker wires to your new speaker wires. For an easier solution, we recommend Posi-Products speaker connectors.
Starting at the top edge, use a panel tool to pry out the front pillar trim panel and release the retaining clips. Push the panel retainer strap up a bit to release it, then pull the panel up and remove it. Next, do the same things on the opposite side of the car.
With that taken care of, use your panel tool to pry up the rear edge of the dash top panel to release fourteen clips and remove the panel. Finally, you'll remove the two 7mm screws securing the speaker to the dash, then disconnect the harness and remove the speaker.
Tools needed: Panel tool, 7mm socket, ratchet, and extension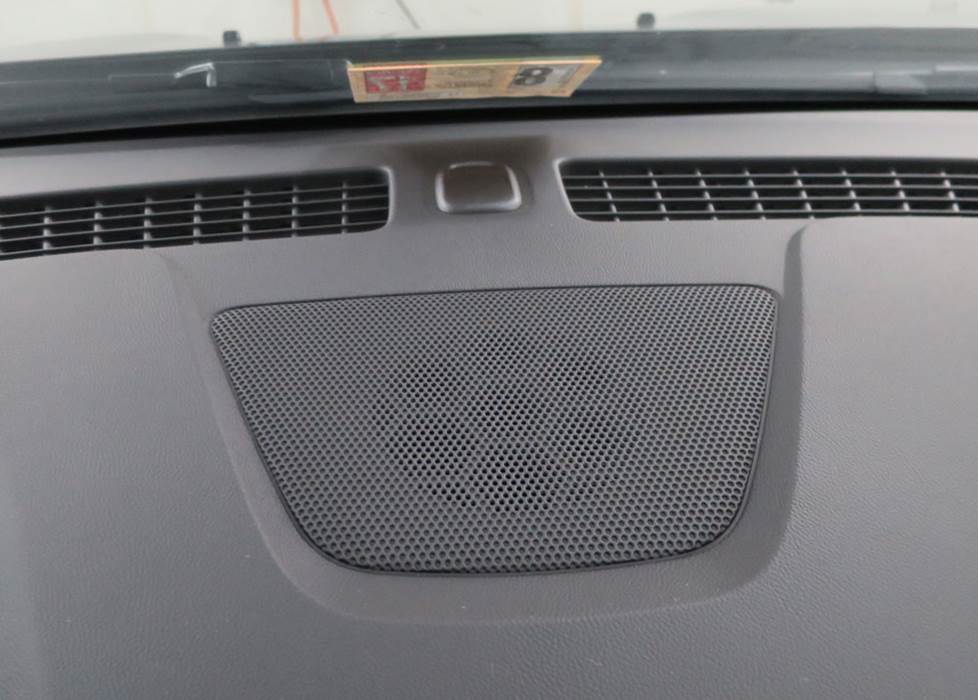 The Bose system includes a 3" center dash speaker (Crutchfield Research Photo)
Center dash speaker (Bose systems only)
The Bose system includes a 3-1/2" center dash speaker, and conveniently enough, it'll be reachable once you do all the things you need to do to get to the corner tweeters. A healthy variety of aftermarket replacements are available, and replacing all three speakers will make a real difference in your car's soundstaging.
Tools needed: Panel tool, 7mm socket, ratchet, and extension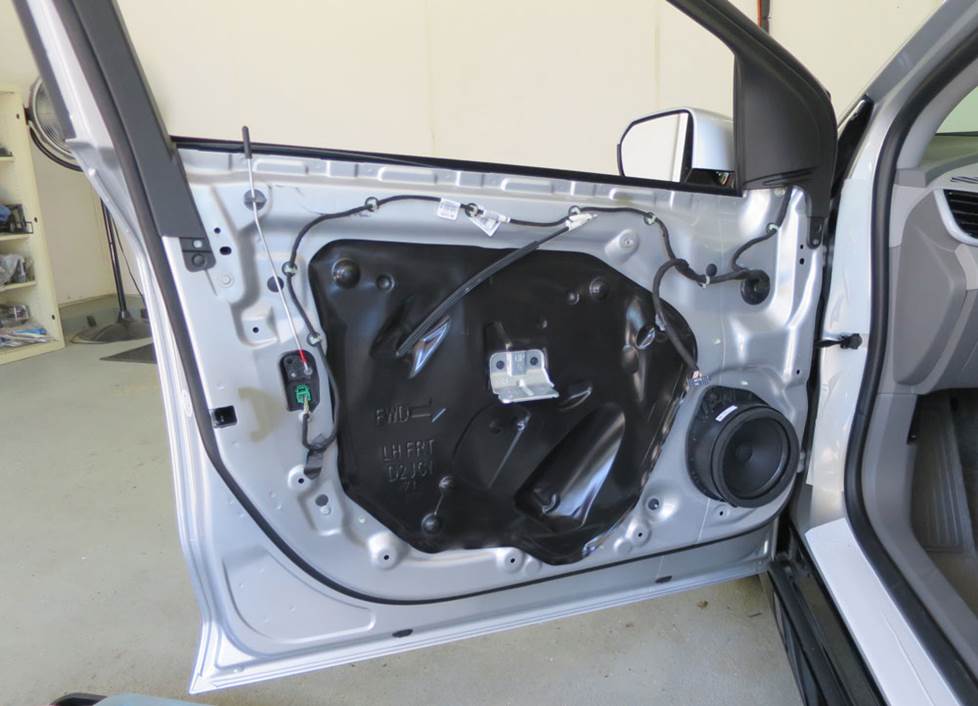 You have lots of good aftermarket options when you replace the front door speakers (Crutchfield Research Photo)
Front door speakers
The Volt's front door speakers, regardless of system, are 6-3/4" models that can be replaced by a variety of same-size or 6-1/2" aftermarket models. They're pretty easy to reach and replace, too. You'll need mounting brackets to install the door speakers, and we'll include them with your speaker purchase.
Pry out the screw cover behind the door release handle to remove it, then remove the exposed 7mm screw. Next, pry out the rubber mat inside the door pull cup and remove two exposed 7mm screws.
Starting at the bottom corner, pry out all sides of the door panel to release fourteen clips, then disconnect the harness and the door release cable. Once you remove the door panel, be sure to store it someplace safe while you're working.
Detailed stereo and speaker removal instructions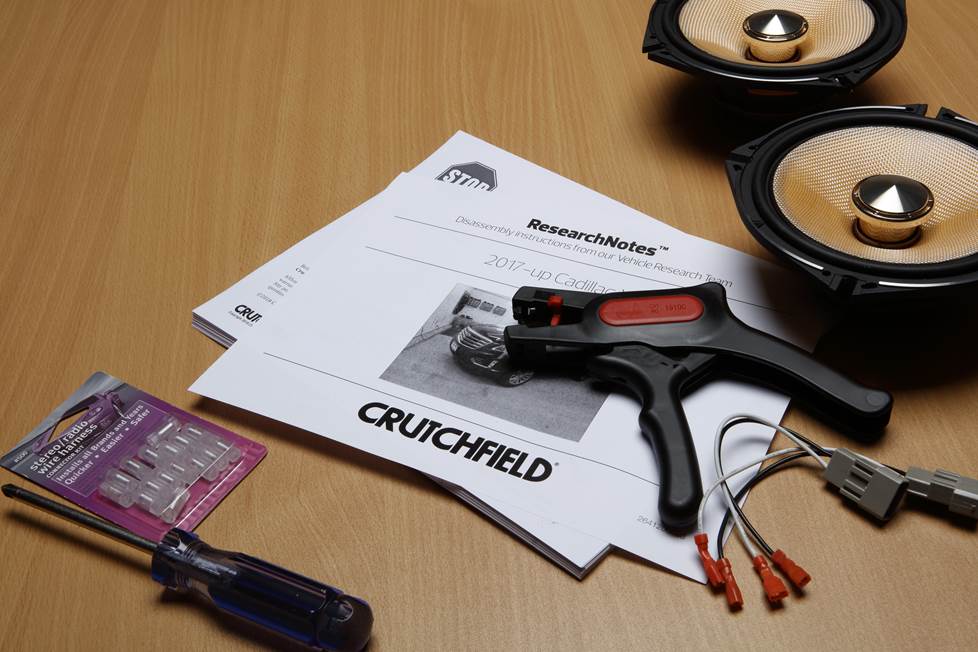 With step-by-step disassembly instructions and plenty of up-close, detailed photos, our exclusive
Crutchfield ResearchNotes
™ takes the guesswork out of removing the factory stereo and speakers. It's free with your Crutchfield order, or you can purchase one separately for just $9.99.
Remove the 7mm screw securing the top of the speaker, then pry out the top of the speaker, disconnect the harness and remove the speaker. Once you've connected and secured the new speaker(s), test the system to make sure everything's working properly. If it sounds good (it will), start putting the door back together. Make sure the windows and locks are working properly, too.
Tools needed: Panel tool, small flat blade screwdriver, 7mm socket, ratchet, and extension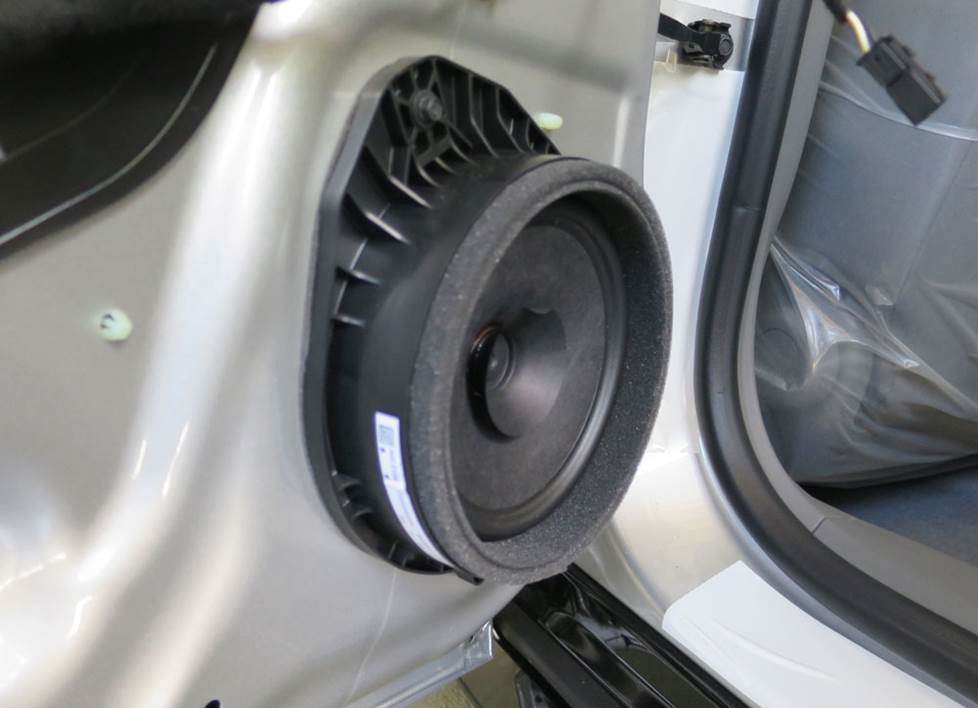 Replacing the rear door speakers is a lot like replacing the ones in the front doors (Crutchfield Research Photo)
Rear door speakers
The situation is quite similar in the rear doors. You'll find another pair of 6-3/4" stock speakers and you can replace them with a variety of same-size or 6-1/2" aftermarket models.
Even the actual removal and replacement tasks are largely the same back here, and all the details can be found in the Crutchfield Research Notes that we include free with your stereo or speaker purchase.
Tools needed: Panel tool, small flat blade screwdriver, 7mm socket, ratchet, and extension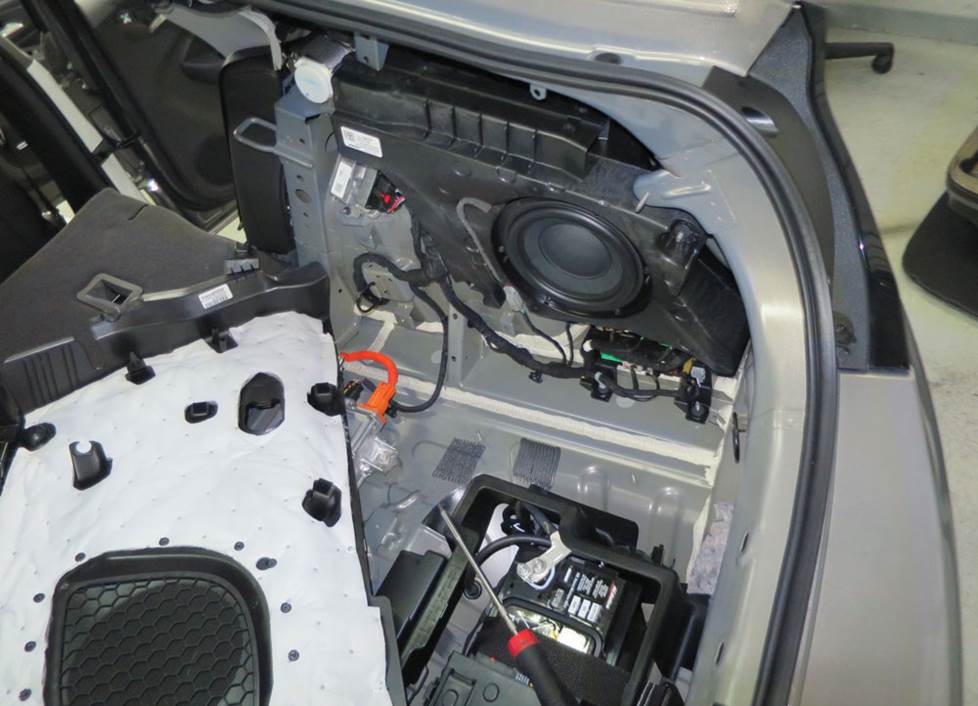 The 8" Bose sub is behind a panel in the cargo area (Crutchfield Research Photo)
Cargo area subwoofer (Bose systems only)
The Bose system includes an 8" subwoofer that's mounted in an enclosure on the passenger's side of the cargo area. This sub is a single voice coil model with a 1.6-ohm impedance, so replacing it with a standard 4-ohm aftermarket sub will result in lower volume levels. Pay attention to impedance while you're shopping, or just give us a call and talk to a Crutchfield Advisor about your subwoofer options.
The enclosure isn't all that deep, so beefier 8" subs just won't work here. Once solution is the Pioneer TS-A2000LD2 8" shallow-mount sub. This sub handles up to 250 watts RMS with a mounting depth of just 2-5/8", plus the dual 2-ohm voice coils allow you to wire it for 1- or 4-ohm impedance. It's a great option if you want to add better bass to your sound.
To reach the sub, you'll start by folding down the Volt's rear seat backs. Lift up the cargo floor panel and remove it, then unscrew and remove inflator retainer. Next, pull up on the foam storage tray to release three clips and remove the tray.
Grab your panel tool and pry out the latch trim panel, then pull out, then up on the hatch door scuff plate to release nine retaining clips holding it in place.
Unscrew and remove the upper cargo net knob, then pry off the trim cover on both cargo hooks and remove both covers. Pry out the rear pillar trim panel to release six clips, then disconnect the panel retainer and remove the panel. Next, pry out the side panel to release three clips and remove that panel.
With the panel out of the way and the sub exposed, your next step is to remove the six 1/4" hex screws securing the sub to the enclosure before disconnecting the harness and removing the subwoofer.
You'll need to remove the locating pins from the factory sub location and drill new mounting holes before mounting a regular aftermarket sub. Removing the pins won't affect reinstallation of the factory speaker. If you select the Pioneer, you'll just need to break off the enclosure's two locator pins.
Drilling note: Drilling new mounting holes isn't any harder than drilling into something in your house, but you'll still want to work carefully and definitely wear eye protection. Use the new sub to mark the spots for the new holes.
Tools needed: Panel tool, 1/4" hex driver, pliers
Shop for speakers that fit your Chevrolet Volt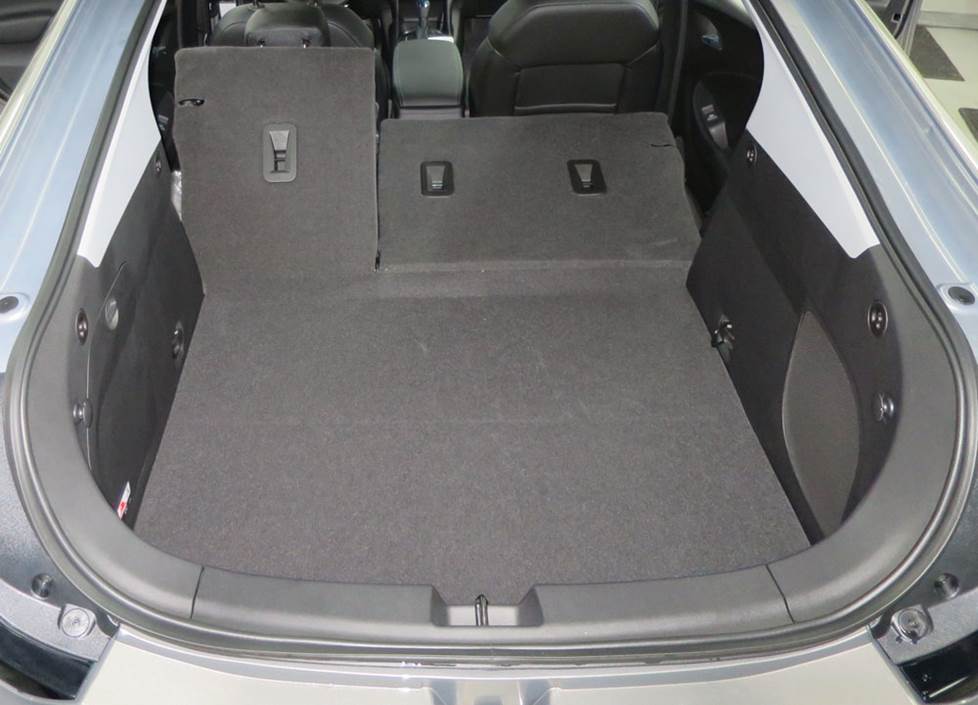 There's plenty of room for stuff in the Volt's cargo area, but that doesn't mean a big subwoofer box is advisable back here (Crutchfield Research Photo)
Adding bass in your Volt
As noted above, this is not the car to start with if you want to build a stereo system with window-rattling, neighborhood-annoying levels of bass power. A compact powered subwoofer can bring a pleasing amount of bottom-end presence to your music, though. Talk to a Crutchfield advisor to see what might be a good fit for your Volt.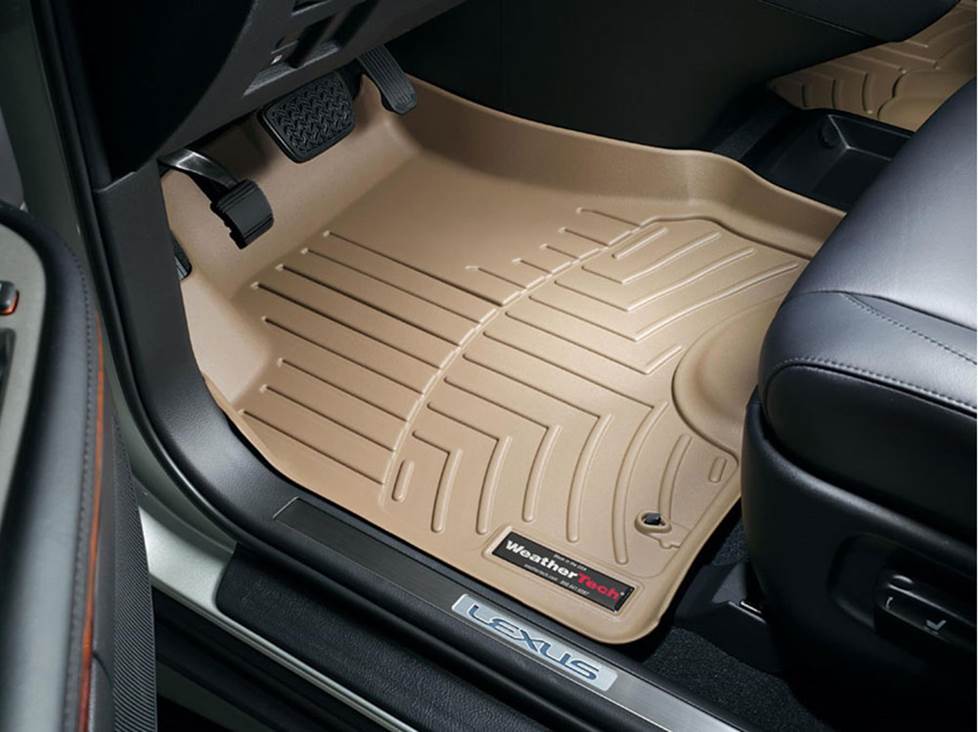 A car like the Volt deserves some high-tech, custom-fit floor liners from WeatherTech.
Other options for your Volt
There are plenty of other ways to improve the sound, safety, and comfort of your Volt. Here are some of the ways Crutchfield can help.
Protect your car's interior
The Volt is a high-tech car, but the factory floor mats are...just regular old factory floor mats. A set of custom floor liners from WeatherTech will help protect your car's carpeting from dirt and damage.
Remote start and security systems
Adding remote start capability to your vehicle lets you warm it up in the winter or cool it down in the summer. Ask a Crutchfield Advisor about adding remote start to your Volt.
You can also talk to your Crutchfield Advisor about a security system. They're not as easy to install (we suggest letting a professional do the job), but we can help you shop for a system that'll work in your vehicle.
Find the audio gear that fits your car or truck
Visit our Outfit My Car page and enter your vehicle information to see stereos, speakers, subs, and other audio accessories that will work in your vehicle.
Last updated 4/13/2021