4K TVs with HDR outshine movie theaters
Heads up!
Welcome to this article from the Crutchfield archives. Have fun reading it, but be aware that the information may be outdated and links may be broken.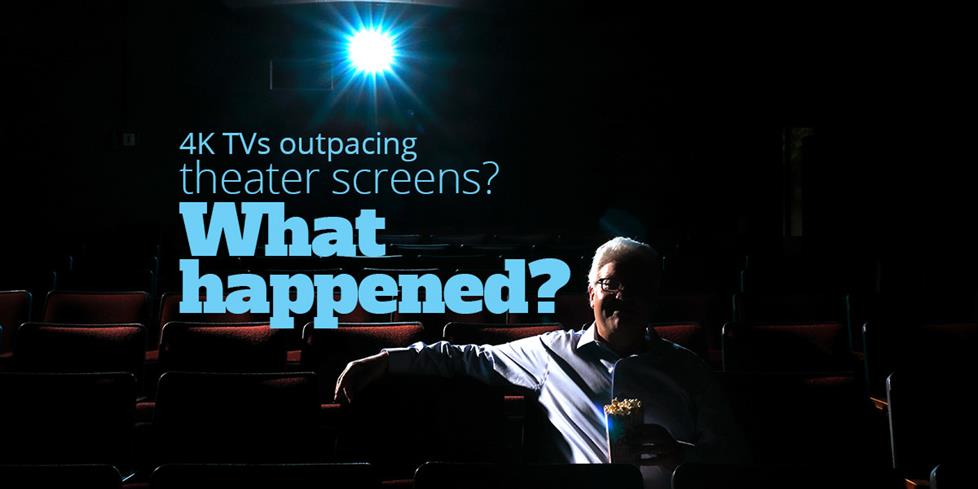 Well, this is different.
When it comes to the latest picture technology, TVs usually trail behind movie theaters. For example, 4K projectors have been common in theaters for years, while 4K TVs are still fairly new.

But the HDR (High Dynamic Range) technology present in those 4K TVs has flipped that script. Filmmakers now find themselves in the position of having to limit what they put into a film because movie theaters can't show the full range of what the latest cameras can capture. However, 4K TVs with HDR can — and the Blu-ray or streamed version of that same movie can be created from the un-watered-down original file, so that viewers at home see brighter highlights and colors with more pop, as the director intended.

This situation poses some interesting dilemmas for content companies like 20th Century Fox, which is a major player in film and TV production, as well as in the home video business (Blu-rays, etc.). Hanno Basse, Chief Technology Officer at Fox Filmed Entertainment, and chairman of the Ultra HD Alliance, discusses these topics in detail in this Q&A report at HD Guru.

How long will this last? It's not clear. After all, it's easier and cheaper for you or I to replace a TV (I just checked, and at the moment Crutchfield has 60+ HDR TVs, some with prices as low as $800), than for a movie theater to upgrade its projectors — at several hundred thousand dollars a pop! Also, keep in mind that the amount of 4K content with HDR that you can watch on TV is still limited, but growing.