A 5-step plan for upgrading your car stereo system
Improve your sound in affordable stages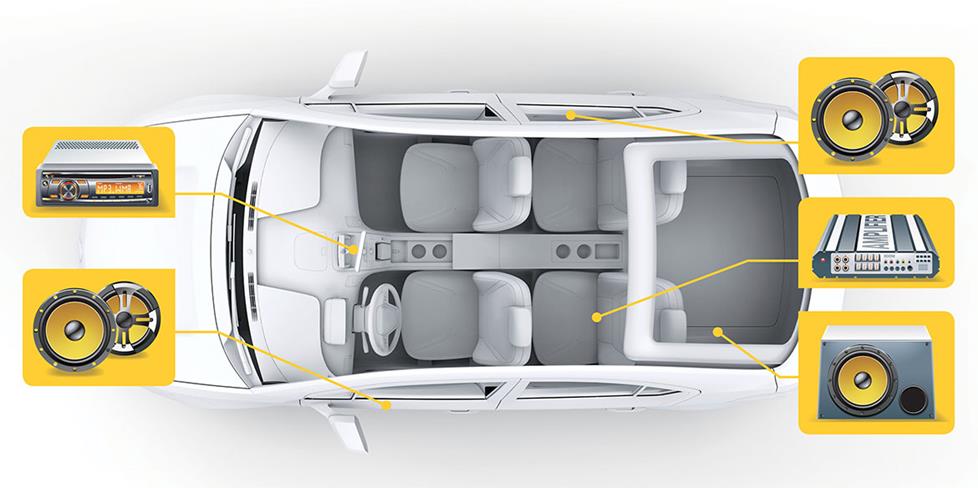 Build your system one step at a time
Building a great car audio system doesn't have to be a budget-straining, all-at-once proposition. With a plan and a budget, you can build the system of your dreams in stages. Doing it that way is a lot easier on the wallet, plus you'll get to enjoy hearing your system improve with each new step in the process. The best part is that there's no "right" way to approach it. You can perform the following steps in the order that works best for you.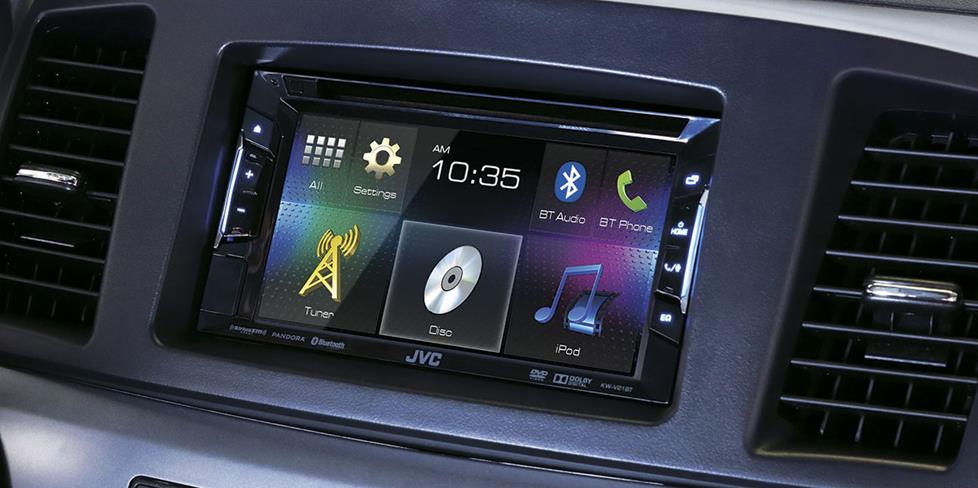 1. Replace the factory radio
Installing a new receiver makes any system sound better. You'll get more power, which means better sound from your speakers at any volume. Depending on the receiver you choose, you can enjoy music from your iPod® or CD collection, Pandora® Internet radio or an HD Radio™ station. If you're into satellite radio (or want to be), choose one that's SiriusXM-Ready. Hands-free calling is practically an essential these days, so look for a receiver with built-in Bluetooth® connectivity.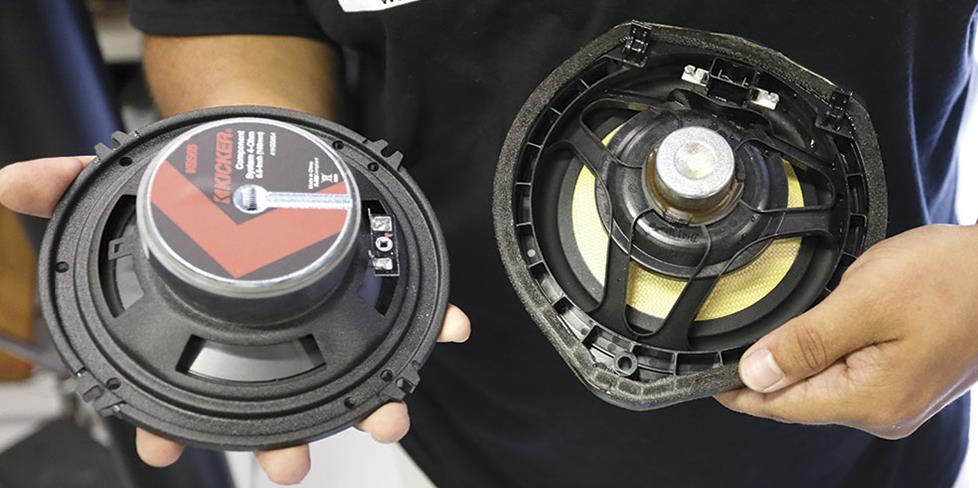 2. Get new speakers
That new receiver will make your factory speakers sound better simply by giving them more power. But if you're happy with the factory radio, skip straight to the speakers. If you're serious about sound, you'll need aftermarket speakers. If you have a 4-door (or more) vehicle, start up front where you sit, then take care of the other locations as your budget allows. Crutchfield carries car speakers of nearly every size, shape, and type. Our Outfit My Car tool will show you which ones will fit your vehicle. And check out our car speakers buying guide to learn more.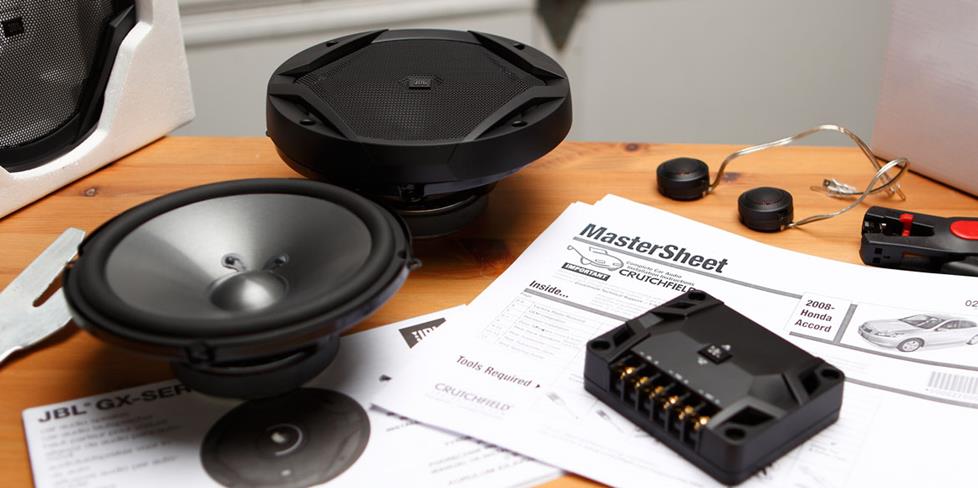 Quick tip about speakers
Here's an expert tip if you're buying one set of speakers at a time: If your first set of speakers is a full-range set for the front doors, make sure to choose speakers that will also fit the rear doors. Later, you can upgrade to component speakers up front and move those coaxials to the back.
3. Give your system more power
Once you've replaced the speakers, the next step is to add an amplifier to give them more power. The added power will make the speakers live up to their true potential, bringing out the details and clarity of your music. You'll need a 4-channel amp to power your front and rear speakers. Another tip: if you intend to add a subwoofer, you can power it with the amp's rear channels until you're ready to add a separate subwoofer amp.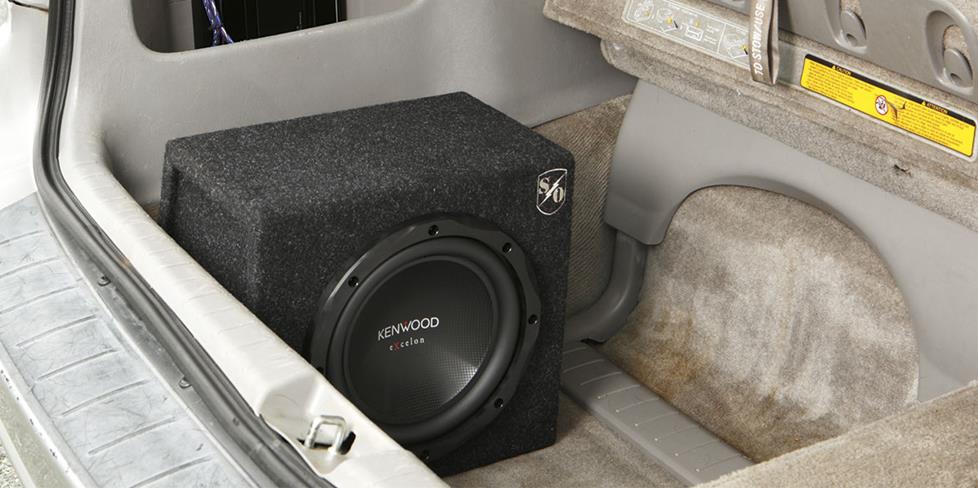 4. Time for some bass
For many, installing a subwoofer is the moment they look forward to the most. But even if you're not a major basshead, you'll appreciate the added depth a good sub adds to your music. Be sure to check out our guide to matching subs and amps to make sure you're on the right track now, and in the future.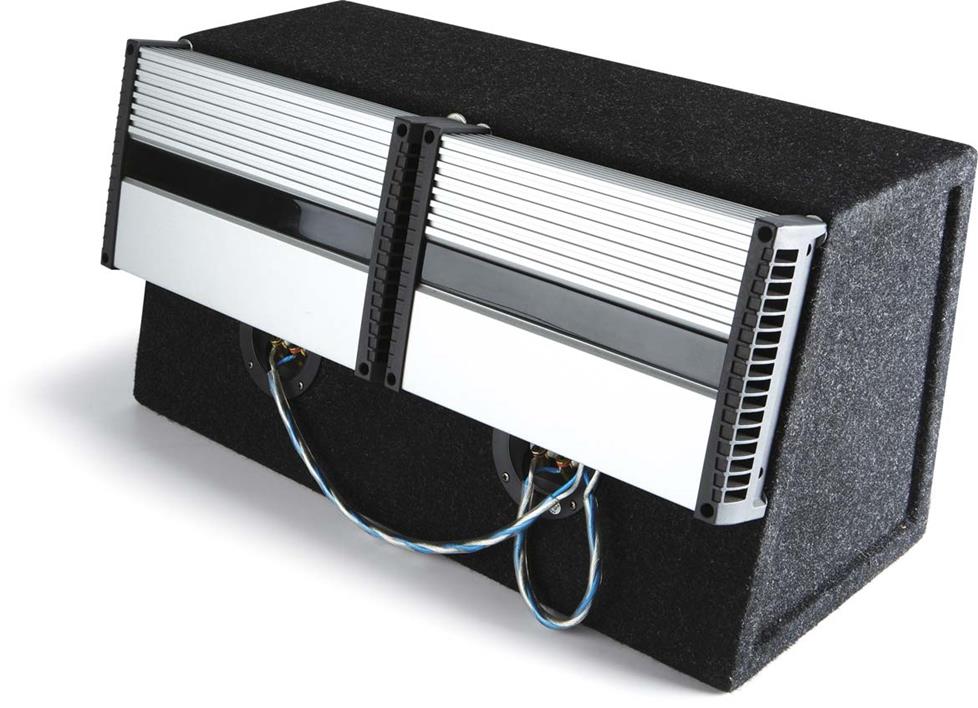 5. Add a dedicated amp to the sub
If you want more thump from your sub, you'll need to give it more juice. A dedicated mono amp will give your sub (or subs) the juice you need to get the bigl bass sound you want. And if your subs are located in the trunk of your car, now's a great time to line the trunk lid with Dynamat to reduce vibrations.
The great thing about building your own stereo system is that you can build it your way, on your schedule. If you're ready to get started now, visit our Outfit My Car page and enter your vehicle information.