Gram H's 1998 Dodge Dakota
Better sound brings new life to this Dakota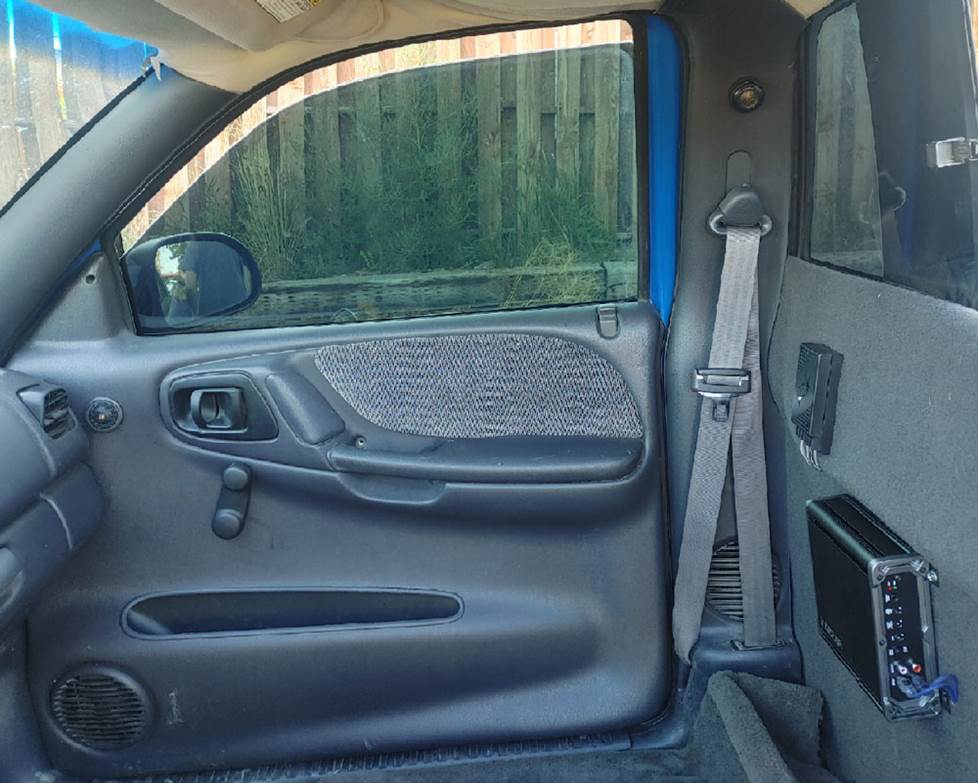 In brief: Gram's Dodge Dakota might be an oldie, but it's definitely a goodie. And it's even better now, thanks to the very tidy work he did to upgrade the audio system.
Use our vehicle selector to find the gear that will fit your vehicle.
Items installed:
Stereo:
JVC KD-T925BTS CD receiver
Metra 70-1817 wiring harness adapter
Speakers and subwoofer:
Kicker 47KSS6704 component speakers (front doors)
Polk Audio DB5252 component speakers (rear pillars)
XTC 6 3/4 Slim Line speaker baffles (front doors)
Kicker 46TL7T82 dual 4-ohm voice coil subwoofer and truck box
Amplifiers and wiring:
Kicker 46CXA400.1T mono Class D amp
Two JVC KS-AX5102 2-channel amplifiers
Crutchfield 12' 4-channel patch cord
EFX 9' marine patch cable
Stinger SSVLBTN battery terminal
Stinger SFB1MaxPT inline fuse x2
NVX 4AWG power wire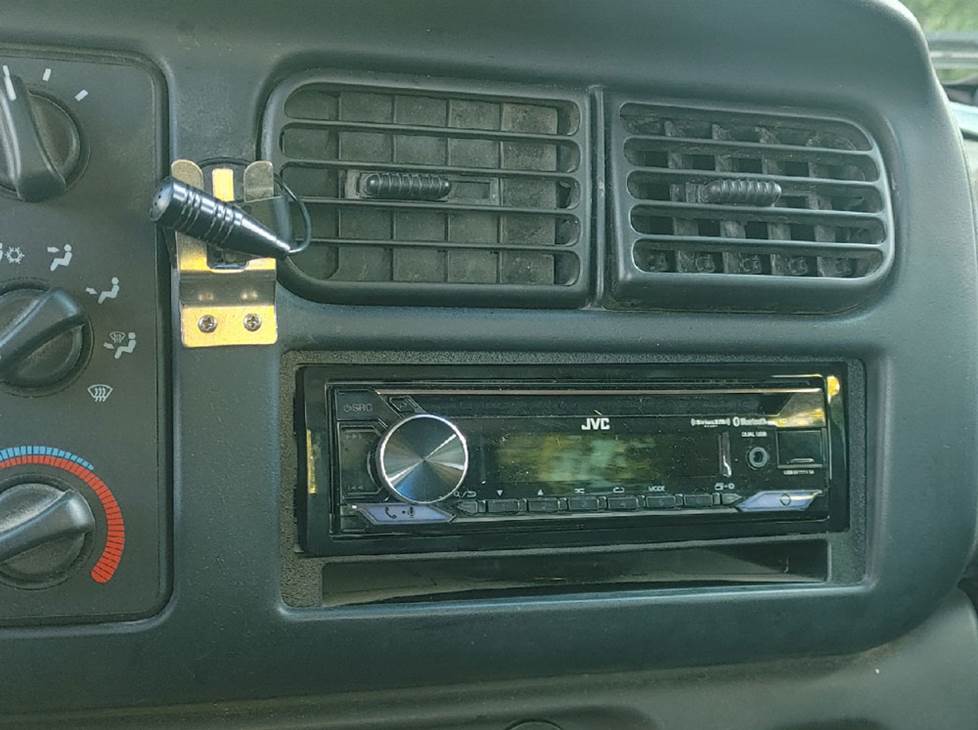 The JVC KD-T925BTS CD receiver fits neatly into the Dakota's dash. Nifty mic installation, too!
Installation description
Removed the door panels, C-pillar trim, seat belts, seats, dash bezel and carpet. Installed 6-3/4" component speakers, drilled holes and installed tweeters and crossovers in the front doors. Drilled holes and installed tweeters, 5-1/4" Polk Audio component speakers in the C-pillars. Mounted crossovers and subwoofer amplifier on the rear wall. Ran the power, ground, and audio wires under the carpet. Installed amps under both front seats. Soldered all the wiring connections. No garage...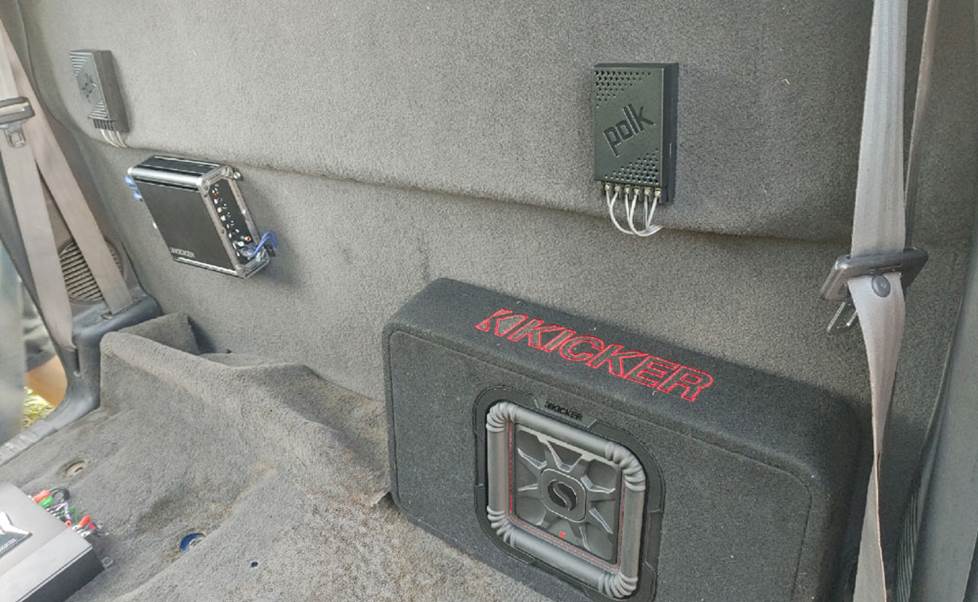 The rear wall installation looks as good as it sounds
Q&A
Why did you decide to upgrade your A/V system?
After 469,000 miles, it was time to replace the truck's factory speakers. Not to mention that the previous owner had installed a Sony head unit without proper grounding. The stereo couldn't compete with road and engine noise.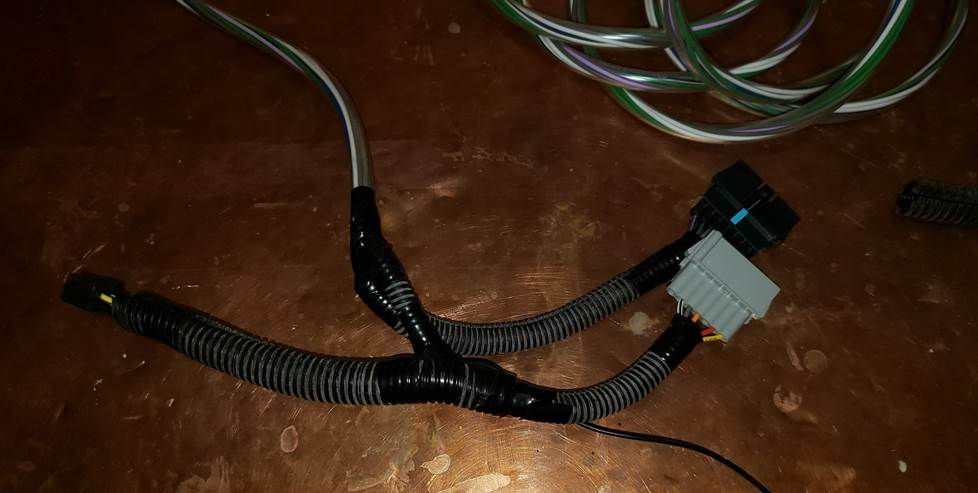 What's the first thing you show people about your installation?
The dash harness. Looks better than factory.
Why did you choose these products?
I've always trusted Kicker, love the Solo-Barics. Wanted to try Polk Audio. JVC still makes a CD player, and that's a huge win for me.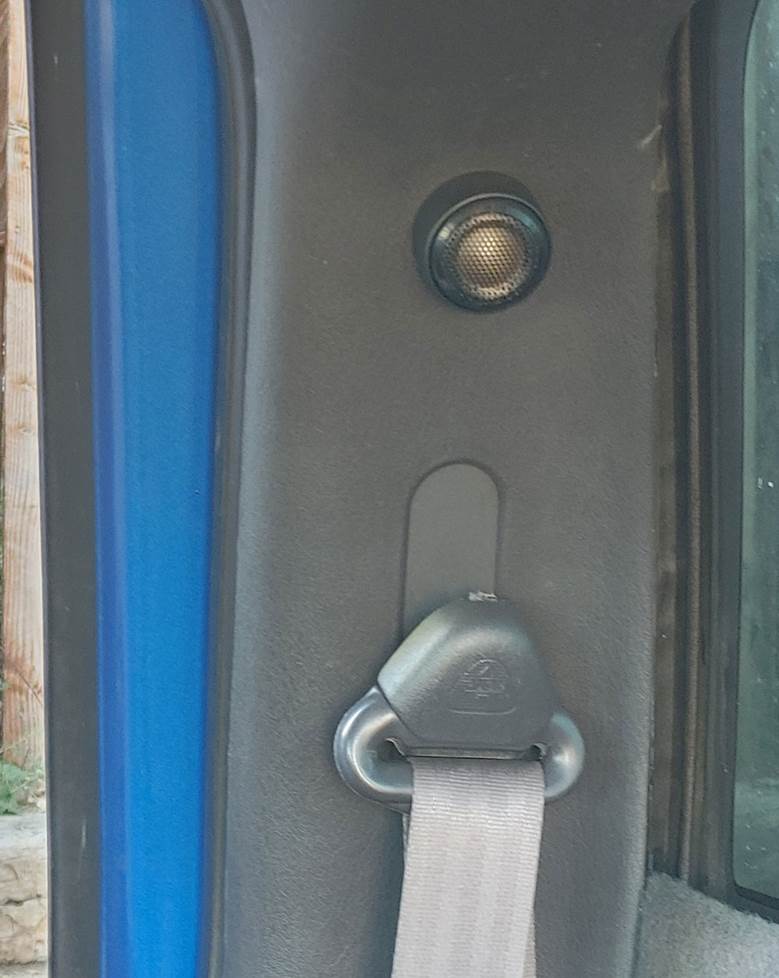 According to Gram, the C-pillars weren't easy to deal with, but the results made the work worthwhile
What was the most difficult part of the installation?
The removal and replacement of the C-pillar trim.
What plans, if any, do you have for future upgrades?
Hopefully this is sufficient for a single-cab truck. I installed the head unit and single amp for the Kickers up front. The next day, I tore it all apart again to add the Polks and the sub.
You'd be smiling too, if you'd just completed an installation like this!
Nice work, Gram! This is one of the cleanest and most professional-looking installations we've seen in a long time. We know it has transformed your drive time to more of a fun time. That old truck must have some good stories to tell, and now you can give them the soundtrack they deserve.
Let's get started!
Ready to shop? Use our vehicle selector to find the gear that will fit your car or truck. If you have questions of your own, give us a shout via phone, chat, or email
---
Vehicles in the Custom Car Showroom are submitted by customers and fans, and edited by Crutchfield writing staff. You can find more of these articles on the Showroom main page.
Last updated 9/15/2022