Add speakers, lights, and more to your ATV
Great gear that adds fun and functionality to your off-road vehicle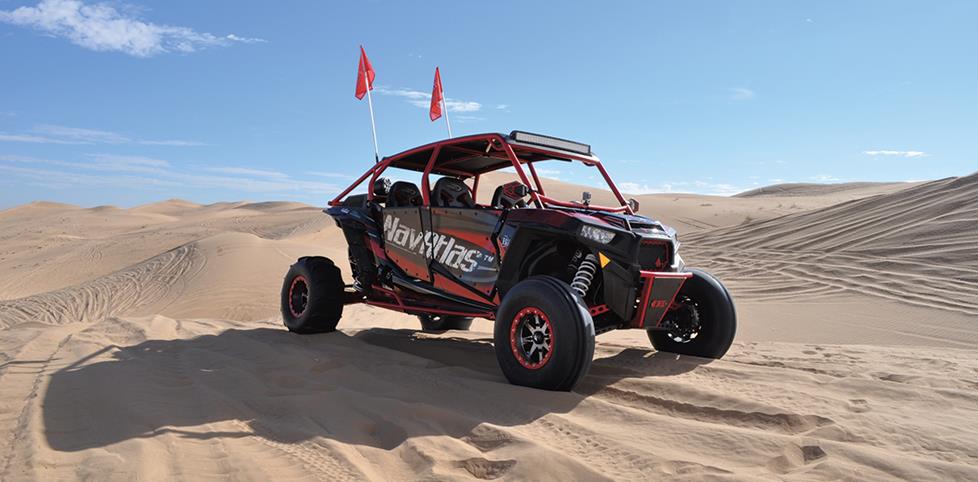 You can find ATVs and UTVs just about anywhere these days. Farmers use them to survey the back forty, hunters use them to reach remote duck blinds, auto racers use them to pull (drag racing) or push (sprint car racing) their cars at the track, etc., etc..
Now that these versatile vehicles are bigger, more powerful, and more popular than ever, many owners are looking for ways to add fun and functionality to their vehicles. If you're thinking about improving your ATV or UTV, there's no shortage of cool accessories out there – especially if you're into audio.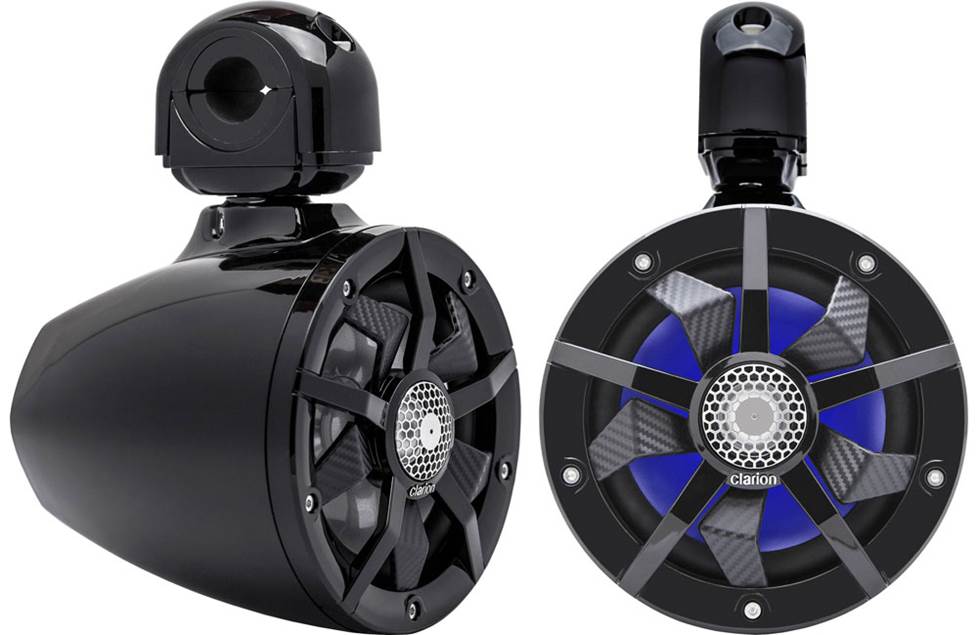 This pair of Clarion speakers fits a wide variety of tower and cage tube sizes
ATV and UTV audio ranges from mild to wild. You can add a marine-rated receiver and a couple of speakers, or go all out with a multi-speaker system that also sports amps and a subwoofer. You can build your own system or, if you have one of the more popular models from Polaris or Yamaha, install a system that's custom-designed to fit right in with minimal hassle.
You can also add sound bar speakers, LED lighting, and combo units that give you both light and sound. It all depends on how you use your off-roader and how you want to hear your music. In this article, we'll take a look at all the ways you can bring awesome audio to your outdoor adventures.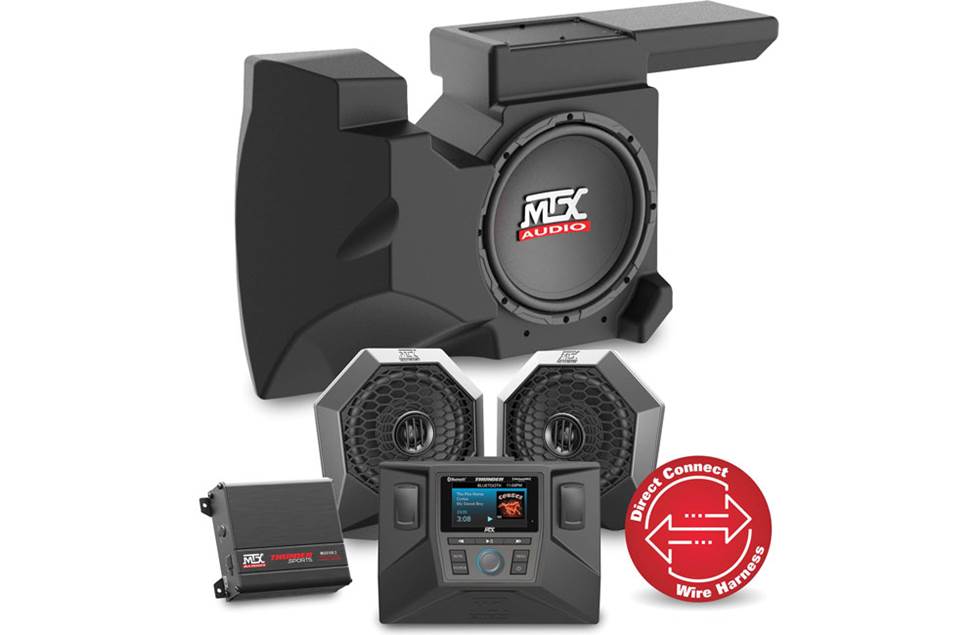 This MTX receiver/speaker combo includes the receiver, two speakers, an amp, and a powered sub, plus a dash kit and speaker wire
ATV/UTV audio systems
The hottest new concept in ATV/UTV stereo is the custom-designed stereo system kit. The first cool thing about these systems is that they're designed specifically for popular side-by-sides from Can-Am, Polaris, and Yamaha. The second cool thing is that they're available in stages, so whether you want the all-out system with everything, or something a little less extreme, there's a kit for you.
These systems start with a basic "receiver and speakers" package and go all the way up to amazingly powerful systems with multiple speakers, amps, and a subwoofer. And if you want to start with something basic and work your way up to something deluxe, you can do that, too. Almost all of the components are available separately, so you can build a system at your own pace.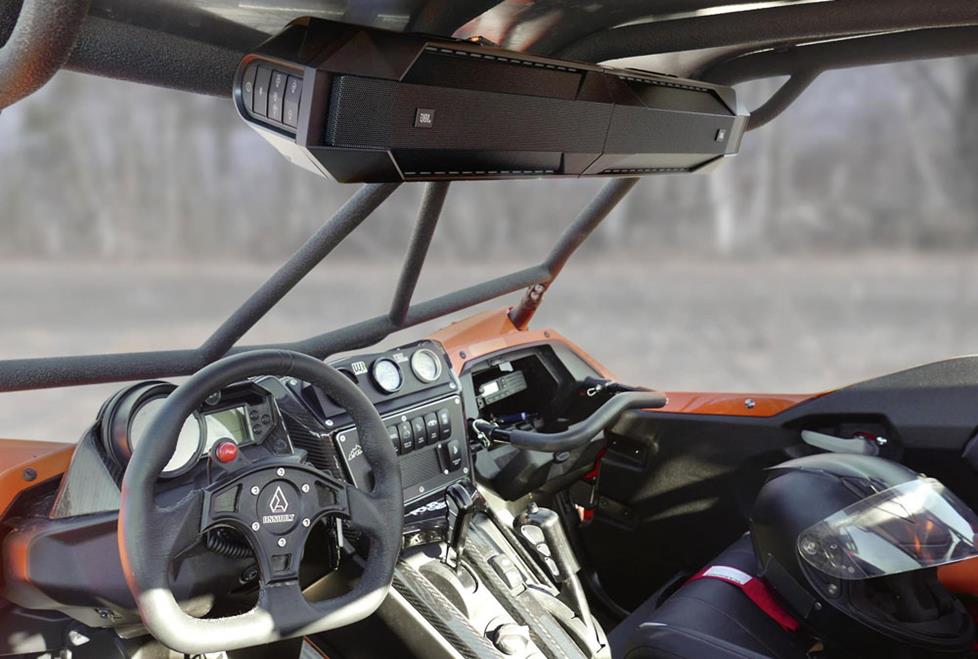 ATV/UTV soundbars, like this one from JBL, are easy to install and tough enough for life in the outdoors
ATV/UTV soundbars
If you like to travel light, but you still enjoy heavy-duty sound, consider a soundbar for your ATV or UTV. Whether you mount yours on your handlebars or rollbars, you'll get outstanding performance and rugged reliability. These speaker systems are made for outdoor use, and most of them have built-in Bluetooth® connectivity, so you can tuck your phone or device safely into your pocket and crank some tunes while you carve up a trail.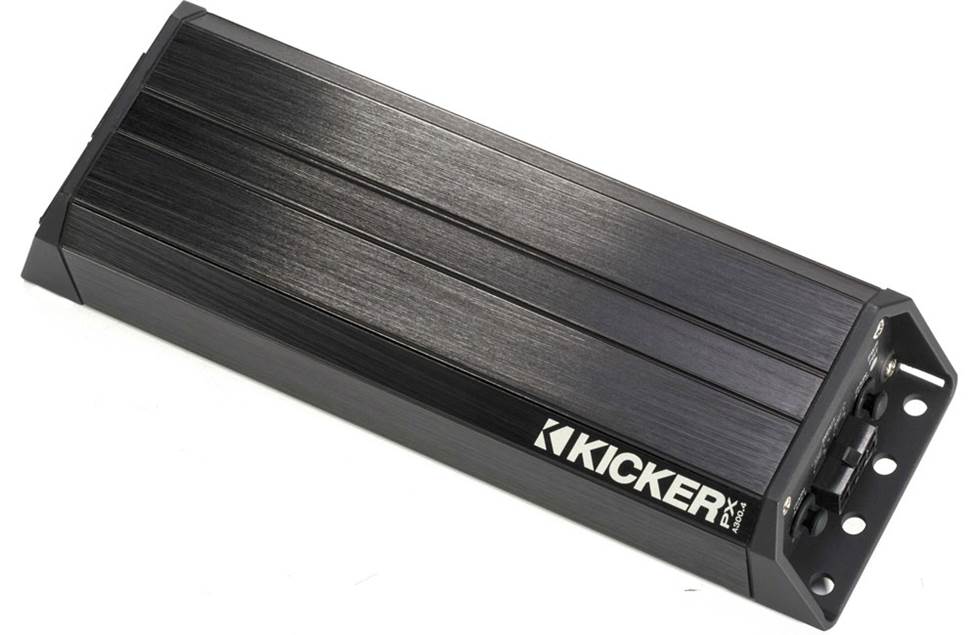 A compact, powerful amp will really bring out the best in your ATV audio system
ATV/UTV speakers and components
If you want to build your system your way, or if you want simply to upgrade the audio gear that's in your ATV or UTV now, that's totally do-able, too. We carry an extensive line of outdoor-ready stereos, speakers, amplifiers, and subwoofers, plus dash kits, speaker pods, and wiring harnesses. Check out all of our ATV and UTV audio components.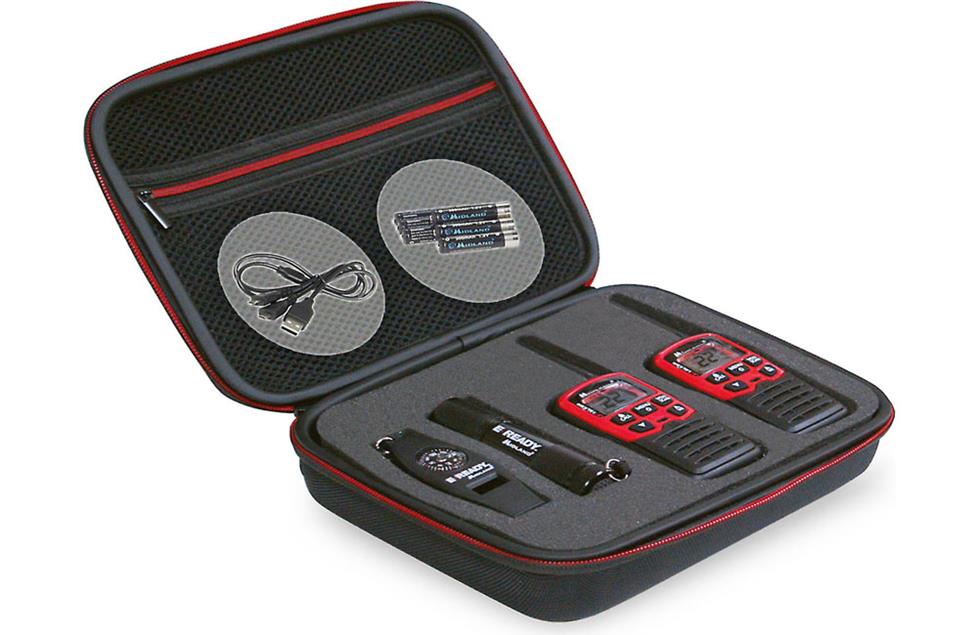 Two-way radios really come in handy when you're deep in the woods
ATV/UTV GPS and radios
How far out there are you going to go? If the answer is "Very," you'll need some additional gear. That's where off-road GPS and 2-way radios come into play.
If your UTV gets used for actual work, for example, a powerful, reliable walkie-talkie system is essential when you need to keep in touch with basecamp. They're also handy for hunting and fishing expeditions where "I'll text you!" probably isn't the best communications strategy.
When you're way out in the wilderness, it's good to know where you're going. A rugged outdoor navigator is made for this kind of adventure, with built-in maps and both 3D and topographic displays that will help you blaze the trail ahead more accurately. These weather-resistant GPS units are built for the outdoors, so they can take a pounding and still get you where you need to be.
Let's get started on your system
To see the custom-fit gear that's available for your off-roader, use our vehicle selector to tell us what you have. We'll show you a list of everything that'll fit. And if you have any questions or just want a little help choosing the right gear, contact our advisors.