Android Auto: the best of your phone in the car
Unbeatable hands-free Android integration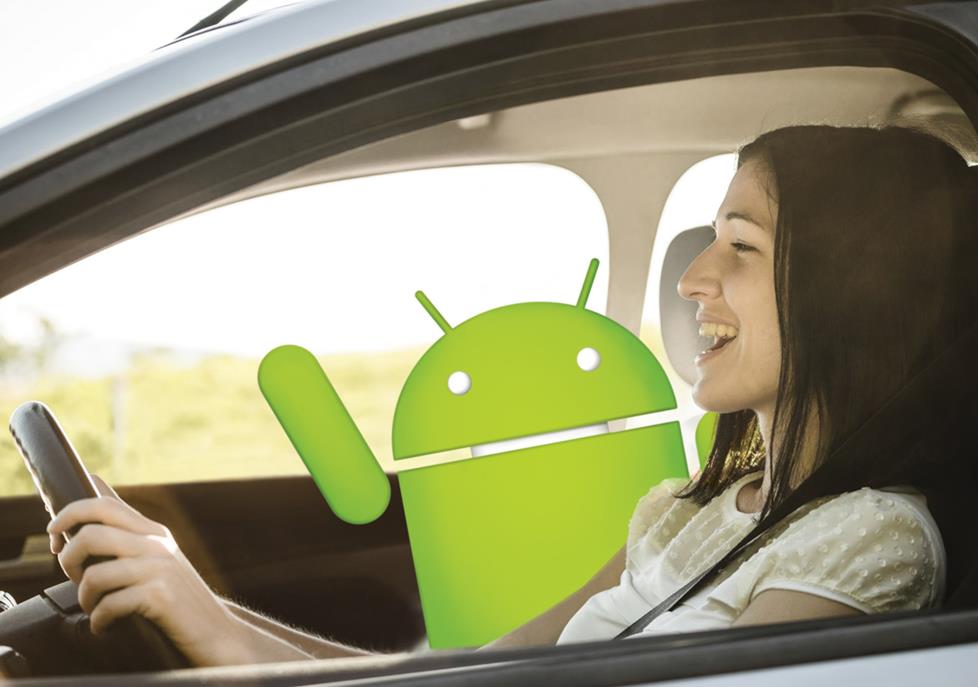 What is Android Auto? Android Auto is the easiest and safest way to use your phone in the car. It gives you larger icons and takes advantage of your phone's voice control functions to give you access to more of what your phone can do.
In this article, we'll explore how it works and, more importantly, how to make Android Auto work in your car.
If you're an Android user, there's no better way to go hands-free than with Android Auto. It makes your touchscreen car stereo compatible with your Android phone by giving you a streamlined, voice control-driven interface. The idea is simple — integrate everything you need from your smartphone into an easier-to-see, safer-to-use format in your dash, so you can drive more responsibly.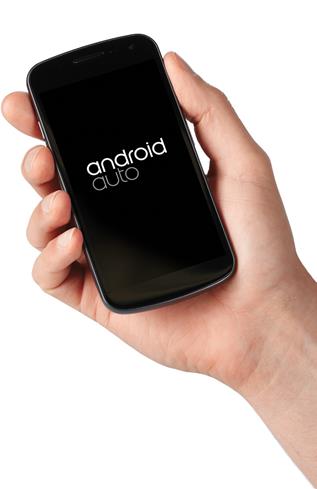 Is your smartphone compatible with Android Auto?
So, here's the thing – not every Android phone is compatible with Android Auto at this point. I found that out quickly by opening the Google Play app store on my Motorola DROID MAXX phone and selecting the Android Auto app for download (it's required for using Android Auto). Instead of an "Install" button, I saw a message that read: "Your device isn't compatible with this version." A bummer, for sure, but better to know now, than after installing a stereo in my dash.
If you're in the market for a new smartphone and want to choose one that's an Android Auto match, make sure it's running on Android 5.0 Lollipop or above. And try to download the app onto your phone as a way of double-checking your phone's compatibility.
How do you get Android Auto in your car?
Android Auto will only work on compatible double-DIN touchscreen car stereos. So, either you buy a new car into which it's been factory-installed, or you can install one of these Android compatible head units in your vehicle. Once you've installed the stereo, you'll need to update its firmware to ensure compatibility with the latest Android phones running on Lollipop 5.0+. Don't worry, it's a pretty pain-free process as long as you have a computer, an internet connection, and a USB drive or SD card handy. Go to the stereo manufacturer's website for instructions and details, or if you purchased the stereo from us, call Crutchfield tech support.
Android Auto and Bluetooth
For Android Auto to work with your phone, you'll need a Bluetooth® connection with your Android-friendly head unit in order to send and receive phone calls as well as for notifications like calendar events; and you'll need a wired connection via the microUSB-to-USB cable that came with your smartphone for more complicated data transfer. I recommend buying a lengthy microUSB-to-USB cable for a permanent installation in your vehicle. Because all of the touchscreen receivers featuring Android Auto have rear-mounted USB ports only, you'll want to plug in that cable during installation so you'll never have to touch it again, and run it to a location with easy access.
Everything you love about Android on your car stereo
Now, the fun part. If you're familiar with Android's Google Now card format, which gives you regularly updated, personalized info on your phone, then you'll be a fast learner with Android Auto. A well-designed interface gives you a card-based home screen, quick access to Google Maps, phone functionality, and music choices. You'll have touchscreen control over all features, but the biggest advantage is Google's voice control for making calls, sending texts, searching for music, getting directions, and a lot more, all hands-free.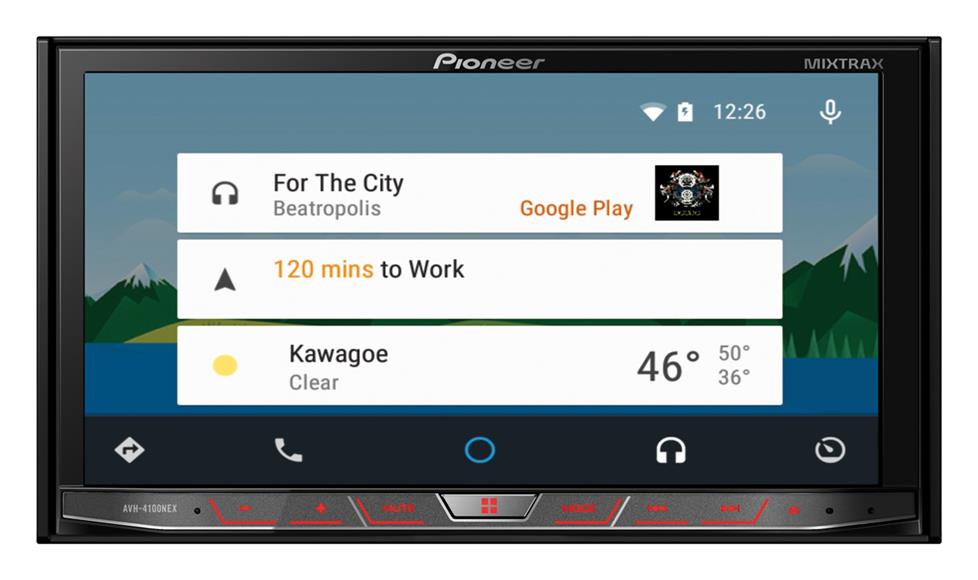 When you use Android Auto, you'll be locked out of hand-held operation of your phone, but that's the whole point of the feature. Everything a responsible driver (ahem, you) should need will be accessible on your stereo's touchscreen.
Android Auto Favorite: More and more, I've found myself using my phone exclusively as an audio source when I'm in the car, mainly because my impulsive listening habits are satisfied by Spotify and because I've gone off the deep-end for podcasts. If you use music apps supported by Android Auto (and the app list is growing all the time), you'll be able to switch easily between your favorites and you'll have satisfying control over each.
How does Android Auto work?
Get a hands-on look at Android Auto as Harry from Pioneer walks you through its features on a Pioneer NEX Series stereo in the video below.
And Pioneer isn't the only powerhouse that offers Android Auto. Check out our full selection of car stereos compatible with Android Auto.
Android Auto Tip: Thanks to Android Auto, a compatible DVD receiver becomes a super value by sneaking voice-controlled Google Maps navigation from your phone into a non-navigation receiver.
Trouble with extension cables?
Many people report that USB extension cables have compromised the functionality of Android Auto on a variety of car stereos. Please be aware that using a USB extension cable can create problems. For best results, use only the stereo's USB cable coupled to your phone's charging cable. You might want to purchase a second phone cord to leave in the car.
More questions?
If there's anything else you'd like to know about Android Auto, you're sure to find it on Google's stand-out Help page, or give one of our advisors a call at 1.888.955.6000. Whether you're looking for the cheapest Android Auto head unit or the best Android Auto stereo, our advisors can help you find the one that's right for you.