Control music on your Android phone with your car stereo
The power of a USB connection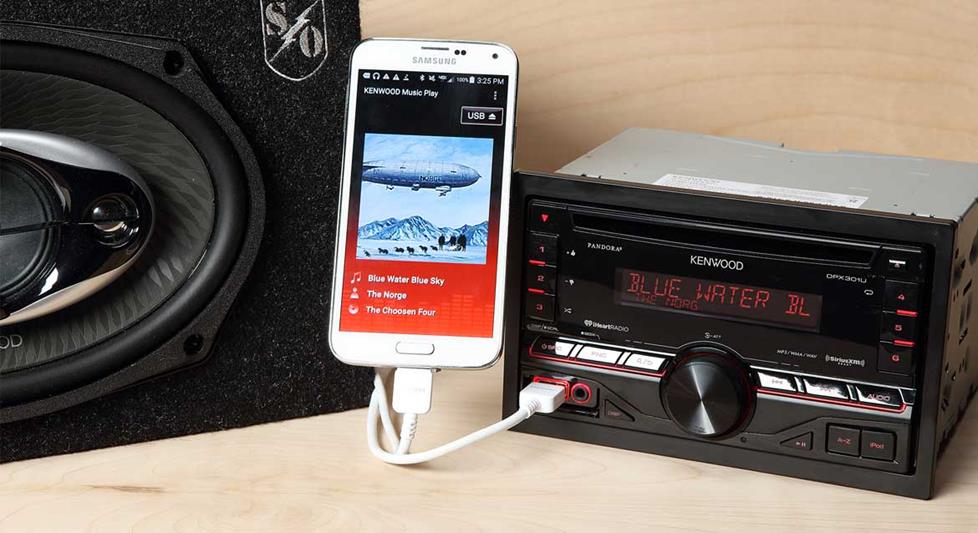 If you listen to music on an Android device and you're in the market for a car stereo, keep your eye out for the Android Open Accessory (AOA) feature available on many newer receivers.
The basics of Android Open Accessory
AOA is an Android protocol that lets many Android phones running on OS 4.1 and up transfer audio to a car stereo via USB. How each stereo uses the technology can vary, but you can count on using your stereo controls to play, pause, and skip audio whether it's streaming or saved on your device. While playing music, you'll still be able to access all the other features of your Android, and the stereo will also power your phone — a handy feature if your battery's low.
Before the Android Open Accessory protocol, you had to connect your Android smartphone via Bluetooth in order to play the music on the phone over your car stereo. But now, when using a stereo that has AOA, all you have to do is plug your Android device into the stereo's USB input.
Enhanced browsing control with music apps
In these JVC and Kenwood car stereos, a special music app expands AOA control of audio files saved on your USB-connected Android phone. Be sure to check the stereo's Details tab for phone compatibility. Both the JVC Music Play and the Kenwood Music Play apps are free downloads from the Google Play store. With one of these apps running on your device, you'll be able to browse your Android's stored music with your stereo's controls. You'll see artist, album, song, and playlist metadata on your stereo's display for easy, at-a-glance navigation.
You'll find similar functionality in compatible Pioneer car stereos, and in select models with Pioneer Smart Sync, a free smartphone app like JVC's and Kenwood's, you'll be able to browse your Android's music library from the stereo's front-panel controls. When you need to access other functions and applications on your smartphone, you can do so without interrupting your music.
Check out all the AOA-equipped stereos we carry, or give us a call, and an advisor will help you choose a stereo that's right for you.