Are you a vinyl listener, or just a vinyl buyer?
Surveys indicate some LP purchases may be just for show
Heads up!
Welcome to this article from the Crutchfield archives. Have fun reading it, but be aware that the information may be outdated and links may be broken.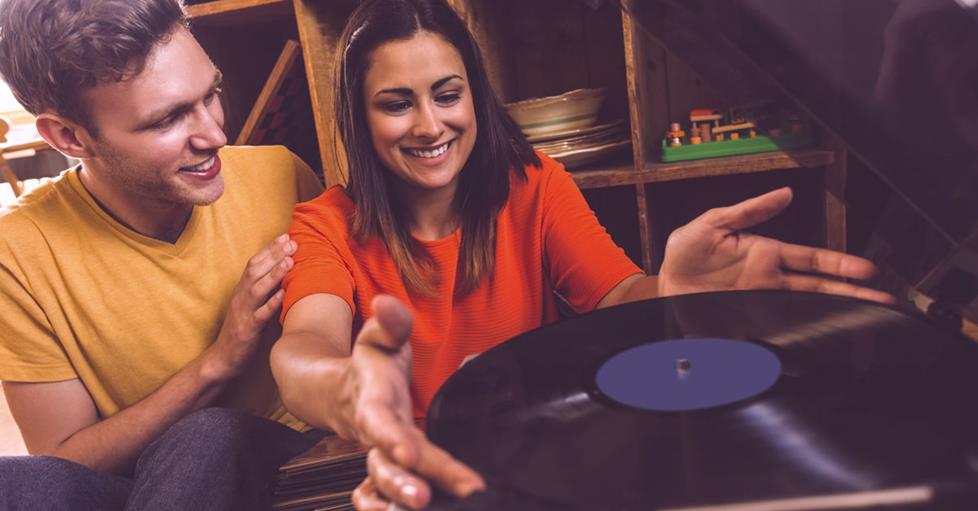 If there's one thing that's true about Crutchfield, it's that we're seriously into audio. We're so serious, it's in our motto, which lives right below our logo at the top of this page. Vinyl's "revival" started about ten years ago. A couple of recent surveys have brought some interesting trends to light.
The enduring appeal (and headache) of vinyl
While we could spend pages and pages discussing the sound of vinyl versus other media formats here, we're not going to do that. Many of us grew up listening to vinyl and we believe that a properly cared-for record played through the right gear can sound just grand.
But we also recognize that vinyl can be a real pain — it's somewhat delicate, gets dirty easily, and requires several pieces of precision equipment (needle, cartridge, tonearm, belt, motor, platter, etc.) working together to make it sound right. It also takes up a lot more real estate than every other physical format. These things prompt the question: why are people still buying vinyl? And if so, are they actually listening to it?
Half of record buyers might not be record listeners
IMC Unlimited, a British market research agency, conducted a survey in March 2016 to determine who is buying new records and how they are listening to their purchases. They found that 48% of people who bought vinyl in the past month claimed they had not played their records yet. And that 7% of respondents didn't even own a turntable. The age breakdown of vinyl buyers tilted surprisingly young, with nearly half of respondents (49%) aged between 18 and 34.
What does this survey seem to indicate about vinyl buyers in general? For one, they still like to listen through a digital device, whether to their favorite streaming service or downloaded files from a code which often accompanies their new vinyl purchase. They also use their vinyl purchase as a tangible totem of their fandom for an artist. There's also the nostalgia factor for something they missed the first few times around, as many of these buyers were brought up in the CD era beginning in the early 1990s. And vinyl is inherently more "collectible" than other formats.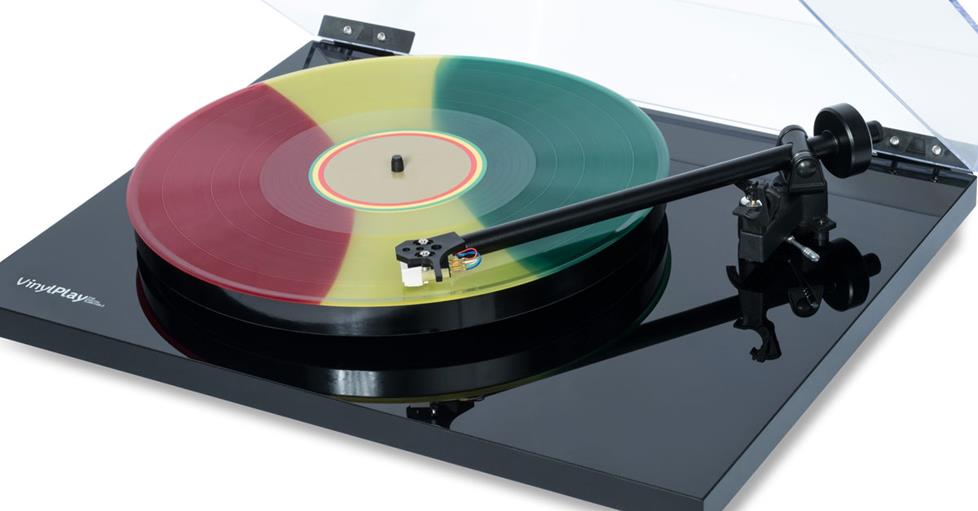 Limited edition color variants like the one seen here turn some records into instant collector's items.
Could vinyl eclipse digital downloads?
Vinyl sales have been on the increase for the past decade. They've really surged in the past two years, driven in part by the ability to preview tracks through streaming services such as Spotify, Apple Music, and YouTube.
While the sales of CDs seem to have stabilized after nearly 15 years of precipitous year-over-year decreases, the newest victim of streaming services seems to be download sales. The Entertainment Retailers Associations (ERA) reports that in the UK more money was spent on new vinyl sales than digital album downloads for the last week of November 2016.

For the past few years digital download sales were about even with CD sales in most areas, with vinyl making up less than 10% of the total market, so it remains to be seen if this is indicative of a trend or a blip. However, as consumer music dollars shift toward streaming services, it stands to reason that pricey records could someday compete with less expensive downloads for total dollars spent with far fewer units sold.
As vinyl production has ramped up, it's even easier to find records while shopping — not just online, but in unexpected places like bookstores, department stores, and lifestyle retailers targeted toward the younger demographic.
How do you listen?
If you're a vinyl buyer, leave a comment about your preferred method of listening, even if it means your records spend most of their time on the shelf instead of the turntable. Also let us know if you prefer your records used, new, or a mixture of both. And if you are a vinyl aficionado who still plays their records, feel free to share your setup, including turntable, cartridge, preamp, amp/receiver, and speakers.