Best home theater subwoofers for 2023
Our top powered subwoofer picks for movies, music, and more
There are few things better than watching a movie and feeling your couch shake from an impact. It adds so much to your films and helps immerse you even deeper in them. I'm a basshead at heart (much to the chagrin of my neighbors) and have come across some awesome subwoofers in my time working at Crutchfield.
How to choose the right subwoofer
Before we dive in to my top picks, it's worth noting that choosing a sub can be tricky. There are a few important things to keep in mind when you're looking for a new subwoofer. Everything from room size, to subwoofer placement, to the rest of the speakers in your system needs to be considered.
If you'd like to do a deep dive on how to choose a subwoofer, check out our subwoofer buying guide for more in-depth tips on picking out the right sub for your needs.
With that being said, here are a few of my personal favorite powered subwoofers.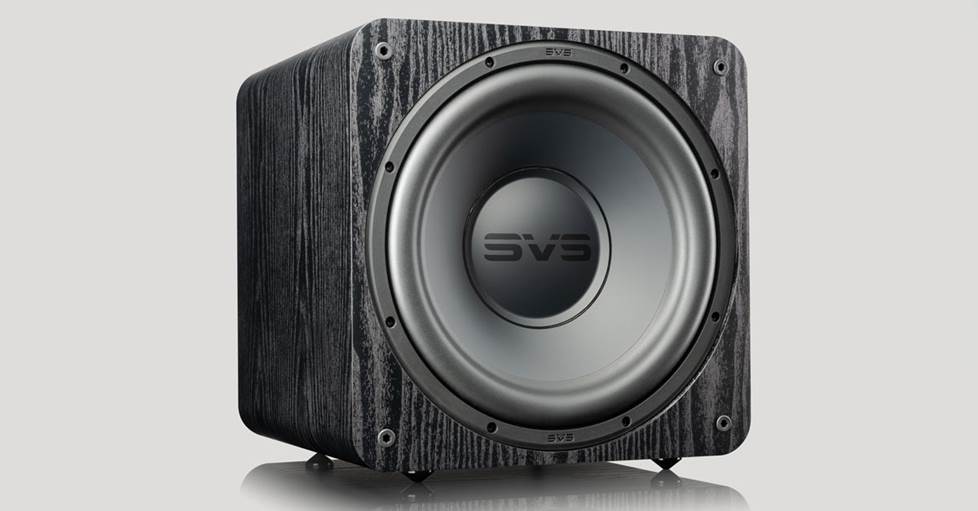 Best value powered subwoofer — SVS SB-1000 Pro
When I started at Crutchfield, one of the first subs I ever heard was an SVS. The brand has stuck with me ever since. The SB-1000 Pro is a fantastic value. For under $1,000, you get a 12" subwoofer in a sealed enclosure that has incredible low-end authority.
The deep bass the woofer throws out is remarkable. The sub isn't excessively boomy. I'd say its bass output is tight and accurate with no noticeable dips or "weak spots" in its frequency response.
The SB-1000 Pro is excellent if you have a dual-purpose system. Not only does it give movies the thump and impact they deserve, but the sub also gives your music crisp, controlled bass.
Traditional powered subwoofers have level/volume, crossover, and phase controls on the back. They're great, but not for making on-the-fly adjustments. The SB-1000 Pro has those rear-panel controls, but SVS made controlling this low-frequency powerhouse more streamlined with their free SVS app (available on Android™ and iOS®).
You can change all of the sub's settings straight from the app and hear the changes in real time. That means you don't have to get up from your couch and fiddle with knobs. You can tune the sub to your room, save sound presets, and play around with the app's 3-band parametric EQ right from the comfort of your seat (or wherever you may be).
Details
12" front-firing woofer
325-watt RMS amplifier (820 watts peak)
frequency response: 20-270 Hz (±3 dB)
advanced DSP processing for refined, low-distortion sound
13"W x 13-7/16"H x 15-13/16"D
weight: 26.1 lbs.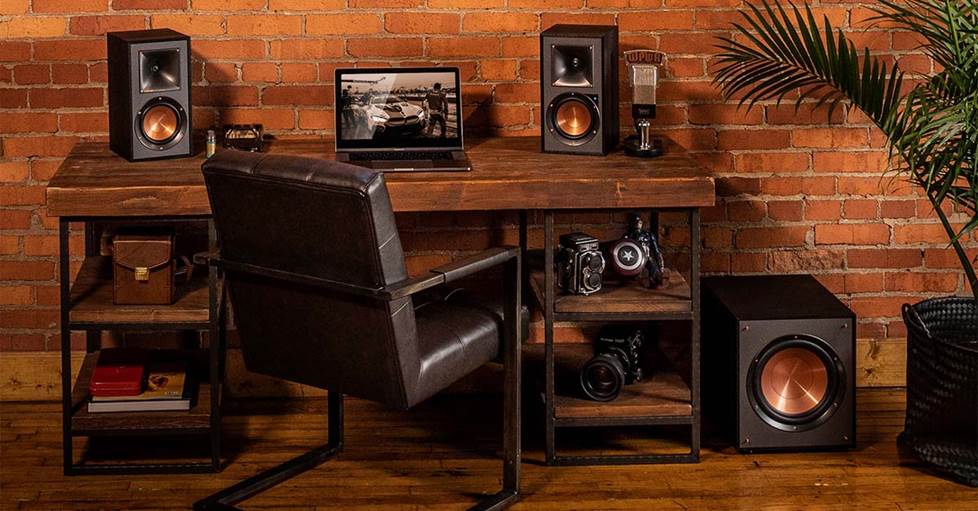 Best budget subwoofer — Klipsch Reference R-120SW
You don't have to hurt your wallet to get low-end rumble. Klipsch's R-120SW is a fantastic option if you're building a system on a budget. This ported subwoofer uses a 12" woofer made of Klipsch's famed IMG (Injection Molded Graphite) spun-copper material. The cone's light weight helps give the driver a fast, accurate response. This customer-favorite sub can keep up even on the most demanding of tracks.
Details
12" front-firing IMG spun-copper woofer
200-watt RMS amplifier
frequency response: 29-120 Hz
14-1/16"W x 16-5/8"H x 20-15/16"D
weight: 31 lbs.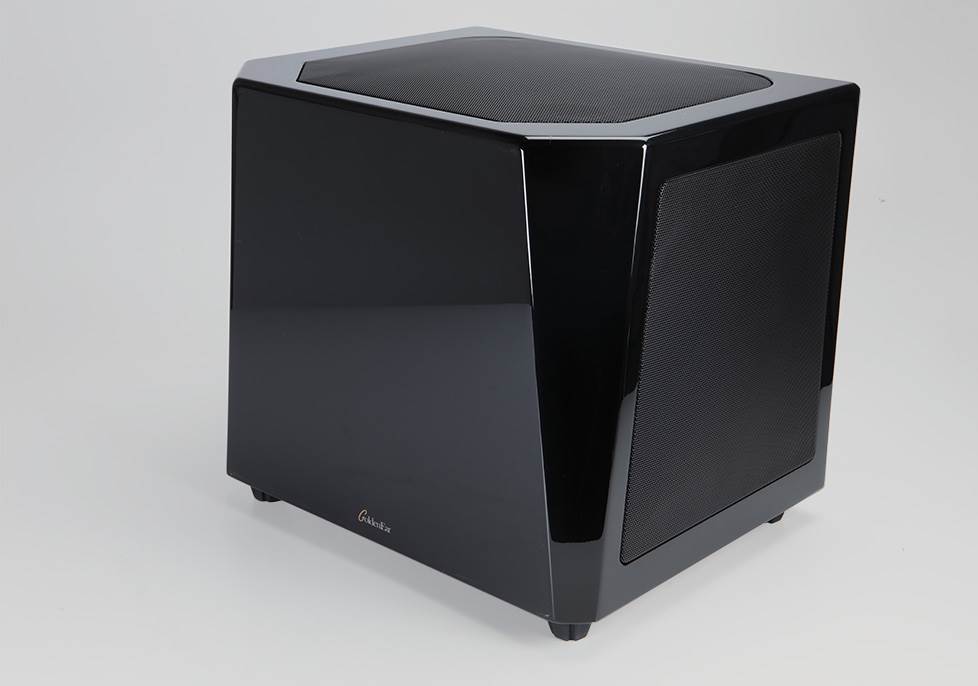 Best subwoofer for music — GoldenEar SuperSub XXL
GoldenEar crafts exceptional speakers and subwoofers. Their SuperSub XXL delivers incredible room-filling bass. The crispness of the bass tones this sub produces is what makes it a great choice for music. Rather than being super boomy and obnoxious, the SuperSub XXL accurately reproduces bass frequencies in a way seldom matched, with tons of low-end extension to boot.
The sub owes its great sound to its drivers. That's right — plural. There are two opposing 12" drivers on the front and rear of the cabinet, and two 13" x 15" passive radiators on the top and bottom. This sub can move a lot of air, to say the least.
I strongly recommend keeping this subwoofer away from corners (also called "corner loading") to get the best sound from it.
Details
two 12" opposing long-throw woofers
two 13" x 15" passive radiators
1,600-watt RMS Class D amplifier
frequency response: 10-250 Hz
19-1/16"W x 17-9/16"H x 17-1/16"D
weight: 82 lbs.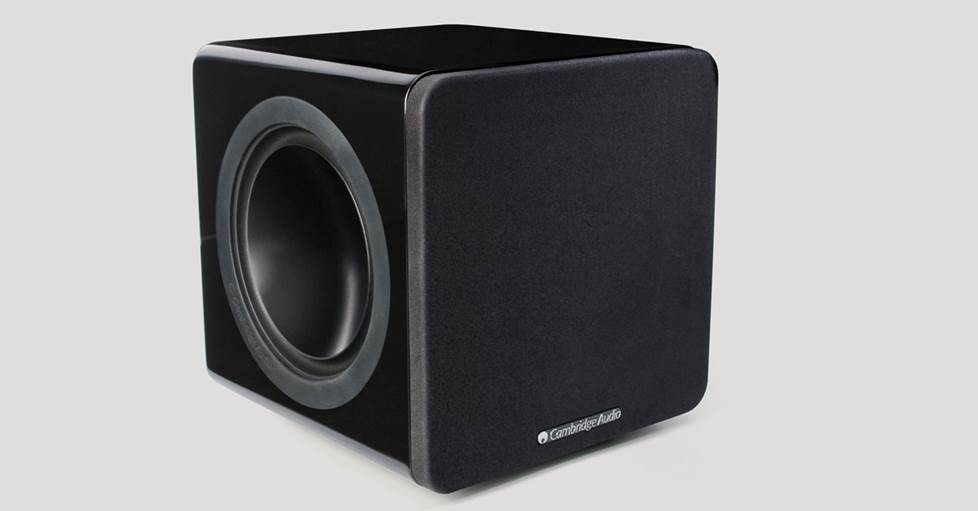 Best small home theater subwoofer — Cambridge Audio Minx X201
The Cambridge Audio Minx X201 may be small in stature, but don't let its size deceive you. The first time I heard it, I was impressed that such stout bass could come out of such a small subwoofer.
The Minx X201 uses a 6-1/2" front-firing woofer and twin 6-1/2" passive radiators to dish out bass notes. The bass remains pretty solid throughout the sub's frequency range. I don't want to give the wrong impression — the Minx X201 won't shake your windows like a beefy ported 12" subwoofer. But then again, that's not what it was designed for. It was made to deliver bass in small spaces, and it excels at that task.
If you're short on space but still want a cinematic experience, picking up the Minx X201 along with some small speakers will get the job done.
Details
6-1/2" front-firing woofer
dual side-firing 6-1/2" passive radiators
200-watt RMS amplifier (400 watts peak)
frequency response: 36-200 Hz
8-1/4"W x 8-5/8"H x 10-1/16"D
weight: 11 lbs.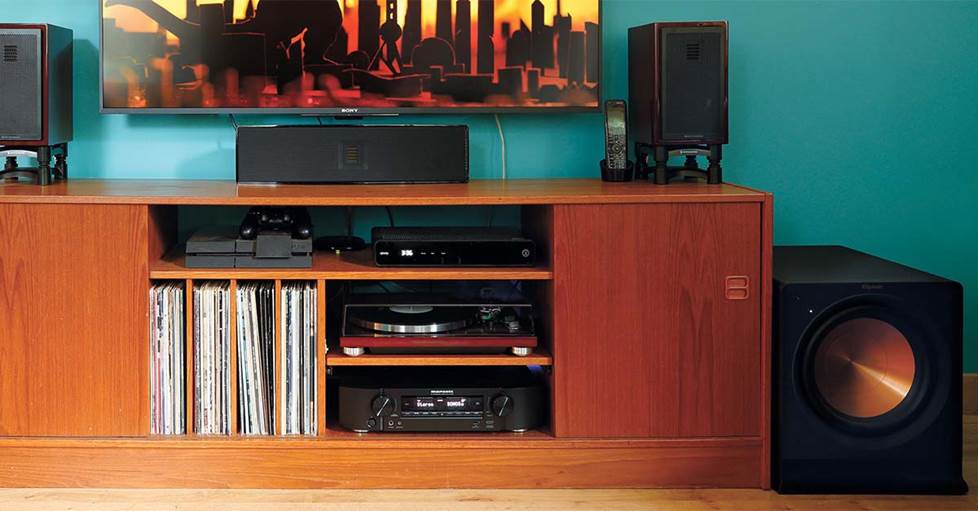 Best sub for medium-sized rooms — Klipsch R-112SW
If you have a medium-sized room (somewhere in the 1,500-2000 cubic feet range), Klipsch's R-112SW is worth checking out.
This powerful beast of a subwoofer kicks movies and music up a couple of notches. Its 12" woofer has no trouble rattling couches and walls when needed. It makes explosions, jet fighters, and action sequences feel more alive. But it's also able to deliver delicate, accurate bass at lower listening levels.
It's not bad on the eyes, either. This sub's distinct copper-colored woofer and black cabinets make it an eye-catching piece if you'd prefer keeping the grille off.
Details
12" front-firing Cerametallic™ cone woofer
300-watt RMS amplifier (600 watts peak)
frequency response: 24-125 Hz
compatible with the Klipsch WA-2 wireless audio adapter kit
15-3/8"W x 17-3/8"H x 20-15/16"D
weight: 48.75 lbs.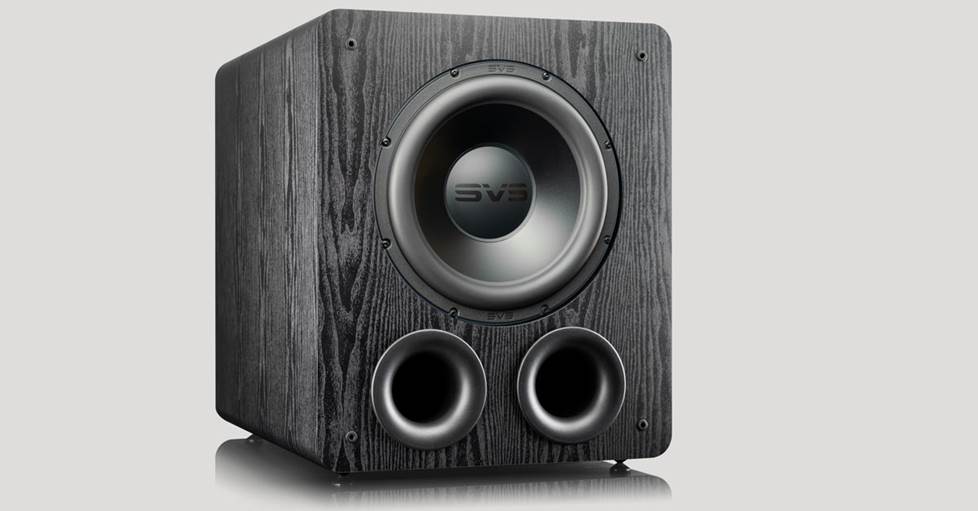 Best subwoofer for large rooms — SVS PB-2000 Pro
SVS's PB-2000 Pro is a perfect example of why the company has such a phenomenal reputation. This app-controlled sub fills large rooms (roughly 2,000 cubic feet or more) with deep, audiophile-grade bass without breaking a sweat. It's the perfect choice if you're looking to enhance your movie night and really feel the impact in your chest.
If running a subwoofer cable sounds tricky in your room, the SVS has you covered. Their SoundPath wireless adapter gives you ultimate placement flexibility by making the sub wireless. The transmitter connects to your home theater receiver or stereo amplifier while the receiver gets connected to the sub. You can place the PB-2000 Pro anywhere a convenient AC outlet is located.
Details
12" front-firing aluminum woofer
550-watt RMS amplifier (1,500 watts peak)
frequency response: 16-290 Hz
17-3/8"W x 21"H x 23-15/16"D
weight: 64.8 lbs.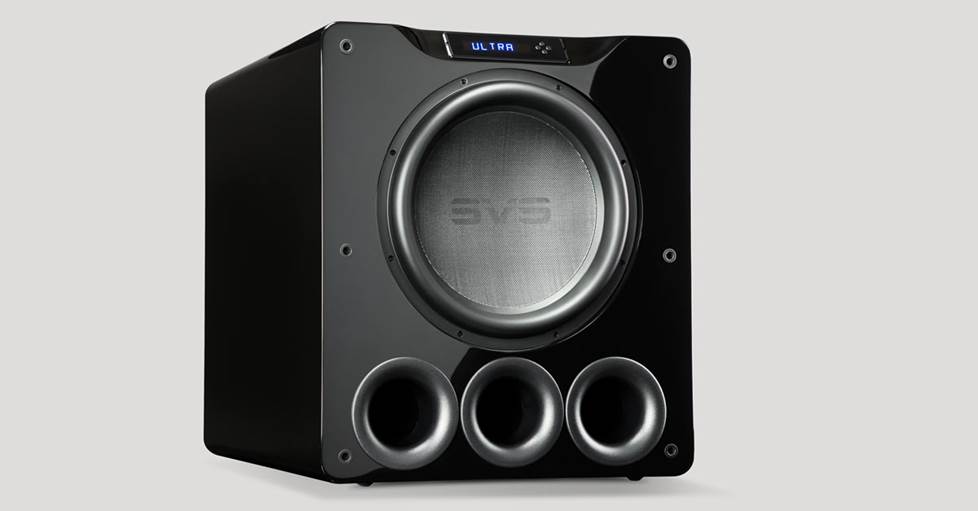 Hardest-hitting powered subwoofer — SVS PB16-Ultra
If you're wanting the most room-rattling, couch-shaking bass experience, I highly recommend SVS's PB16-Ultra. This monster of a sub brings together their expertise in building high-performance speakers with their undying love for incredible bass.
This mighty subwoofer may produce some of the most might-cause-an-earthquake bass I've ever heard, but it also delivers unrivaled control for a large ported subwoofer. It sounds just as incredible with music as it does with movies. The PB16-Ultra is an excellent choice if you're looking for a subwoofer for a large room or if you're looking for a complement for your high-end stereo or home theater system.
Friendly recommendation: this massive subwoofer weighs 174 pounds. Please have someone (or multiple someones) come help you get it inside.
Details
16" fiberglass resin composite cone with cast aluminum basket
1,500-watt RMS amplifier (5,000 watts peak)
bass-reflex (ported) cabinet with three 3-1/2" high-flow flared ports
21-3/4"W x 25"H x 31"D
weight: 174.5 lbs.
Get the most out of your new subwoofer
The first sub I owned rattled my room like crazy. After dealing with it for longer than I'd like to admit, I picked up some sound isolating feet and my rattling days were over. This led me to be a feverent adherent to isolating my subwoofer.
Vibration isoloators are a great way to save your shelves from shaking, and they also help to enhance the sound of your subwoofer. Decoupling your sub from your hard floor keeps vibration to a minimum and "focuses" the sound of the sub a bit. This leads to cleaner, tighter bass.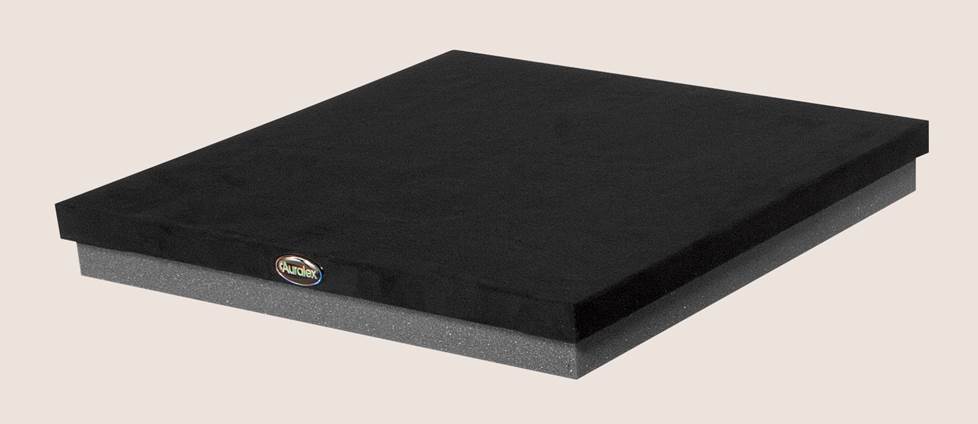 A subwoofer isolation platform, like the Auralex SubDude-II™, can make a huge difference in how your sub sounds.
Once you've gotten your new sub home, check out our subwoofer setup guide to get the best sound possible from your system.
Connect with us for a personalized recommendation
If you're still curious about which sub is the right one for you, give our friendly Advisors a shout. One of the great benefits of shopping with Crutchfield is working with an expert who gets hands- and ears-on with the subs and speakers we carry. For one-on-one shopping advice, contact us today.
Free lifetime tech support is included with every Crutchfield purchase.
Popular questions customers ask
Powered subwoofers have one job: to produce deep, hard-hitting bass. They're especially important for home theater systems, because they produce deep, rumbling effects that "regular" speakers can't. Some music lovers also find powered subwoofers to be great additions to their stereo music systems.
Bass waves spread out in all directions, which means you have some flexibility in placing your subwoofer. Placing your sub near a wall gives you strong bass, and placing it in a corner gives you even more. Try your sub in different spots to see where it sounds the best.
There are two main considerations: speaker size, and room size. If you have small speakers in a small room, an 8" or 10" sub is a good choice. Have big speakers in an open floorplan? A 12" or larger sub might be a better match. If you really love bass, go for the biggest, baddest sub your room will allow.
Some customers choose a subwoofer from the same brand as their main speakers, to keep everything matching. However, we've found that mixing brands works just fine, and plenty of folks do that, too.
Absolutely! Using two subs gives you more even, consistent sound around your room by filling in gaps where bass response may be weak. A second sub also gives you more bass impact. We especially recommend two subs if you love cranking up action movies or have a large room.
Last updated 11/22/2022