Best true wireless earbuds for 2019
Apple AirPods vs. a few of our favorite alternatives
If you've walked around a big city lately, you've no doubt seen them sticking out of people's ears. I'm talking about True Wireless Earbuds.
As someone who enjoys listening to music everywhere, I can see why this is such a hot trend.
These earbuds play music wirelessly via Bluetooth®, and there is no connecting cord around your head or neck. Without that cable, you get an extra level of freedom while you listen. It feels like there's nothing holding you back or getting in your way.
I've tested the Apple Airpods, along with many other true wireless earbuds. I can see why these unobtrusive, ultra-light headphones are so popular.
The trailblazer: Apple AirPods
Other companies released wire-free headphones before Apple, but they were the first to really nail it.
AirPods were by far the most prevalent true wireless earbuds I noticed on a recent trip to New York City. I saw Wall Street types, delivery guys, and people on their morning jogs — all of them wore AirPods as they hustled down the sidewalks.
The AirPods work especially well with an iPhone, thanks to Apple's cutting-edge W1 chip. This special wireless technology ensures they pair up quickly and stay connected. And they make some of the clearest-sounding phone calls I've ever heard with wireless headphones.
Best AirPod alternatives
While the AirPods do a lot right, they aren't the only game in town. There might be a better option for you, depending on your listening habits, your tasks, or your smartphone.
Here are my favorite AirPod alternatives. I based these selections on my hands-on experience and feedback from Crutchfield customers:
Most comfortable: Bose® SoundSport® Free
"In-ears for people who don't like in-ears." That's how I usually describe Bose in-ear headphones to folks who haven't tried them. You don't stuff them deep into your ear canals. The StayHear+ Sport ear tips rest just inside your ears.
They feel super soft, and the ear hooks keep them secure. I saw an NYC bike courier going full speed while wearing them, and they stayed right in place.
Here's Crutchfield Training Manager J.R. with a deep dive: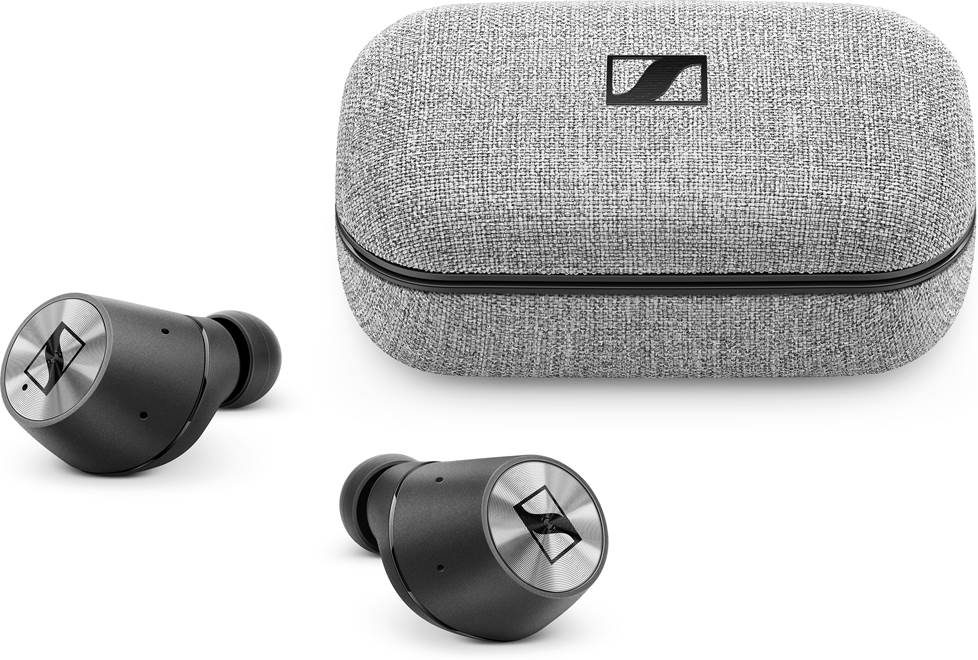 Best sound: Sennheiser Momentum True Wireless
To my ears, these are the absolute best-sounding truly wireless headphones available.
It makes sense. Their driver design and sonic signature are both informed by Sennheiser's flagship IE 800 S in-ear headphones, some of the most revered wired in-ears on the planet.
While you shouldn't expect quite that level of sound quality, the Momentum True Wireless earbuds do deliver smooth highs, articulate mids, and satisfying bass. They also have a large, "outside-the-head" soundstage with precise imaging.
True wireless tip #1: Audio dropouts happen
The #1 reason our customers return these type of headphones? The audio signal can drop out during use. One ear or the other may lose sound. Sometimes it is only for a second or two. Sometimes you may have to re-pair the earbuds. Reliability can vary from model to model.
I look at it as a small tax to pay for the convenience of going 100% wire-free — provided it doesn't happen too often. But you can read customer reviews and see that it bothers some people more than others. So I think you should be aware of it before you spend your money.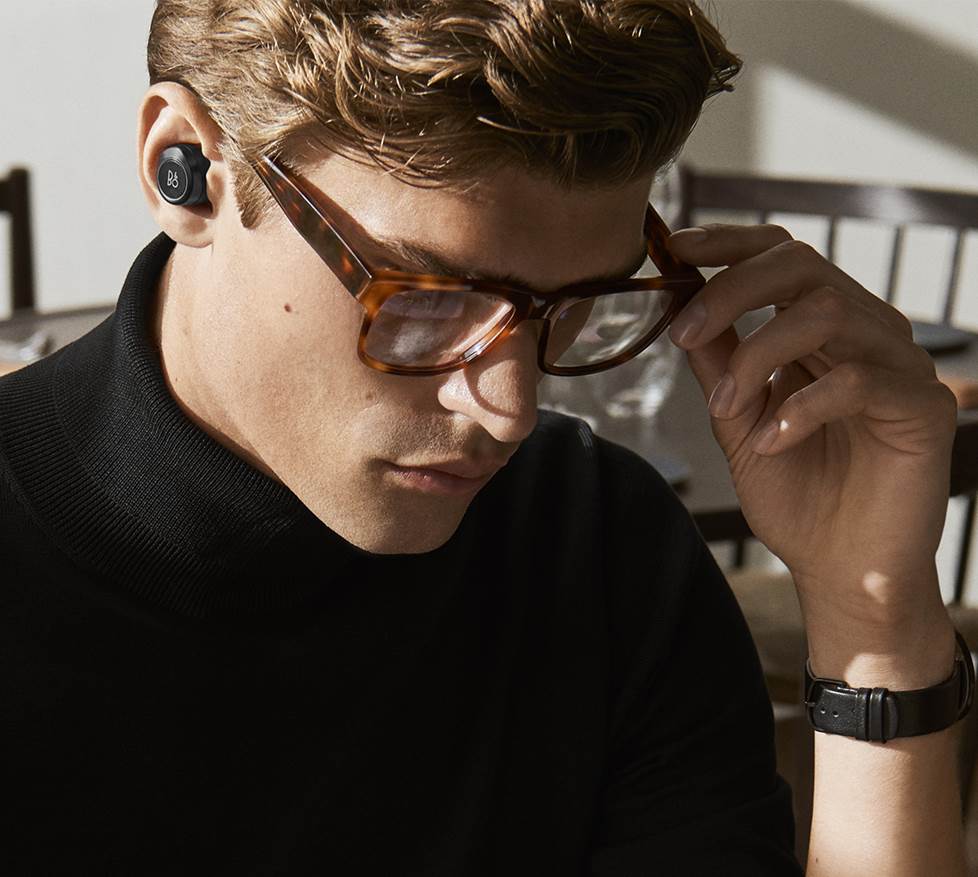 Most fashionable: B&O PLAY Beoplay E8
Bang & Olufsen's BEOPLAY E8 headphones bring an understated elegance to this high-tech category. This company just has a knack for tasteful style with a touch of flair.
B&O uses Near Field Magnetic Induction (NMFI) to wirelessly connect the left and right earbuds. It's the same wireless technology used in medical-grade hearing devices. That can make for a more stable performance since you aren't relying on two separate Bluetooth signals.
True wireless tip #2: Learn about the charging case
All of the truly wireless earbuds on this list include a charging case that charge via a USB or AC adapter. They bank hours of power so you can refuel your earbuds. Snap your earbuds into the compact case to recharge them.
The compact case takes up little room in your gym bag or carry-on luggage. Plus, there's no cable to get all tangled up. You pull your earbuds out, ready to pop in and go.
We list the battery life in our "Product Highlights" bullets on each product page. All of the headphones shown here have a quick charge feature: just a few minutes inside the charging case will give you enough power to listen for an hour or more.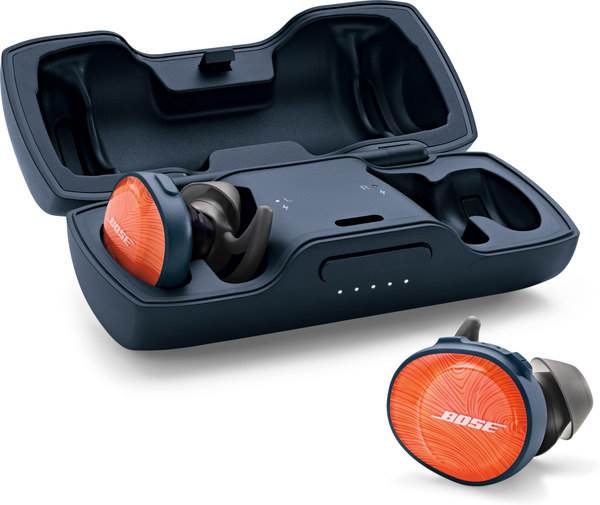 The Bose SoundSport Free case banks 10 hours of power to recharge the headphones.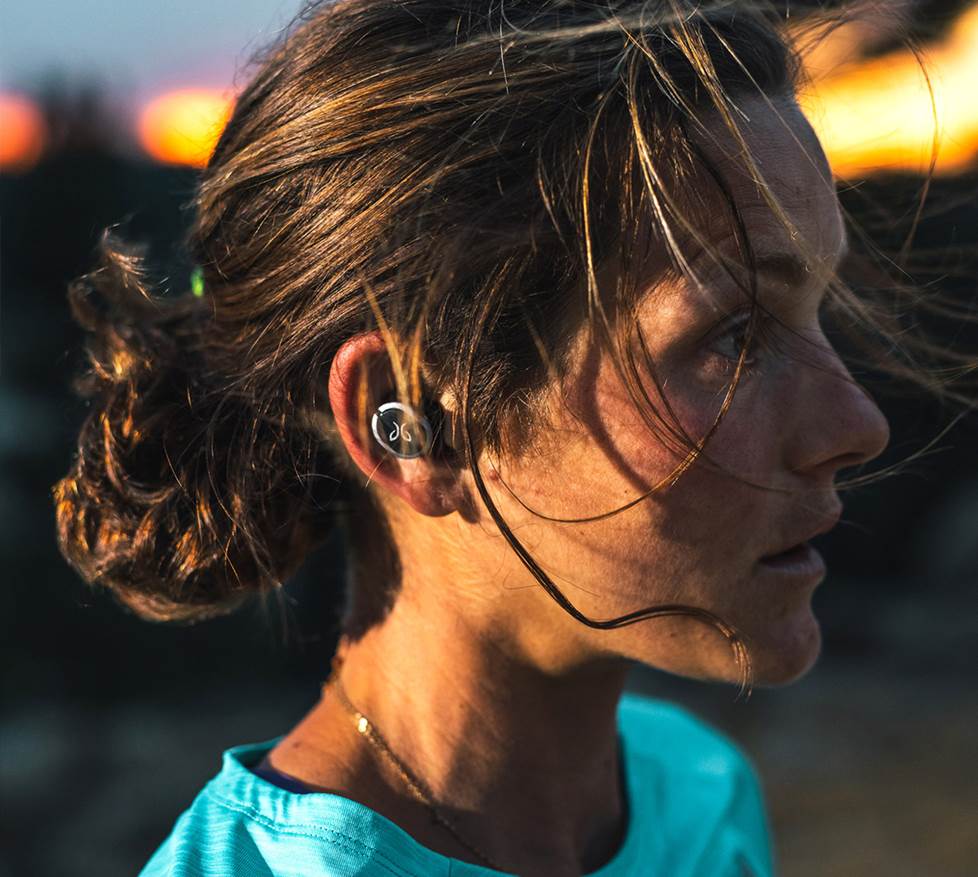 Best for running or workouts: Jaybird RUN XT
I dig using truly wireless headphones for working out. I don't have to worry about catching a cable on the treadmill or other gym equipment. At this point it would be hard to go back!
And what's the number one thing you want out of a pair of sports headphones? They MUST stay in place as you move. The sweat-proof Jaybird Run XT headphones do just that. It's thanks to the company's signature flexible 'fins' that keep them secure, so they won't fall out of your ears.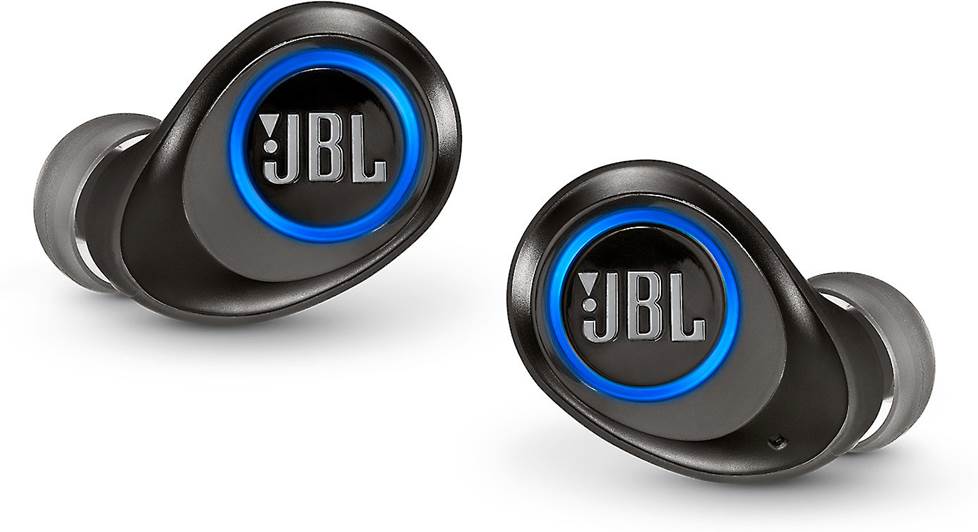 Best for podcasts: JBL Free X
JBL has fine-tuned their house sound to deliver prominent midrange with clear vocals. The JBL Free X earbuds play well with music, podcasts, and audiobooks. I used them while cleaning the house and plowed through The Mirage Factory: Illusion, Imagination, and the Invention of Los Angeles by Gary Krist.
JBL's second-generation true wireless earbuds also offer a stronger-than-ever connection. I did chores — with my phone in pocket — and suffered few audio hiccups.
True wireless tip #3: Compare the apps
Many headphones these days have an accompanying app for your phone or mobile device. But I don't consider all of them necessary. For true wireless headphones, I definitely recommend downloading the app, if one is offered.
Some apps can help with the pairing process. This can be tricky since you need to connect two separate headphones wirelessly.
You can adjust the EQ settings and customize the sound to your preference or use. For example, I like to bump up the bass a bit when I'm running — I need all the extra motivation I can get.
Both Bose and Jaybird have a feature to help you find a lost earbud. Using your phone's GPS, the app will will track your misplaced earbud to the last location it was connected. When you're within Bluetooth range, you can play a tone through the earbuds that's loud enough to hear from across the room.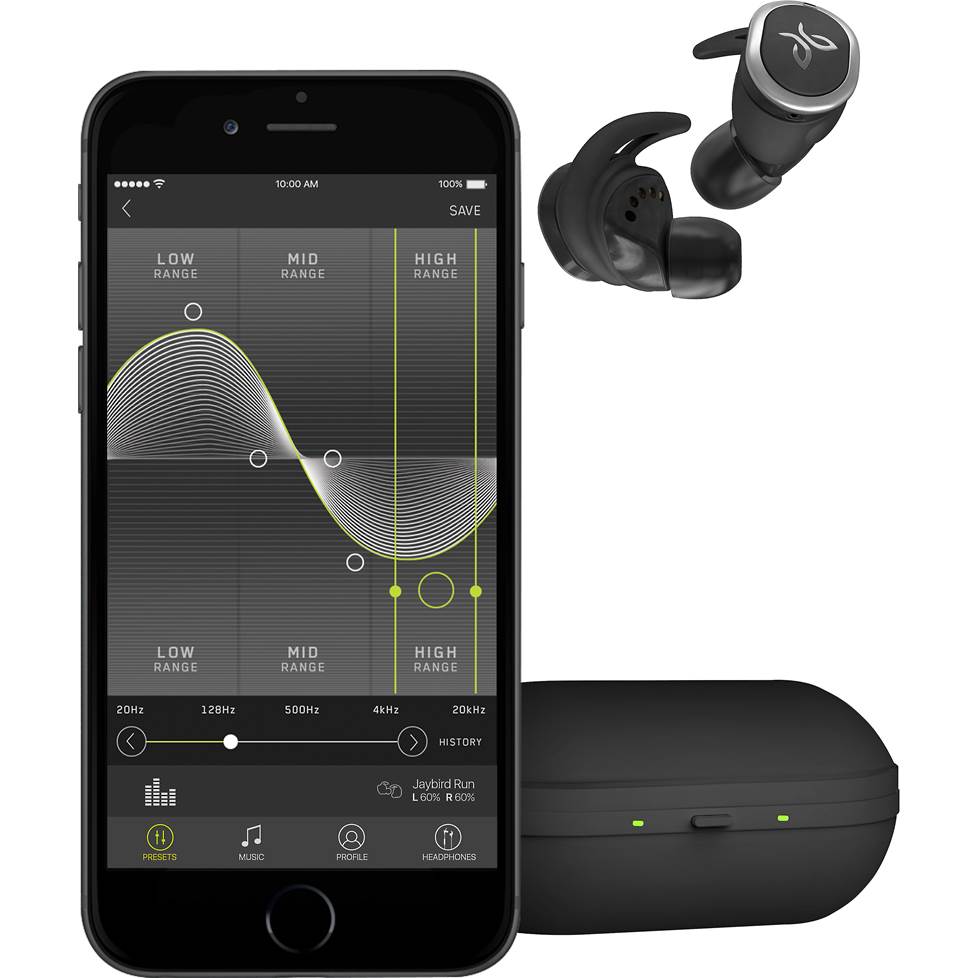 I found that the sound customization in Jaybird's free MySound app is particularly strong.
Need more help? Contact us!
Have questions about how these truly wireless headphones compare? Call, email, or chat with us today.
Our expert Advisors know headphones inside and out. Your Advisor can send specific Crutchfield pages to your screen, saving you a lot of browsing time. You'll get a shopping cart loaded up with everything you need.
Free lifetime tech support is included with your Crutchfield purchase.
Last updated 1/14/2019