Best wireless Bluetooth headphones for 2020
Our top picks, plus some shopping tips
Most of our best-selling headphones these days are Bluetooth headphones. I expect their popularity will continue to soar. They let you easily listen to audio without connecting a wire to your phone — where most of us keep our music and podcasts.
Plus, Bluetooth's sound quality and reliability have greatly improved. I noticed a major leap in performance just this past year. And now that the iPhone and other popular phones don't feature a headphone jack, even more of us are turning to wireless.
Finding the best wireless headphones for different uses
There are a lot of great Bluetooth headphone choices out there, and I've managed to test most of the models we carry. Different headphones work better in different situations, so I've broken this list up into several categories.
Remember, headphones can be subjective — and this type of list is always up for debate! But based on my experience, here are the top Bluetooth headphone picks for 2020: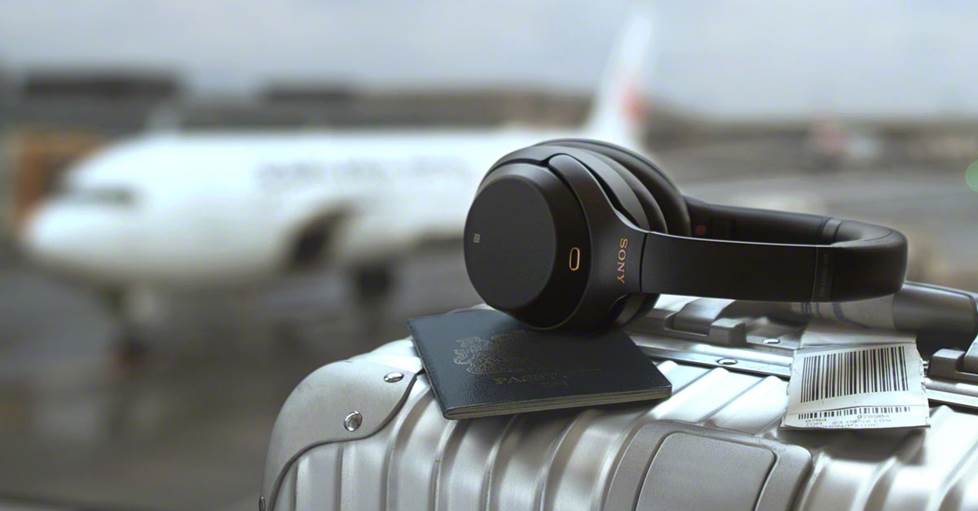 Best all-around: Sony WH-1000XM3 over-ear
These time-tested, all-purpose Sony headphones are our best-seller and my own everyday headphones. When I'm not testing other headphones, I grab the WH-1000XM3 over-ears. They just work so well in so many situations.
I probably wouldn't use them for working out. But other than that? I have absolutely used them for travel, office work, chores, and even focused listening at home.
(Read my review of the Sony WH-1000XM4 headphones, their just-released sequel.)
They check all the right boxes:
Comfort — Lightweight feel. Secure, yet relaxed fit with roomy earcups. I've worn them for entire work shifts with no fatigue.
Active noise-cancellation — Sony serves up personalized noise cancellation, tailored to your situation and surroundings. They do it by using a series of powerful mics, special on-ear sensors, and sophisticated processing circuitry. We tested the feature in our vendor training room by pumping in airplane engine noise. It was impressive enough when we turned on the "standard" noise cancellation.
But then we pressed a button to activate the noise-canceling "optimization" processing. You first hear a series of test tones that samples the external sound. After that, a voice says "system optimized," and the personalized noise cancellation is revealed.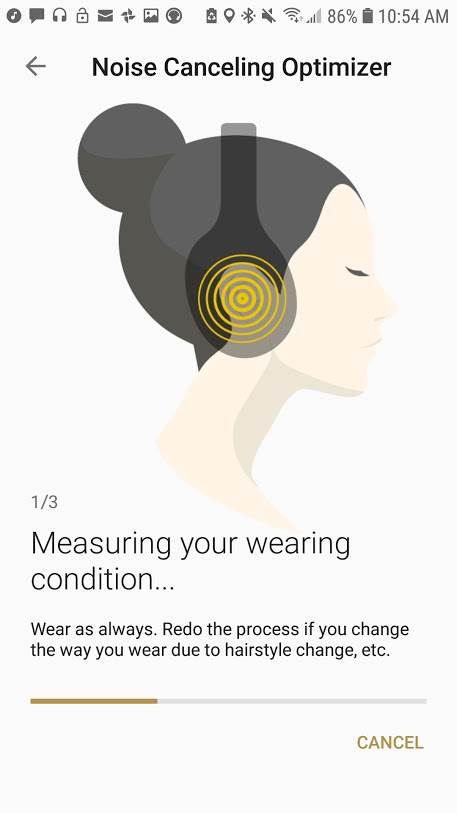 The Sony Headphones app begins the optimization process...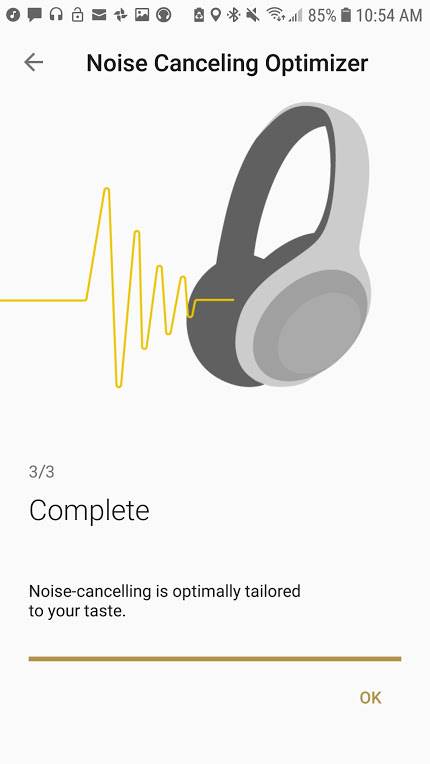 ... and it's done!
I wish we had recorded some of the reactions from our Advisor team — a tough crowd to "wow." Without even playing any music, the engine noise melted away. And you could tell how impressed our Advisors were, just by watching their faces.
Sound: These headphones work well with every type of music I've thrown at them. Sony uses 40mm drivers with ultralight aluminum-coated diaphragms that start and stop quickly. They deliver strong bass, but not at the expense of the midrange clarity and high-frequency detail.
Battery life: This is something to be mindful of when you're shopping for Bluetooth headphones. The WH-1000XM3s offer 30 hours of wireless use (with noise-canceling) on a full charge. And for those of us who always forget to charge our headphones? Recharging for 10 minutes gives you up to five hours of use.
Convenience features – The right earcup has a snappy touch-sensitive panel. You can control music, volume, phone calls, and even Alexa or Google Assistant by tapping and swiping your finger. And my favorite feature? When you need to hear others, just put your hand over the right earcup and tiny mics will pick up external sounds.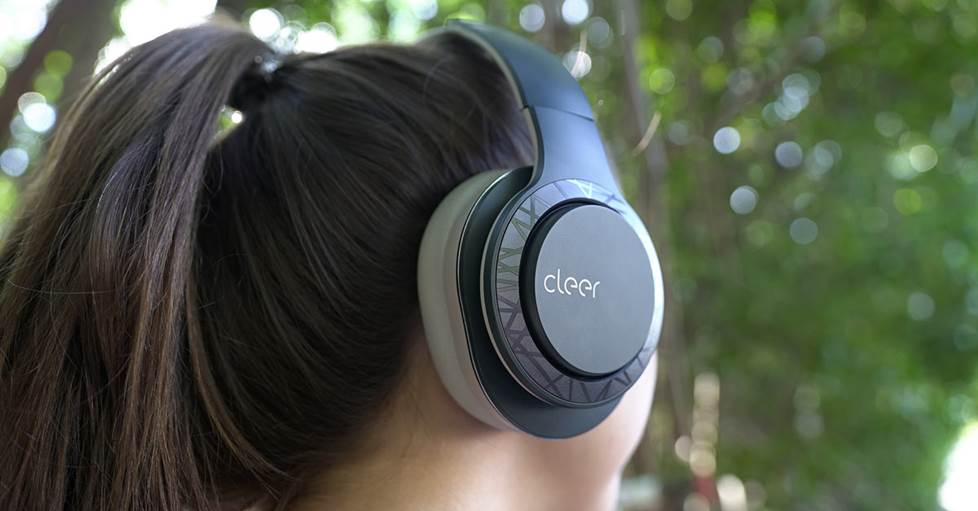 This is my top "bang for your buck" pick right now . These headphones offer up to 100 hours of battery life, by far the most I've seen.

I haven't totally tested that claim, but my wife has used them for almost a month now. And every night she's up with our 10-month-old, watching shows and YouTube videos as she gets him to sleep. She hasn't recharged the headphones yet.
They have what I would call a form-fitting design. They feel very well-built and sturdy, but the earcups exert a solid amount of pressure on the side of my head. Still, the earpads are softer than most and the headphones stayed firmly in place as I walk around or move my head.
Cleer's patented "ironless" drivers deliver prominent mids and clear, detailed highs that never get too harsh. And the bass was tight and tuneful.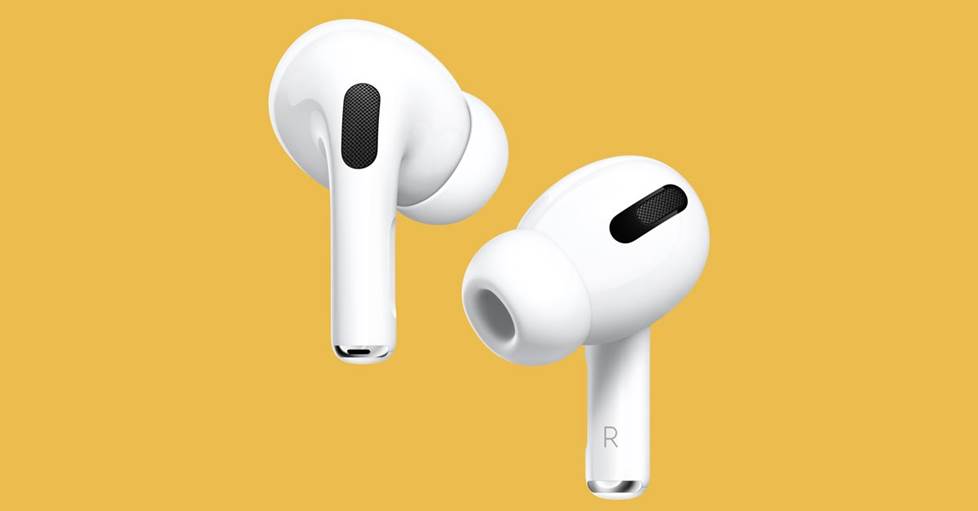 I mean what can I say? Apple purpose-built these cutting-edge headphones to use with their devices. And they just work together so seamlessly with the iPhone, iPad, and Apple Watch. Making and taking calls, SIRI commands, controlling tunes and podcasts — it's all so easy.
The original AirPods basically put the popular true wireless earbuds category on the map. And Apple took another major leap forward with this Pro version. At the core, you'll find the H1 chip. Engineers from other companies have raved to me about this super-advanced wireless processer.
It's why these tiny earbuds are loaded with such an incredible feature set – that includes adaptive noise canceling. An array of built-in mics captures external sounds, then adjusts the level of noise cancellation. Our car merchant Peter took them on a flight from Virginia to Vegas.
He's an admitted Apple fanboy, but he told me the noise cancellation was strong enough to block out the plane noise. He said that while the noise-cancellation wasn't as effective as his over-ear Sony WH-1000XM3s, he still preferred using the AirPods Pro on the plane. The small, "barely-there" form factor made it easy to rest his head against the window.
But while the AirPods are impressive, they aren't the only True wireless game in town. There might be a better option for you, depending on your listening habits, your tasks, or your smartphone. Check out my full list of best true wireless earbuds.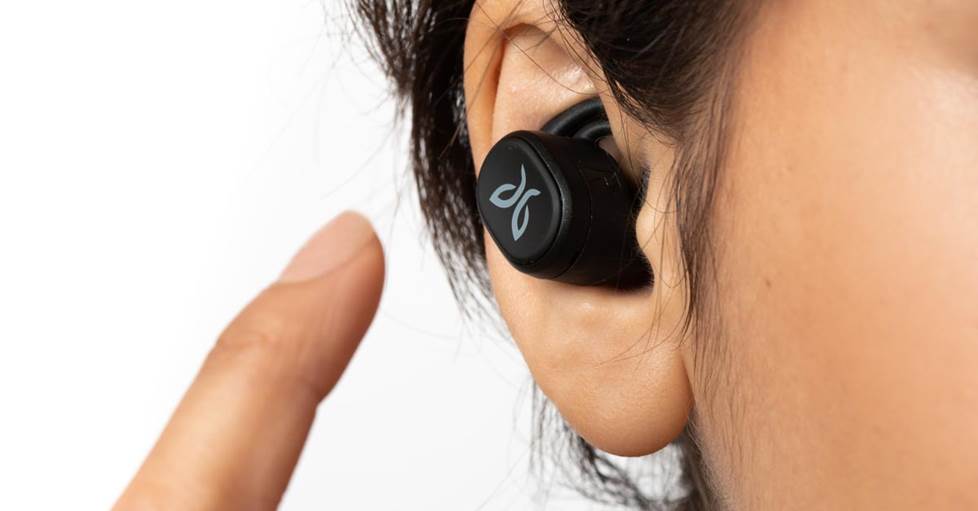 Speaking of true wireless earbuds, that style of headphones is incredibly convenient for workouts. There are absolutely zero wires to get in your way, get caught up on gym equipment – or all tangled up inside your bag. The waterproof Jaybird Vista sports earbuds are my favorite for their fit, security, durability and hard-hitting bass.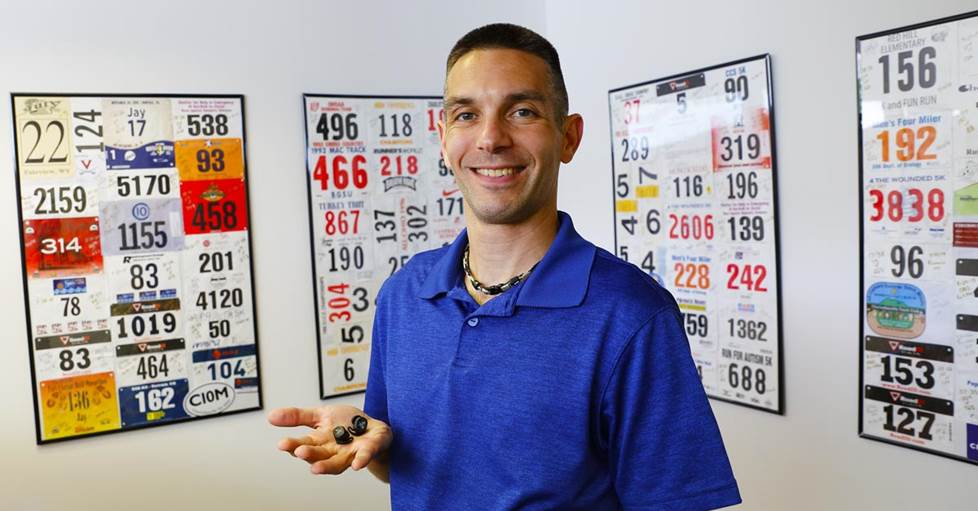 Jay is Crutchfield's director of internet marketing and an avid runner. He's also a big fan of the Jaybird Vista's fit, sound, and stability.
Jaybird made their name with earbuds designed to stay put while your move. My co-worker Jay does about 30 miles a week on the treadmill, and he says he's tried just about every type of sports headphones. He says the Vistas stay in place better than any of them.
And I say that they have the hardest hitting bass of any true wireless earbuds.
Of course, 100% wire-free earbuds may not be for everyone. My fellow writer Benn Grant tested different types of sports headphones for his article "Best headphones for running." He made an interesting observation about working out with the more traditionally styled Jaybird Tarah Pro wireless earbuds:
"I actually came to rely on the wire that connects the two earbuds. Running errands during the day, it was easy to just take the earbuds out and wear them like a necklace when I needed to communicate."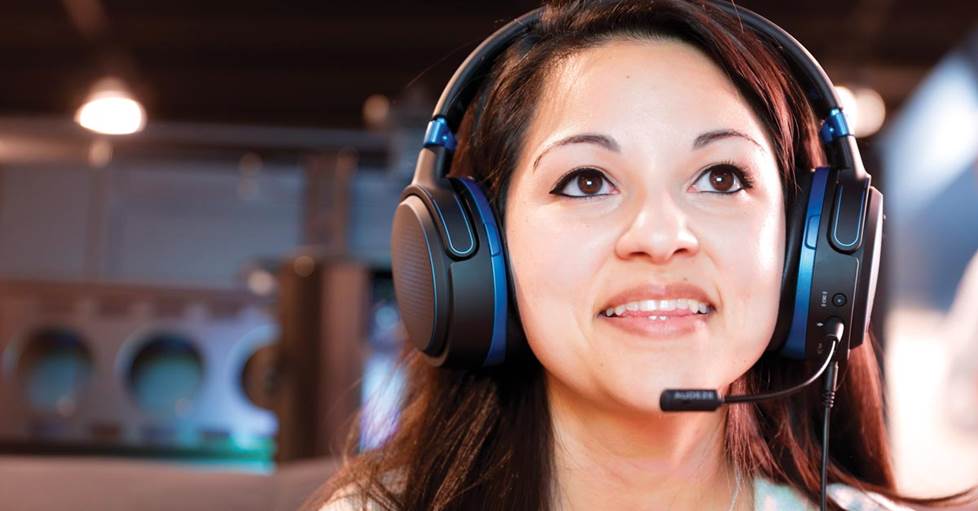 The Audeze Mobius gaming headset is so revolutionary that I wrote an in-depth review and explainer when it was released. What makes it so special?
If Audeze had simply released the first wireless gaming headphones to include their stellar planar magnetic drivers, it would've been a big deal. Well, they did that. Then they added new layers of technology.
Inside the headphones, there's an eight-core Processor driving a six-way gyroscope and accelerometer. What does all that mean? The Mobius tracks the position of your head up to 1,000 times per second. As you nod or turn your head, the sound field stays fixed and centered.
With additional 3D audio processing, you get the audio equivalent of a Virtual Reality visual experience. Hear footsteps behind you or voices off to the side? They stay put when you turn your head. You move around within this fixed sound field rather than the sound field moving with you.
It makes for a one-of-a-kind audio experience that has been a big hit with the gamers here at Crutchfield. (It's also pretty great for movies and music, too.)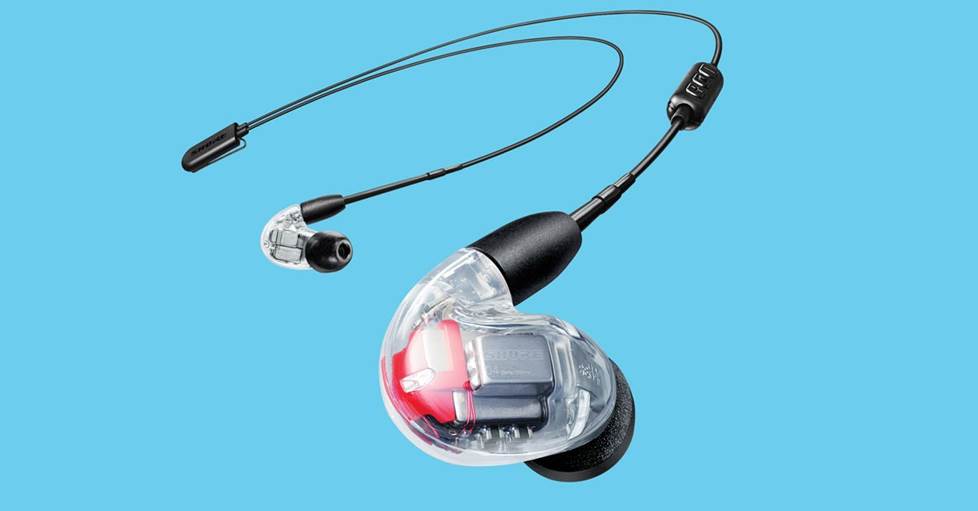 Shure took their legendary SE846 earphones — some of the best-respected in-ear monitors ever — and added a Bluetooth 5.0 adapter cable.
That's the latest and greatest version of the popular wireless technology. You get a stronger, more stable connection when you play music wirelessly with your phone. It also helps with efficiency, and you get up to 10 hours of battery life.
Inside each earbud, you'll find four balanced armature drivers and a seamless crossover system. Shure tuned them for lifelike accuracy. You get clarity and detail across all frequencies: Soaring highs, articulate mids, and tight, punch-to-the-gut bass.
These headphones have a wide-open soundstage. It surrounded my head in a way that didn't seem possible from something so small. And within that sound field, I heard pinpoint imaging with proper separation.
Unlike most wireless earbuds, these in-ear monitors (IEMs) include two other cables, both with a 3.5mm miniplug. This gives you the option of listening with a wired connection to a phone, headphone amp, or studio gear.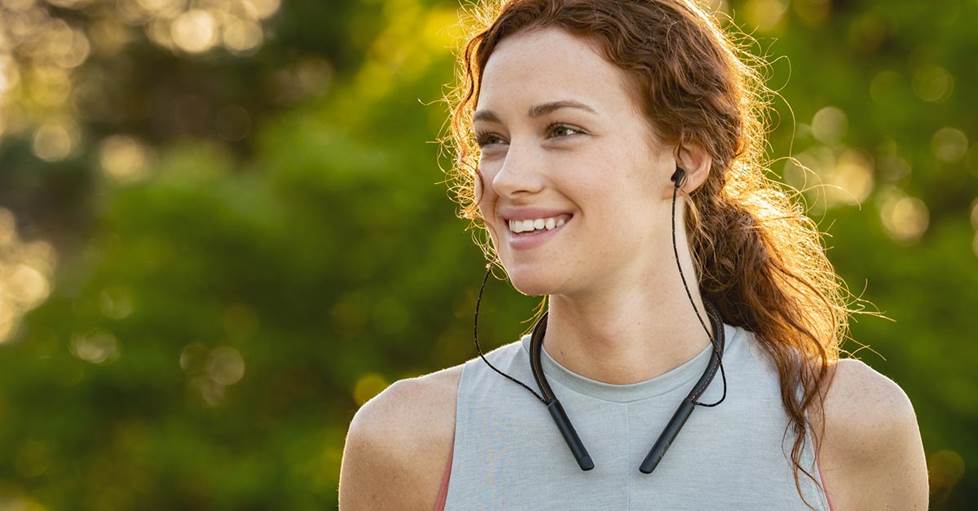 When I visited the Klipsch offices last summer, I noticed a lot of people wearing these headphones while they worked. They sport a sturdy, leather-lined neckband that rests on your collar area, while your head moves around freely.
And the neckband vibrates when you get a phone call, so you can leave them around your neck and get an alert even when the earbuds aren't in. The 5mm drivers inside are tuned to deliver that famous Klipsch sound: High on detail, low on distortion — with a nice helping of bass.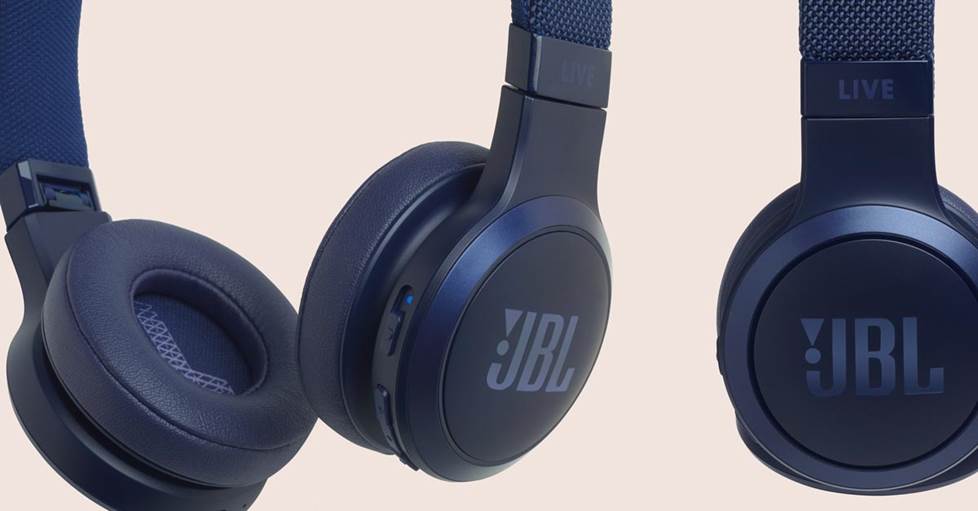 You buy on-ear headphones for their portability as much as their performance. Well, the form-fitting JBL Live 400BT headphones are lightweight, breathable, and convenient to use. They offer up to 24 hours of battery life and give you touch control over music, calls, and volume. (You can even tap the left earcup to access the Google Assistant or Amazon Alexa through your smartphone.)
JBL has collected extensive data to determine which sound signature is most pleasing and popular. That data informs the tuning of their headphones — from their so-called "entry-level" headphones on up.
We've visited their parent company, Harman, and we were blown away by the amount of research that goes into honing their acoustics. The Live 400BT uses large 40mm drivers for punchy sound with full bass.
Need more help? Contact us!
Want personal advice so you can choose the best wireless headphones for you? Call, email, or chat with us today.
Our expert Advisors know headphones inside and out. Your Advisor can send specific Crutchfield pages to your screen, saving you a lot of browsing time. You'll get a shopping cart loaded up with everything you need.
Free lifetime tech support is included with your Crutchfield purchase.
Last updated 12/16/2019