Best wireless Bluetooth headphones for 2022
Our top picks, plus some shopping tips
Most of our best-selling headphones these days are Bluetooth headphones. I expect their popularity will continue to soar. They let you easily listen to audio without connecting a wire to your phone — where most of us keep our music and podcasts.
Plus, Bluetooth's sound quality and reliability have greatly improved. I noticed a major leap in performance just this past year. And now that the iPhone and other popular phones don't feature a headphone jack, even more of us are turning to wireless.
Finding the best wireless headphones for different uses
There are a lot of great Bluetooth headphone choices out there, and I've managed to test most of the models we carry. Different headphones work better in different situations, so I've broken this list up into several categories.
Remember, headphones can be subjective — and this type of list is always up for debate! But based on my experience, here are the top Bluetooth headphone picks for 2022: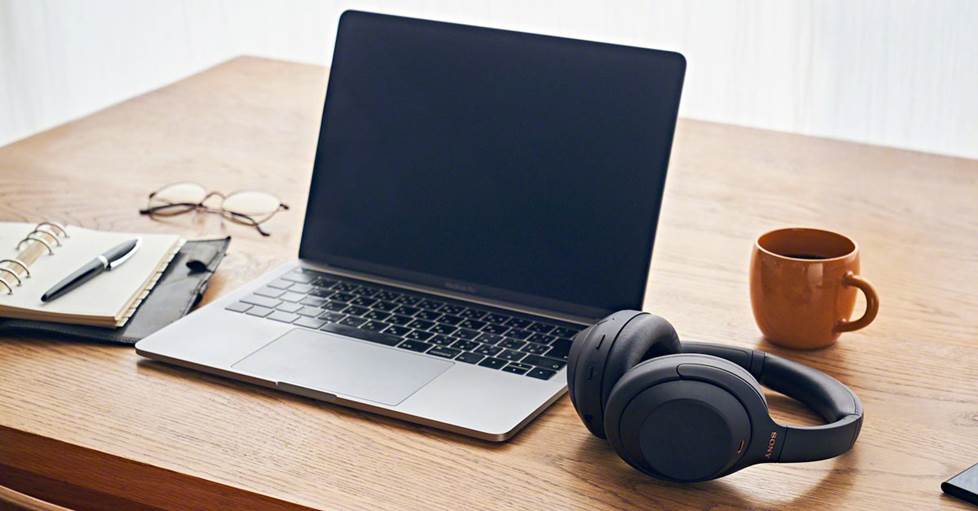 Best all-around — Sony WH-1000XM4
The Sony WH-1000XM4 over-ear headphones were one of the most anticipated headphone releases of all time — based on the massive success of the previous-gen WH-1000XM3. (The 'XM3s were #1 on this list last year.)
Since the 'XM4s debuted, these all-purpose headphones have become our best-sellers and earned rave reviews from Crutchfield customers. In my own hands-on review, I concluded that they are the best all-around headphones available right now.
They just work so well in so many situations, and they check all the right boxes.
Comfort
In late 2019, after 20 employees tested and scored over 50 headphones, we named the 'XM3s one of our "Top 5 most comfortable over-ear headphones." The new 'XM4s manage to feel just as light and secure on my head, but offer a slightly more relaxed fit. I also found the earpads even softer and roomier, making the headphones easy to wear through entire work-from-home shifts.
Active noise cancellation
Sony serves up personalized noise cancellation, tailored to your situation and surroundings. They do it by using a series of powerful mics, sophisticated processing circuitry, and all-new algorithms.
You get a certain level of "one-size-fits-all" noise cancellation at first. But when you press and hold a button on the right earcup, it takes you through the noise-canceling "optimization" processing. You first hear a series of test tones that samples the external sound. After that, a voice says "system optimized," and the personalized noise cancellation is revealed.
The results can be pretty staggering. Standing next to my dishwasher, I had to lift an ear cup just to make sure it was still on.
Sound
These headphones work well with every type of music I've thrown at them. Sony uses 40mm drivers with ultralight aluminum-coated diaphragms that start and stop quickly. They deliver strong bass, but not at the expense of the midrange clarity and high-frequency detail.
Battery life
This is something to be mindful of when you're shopping for Bluetooth headphones. The WH-1000XM4s offer 30 hours of wireless use (with noise cancellation) on a full charge. And for those of us who always forget to charge our headphones? Recharging for 10 minutes gives you up to five hours of use.
Convenience features
The right earcup has a snappy touch-sensitive panel. You can control music, volume, phone calls, and even Alexa or Google Assistant by tapping and swiping your finger. And my favorite feature? When you need to hear others, just put your hand over the right earcup and tiny mics will pick up external sounds.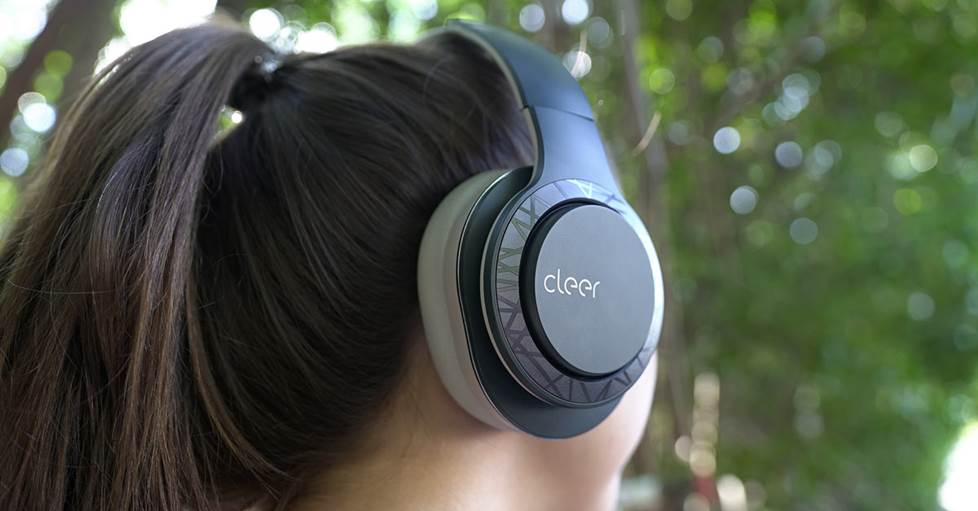 Best budget over-ears — Cleer Enduro 100
The Cleer Enduro 100s are my top "bang for your buck" pick right now . These headphones offer up to 100 hours of battery life, by far the most I've seen. I haven't totally tested that claim, but my wife has used them for almost a month now. And every night she's up with our 10-month-old, watching shows and YouTube videos as she gets him to sleep. She hasn't recharged the headphones yet.
They have what I would call a form-fitting design. They feel very well-built and sturdy, but the earcups exert a solid amount of pressure on the side of my head. Still, the earpads are softer than most and the headphones stayed firmly in place as I walk around or move my head.
Cleer's patented "ironless" drivers deliver prominent mids and clear, detailed highs that never get too harsh. And the bass was tight and tuneful.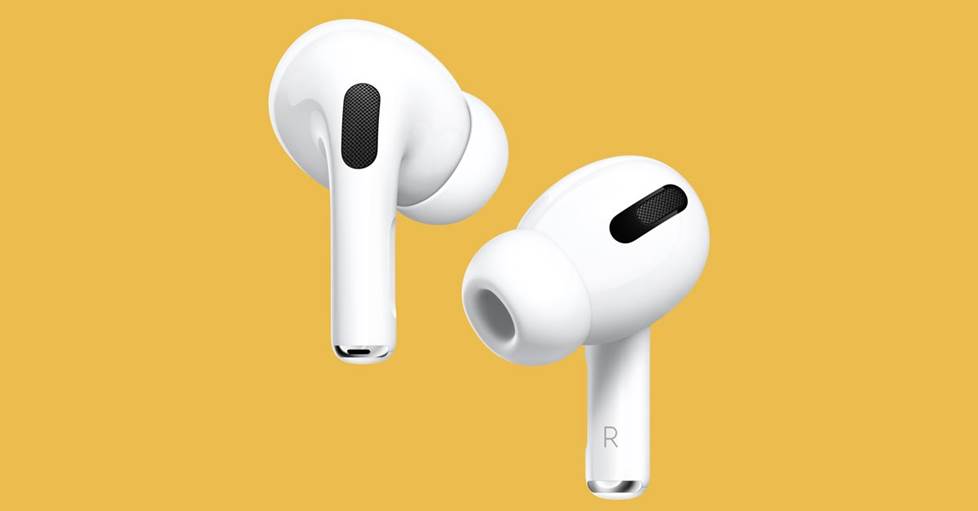 Best for iPhone users — Apple AirPods
I mean what can I say? Apple purpose-built the cutting-edge AirPods to use with their devices. In October 2021, they released the 3rd generation of this trailblazing product. And they just work so seamlessly with the iPhone, iPad, and Apple Watch. Making and taking calls, SIRI commands, controlling tunes and podcasts — it's all so easy.
At the core, you'll find the H1 chip. Engineers from other companies have raved to me about this super-advanced wireless processer. The H1 chips ensures they pair up quickly with the iPhone and stay connected. Plus they make some of the clearest-sounding phone calls I've ever heard with wireless headphones.
But while the AirPods are impressive, they aren't the only True wireless game in town. There might be a better option for you, depending on your listening habits, your tasks, or your smartphone. Check out my full list of best true wireless earbuds.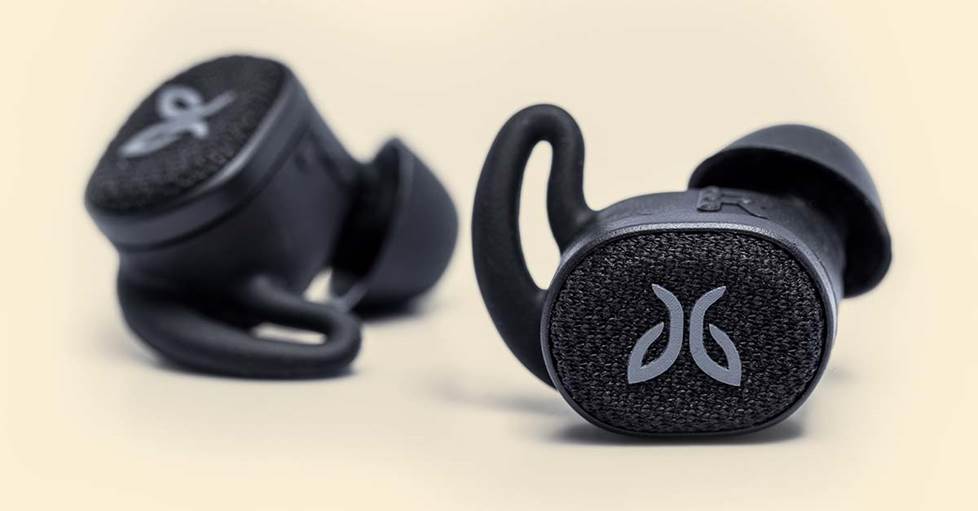 Best for running — Jaybird Vista 2
Speaking of true wireless earbuds, that style of headphones is incredibly convenient for workouts. There are absolutely zero wires to get in your way, get caught up on gym equipment — or all tangled up inside your bag. The Vista 2 earbuds are my favorite sports earbuds for their fit, security, durability and hard-hitting bass.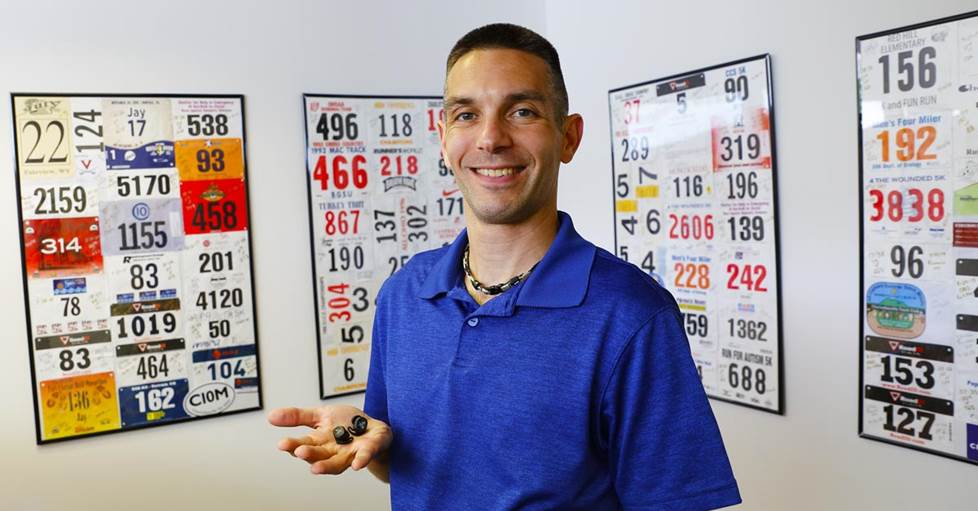 Jay is Crutchfield's director of internet marketing and an avid runner. He's also a big fan of the Jaybird fit, sound, and stability.
The Vista 2s offer active noise cancellation, an awareness mode, and they meet military standards for durability and waterproofing. Jaybird made their name with earbuds designed to stay put while your move.
My co-worker Jay does about 30 miles a week on the treadmill, and he says he's tried just about every type of sports headphones. He says the Vistas stay in place better than any of them. And I say their bass hits harder than any true wireless sports earbuds.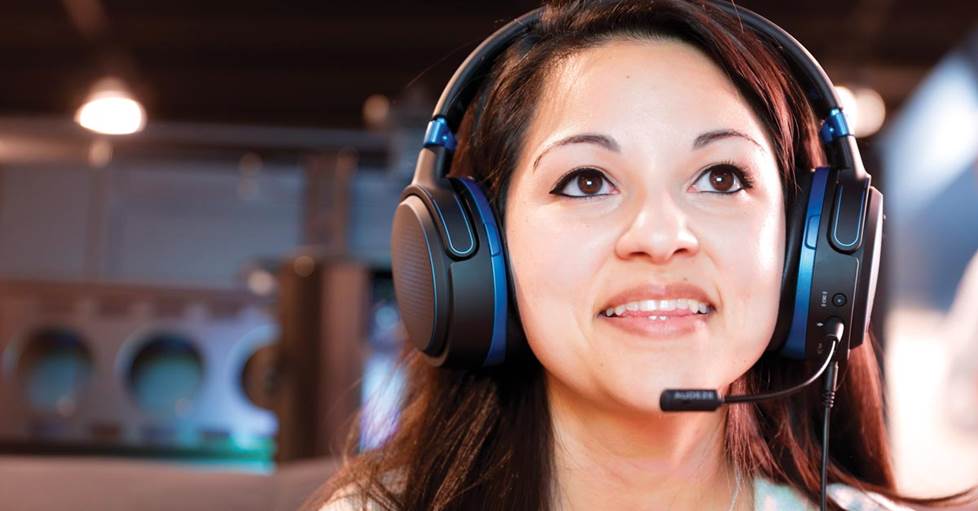 Best gaming headset — Audeze Mobius
The Audeze Mobius gaming headset is so revolutionary that I wrote an in-depth review and explainer when it was released. What makes it so special?
If Audeze had simply released the first wireless gaming headphones to include their stellar planar magnetic drivers, it would've been a big deal. Well, they did that. Then they added new layers of technology.
Inside the headphones, there's an eight-core Processor driving a six-way gyroscope and accelerometer. What does all that mean? The Mobius tracks the position of your head up to 1,000 times per second. As you nod or turn your head, the sound field stays fixed and centered.
With additional 3D audio processing, you get the audio equivalent of a Virtual Reality visual experience. Hear footsteps behind you or voices off to the side? They stay put when you turn your head. You move around within this fixed sound field rather than the sound field moving with you.
It makes for a one-of-a-kind audio experience that has been a big hit with the gamers here at Crutchfield. (It's also pretty great for movies and music, too.)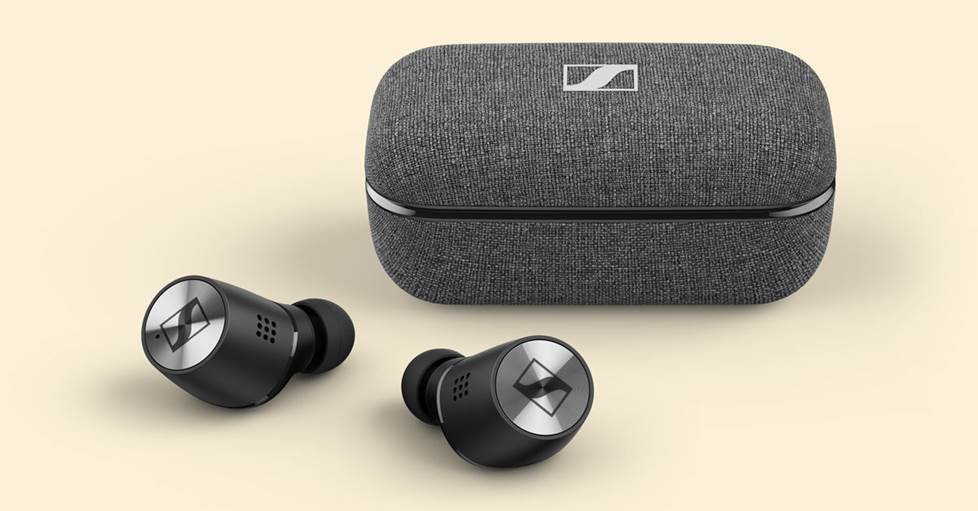 Best-sounding — Sennheiser Momentum True Wireless 2
To my ears, the Sennheiser Momentum True Wireless 2 headphones are the absolute best-sounding truly wireless headphones available.
It makes sense. Their driver design and sonic signature are both informed by Sennheiser's flagship IE 800 S in-ear headphones, some of the most revered wired in-ears on the planet.
While you shouldn't expect quite that level of sound quality, the Momentum True Wireless earbuds do deliver smooth highs, articulate mids, and satisfying bass. They also have a large, "outside-the-head" soundstage with precise imaging.
Need more help? Contact us!
Want personal advice so you can choose the best wireless headphones for you? Contact us today.
Our expert Advisors know headphones inside and out. Your Advisor can send specific Crutchfield pages to your screen, saving you a lot of browsing time. You'll get a shopping cart loaded up with everything you need.
Free lifetime tech support is included with your Crutchfield purchase.
Popular questions customers ask
Most wireless headphones use Bluetooth to connect to your phone or other compatible device. They range from tiny earbuds to larger over-ear models. There are also specialized wireless headphones for TV that use a wireless transmitter instead of Bluetooth to connect to your TV or home audio system.
Noise-canceling headphones let you hear all the detail in your music without having to crank the volume to overcome external noise. These headphones use special circuitry to cancel out exterior sounds before they reach your ears. And theyÆre available in lots of styles, from small earbuds to cushier over-ear models.
We carry a range of wireless and true wireless Bluetooth earbuds to keep you moving during your workouts. The best sports headphones are durable and sweat-proof models that stay in place when you move around.
Over-ear and on-ear Bluetooth headphones tend to have much longer-lasting batteries than in-ear headphones, which are designed to be as small and light as possible. Wireless earbuds have batteries that can last up to around 12 hours, while larger headphones can offer 20-30 hours of use between charges.