Bluetooth® adds wireless connections to studio monitors
Heads up!
Welcome to this article from the Crutchfield archives. Have fun reading it, but be aware that the information may be outdated and links may be broken.
Bluetooth adds another dimension to powered studio monitor speakers, giving you some fun new ways to use them. With Bluetooth, you can keep your monitors connected to your mixer or audio interface for recording purposes, while at the same time listening to music or audio from other devices -- like your smartphone, tablet, laptop, or gaming console.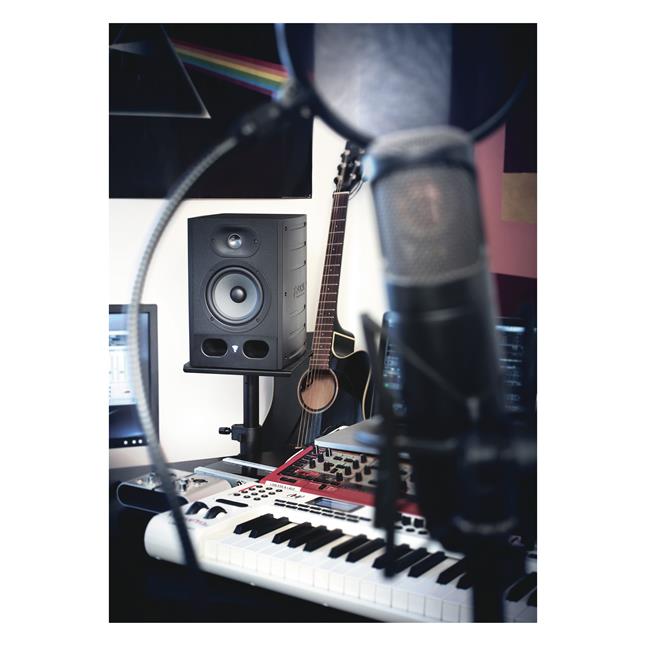 Built-in Bluetooth
You'll find Bluetooth built into some powered studio monitors, like the PreSonus Ceres 4.5BT. These compact monitors provide a great example of how Bluetooth adds to the speaker's capabilities. In addition to line-level RCA, 1/4" TRS, and stereo auxiliary inputs, Bluetooth adds the flexibility of a wireless option, so you can stream audio from a variety of devices. And the built-in tone controls offer a degree of sound adjustment you're not going to find on most regular Bluetooth or computer audio speakers – a distinct sonic advantage.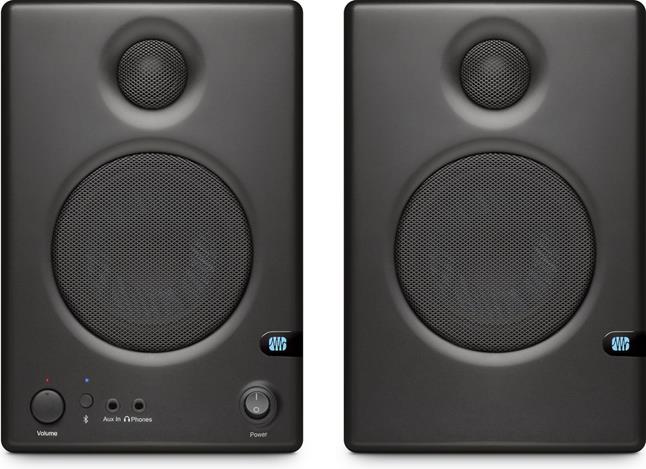 PreSonus Ceres speakers offer the sound quality of studio monitors and the wireless connectivity of Bluetooth.
Add-on Bluetooth
But what if you've got a favorite pair of powered monitor speakers already, or have your eye on a pair that doesn't have Bluetooth? No worries, there's another to way to add Bluetooth to your setup. A Bluetooth wireless adapter like the Audioengine B1 serves as a bridge between your Bluetooth devices and the speakers. It receives your streaming signal and send a line level output to the speakers' inputs, so you can enjoy the same convenience and expanded options you'll get from powered studio monitors with Bluetooth built in.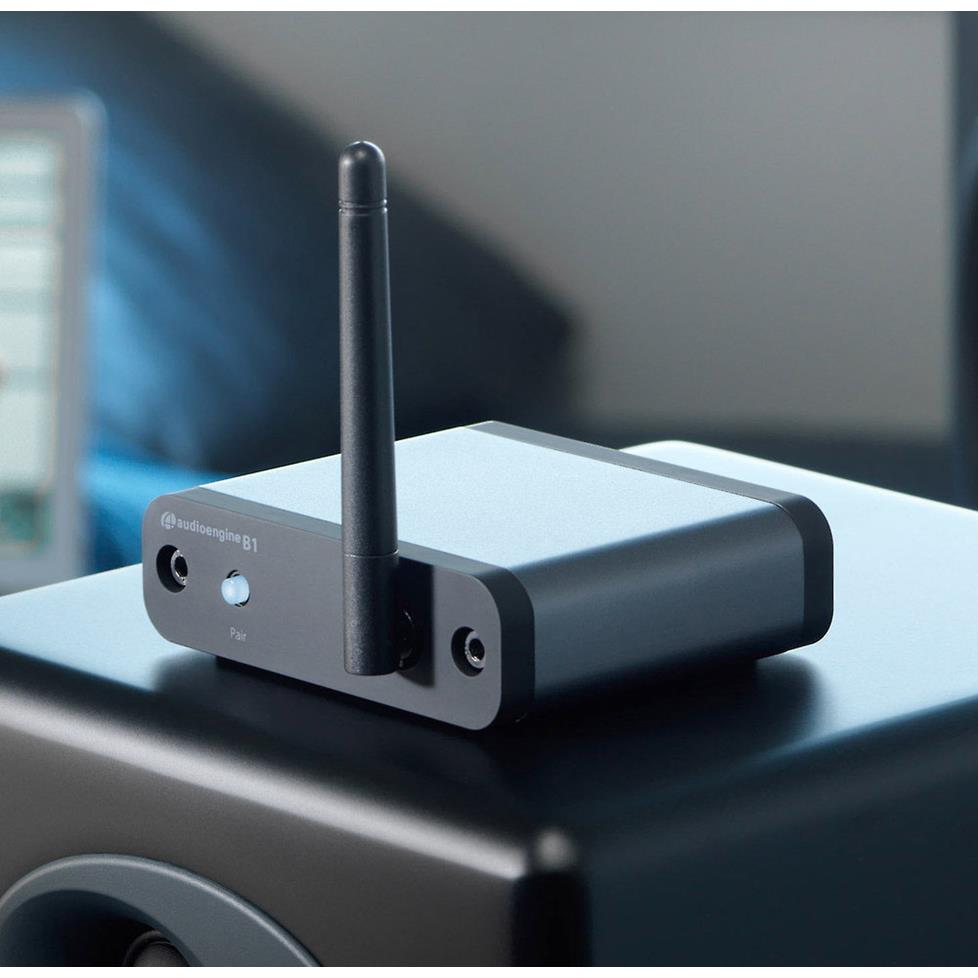 The Audioengine B1 is a great example of a Bluetooth adapter for your powered speakers.
A handy tip
Bluetooth wireless adapters usually have a right and left channel RCA output. To connect your speakers, take an RCA cable and pull the two sides apart to create two mono RCA patch cables. Then you can run each channel to the appropriate speaker, even when they're separated from each other.
The studio monitor sound
Sure, you could invest in some regular Bluetooth speakers for the functionality we've discussed. But powered studio monitor speakers are built to help you get all the details in your recordings right. Their internal amps are matched to their drivers to provide an accurate, "flat" response – perfect when precise reproduction and true to life sound is what you want to hear. With these sonic advantages, it seems a shame to limit their use to just reproducing the output of your mixer.